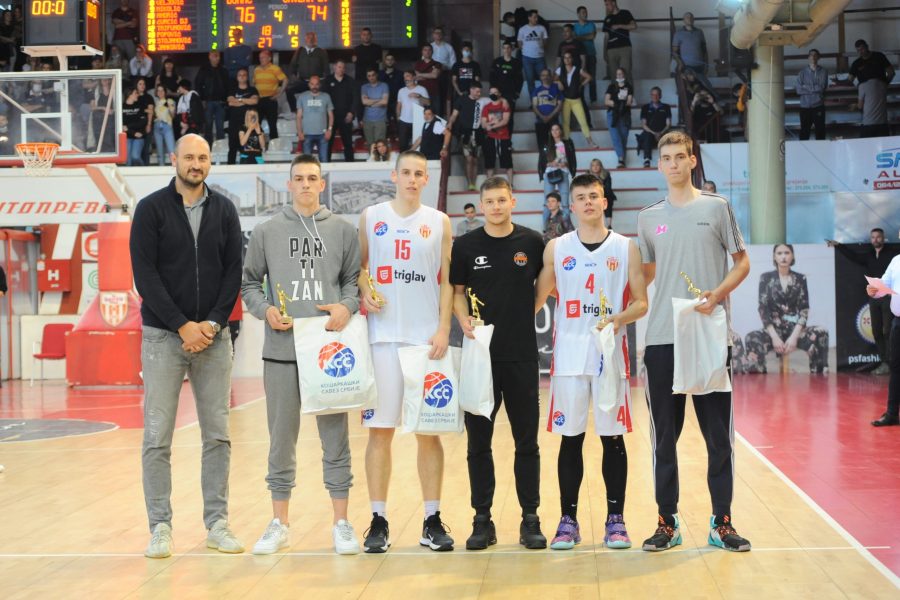 NIKOLA DJAPA IN IDEAL FIVE OF TRIGLAV KLS
The center of the youth selections of Mega Soccerbet, Nikola Djapa (16), was chosen in the ideal best five of the Triglav Cadet League of Serbia. Based on the voting of the coaches of the Triglav KLS teams, Djapa had 13 points, which put him in fourth place out of all the players in the league.
Djapa averaged 11.6 points and 11.1 rebounds per game in the league. He also played for the junior selection, with which he won the title in Serbia last week, and in February they triumphed in the qualifying tournament of the junior Euroleague.
Congratulations Nikola!
Photo: Dusko Radisic Lejca