U18 MEGA BEAT BUDUCNOST FOR THE FINALS WITH ZVEZDA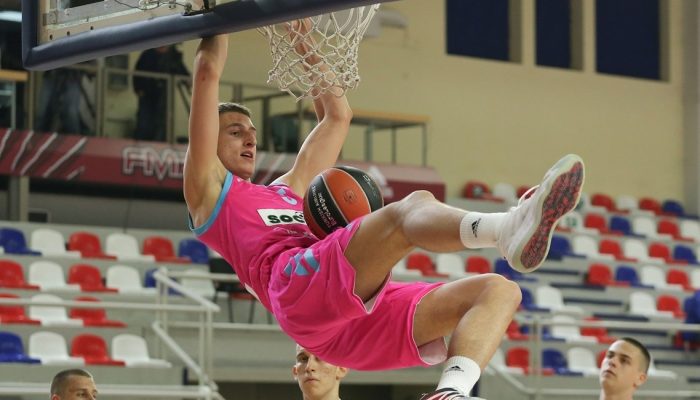 Juniors of BC Mega Soccerbet with all three victories ended the group phase of the qualifying tournament of the Junior Euroleague, which is being held in the FMP hall in Zeleznik, after they defeated Buducnost VOLI in the match of the 3rd round of Group B with 96:75 (28:16, 23:27, 31:11, 14:21). In the match that decided the winner of the group, the players of coach Dragoljub Avramovic, after the excellent opening of the match and the return of the Buducnost at the end of the first half, played fantastically in the third quarter when they resolved the winner.
The most efficient in the ranks of Mega's juniors were Nikola Jovic with 33 points and Nikola Djurisic with 21, while Filip Stanojevic had an excellent role in the second half with 12 points. Eraj Buyukcangaz stood out in the Buducnost with 16 points.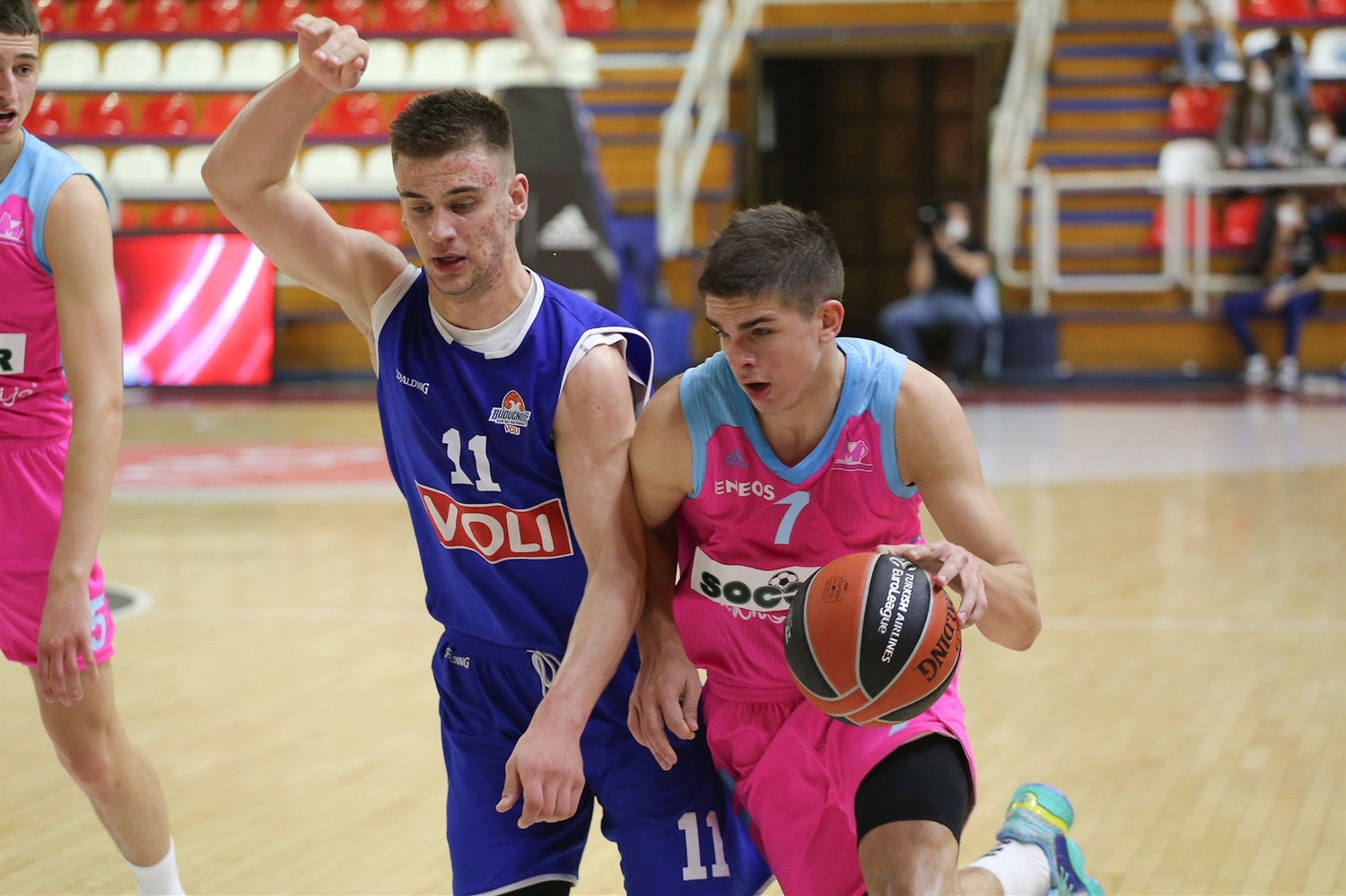 Mega Soccerbet will meet Crvena zvezda mts team in the final on Sunday at 8 pm, and the winner of that match will secure participation in the final tournament of the Junior Euroleague, which will be held during the Final Four in Cologne from May 27 to 30.
The beginning of the game is entirely in the sign of Mega, who leads with 21:4 in the middle of the first quarter. Buducnost managed to connect the game in the attack and to gradually reduce the difference, so at half time was plus 8 for Mega, 51:43.
TBuducnost came close by six points at the beginning of the third quarter, but from that moment on, Mega played fantastically on both sides of the field and resolved the match with a series of 31:9.
Buducnost VOLI: Zugic 14, Ivanovic, Todorovic 5, Stijepovic 11, Radetic 3, Jokovic, Folic, Vuceljic 14, Pejovic, T. Ivisic 12, Buyukcangaz 16, Sudar.
Mega Soccerbet: Labovic 4 (8 assists), Milutinovic 5, Kompirovic 2, Jovic 33 (9 rebounds, index 42), Djurisic 21 (9 assists, index 29), Vucurovic, Avlijas 3, Jonovic, Dozic 3, Japa 3, Stanojevic 12, Kobzystyi 10 (7 rebounds).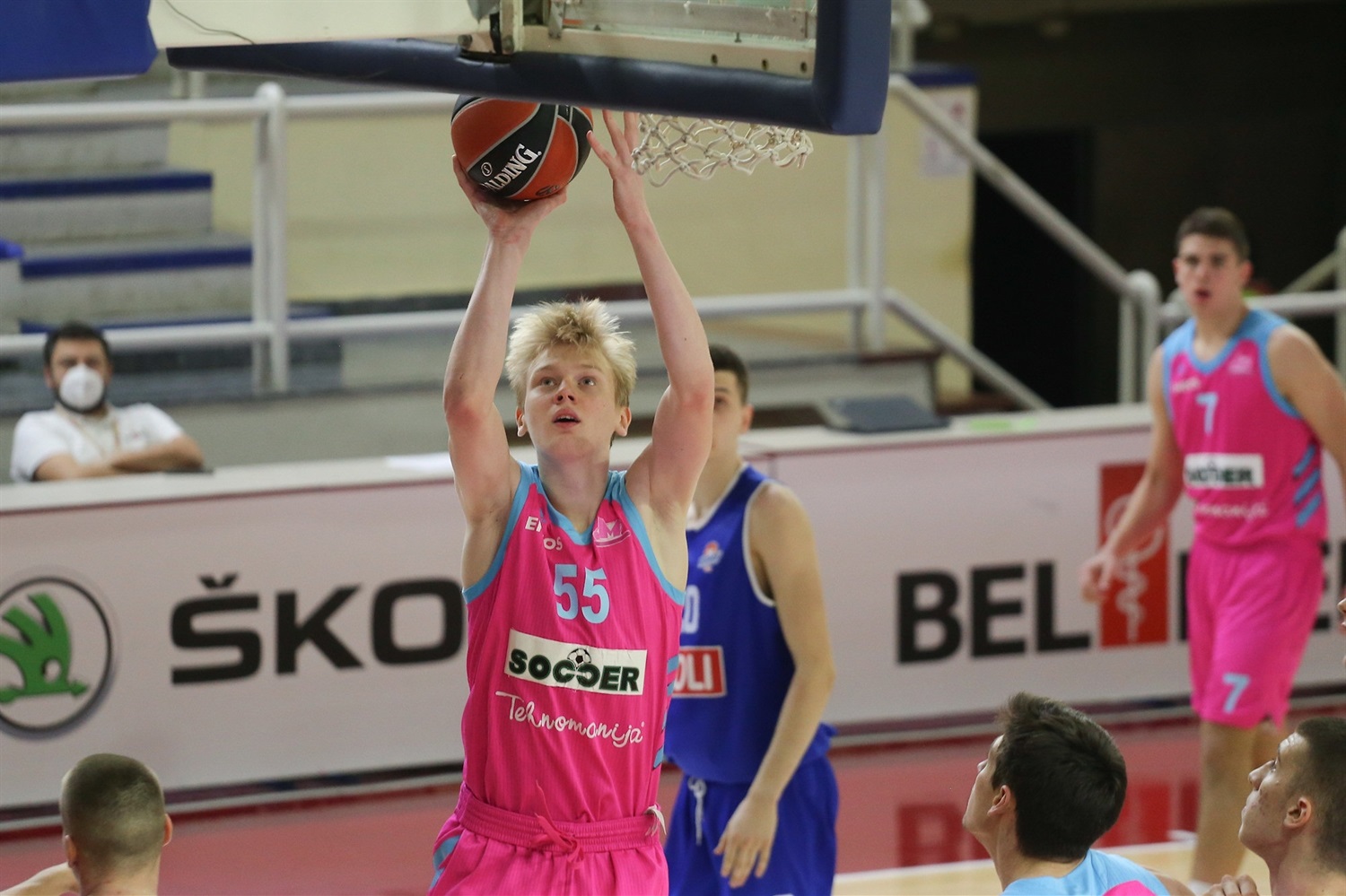 Photo: Djordje Kostic/Crvena zvezda mts