MATKOVIC: "I AM ALWAYS TRYING TO GIVE MY MAXIMUM, GOOD RESULTS ARE CONSEQUENCE OF EXCELLENT PRACTICES"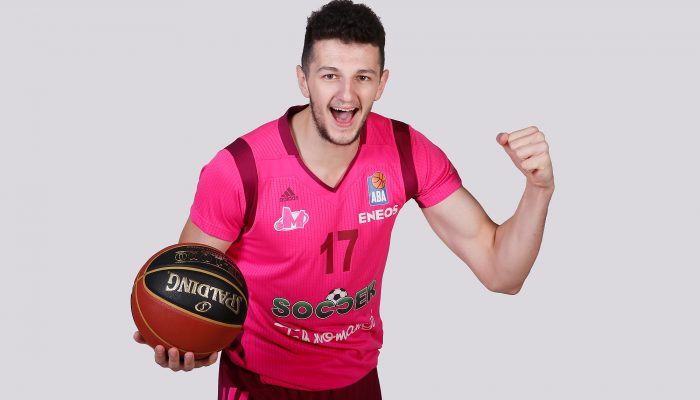 After the promotion of the currently MVP of the ABA league in the form of Filip Petrusev, then another, twelfth in a row, drafted basketball player in the NBA league – Marko Simonovic, Mega Soccerbet team continued to shed light on the big stage this season on young and very promising players in their rows. In the last two rounds of the regional competition, the new, unaffirmed Mega teenager Karlo Matkovic, bravely took his place in the first team, with an ungrateful role to compensate for the absence of MVP Petrusev and showed that the system that has existed in Mega has been working well for years.
In the first match in which he gained significant minutes, against Krka, the talented nineteen-year-old center announced great opportunities with an effect of eight points, five rebounds and three ramps. And, in the last game against Primorska, he simply shone with 28 index points (12 points, 14 rebounds and six blocks) he pointed out a serious candidacy for the MVP of the eighth round of the ABA league.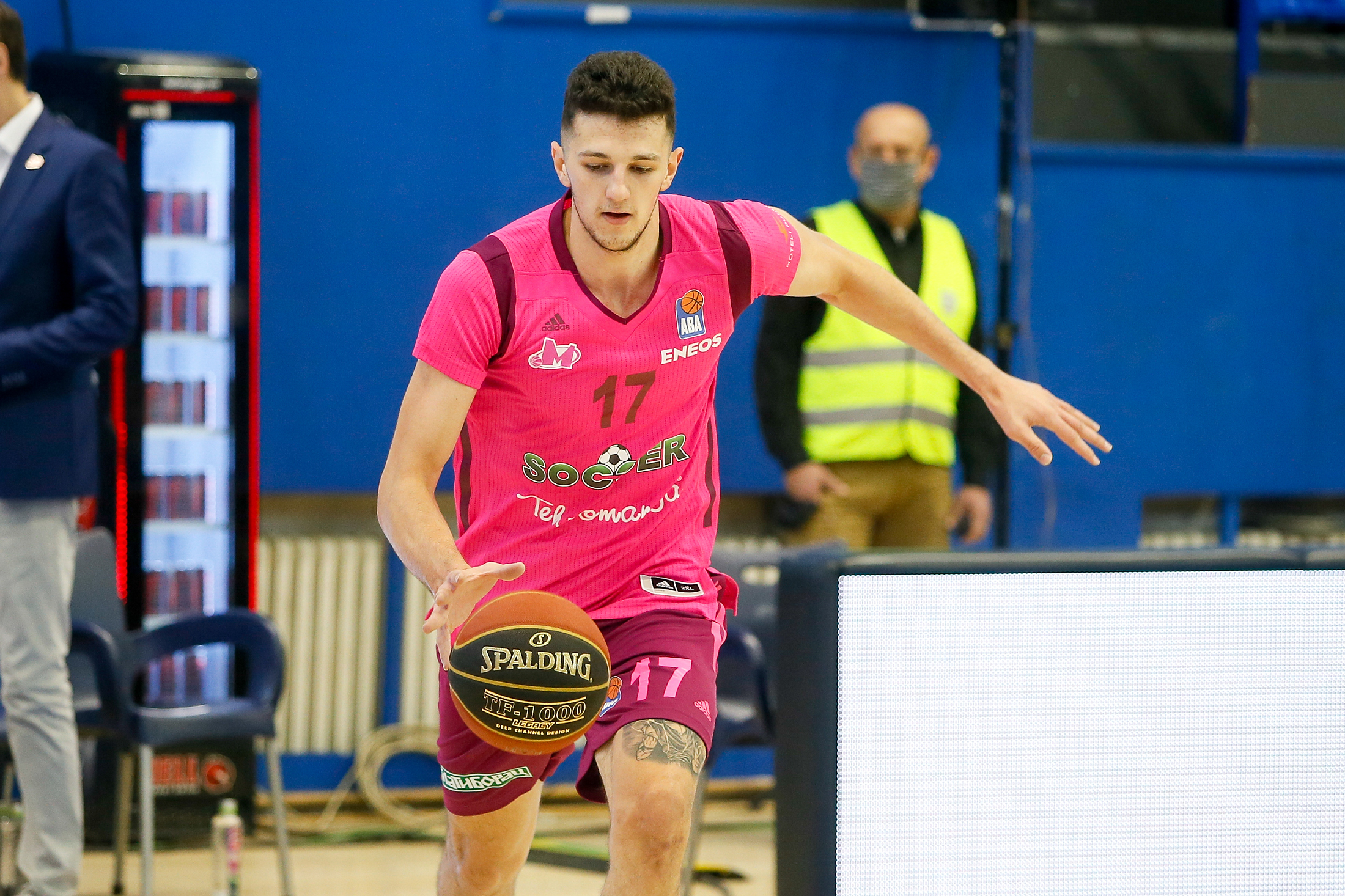 This boy, born in Livno, as a child saw basketball only as fun, but the turning point happened at the age of 14:
– In two years, I grew abruptly, as much as 20 centimeters, and then I thought that basketball could be my future calling – Matkovic begins the story.
His good physical predispositions and talent were not missed by talent hunters, so Matkovic found himself at prestigious camps for young basketball players such as Jordan's camp in Barcelona and Basketball without Borders, which was organized in Belgrade:
– Those are all beautiful memories and recollections for a lifetime. I remember when I saw the legendary Michael live at Jordan's camp in Barcelona for dinner, I just couldn't believe that he was in the same room with me. I simply took it away, it all seemed unreal to me, I was so nervous that I couldn't ask him anything – Matkovic was honest.
He joined Mega two years ago, and spent last season in the development team – OKK Beograd:
– It was my first year of senior basketball and a huge experience for me. I got a chance and minutes on the floor, which is invaluable for every young player. I remember quickly getting into trouble with personal fouls, but it was all an unavoidable process of maturing and learning that I had to go through.
Matkovic readily welcomed the chance and the larger space for the game, which was indicated by the absence of Filip Petrusev, and made good use of it:
– All that is a consequence of excellent training. We work well in Mega, we have great conditions, a dedicated coaching staff that pays attention to all the details and is always available to us so I can say that we have extraordinary support. It was only mine to apply in the matches what we did in practices and try to invest a lot of energy. I am one of the youngest in the team and that is why that willing moment must not be questioned with me, I simply always try to give my maximum, to be honest with myself and the rest of the team and do everything to make my team win.
Without a doubt, with six wins in the opening eight rounds, Mega as the youngest team in the regional competition is an absolute hit:
– There are no hidden secrets and secret recipes in all this. The key is just very hard and dedicated work. Honestly, I think we could have played a much better duel with Krka and Primorska. It is important that we won, but we must not only be satisfied with victories, but also try to correct some mistakes in the matches that are coming to us. What is certainly good is that we have an average of 21 assists per match, we are adorned with selflessness, we cultivate a good team game. We have Petrusev and Simonovic who play great, great support in Tepic and Novak, the roles in the team are excellently divided and we are adorned with a really great atmosphere. In such an environment, it is a pleasure to play and train.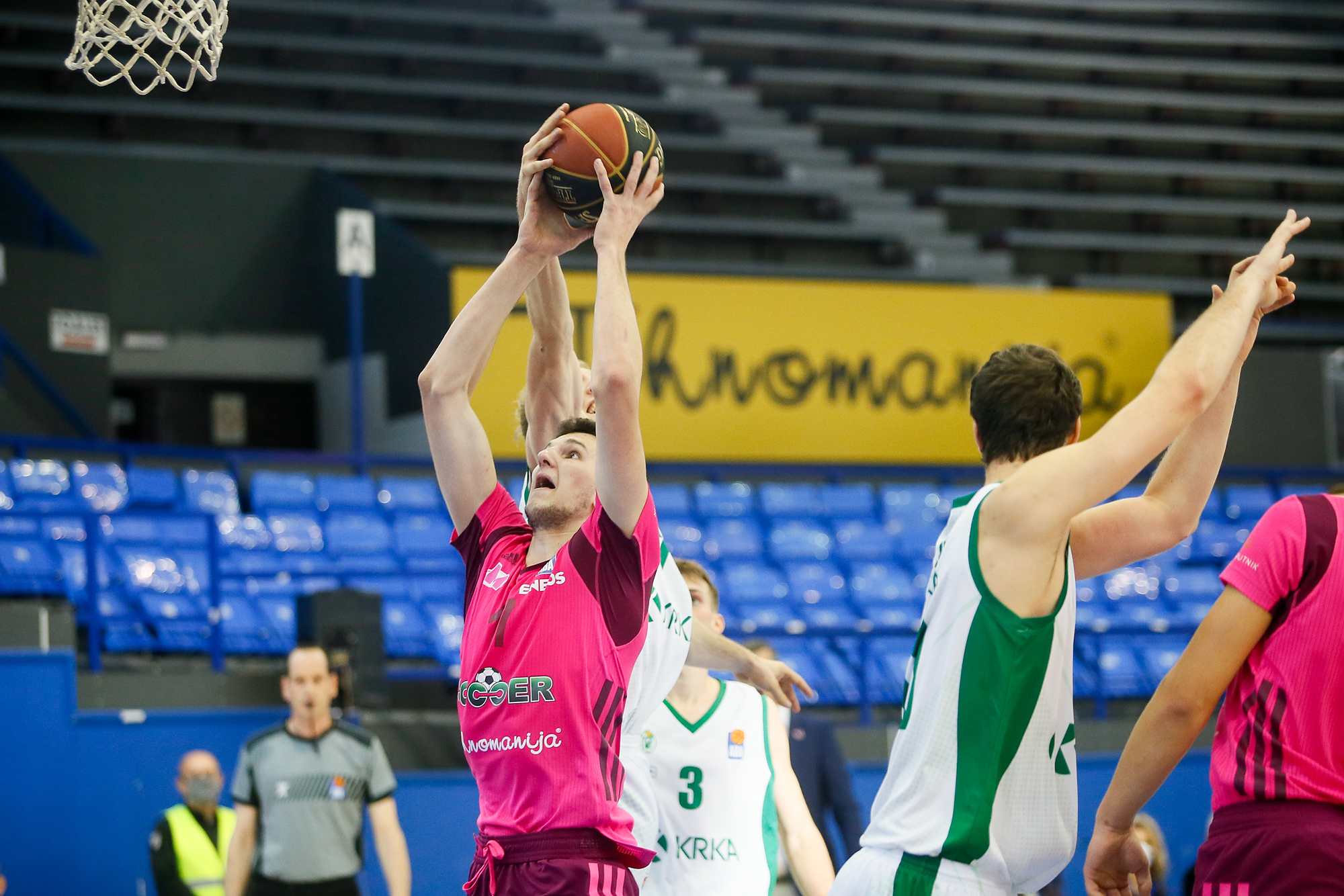 Matkovic brought Mega significant stability in the rebounding, and this 208-centimeter-high center also stood out with attractive blocks. He had as many as six of them against Primorska, as the best confirmation of his story about the will. Matkovic says about working in an environment that, like a factory, produces players for the NBA from year to year:
– That's a big motive. For the first time for a teammate, I have a guy who was drafted into the strongest league in the world. Congratulations to Marko Simonovic, he deserved it. He is the choice of the legendary Chicago Bulls and it is inevitable that all this has a very positive effect on us, it gives an additional incentive that it is possible for one of us to find himself in his place in a few years.
About Mega's final achievements this season Matkovic said:
– It was difficult to predict anything in a situation when a pandemic of the corona virus shook the whole world. We are currently in a very good position, in terms of form, but also the placement on the standings. It is difficult to say how realistic it is to think about the placement in the playoffs. We should keep the focus only on the next opponent, to continue to train well and give our best in every match, so we will see where such an approach will take us in the end – concluded Matkovic.
Photo: Mega Soccerbet/Ivica Veselinov