JOVANOVIC: "I HAVE TO BE SATISFIED WITH THE WIN"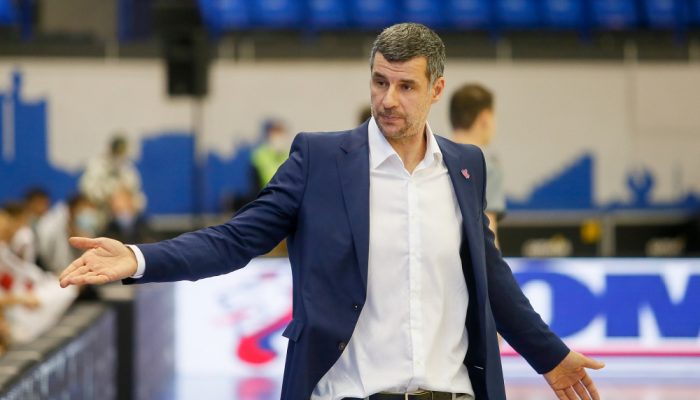 In an extremely exciting match of the 8th round of the ABA league, Mega Soccerbet after overtime, celebrated away against Koper Primorska with 69:71 (26:23, 16:14, 5:9, 16:17, 6:8) and thus reached the sixth wins in eight rounds of regional competition.
At the press conference after the match, Mega's coach Vladimir Jovanovic pointed out that in the end he must be satisfied with the victory:
– Congratulations to my guys on the victory, and congratulations to Primorska on a very good game. I must say, regardless of the end result, it would not be undeserved if they won at the end. In the first half, the game was far more on their side. After that, we managed to establish the defense, where we were far worse in that segment in the first half. In the end, we were separated by one shot from defeat or victory, as well as them, and I must be satisfied with the victory in the end. We held the rebound and defended the racket, their free throws that didn't come in and our two threes that came in eventually settled the game. We knew that they would play closely and that they would let us shoot for three points, today that didn't come in and we automatically got into trouble. Once again, I congratulate Primorska on a good game and I wish them luck and health in the continuation of the season,
said coach of Mega.
Photo: Mega Soccerbet/Ivica Veselinov