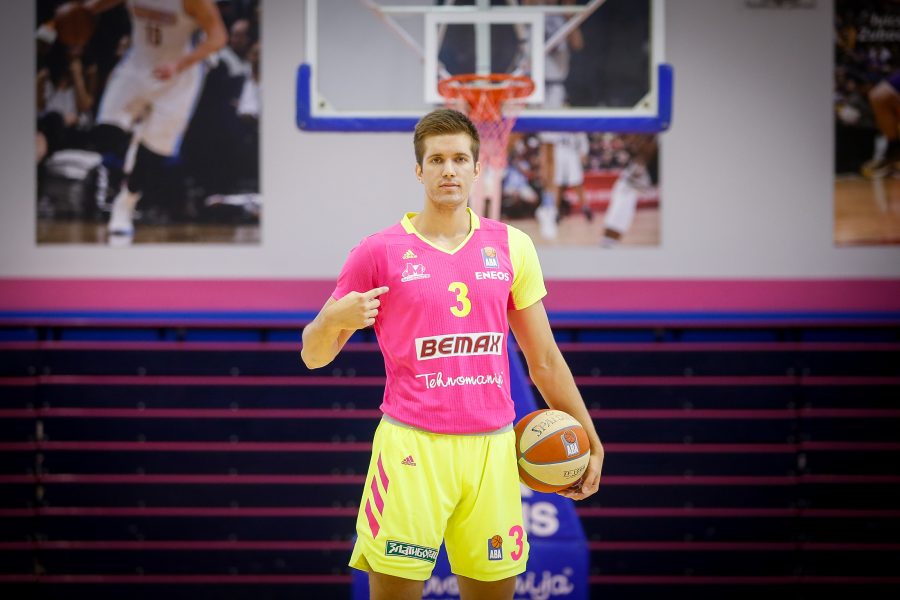 FILIP PETRUSEV IS A NEW PLAYER OF MEGA
Mega Bemax continued to strengthen the team for next season as the contract with the club was signed with one of the biggest talents of our basketball Filip Petrusev who arrived from the NCAA where he had played for Gonzaga . Petrusev plays in positions four and five, and in previous years he was a standard member of the youth national teams of Serbia.
The General manager of Mega Bemax, Goran Cakic, pointed out that he was sure that Petrusev would fit into the Mega system very soon:
– We are very proud that one of the greatest talents of our basketball recognized Mega as the right environment to continue his development. By bringing Filip Petrusev, we are on the right path to complete the team for the upcoming season, in which we will be, according to tradition, the youngest in the ABA league. We are sure that Filip will very quickly fit into Mega system and contribute to the team to achieve the best possible results,
After signing the contract with Mega, Filip Petrusev pointed out that Mega is the best environment for young players in Europe
– I am very happy and excited about the opportunity given to me by Mega, which is the best environment for young players in Europe. We will play a very good competition, the ABA league, in which I will be able to continue to develop basketball skills in the best possible way. Everyone knows which basketball players came out of Mega's system, my goal is to one day play in the NBA and I believe that with hard work in Mega's I will achieve that,
said new player of Mega.
Filip Petrusev was born on April 15, 2000 in Belgrade, he is 211 centimeters tall and plays in positions 4 and 5. After leaving Serbia in 2014, Petrusev first played for the youth selections of the Laboral Kutxa and then went to the NCAA where he performed for Gonzaga. In the 2019/20 season, he provided great games as he averaged 17.5 points and 7.9 rebounds and was also named Player of the Year at his West Coast Conference.
Petrusev played for the youth national teams of Serbia, where he won gold with the juniors of Serbia at the U18 European Championships in 2017 and 2018, while last year he was one of the most noticed in the ranks of the Serbian national team at the Under-19 World Cup held in Greece. where he averaged 19.3 points and 10.1 rebounds per game.
Welcome Filip!
Photo: Mega Bemax/Ivica Veselinov