ASCERIC CONTINUES HIS CAREER IN FRANCE!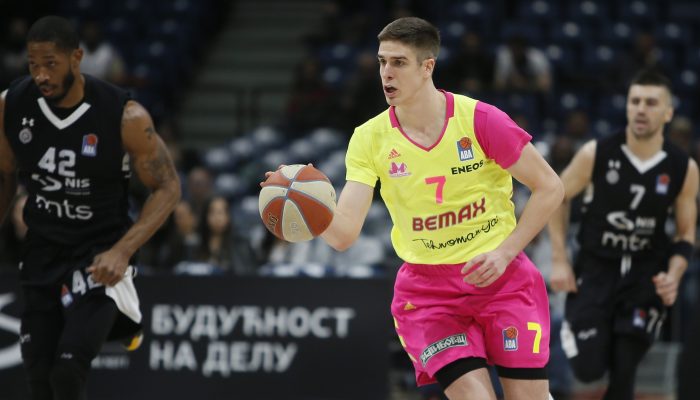 Luka Asceric continues his career in France!
After a little more than two years spent in Mega, Luka Asceric will continue his career in the French first league team Bourg, with whom he signed a contract, and who will play in the Eurocup next season.
After signing the contract with the French team, Asceric expressed his gratitude to Mega for the given chance in the previous two years:
– I would like to thank Mega for these two years of trust. When I say that, I mean all the coaches, teammates and people who work in the club and in our hall. The decision to come to Mega was the most important one I made until then and it turned out to be the best solution now that I see everything. I learned a lot in every way, as player or human. Certainly a beautiful basketball and life experience where I had the opportunity to meet many good people in basketball and beyond. This time I thank all of them, and I wish Mega a lot of success in the next and all other seasons. My basketball career goes on a different path, but Mega will definitely remain in my fondest memory,
said Asceric.
Luka Asceric was born on January 10, 1997, he is 203 centimeters tall and plays as guard. Asceric came to the ranks of Mega from the French Hyeres-Toulon before the Super League in 2018, and this season he averaged 7.4 points and 2.5 rebounds in the ABA league. In the meantime, he also became a member of the Serbian national team.
Thanks for everything Luka and good luck!
Photo: Mega Bemax/Ivica Veselinov