MEGA STARTED WITH PRACTICES IN HALL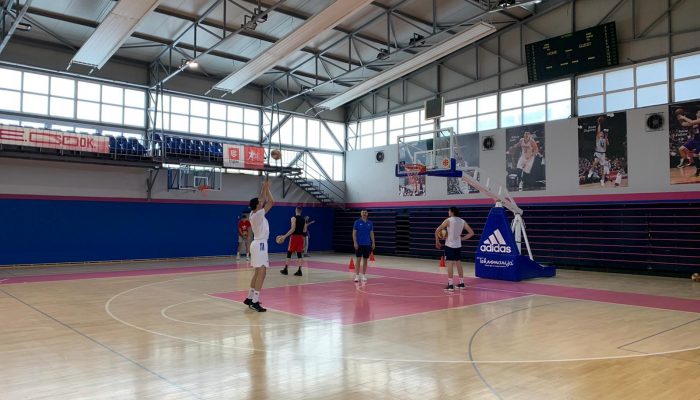 Today, after a several-month break due to the Covid-19 pandemic, Mega Bemax held their first training session in the Mega Factory hall, respecting all health protection measures.
From the first teams of Mega today trained Nikola Miskovic, Andrija Marjanovic, Luka Asceric, Marko Simonovic, Luka Cerovina and Nikola Tanaskovic. They were joined by reinforcements from OKK Beograd, among whom is Aleksandar Langovic, who played on a double license for "Klonferi" this season, and his teammates Karlo Matkovic, Mihailo Jovićic and Marko Kljajevic also trained with Mega. The team is currently joined by players from Mega's junior team, namely Mihailo Musikic, Luka Paunovic and Nikola Djurisic.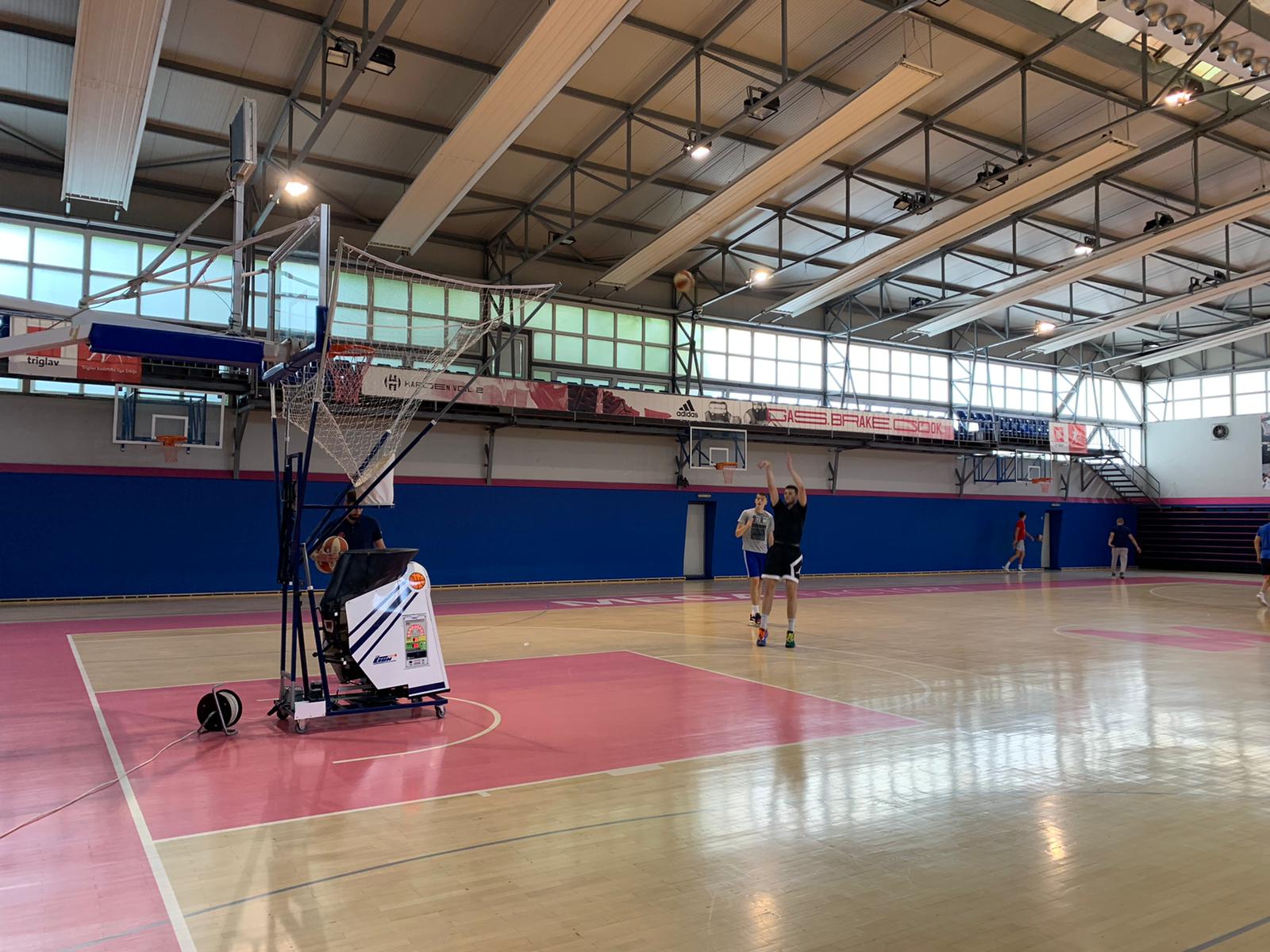 During the isolation measures, Mega's players trained at home with the appropriate props, all according to special weekly programs that they received from the physical conditioning coach Marko Sekulic, and with which they maintained the activation of the whole body. Some players also had the opportunity to go out in nature, where they maintained a satisfactory level of the cardiovascular system by riding a bicycle or running.
For the first two weeks after the team's gathering, players practices outdoors on Ada Ciganlija, where, with all the necessary precautions and protection, they had trainings with the ball in order to develop individual technique and tactics, and exercises were also done on devices for muscle adaptation of body.
Mega Bemax's coaching staff has made a work plan for the next period where the goal will be individual player development, and depending on the decision of ABA League and Super League, as well as mandatory and recommended health measures, the work plan will be coordinated.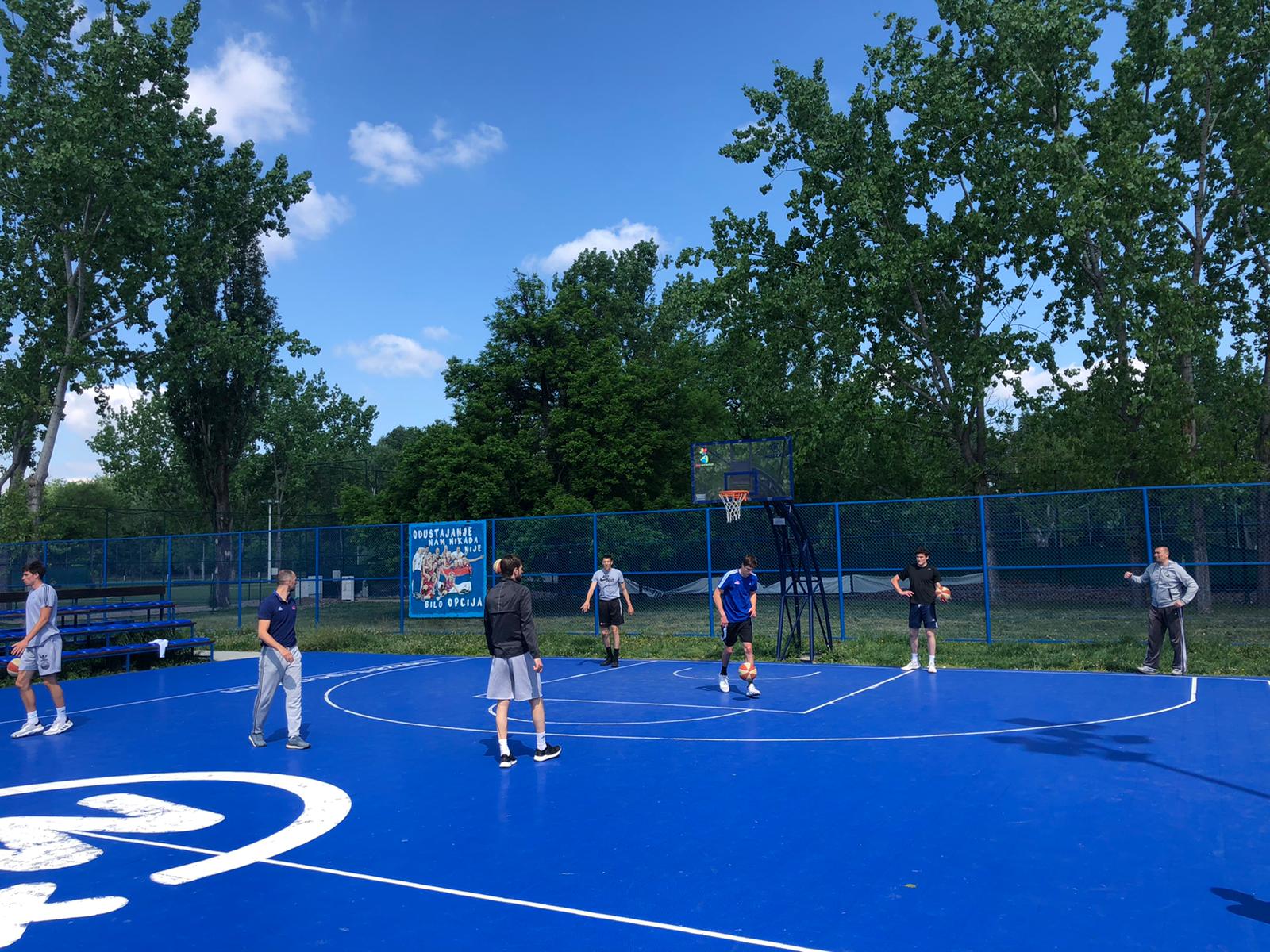 Photo: Mega Bemax