ASCERIC: "MY FATHER IS ROLE MODEL TO ME, IN MEGA I FOUND OUT WHAT TEAM SPIRIT IS"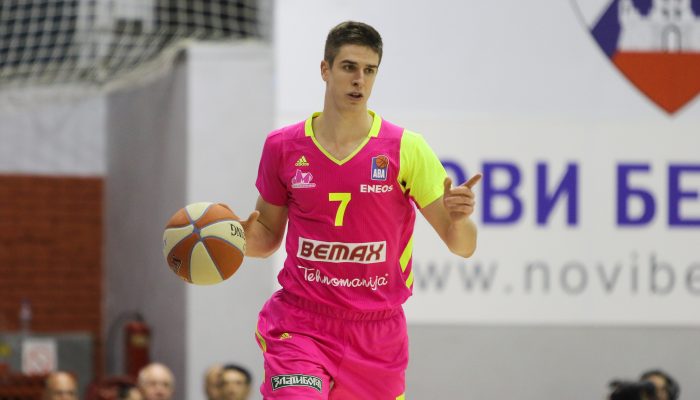 He grew up literally in basketball halls. From a young age, he regularly followed father Nedeljko at practices, and among the players he could watch in his company was the legendary Tony Parker, who was at the beginning of his illustrious career.
This is the third season that Luka Asceric has wearing Mega Bemax's jersey since joining the club before the SuperLeague in 2018, and his talent has not been missed by coach of national team Igor Kokoskov. He didn't get a chance to make his debut, but …
– I must admit that all this was quite unexpected after the injury of Ognjen Dobric. They called me later, but despite that it was a great honor. A truly fantastic experience, being with this group of guys, seeing a different system of work and I can say that in every sense it was a contribution to my further player development. I didn't play in the national team jersey, but I will patiently wait for the chance and try my best to earn the call again.
And the path to the opportunity to represent his country was quite interesting:
– At the age of three, I became acquainted with basketball, because I used to go to practices with my dad every day. I come to the hall, my dad leaves me in a chair and I have not moved for two hours. I sat quietly and just watched. I was very obedient, I kept a close eye on what they did and then at home I imitated it all. So it's no surprise that I loved basketball and started to train it very early.
An interesting anecdote relates to the days of Luke's earliest childhood:
– My father played in Paris, his teammate was Tony Parker. I think it was his first professional season. They were even roommates. As a kid I met him and later when I watched what he accomplished in basketball I was kind of pleased. It's a nice feeling, especially since my dad was relatively close to him. Even today they are occasionally heard and I know that they have great respect for each other.
Luka Asceric was born in St. Pölten, Austria and spent his childhood in France. He started training basketball at Le Mans at the age of six, and briefly tried out at swimming:
– Great sport, it allows you to develop your whole body, but … I didn't like competing because it's one line, back and forth, and that's it. Team ball sports are a lot more attractive and fun for me, so the choice was easy.
The family moved as Luca's father, Nedeljko, changed clubs, leaving Paris for Le Mans, Toulon, Vichi, Bourg, and again for Austria. Interestingly, Luka Asceric was also a member of the Austrian Arcadia, a club in which once played Nemanja Bjelica before joining Zvezda:
– Arcadia is known for bringing in younger and talented players. One year before my arrival, in the club was already Jacob Poeltl, later drafted by Toronto and now playing in San Antonio. I had a solid season there, they looked at me as a prospect for the future. But I only spent a year there. I thought it was better for my further basketball development, but also for college and education, to go to France and accept the invitation of Lille.
Asceric enrolled in the Faculty of Mechanical Engineering, successfully completing two years of study, but the status at the faculty was forced to freeze due to a new transfer:
– My father instilled responsibility for education. He always said school came first and I accepted it that way. As I mature, I increasingly understand the correctness of his advice – says Luke, who finished French school in Vienna, and speaks French, German and English in addition to his mother tongue.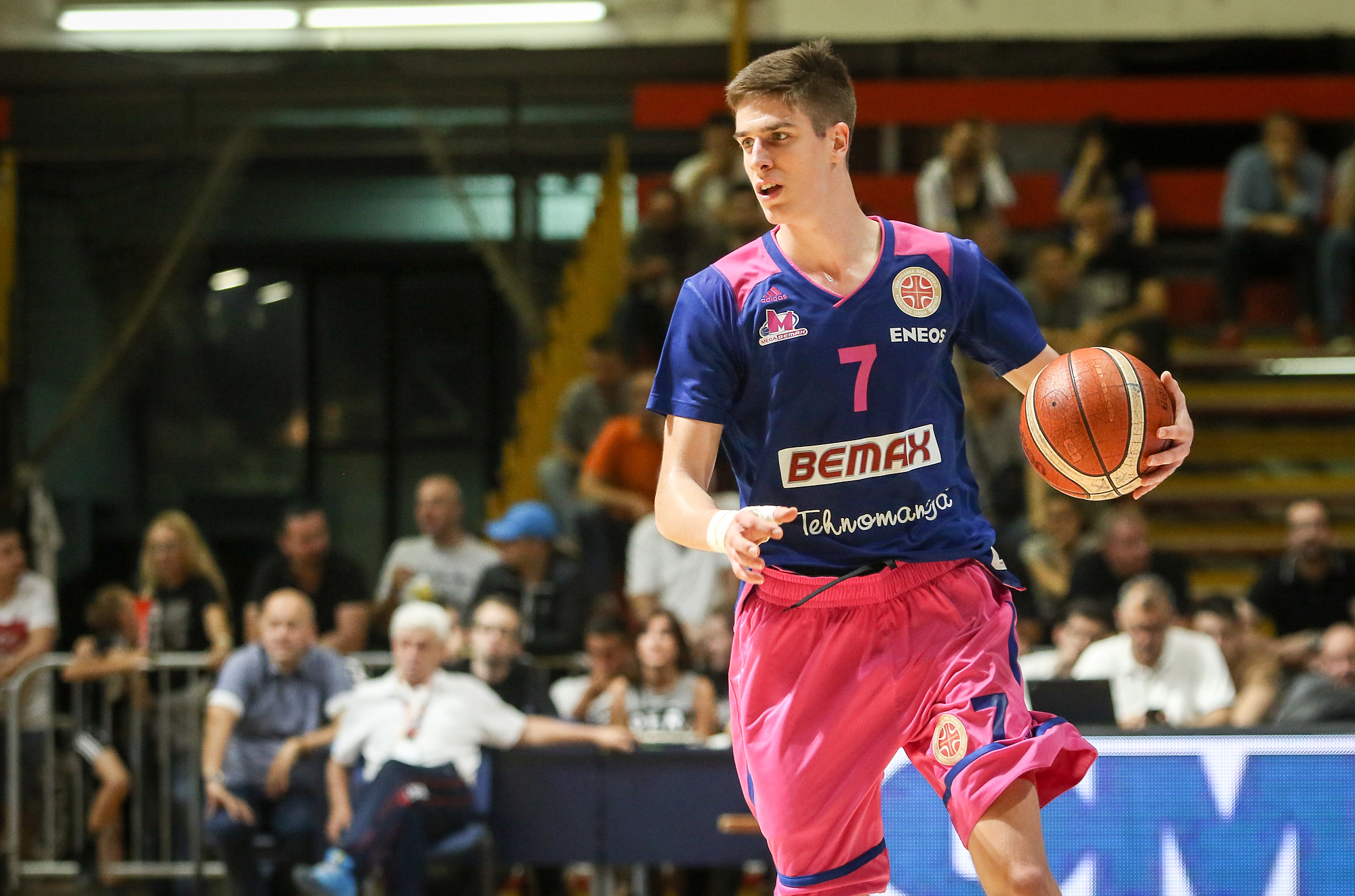 The arrival of Mega in 2018 from Toulon was a significant step forward for Luka :
– I came from a club that relegated from the league, where I had no minutes. They welcomed me to Mega, gave me a chance, and from the beginning everything was at a high level for me, which made me decide to sign a multi-year contract. It is interesting that before that arrival I did not live in Serbia, I did not know the mentality, but I can say that so far in my career, and I have changed many clubs, I have not been in such a positive environment yet. At Mega, you have fun every day. It is here that I learned what team spirit means in the true sense of the word. It's a lot different than other teams across Europe and it's something that is beautiful and different. Believe me there is not so much socializing in other countries – Asceric points out and adds:
– This season has been significantly more difficult than the previous one. We were very young, at the beginning we lost some tight matches that we needed to win. I immediately think of the matches with Cibona and Primorska at home, as well as with Cedevita Olimpija and Zadar in the guests that we had to get. That was exactly the difference from the previous season, where we got those egal games and that gave us elan, greater security and better results in the end.
Guided by the philosophy of giving everything you can to basketball and only part of it taking it back, Asceric does not think too much about the future and is not burdened with goals.
– My father has always been a basketball role model. I wanted to adopt his habits because he was much more disciplined. I picked up a lot from him, and interestingly, at the height of his playing career, he only had five percent of his body fat. He was very dedicated, he strictly took care of his diet, he was just a fanatic. He was a village kid and all he accomplished was doing so solely with his own work and renunciation. I always looked up to it.
Asceric is currently in Backa Palanka:
– I came to my grandmother, I have a yard and that is a mitigating circumstance. Also, my aunt's brother, a police officer working in the border service, is quite physically fit so I have a training partner. I keep in shape as much as possible with the program I have from our physical and conditioning coach Marko Sekulic, so I organized myself well under the circumstances. I sincerely hope all of this will come to pass soon. I am in contact with friends from Austria and France, the situation there is very serious and worrying. It is necessary for us all to be patient – Asceric concluded.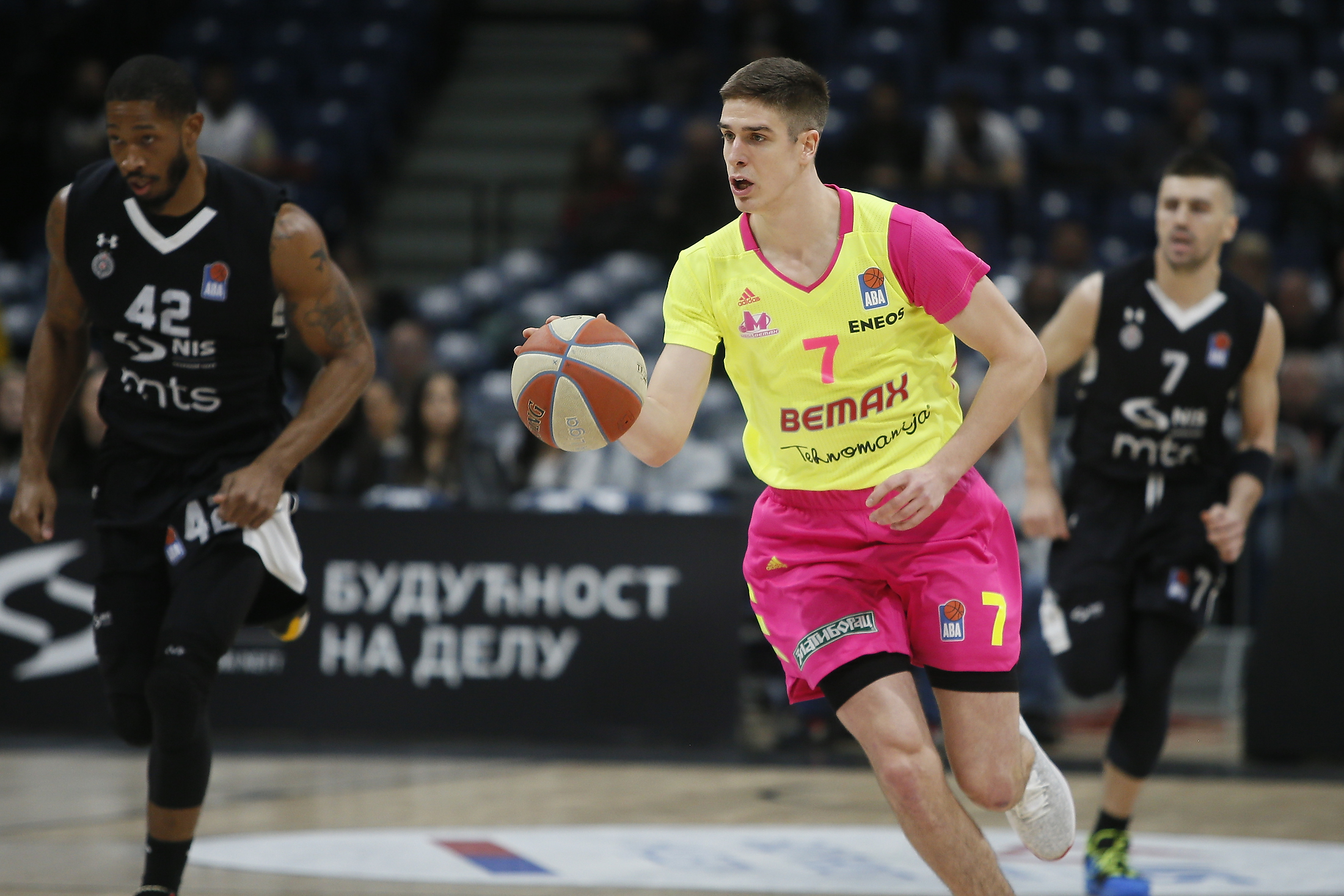 Photo: Mega Bemax/Ivica Veselinov/Nedeljko Asceric