KENDRICK PERRY: "PLAYING IN MEGA IS GREAT EXPERIENCE, I LOVED BELGRADE"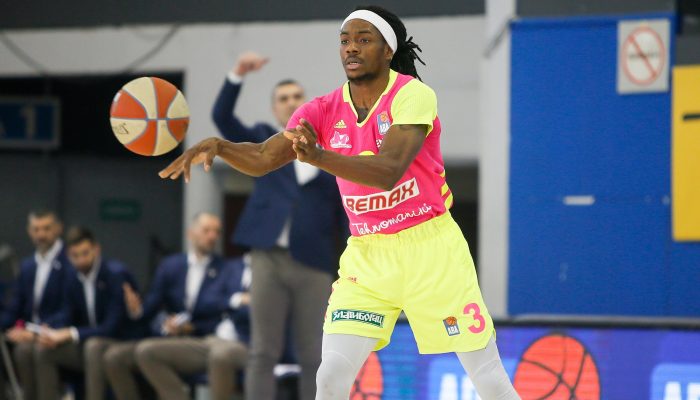 When you spend your childhood on the basketball court with Shane Larkin and Scottie Wilbekin, the two probably the most beloved attackers in Europe at the moment, you can expect to try to capture some of their magic under the hoops for yourself. According to the performance in the second part of the ABA league, it can be said that the guard of Mega Bemax Kendrick Perry, who grew up with the guards of Anadolu Efes and Maccabi, was quite successful.
Since December last year, when he arrived to the team of coach Dejan Milojevic, the American point guard has provided brilliant games and, with an average index of 20.8, has found himself convincingly at the top of the ABA League list of most useful players. Perry recorded 18.5 points, 6.2 assists and 3.7 rebounds per game and greatly helped Mega, the youngest team in the regional competition, to record significant wins and move up on the standings.
Born in Florida, Orlando, and about his friendship with Larkin and Wilbekin, Kendrick Perry says:
– We played for the Orlando team, we were very young, we were 11 and 12 years old. Shane Larkin and I are from the same city, Scottie is from the same state and joined us a little later. It is evident that Shane and Scottie are "killing" across Europe, playing phenomenally. They are among the best players in the Euroleague, if not the best, and I'm very glad their careers have taken that course. The fact that I grew up playing with these guys and having such a reputation is something fantastic – Perry begins the story and adds:
– Shane has always been the fastest player. And as a kid he played in a pretty identical way as he does now in Anadolu Efes. He was just elusive and nothing had changed all these years. He was a major player on the team, a top scorer and arguably the fastest man on the court, always. As for Scotty, he was our opponent for a few years, but after a season where we regularly beat his team, he joined us. After that, we constantly teased him that he was forced to move to a more talented team because he couldn't beat us. How much we just laughed at making jokes about it – Perry recalls and points out that his idols at a young age were Allen Iverson, Dwayne Wade, Jason Williams, and it was precisely Iverson because of whom, through his career, wore No. 3 on his jersey as was the case also in Mega.
In addition to launching some top talent into the basketball orbit over the past few years, Mega Bemax's coaching staff and work system leaded by the coach Dejan Milojevic have also "rehabilitated" some of the more experienced players. Kendrick Perry is another on that list:
– The period spent at Mega was a great experience for me. When I arrived it was a little difficult because I did not know the team or the players. I was struggling with how I would fit in and connect with all of them, since they were younger than me. But as time went on we built a great relationship. We started to realize that our game level was rising, that as a team we were progressing and we were winning. There were also a lot of matches that we lost to one ball, which we could won. Over time, things got better, but unfortunately because of this whole situation, we were not able to finish the job until the end in the ABA league. All in all I can say that coming and staying in Mega was a great move.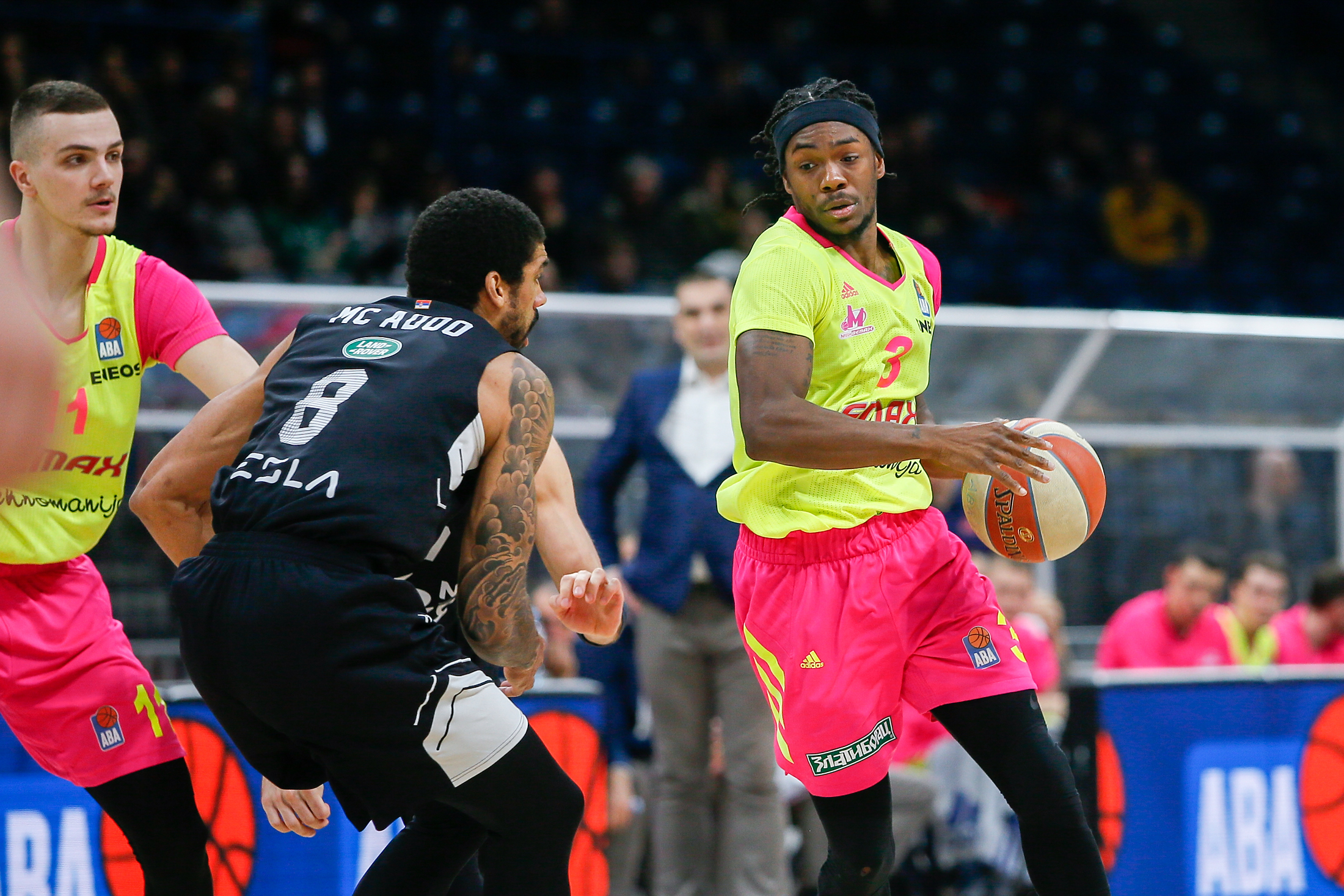 Perry was delighted with the talent the young Mega's players possess:
– I can for sure say that many of the players have great talent and potential to play at the highest European level, if not in the NBA. The only question is whether they will be dedicated day by day, how much effort they will make to get to that level. Part of my job was to teach them that. That the usual routine things that are repeated day after day are not taken lightly and tp put themselves in the best possible position that if they are given the opportunity to play in the NBA or Euroleague.
The fate of the ABA League for the 2019/2020 season is still unknown. It is not known if, when and how the regional competition will get a champion, whether and which of the teams will drop out of the league … However, what can be seen through the statistical parameters is that Kendrick Perry is at the top of the list of most useful players ahead of Justin Cobbs from Buducnost and club friend Marko Simonovic:
– Individual achievements have never been so interesting and fascinating to me. If I ever get the MVP award, it would be a confirmation of my great effort and work, but also a mirror of my team and the coaches that enabled me to get there. I played to record as many victories as possible, without looking at personal performance. My focus has always been on winning, and more or less personal performance has come to the fore with victories. If you look at the statistics, you could say that this was the best period of my professional career and that is why I am grateful to everyone at the club.
Perry does not hide that he enjoyed Serbia:
– I loved Belgrade, and I really adored people. Belgrade is a really great city, with many opportunities where the rich basketball tradition feels. What is obvious is that Serbs love basketball a lot and it can be easily felt. It's a really great place for someone to play basketball.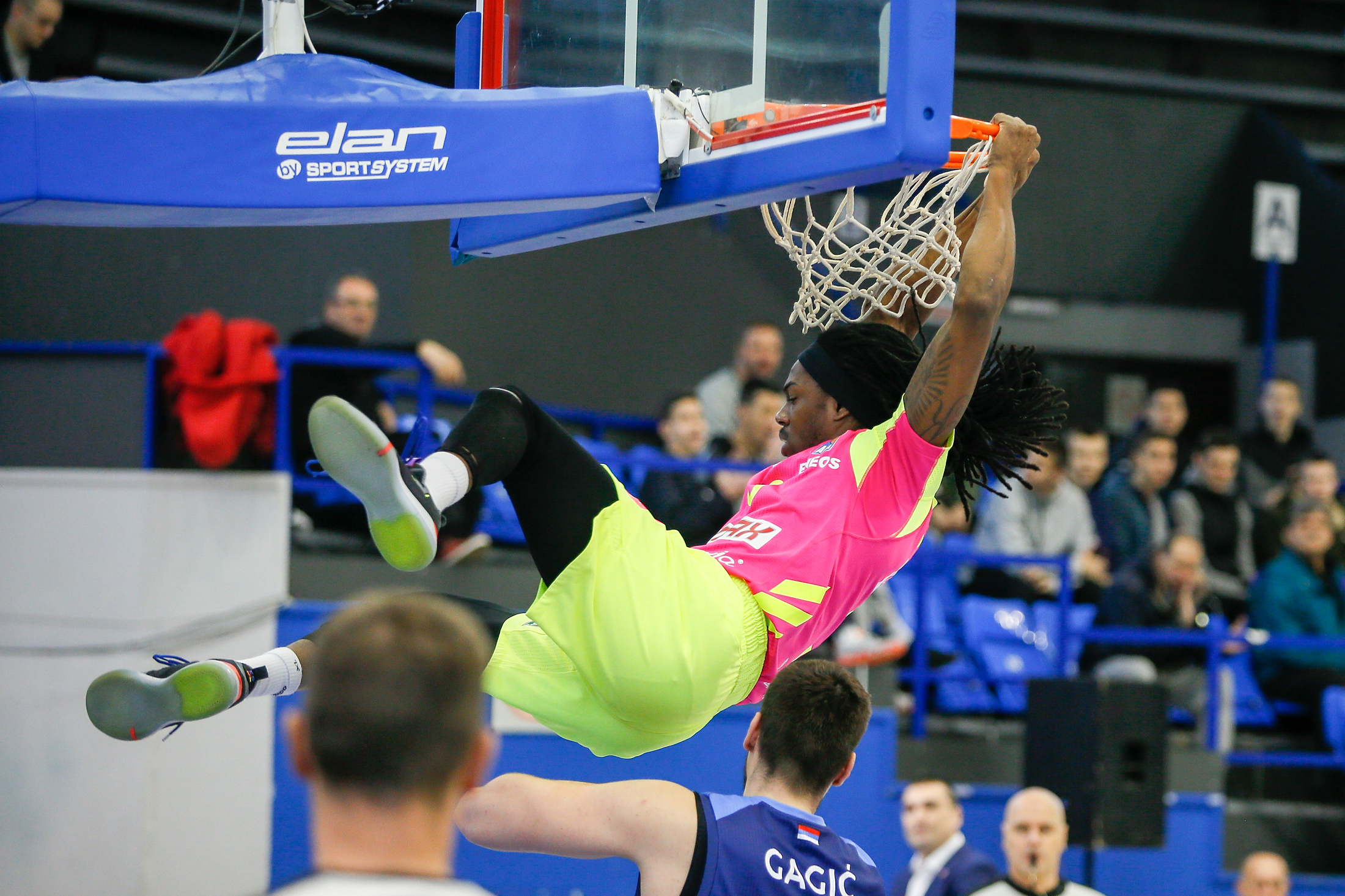 The great guard is currently in America:
– I'm home, in Orlando, Florida with my family. I try to stay at home, quarantine, given the whole situation at the moment – says Perry, commenting from his perspective on the current situation across the Atlantic:
– Looks like it's getting worse every day. A curfew has also been introduced in my city, it is very difficult, we are monitoring the situation day by day. Personally, I am not afraid of this virus, although many of my friends and loved ones are quite concerned, but I do not panic. I hope that everything will end soon, and I wish the people of Serbia and around the world good luck in fighting this virus – Perry concluded.
Photo: Mega Bemax/Ivica Veselinov/Kendrick Perry