SIMONOVIC: "COMING TO MEGA – CAREER MOVE"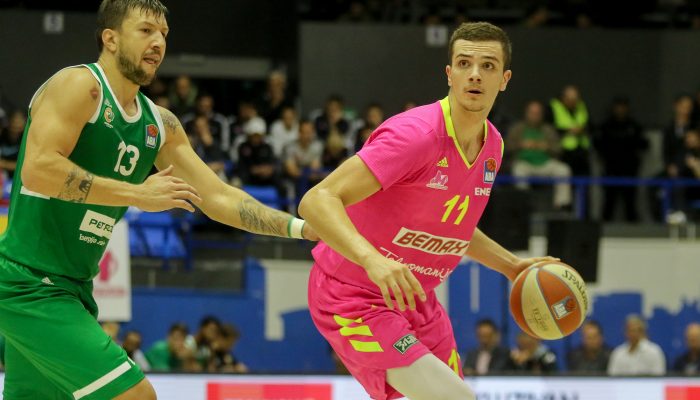 He is one of the players who marked this year's competition in the ABA League. It is not by accident, because from a guy who was initially recognized only by his first name and surname with one long-time Serbian national team member, he came to the status of the third most useful player in the regional basketball league. Marko Simonovic, center of Mega Bemax, has shown top games this season, so according to many experts, it is not a question of whether, but when, in the footsteps of some of the previous talents honed by coach Dejan Milojevic in Mega, will go the way to the NBA league.
More than just the statistical parameters that support him (16.2 points and 7.6 rebounds per match), Simonovic with his 210 centimeters has shown the speed, ease with which he moved, the jump and the take-off, demonstrating all the repertoire of modern prototype centers:
– I do not like to talk about myself, but to prove myself on the field. But, to be honest, comments have also come to me that I have made a lot of progress since I started working with Dejan Milojevic, of whom I have only words of praise – Simonovic begins the story and adds:
– From the moment I came to Mega I was trusted. I was given a lot of minutes, space to develop, and with that my confidence increased. From this point of view, the best move I made in my career was coming to Mega. I have significantly improved my attacking potential and believe me, all this is due to working with Dejan Milojevic. I am grateful to him for everything he has taught me. He is a playing legend, dedicated to his work very much, which is why he produces extraordinary results – Simonovic begins the story, who arrived from Cedevita Olimpija on a two-year loan at Mega.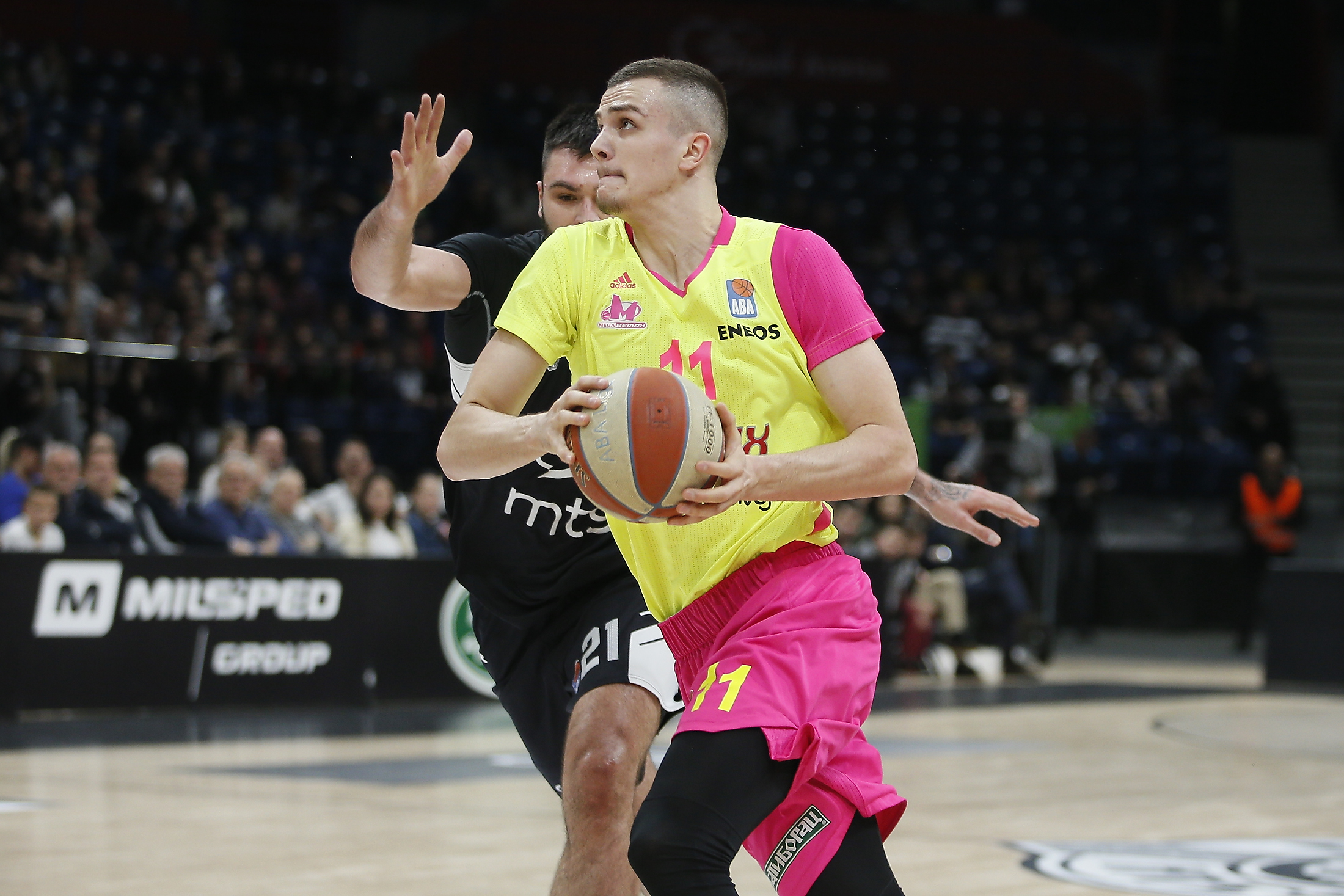 Simonovic's development path was quite interesting. He became fond of basketball and started playing with his older brothers at the age of seven, and found the idol and basketball model in the neighborhood:
– I was born in Kolasin, and the only basketball player who has made an enviable career from Kolasin is Vlado Scepanovic. So it's no surprise that I looked up to him at a young age. I had the opportunity to meet him as a kid and I really adored him as a basketball player. I received a lot of advice from him and I remembered two very well. The first is that I should only be interested in sports, and the second is that my goals be the greatest possible. That's what I manage today – Simonovic says, and then recounts an anecdote that made him so fond of the former ace of the Buducnost, Partizan, Panathinaikos, Efes … and the national team:
– Various stories about him were circulating around Kolasin and the Gorstak club in which I trained. And, perhaps the most famous one is when one winter the snow in Kolasin fall half a meter. Vlado Scepanovic went out after such a time. He brought a ball and a shovel. First he cleared the snow himself for more than an hour, and then trained for another two hours after that. It was also rumored that his brothers were much more talented for basketball. Vlado used to train football in his early childhood, so when he switched to basketball he fell behind them in a playing sense, so they teased him and mocked him. But by the strength of his will and great perseverance he far surpassed them and made a superb basketball career. I grew up on these stories, it was a great school for me and an indicator that persistence can achieve a lot.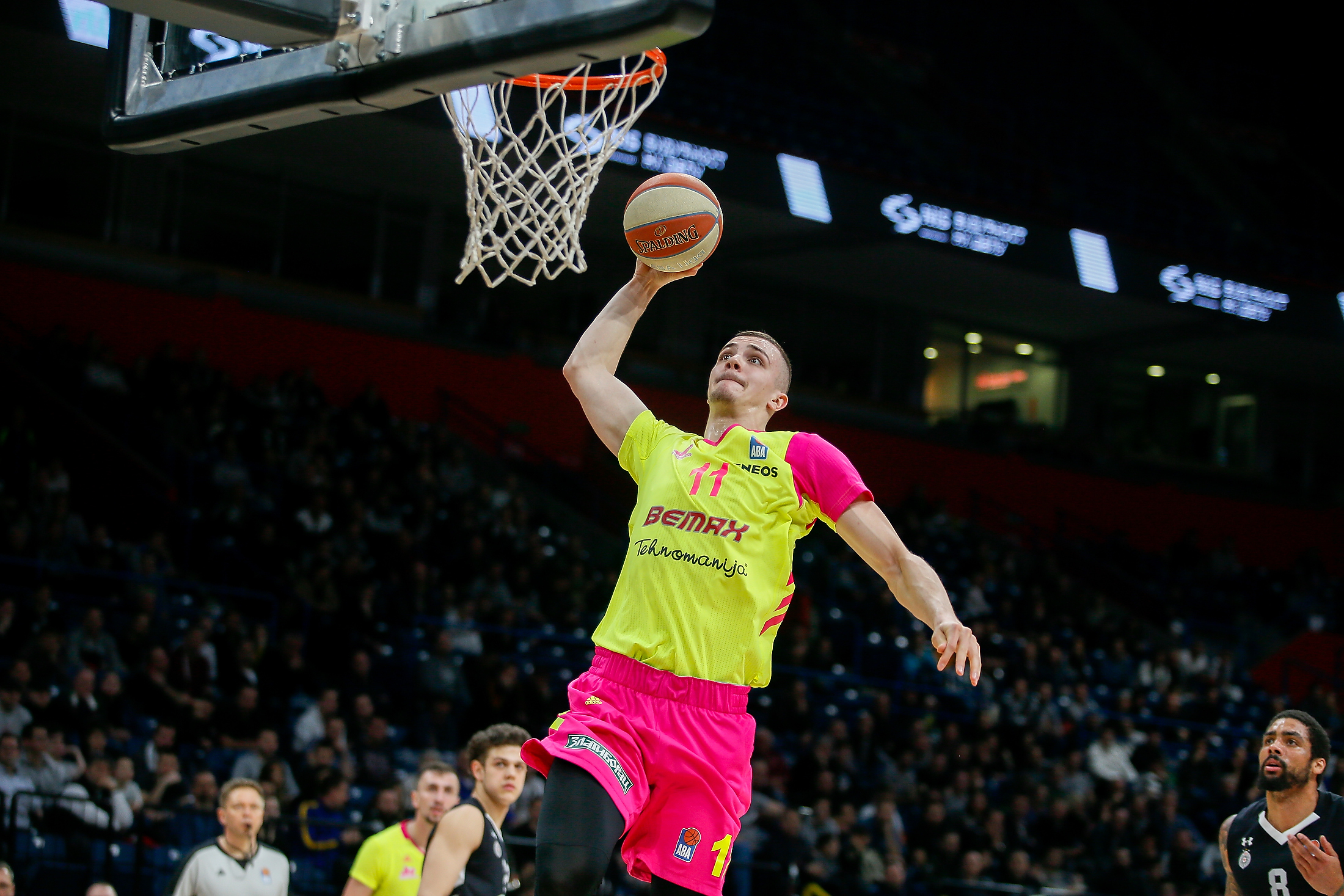 After Gorstak, Simonovic should have continued his career in Buducnost, but still moved to Italy at the age of 14. With the selection of the team of Turin up to the age of 20 he won the title of champion and then in the first senior season moved to the ranks of Siena, which competed in the second Italian league. The invitation from Podgorica arrived again, but Marko did choose the one who came from Ljubljana.
– That year in Olimpija was full of ups and downs. We played in three competitions, there was not enough time for adequate training, and we played over 80 games. In the end, we fought for survival with Krka and relegated from the league. A fusion with Cedevita ensued, with the new management disbanding virtually all players, with only Issuf Sanon and I were loaned. I will say again, coming to Mega was for me the best possible sequence of events.
Mega has struggled fiercely for survival this year. The status of the ABA league is not yet known due to problems with the corona virus, and the last round of the league is yet to be played:
– The preparation period was fantastic and gave us hope that we would fight for the top half of the table. In the Bahamas, we played two great games with the University of Texas Tech, a finalist for the NCAA Championships, one lost tight and the other won. We got Darussafaka, Karsiyaka, AEK, serious teams. But … our oldest player is Edin Atic born in 1997. We were by far the youngest team and that lack of experience cost us many games. We lost a lot of matches on one ball. Still, the arrival of Perry stabilized us, we started playing a lot better and managed to save ourselves from the last place. But the way as we played in the second part of the season I think we deserved more.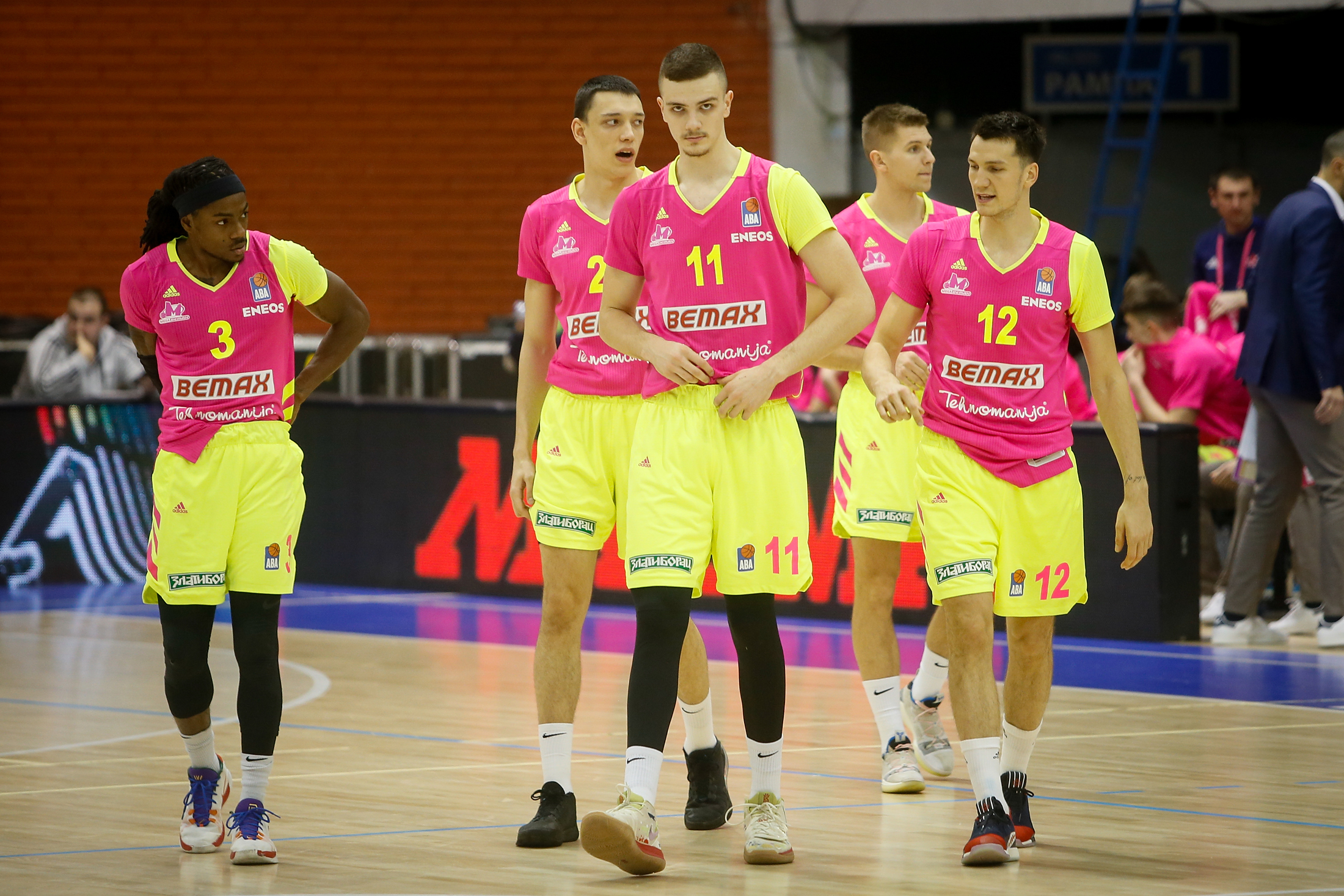 Marko Simonovic is currently in his native Kolasin, where he awaits further development of the situation:
– We had a meeting at the club where we were told that there would be no training until further notice. Lately, I left for Montenegro and after four and a half hours of waiting at the border, I managed to enter the country. Only Montenegrin citizens were let in, others were returned. The controls were detailed, and I had to call the doctors. Although I do not have any symptoms, I am obliged to be quarantined for 14 days and I abide by it.
Simonovic also reveals that he is in contact with a number of friends from Italy, where the situation is dramatic:
– In the four years I spent in Italy, I learned the language, made many friends, and Italy remained in my heart. The fact is that the situation in Italy is alarming, and what does not support them is the fact that the Italians are now panicking more than necessary. They tell me that the military is on the streets, and if they go outside, they can get a prison. I sincerely hope that everything will end soon and that even more serious consequences will be avoided.
Simonovic does not think about his career in the future at the moment, but also does not hide what he imagines:
– The only thing I can say is that after a few days break on Tuesday, I started training according to the instructions of our conditioning coach Marko Sekulic. How this season will end and whether basketball will be played is hard to say, but I will do my best to be prepared for each scenario. I have a loan agreement with Mega for another year so we'll see. And what is my dream is to play in the NBA one day. I've heard there are stories around my draft, but we'll see. That is what I would most like, it would be a dream come true and a goal I set when I started training – Simonovic concluded.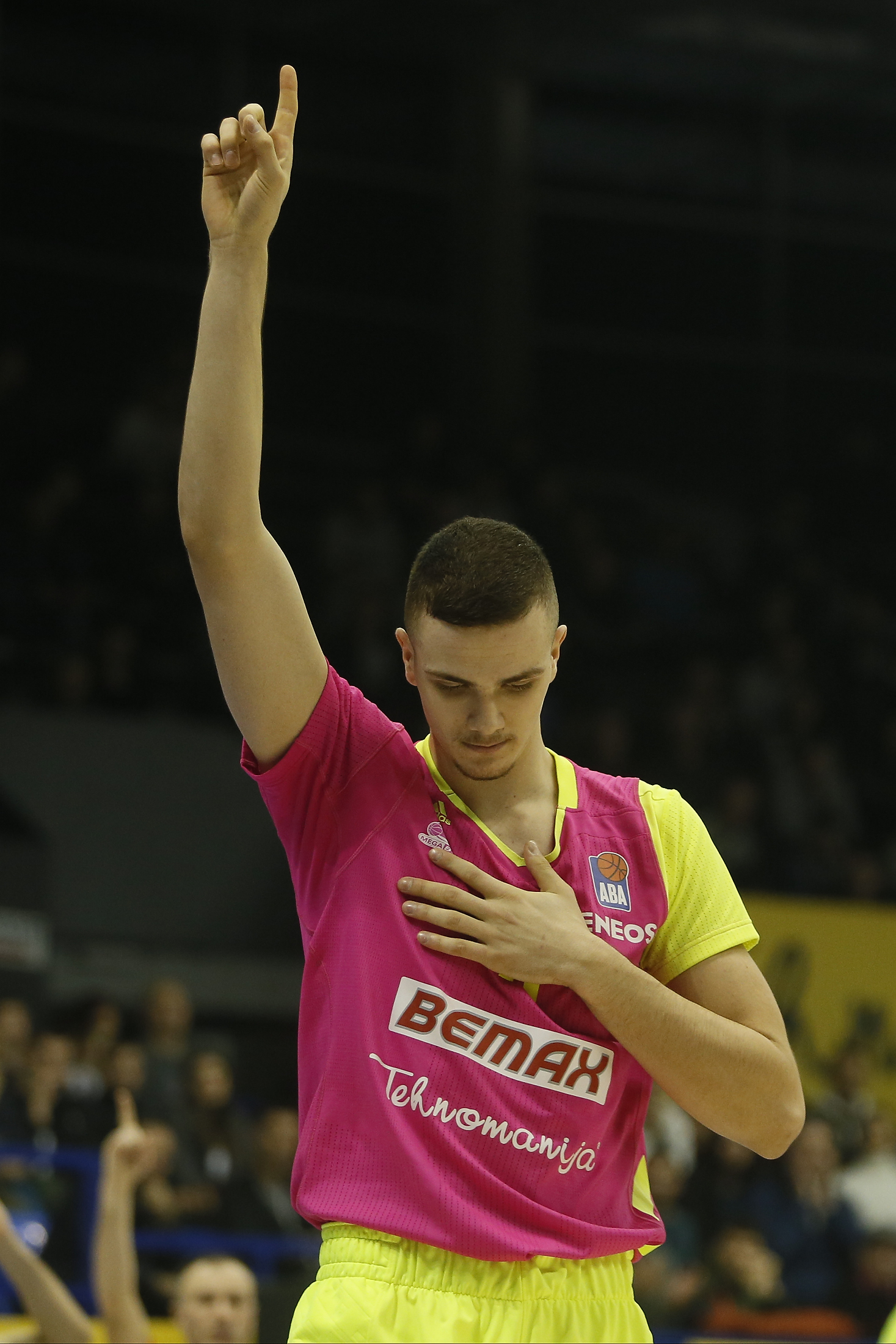 Photo: Mega Bemax/Ivica Veselinov