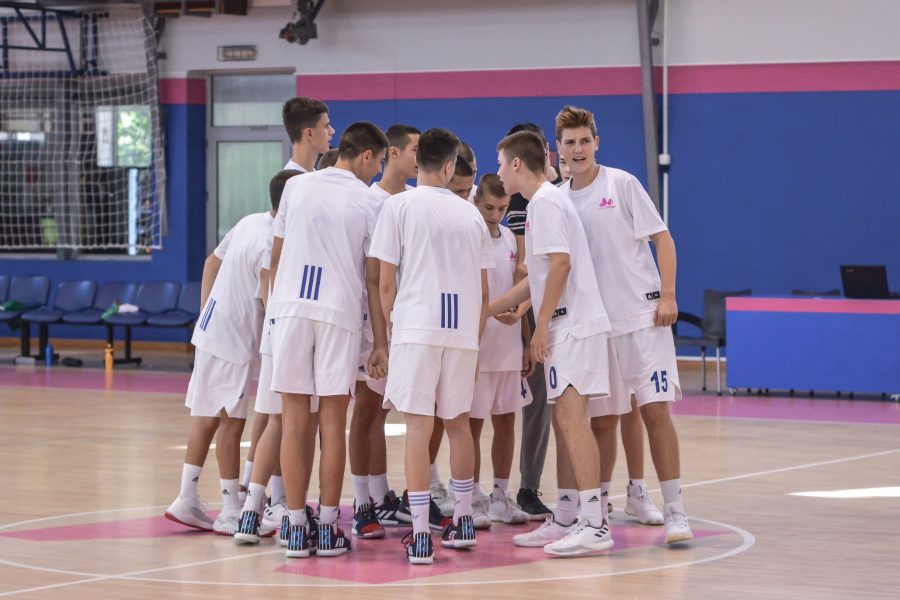 U15 MEGA CONVINCING AGAINST NOVI BEOGRAD
U15 Banjica Mega beat BC Novi Beograd 7 with 50:95 in Round 15 of the Quality League. Coach Dejan Pejic's players were trailing 29:22 after the first quarter, but allowed only 21 points to the opponent in the remaining 30 minutes, eventually leading to more than convincing victory.
The most effective in the ranks of Mega's pioneers were Petar Avlijas with 20 points and Aleksa Babic with 16.
After 15 rounds of the Quality League, Banjica Mega have scoree 12-3 and will host BC Vizura in the next round.
Banjica Mega: Avlijas 20, Babic 16, Sajic 15, Milosavcevic 7, Dozic 6, Tomic 6, Sipcic 5, Mladenovic 5, Vranesevic 5, Bozilovic 4, Peskarevic 4, Radovanovic 2.
Photo: Mega Bemax/Dragana Stjepanovic