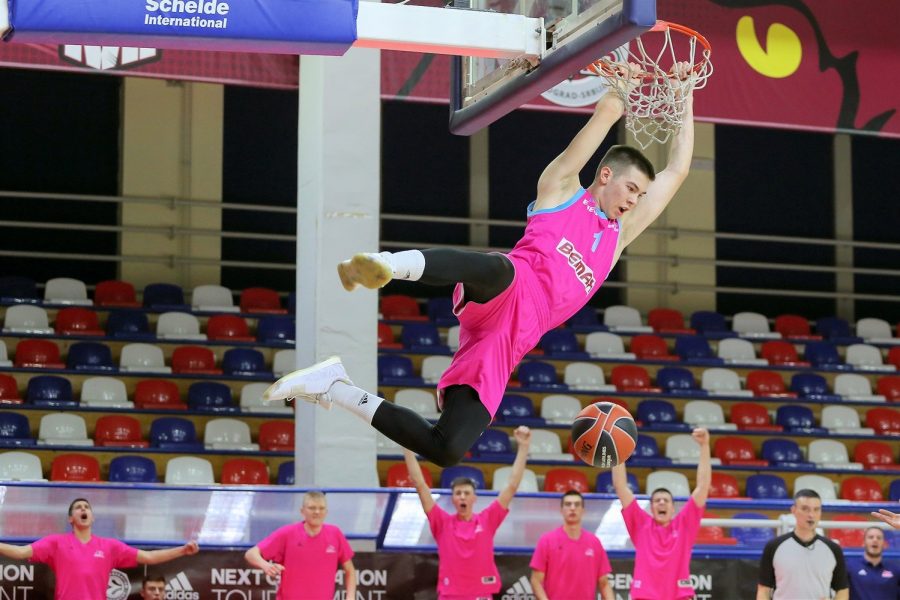 U18 MEGA'S WIN AGAINST PARIS NOT ENOUGH FOR THE FINALS OF ANGT QUALIFIERS
U18 Mega Bemax's juniors failed to advance to the finals of the Junior Euroleague Qualifiers "Adidas Next Generation Tournament Marko Ivkovic", which takes place at hall FMP in Zeleznik, although they defeated CFBB Paris with 68:69 (11:31, 20:18, 18:11, 19:9) in Round 3. Coach Dragoljub Avramovic's players needed a 10 point margin win to reach the finals, and although they opened the match with a fantastic 2:24 run, they scored only 20 points in the second half, and with 13 missed free throws and lot of allowed offensive rebounds, that was the key to return the French team to the match and minimal defeat, which took them to the finals.
The most efficient in the Mega's ranks were Petar Kovacevic with 18 points and Luka Paunovic with 13, while in CFBB Paris team featured Melvin Ajinca with 19 points.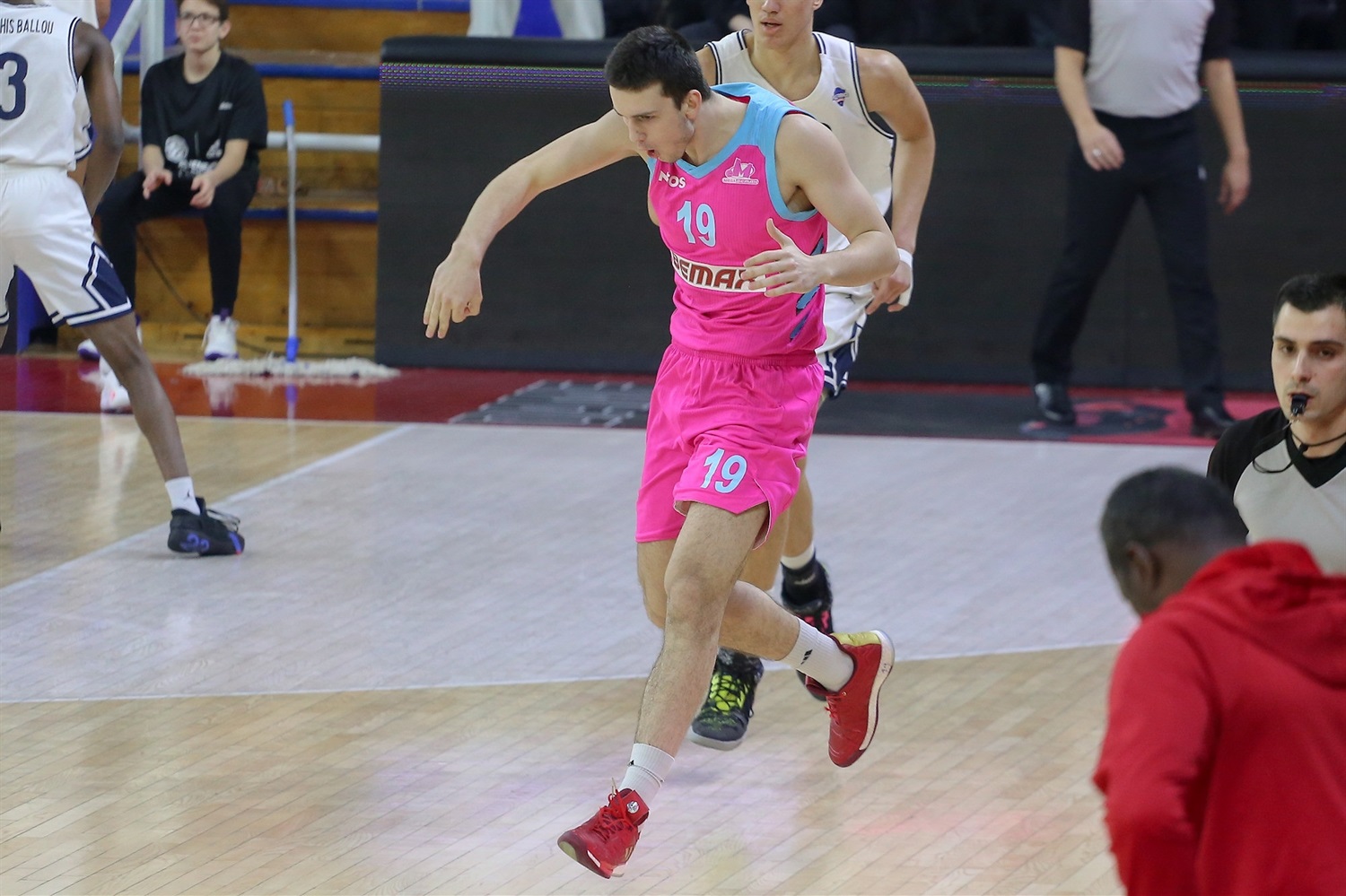 Mega Bemax juniors will battle for 3rd place with the Maccabi Fox on Sunday from 4pm. Live stream of the match will be on Youtube channel of KK Crvena zvezda mts.
CFBB Paris: Demahis 3, Brena-Chemille 5, Bal 8, Ajinca 19, Dieng 12, Rupert, Dessert 6, Balfourier 2, Y. Traore 4, Batcho 5, A. Traore 4, Louart.
Mega Bemax: M. Kovacevic, Paunovic 13 (7 rebounds), Milosevic 3, Jovic 11, Djurisic 7, Vucurovic, Andric 7, P. Kovacevic 18 (9 rebounds), Krtinic 2, Musikic 8, Kobzystyi, Pavicevic.
Photo: Djordje Kostic/KK Crvena zvezda mts