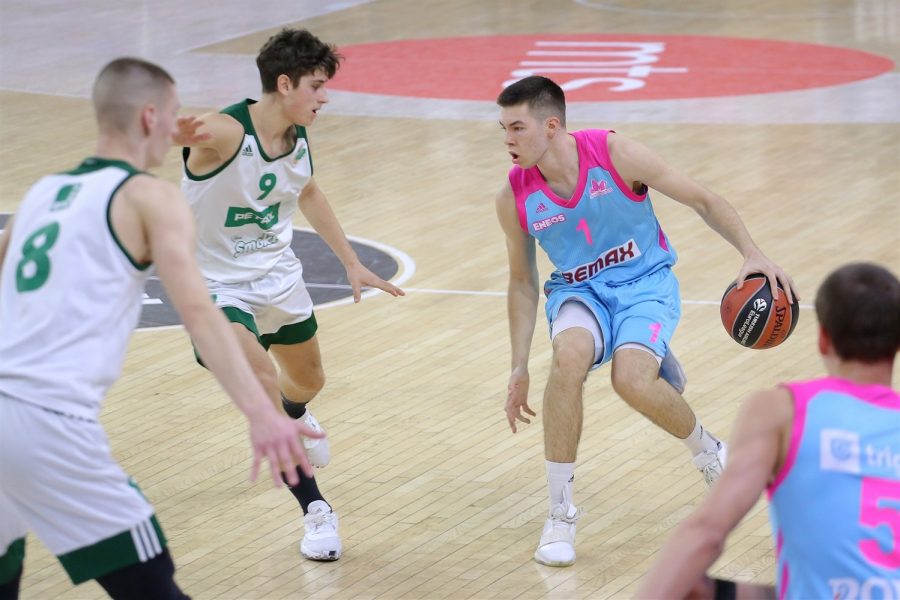 U18 MEGA LOST TO CEDEVITA OLIMPIJA, FROM 20H AGAINST PARIS FOR THE FINALS
U18 Mega Bemax lost to Cedevita Olimpija with 83:86 (19:26, 21:22, 23:22, 20:16) in the second round of the Junior Euroleague Qualifiers "Adidas Next Generation Tournament Marko Ivkovic" which is held at FMP Hall in Zeleznik. Coach Dragoljub Avramovic's players had a slight trailing behind most of the match but they go into the lead at the beginning of the last quarter, but Cedevita Olimpija eventually came to victory.
The most efficient in the Mega's ranks were Luka Paunovic with 21 points and Petar Kovacevic and Mihailo Musikic with 15 points each, while Alen Malovcic with 24 points stood out in the Cedevita Olimpija.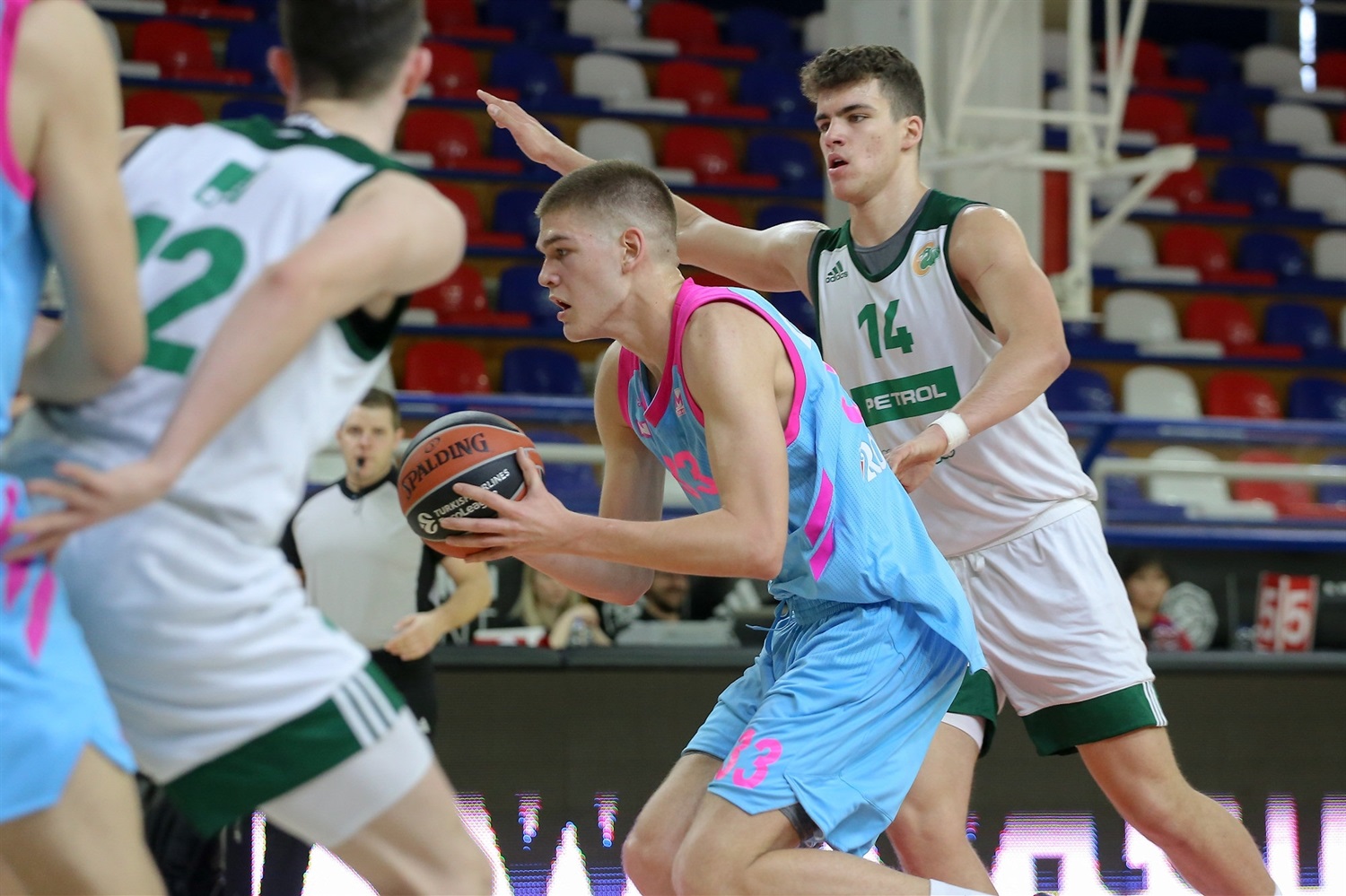 U18 Mega still have a chance to reach the finals and there are two scenarios for this. In the event of Cedevita Olimpija's victory in the match against Polish Asseco, hich is played from 6pm, Mega will need a win of 10 points or more against CFBB Paris. In case the Polish team wins, any victory over Paris will be enough for Mega to reach the finals.
CFBB – Mega Bemax match is scheduled for 8pm with live streaming on the KK Red Star mts YouTube channel
Mega Bemax: M. Kovacevic, Paunovic 21 (8 rebounds), Milosevic 11, Jovic 9, Djurisic 3, Vucurovic, Andric 7 (9 assists), P. Kovacevic 15 (8 rebounds), Krtinic 2, Musikic 15 (7 rebounds) , Kobzistij, Pavicevic.
Cedevita Olimpija: Sytnikov 14, Daneu 6, Jovanovic 2, Jurkovic, Tekavcic 6, Durkic 3, Malovcic 24, Fajfar 4, Klavzar 10, Jug, Bosnjak 11, Gontar 6.
Photo: Djordje Kostic/KK Crvena zvezda mts