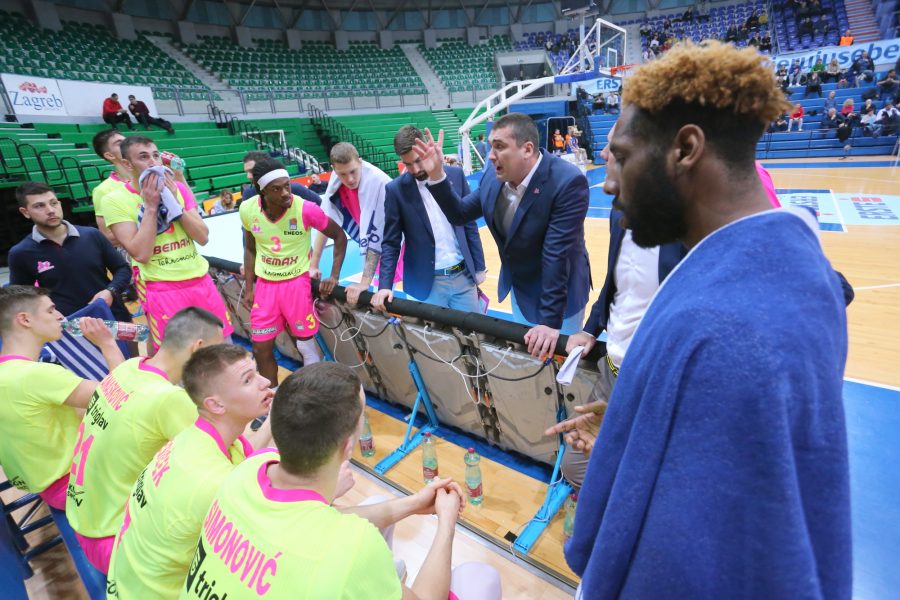 MILOJEVIC AFTER WIN IN ZAGREB: "CONGRATULATIONS TO MY GUYS HOW THEY PLAYED THIS IMPORTANT MATCH"
Mega Bemax played had a great game in the match of the season and came to an extremely important victory against Cibona in Zagreb with 76:87 (13:28, 23:16, 14:28, 26:15) within the match of the 19th round of the ABA league . With this triumph, Mega came to the 5th victory and thus moved from the bottom of the table, making a major step towards survival in the regional competition.
During the match, Mega also led with 29 points difference, and the closest the home team came was 8 points difference at halftime. Mega Bemax coach Dejan Milojevic was very pleased with a reason at the post-match press conference:
– I think we played a very good game, first of all defensively. We made Cibona to make a lot of mistakes, from which we had many easy points, we played well and after that we have shot good. Considering the importance of the match, I congratulate the guys on putting out the whole match. I would like to thank Kane who came in recently and has helped the team so much with only two practice sessions. Honestly, I didn't expect him to fit in this fast and make such a big contribution in the first game. And all the other guys who played in Zagreb did a fantastic job, we need to take another step to stay in the league and I believe we will make it. I wish Cibona good luck and I wish them also to avoid relegation,
said Milojevic.
Photo: Cibona/Zeljko Baksaj/Domagoj Vranar/Gordan Lausic