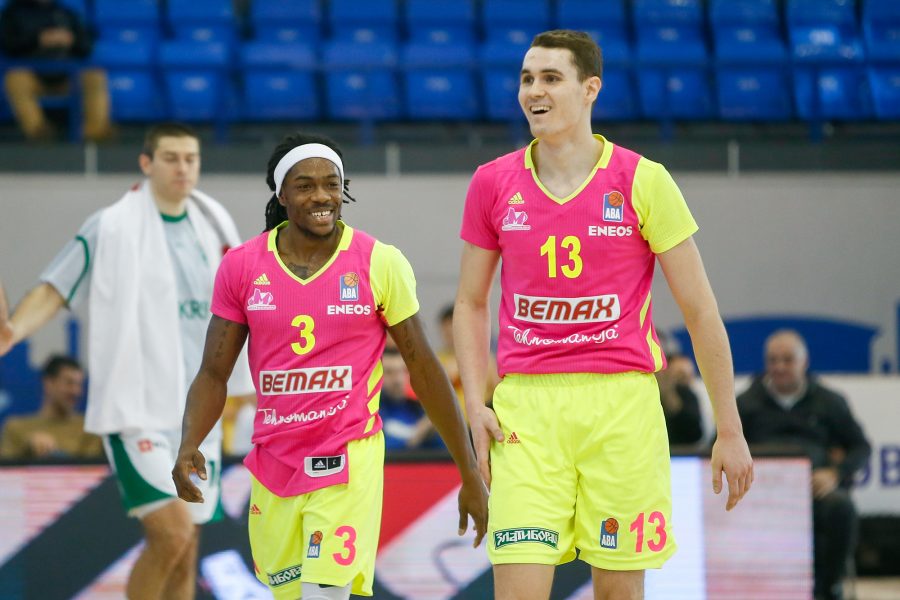 SHOWTIME OF MEGA FOR CONVINCING WIN AGAINST KRKA AND FIRST STEP TOWARDS SURVIVAL IN ABA
Mega Bemax defeated Krka in the 17th round of the ABA League in front of 1,000 spectators in the Sports Hall of Ranko Žeravica and also achieved the most convincing victory of this season, 88:61 (23:19, 24:17, 23:16, 18:9). Coach Dejan Milojevic's players came to an extremely important victory in the fight for survival in the regional competition as they controlled the play for the entire game, and in the finish of the third quarter definitely resolved the match when they reached plus 20.
The most efficient in the Mega Bemax ranks were Marko Simonovic with 23 points and Nemanja Nenadic with 20. Dalibor Djapa with 13 points stood out in Krka.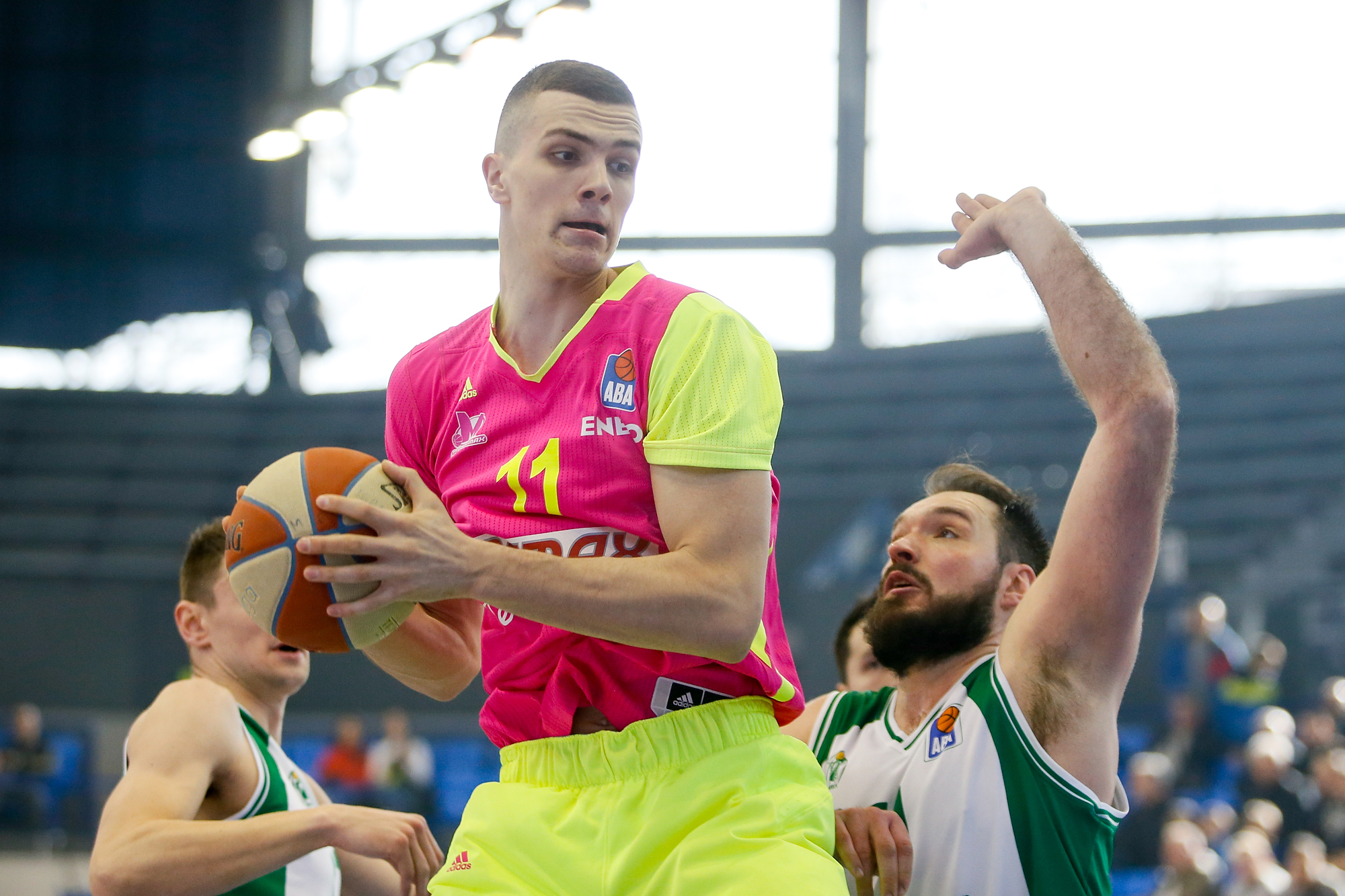 After 17 rounds of the ABA league, Mega Bemax has a score of 4-13, while Krka has 6 victories. The next game of Mega Bemax will be played on Sunday, February 2nd at 12, when they will be visiting Koper Primorska.
In the breaks between quarters the spectators competed in a half-court shot for TV, a gift from Company Tehnomanija, but unfortunately they were not precise, and at halftime the youth categories of KK Div Basket played a mini basketball game.
Dejan Milojevic started the match with five Perry Nenadic, Atic, Miskovic and Simonovic. Fighting game of Mega from the beginning of the match where they sevaral points after offensive rebounds. For the guests, Djapa hits two triples for minimal lead of Krka Krka lead. Atic with three started Mega's 11:0 series with Nenadic and Perry's triples. Mega's excellent team defense forced the visitors on hard shots and turnovers, Perry's layup sethte score at 23:11 on the minute and a half by the end of the quarter, but with the series 0:8 Krka catched Mega so the result 23:19 after 10 minutes of play.
Krka approached to the point of difference early in the second quarter, but Asceric hits a triple and then Simonovic from rebounds and Cerova from layup and three regained a double-digit lead by Mega with 42:29 4 minutes before the half. The guests make a mini-series 0:5, but Mega manages to answer and with three of Cerovina half-time result is 47:36.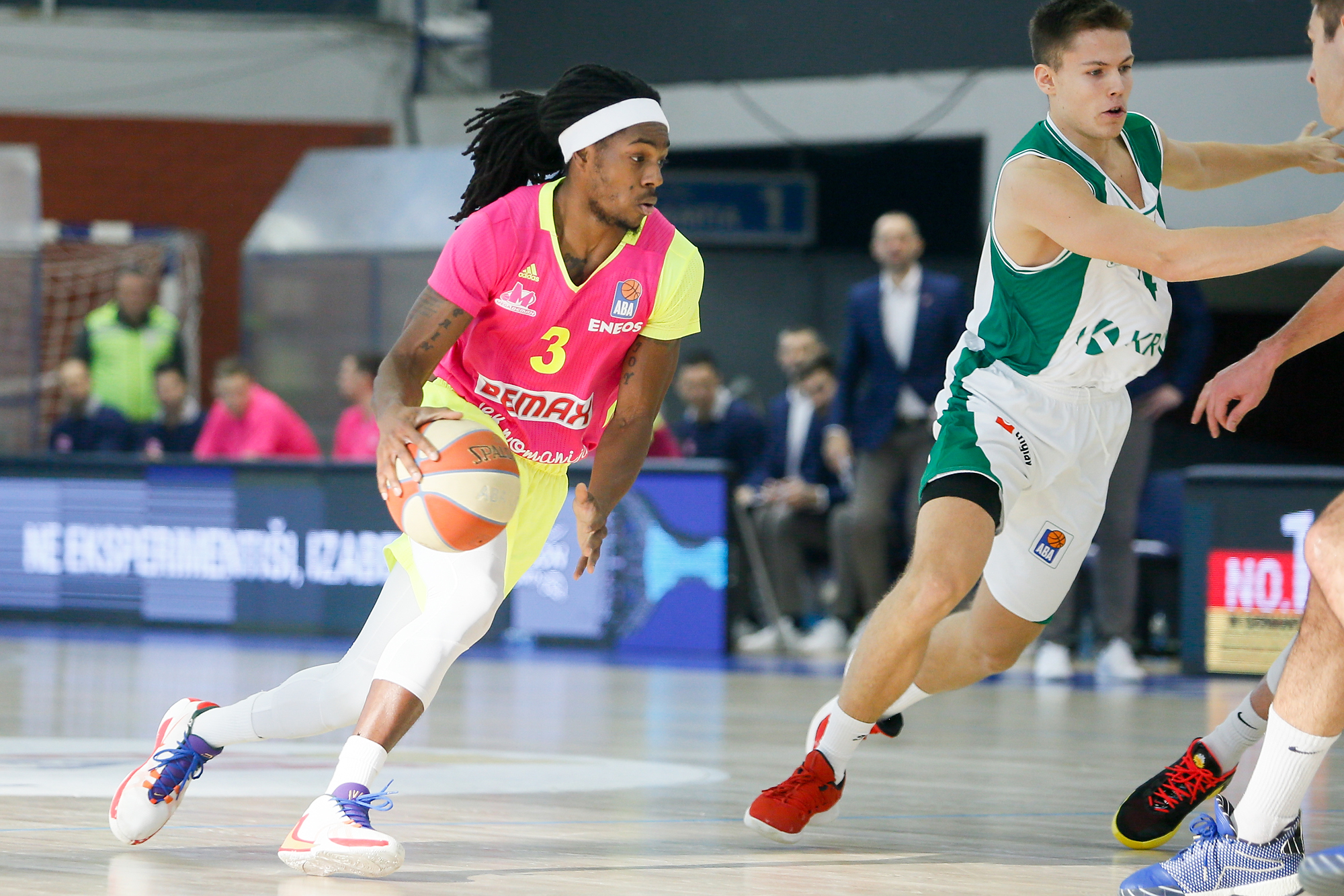 Nenadic opens the second half with a three and a layup on the second hoop for a plus 16 for Mega, 52:36. Krka manages to narrow the gap to 9 points, but Mega had the answer through Nenadic and Asceric. Mega continued with excellent defense, Krka's players had no solution in the attack so Mega gained for the first time 20-points lead, 70:50, and third quarter ended with 70:52.
In the last quarter, the victory never came into question with a few attractive moves such as three Simonovic's alley-op dunks and Cerovina's block, and the final score was 88:61.
Mega Bemax: Miskovic 6, Perry 6 (10 assists), Atic 7 (9 rebounds), Marjanovic, Asceric 9, Simonovic 23 (11 rebounds, index 30), Nenadic 20, Cerovina 11, Macura, Tanaskovic, Stanic, Mesicek 6.
Krka: Cosey, Jones 5, Jancar Jarc 2, Skedelj 1, Pasalic 6, Stipanicev, Djapa 13, Fifolt, Balazic 10, Josilo 11, Lapornik 11, Ramljak 2.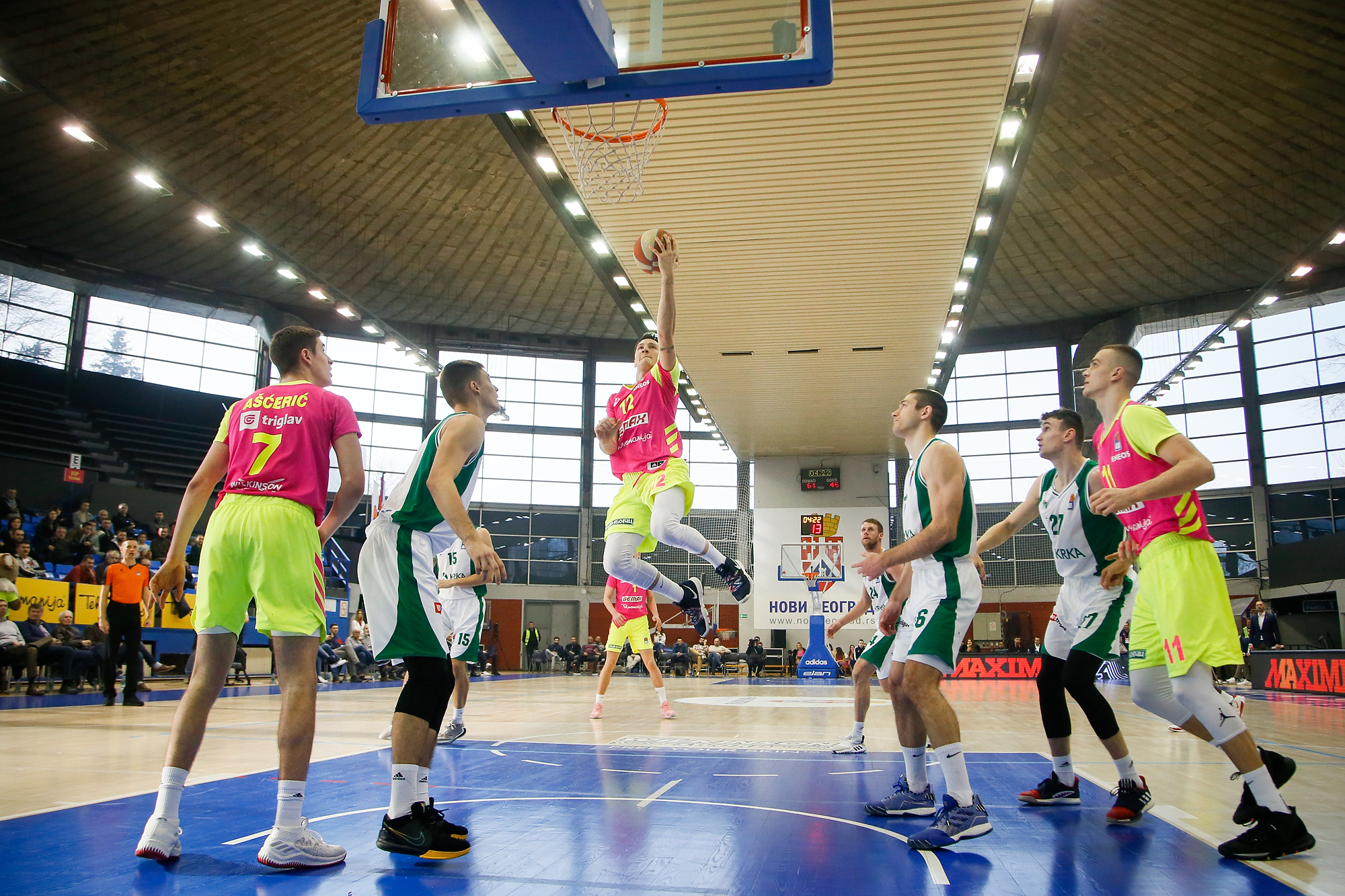 Photo: Mega Bemax/Ivica Veselinov