MEGA HELD UP UNTIL HALFTIME, ZVEZDA CELEBRATED IN HALL OF SPORTS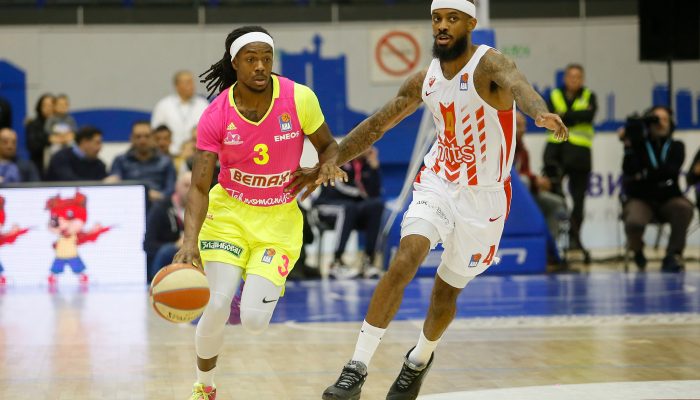 Mega Bemax lost to Crvena zvezda mts with 85:103 (15:20, 25:29, 19:32, 23:22) in the 15th round of the ABA League in front of 2,000 spectators in the Hall of sports Ranko Zeravica. Coach Dejan Milojevic's players were in game in the first half, but Crvena zvezda resolved the match with a series of threes early in the third quarter and came to a convincing victory.
The most effective in the Mega Bemax ranks were Kendrick Perry with 31 points and Marko Simonovic with 18. In Crvena zvezda the best were Charles Jenkins and Billy Baron with 17 points each.
After 15 ABA league rounds, Mega Bemax has a 3-12 score while the Crvena zvezda has 9 wins. The next game of Mega Bemax will be played on Saturday, January 18th from 9 pm when the team will play with Buducnost VOLI in Podgorica.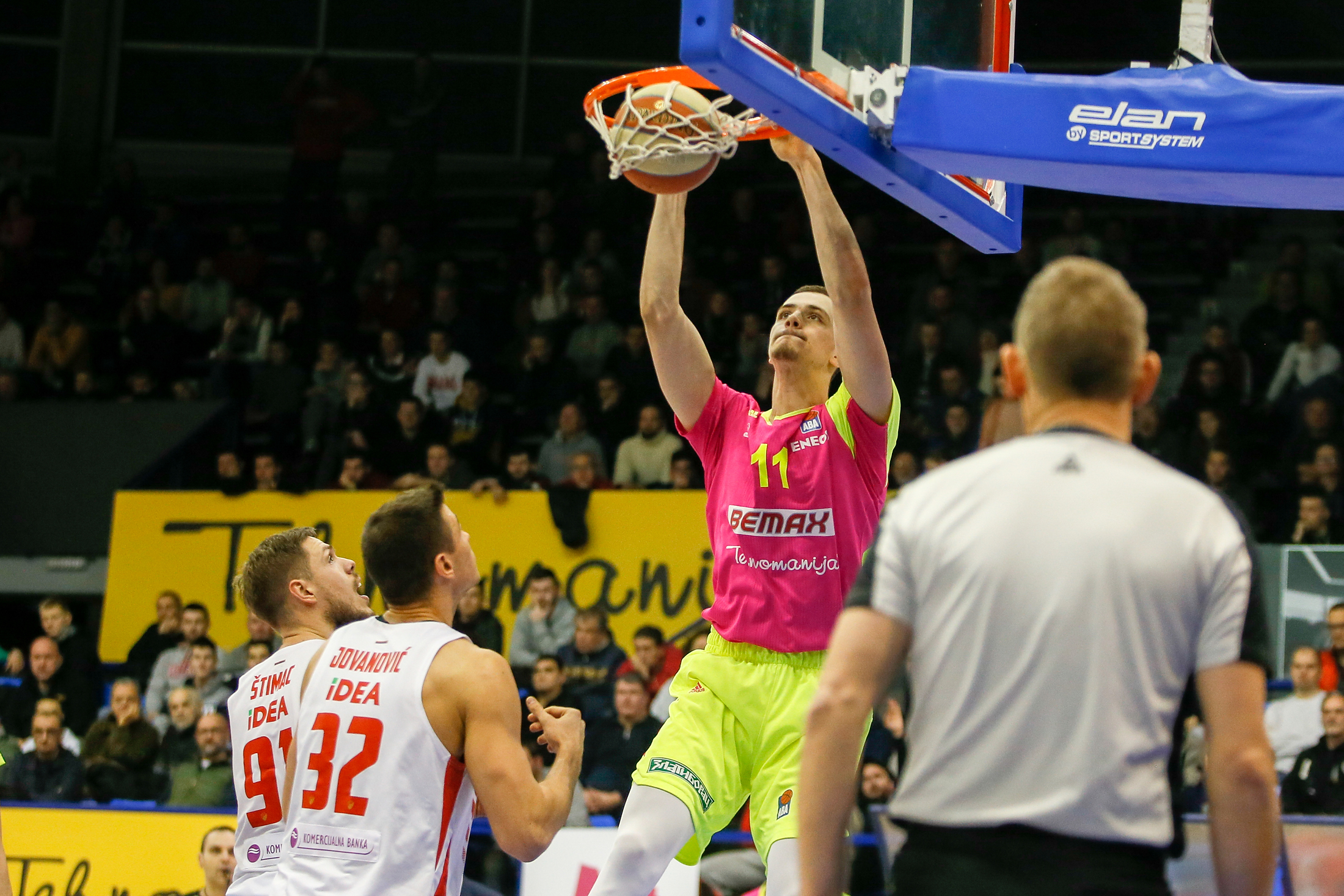 In between-quarter breaks, viewers competed in a half-court shot for TV, a gift from Tehnomanija, but unfortunately they were not precise.
Dejan Milojevic started the match withePerry, Mesicek, Atic, Miskovic and Simonovic. A slightly slower rhythm at the beginning of the game where after 4 minutes, Mega with points of Mesicek lead 10:7. Zvezda makes the series 2:7, but Mega quickly regains the lead through points of Simonovic and Tanaskovic. The finish of the quarter went to the away team and the result after 10 minutes was 18:20.
Crvena zveada led by Dobric's three pointer with 20:24 in the beginning of the second quarter, but after good defense by Asceric, Nenadic in the counter hits layup under the foul. In the next few minutes, Zvezda manages to punish Mega's lost balls in attack and lead with 7 points difference, but Perry with 8 tied points does not allow guests to peel away. Mega has problems defending that the guests use to score from the paint and from the free throw line and maintained the advantage, so Perry with points set a halftime score to 43:49.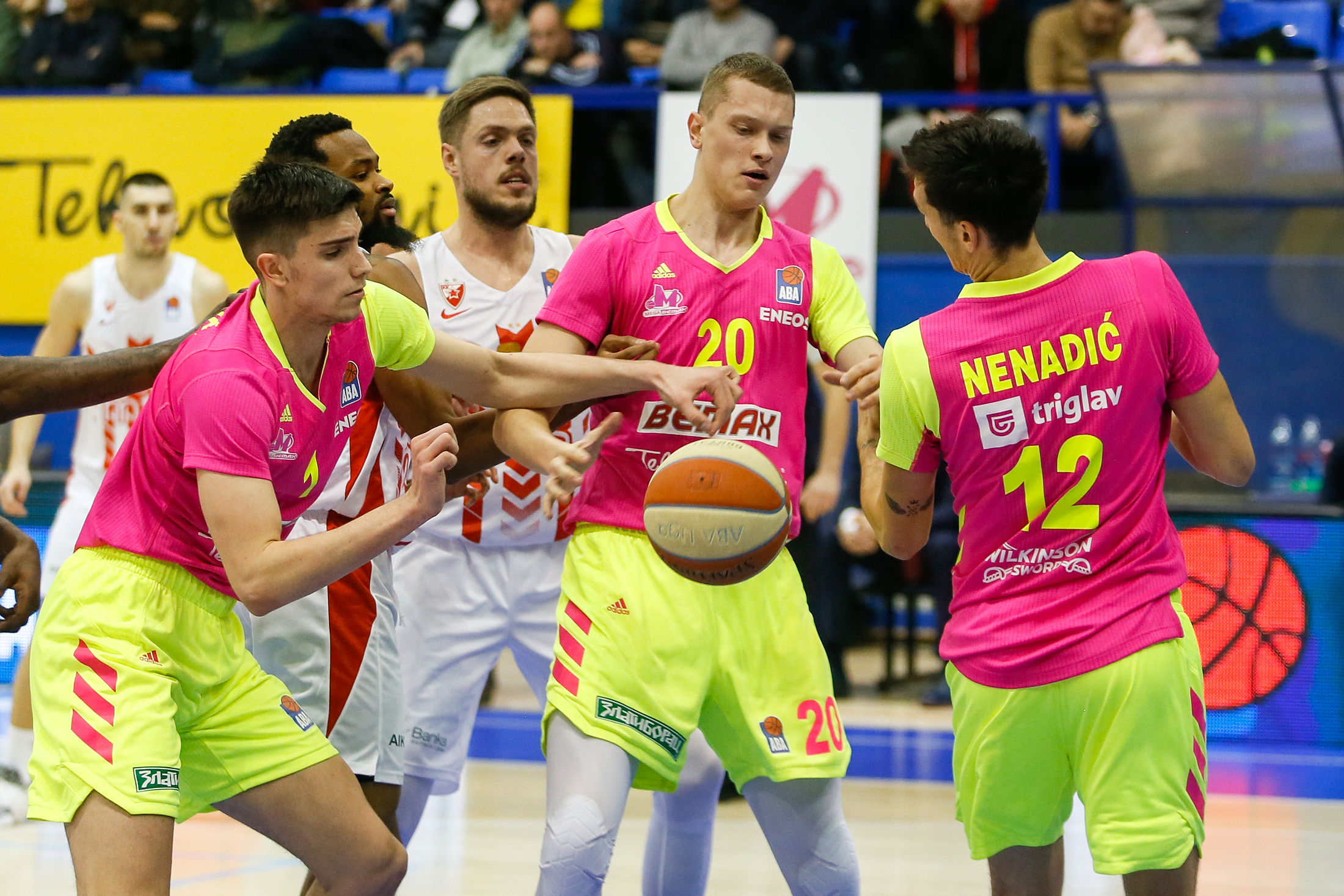 The halftime break gave the guests more advantage, who managed to slip away with a few threes for plus 21, 48:69. Perry broke Zvezda's run with three pointer and layup for plus one. Mega played better in defense, several Crvena zvezda's attacks were stopped, but on several occasions at the expiration of the attack, the guests managed to hit. Mega could not further reduce the difference, so result before last quarter was 62:81.
In the last quarter Mega failed to threaten the victory of Crvena zvezda, who eventually celebrated with 85:103.
Mega Bemax: Miskovic 2 (6 rebounds), Perry 31, Atic 6 (7 assists), Marjanovic, Asceric 4, Simonovic 18 (6 rebounds), Nenadic 8, Cerovina, Macura 2, Tanaskovic 4, Stanic 3, Mesicek 7.
Crvena zvezda mts: Punter 13, Kuzmic 6, Brown 2, Davidovac 5, Lazic 8, Baron 17, Dobric 5, Gist 11, Jenkins 17, Simanic 5, Jovanovic 2, Stimac 12 (8 rebounds).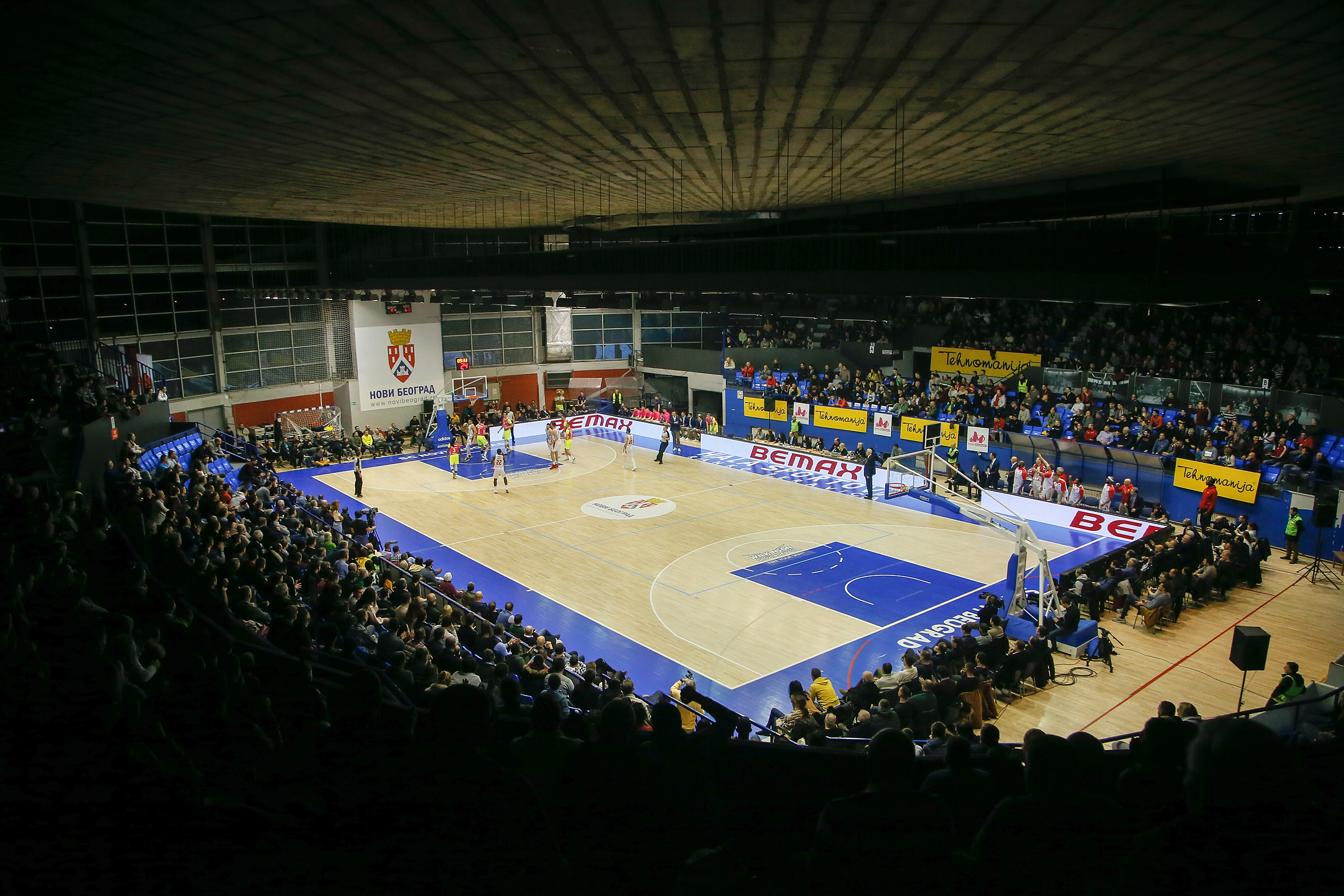 Photo: Mega Bemax/Ivica Veselinov