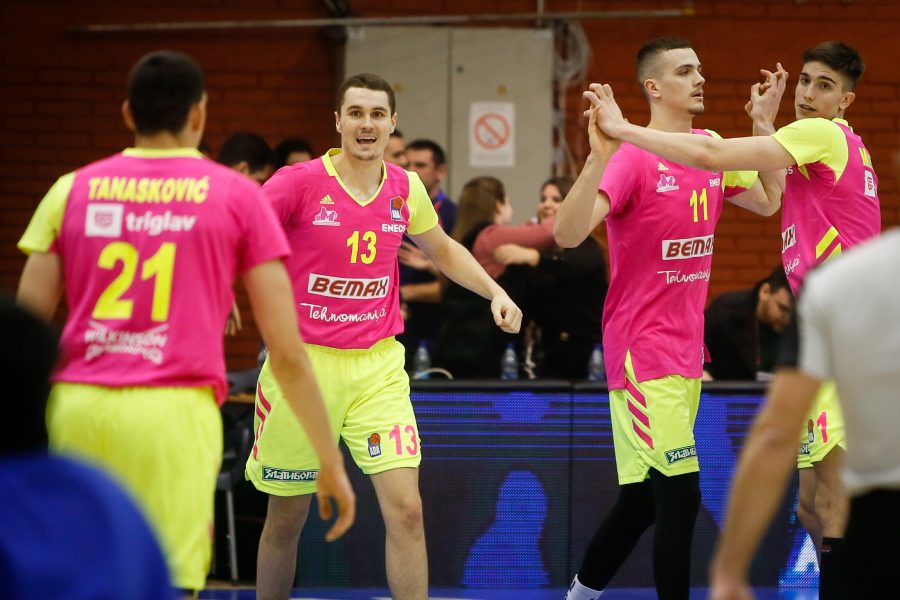 MEGA CELEBRATED AGAINST FMP FOR THE TRIUMPHANT END OF THE 2019
Mega Bemax basketball players have beat FMP with 95:91 (21:15, 18:27, 27:29, 29:20) in an extremely exciting match of the 13th round of the ABA League in front of 1,100 spectators in Hall of sports Ranko Zeravica. Coach Dejan Milojevic's players came to victory in a game full of turnarounds as they maintained concentration in the penalty shootout in the finish and came to an extremely important triumph in the fight for survival.
The most effective in the Mega Bemax ranks were Marko Simonovic with 26 points and 12 rebounds and Kendrick Perry with 18 points. In FMP the best were Aleksa Radanov with 17 points and Stefan Pot with 14 points.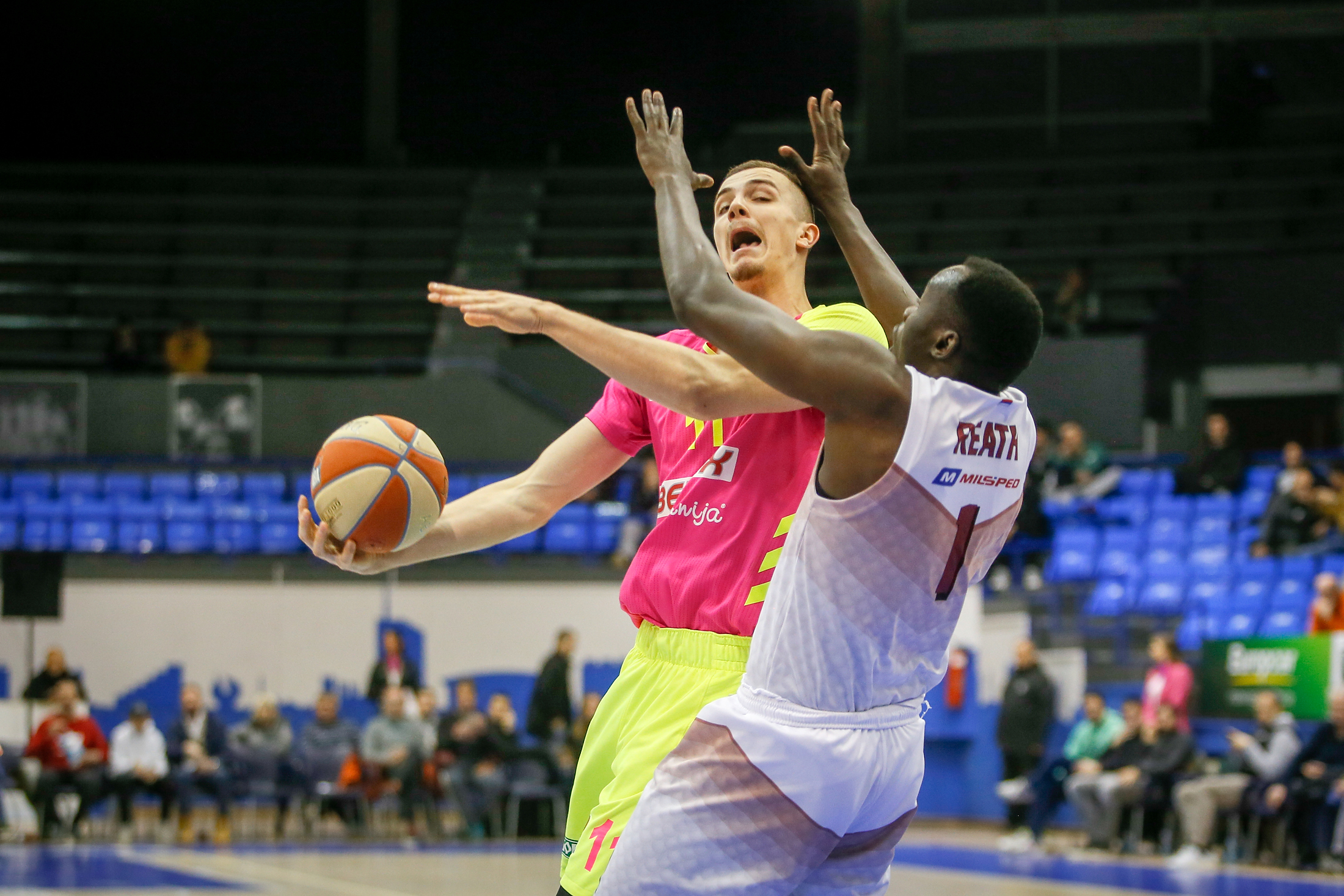 In between-quarter breaks, viewers competed in a half-court shot for TV, a gift from company Tehnomanija, but unfortunately they were not precise.
Dejan Milojevic started the match with five Perry, Mesicek, Atic, Miskovic and Simonovic.
Bad opening match for Mega where the guests tied 8 points.
The first points are scored by Perry from tough position, and then Simonovic ties 7 points for a full hookup of Mega.
Atic perfectly penetrated Reath for lay-up under a foul for 14:14, then Nenadic hits heavy drive for Mega's first lead, 16:15.
Mega continued with great defense and crowned the game with a great three of Nenadic of the board at the last second for 21:15.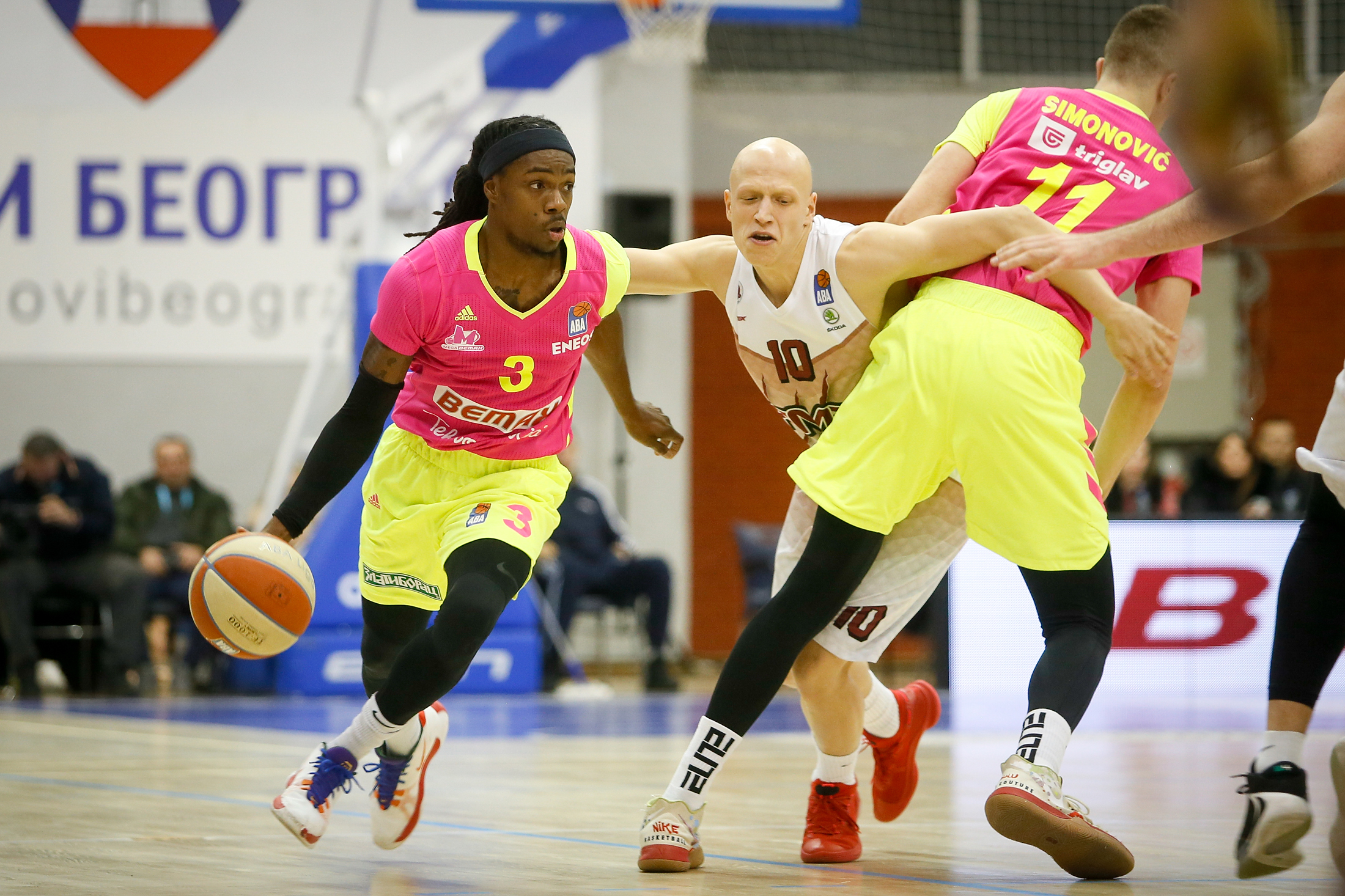 A slightly slower start to the second quarter for Mega that FMP uses and briefly comes into the lead, but then Simonovic dunks after Perry's assist and then Miskovic hits a three. After a period of exchanged points, FMP manages to take advantage of Mega's weaker period in the attack and took the lead with 35:39. Simonovic and Miskovic are well under the basket and bring equalizer at the last minute, but Reath hits the three-pointer for 39:42 after the first 20 minutes of play.
The second half was better started by FMP who with Pecarski's points came to a plus 5, 44:49. Perry and Miskovic didn't let the guests to peel away and Nenadic hits three for a new lead. The triple brings a plus 3 to Mega, but FMP reciprocates. It was played pretty fast on both sides, but FMP manages to punish mistakes in Mega's defenses with the new threes, so the result is 66:71 before the last 10 minutes.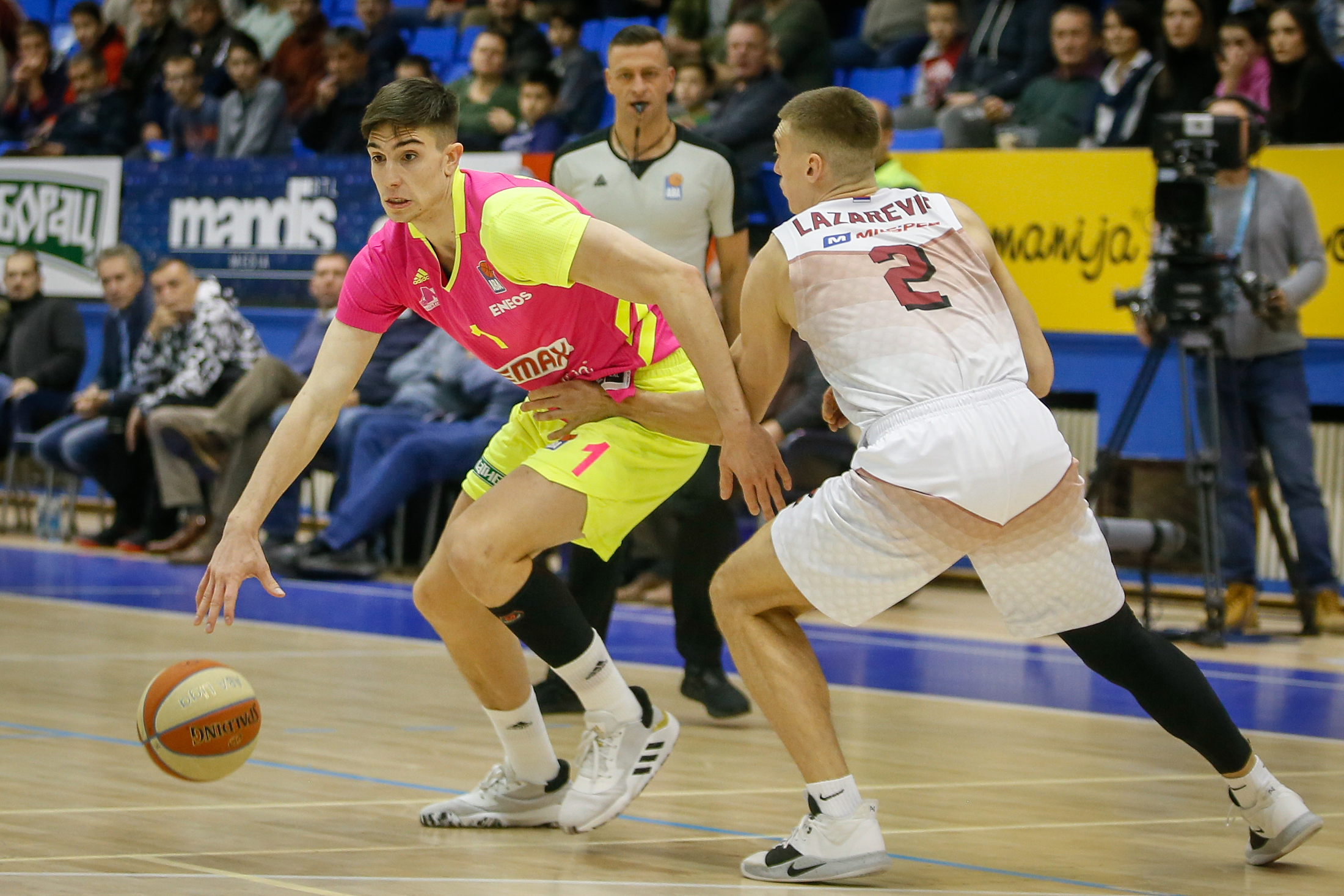 Quickly, Mega reached the equalizer in the final quarter, followed by a minimal lead. Excellent under the FMP basket repeatedly were Simonovic and Tanaskovic and after 2 free throws by Simonovic, Mega came to a plus 2 in the last minute. Mega players defended the attack of FMP, Simonovic grabbed the rebound and after foul hits both free throws for 88:84 with 29 seconds to the end. After an FMP timeout, Jeremic hits three. Simonovic and Mesicek were precise on one side and Ulubay with 4 free throws on the other, so Mega had plus 1 and possession with 6 seconds until the end. Ulubay makes an unsportsmanlike foul on Perry who hits both free throws and after a foul over him, Simonovic hits one free throw for the big Mega's victory 95:91.
Mega Bemax: Miskovic 12 (7 rebounds, 4 steals), Perry 18 (5 assists), Atic 10, Marjanovic, Asceric, Simonovic 26 (12 rebounds, 3 blocks, index 35), Nenadic 10, Cerovina 2, Macura 2, Tanaskovic 3, Stanic, Mesicek 12.
FMP: Reath 12, Lazarevic, Uskokovic, Pecarski 7, Jeremic 5, Pot 14, Djokovic 6, Radanov 17, Radovanovic 2, Tejic 9, Ulubay 13, Djordjevic 6.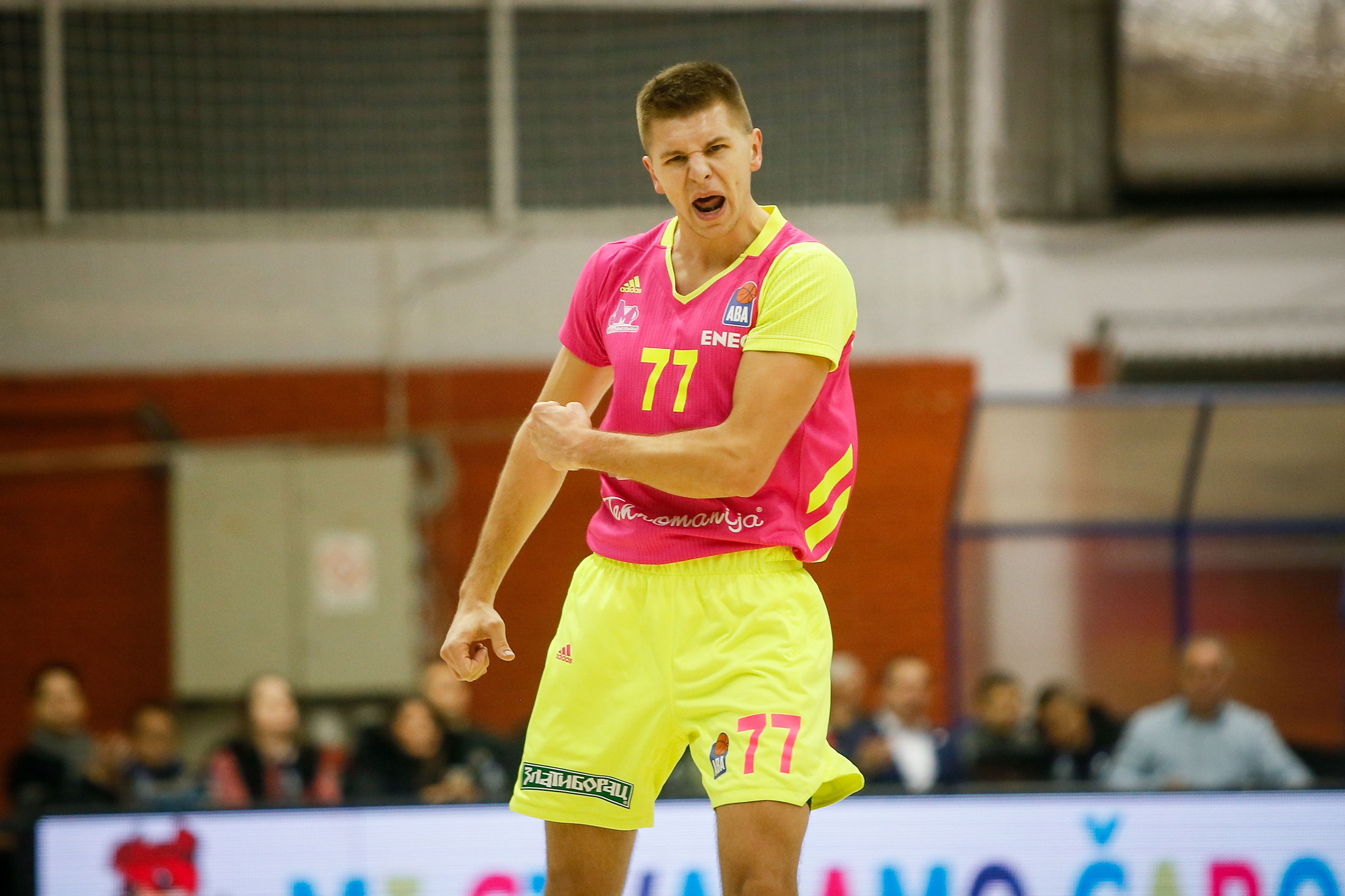 Photo: Mega Bemax/Ivica Veselinov