WEAK FIRST HALF OF MEGA FOR THE LOSS IN BAR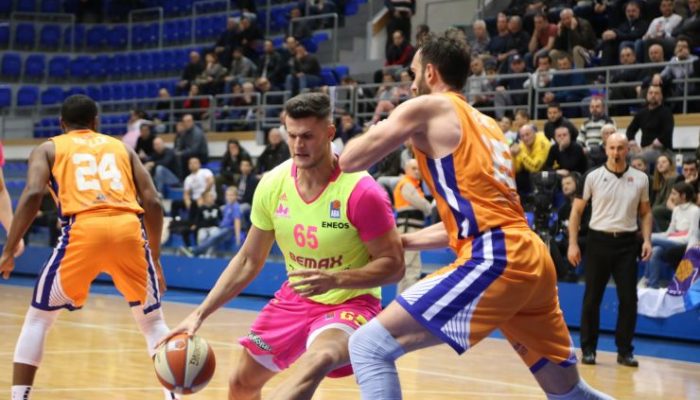 Mega Bemax lost against Mornar with 85:68 (30:15, 24:21, 14:15, 17:17) in the 11th round of the ABA League which was played at Topolica Sports Hall in Bar. Coach Dejan Milojevic's players had a 15-point gap after the first quarter, which ultimately turned out to be crucial as Mega failed to threaten Mornar's win in the match. Coach of Mega could not count on Ognjen Carapic in this duel due to illness.
The most effective in the Mega Bemax ranks were Blaz Mesicek with 19 points and Marko Simonovic with 17 points. In Mornar the best was Damir Markota with 22 points.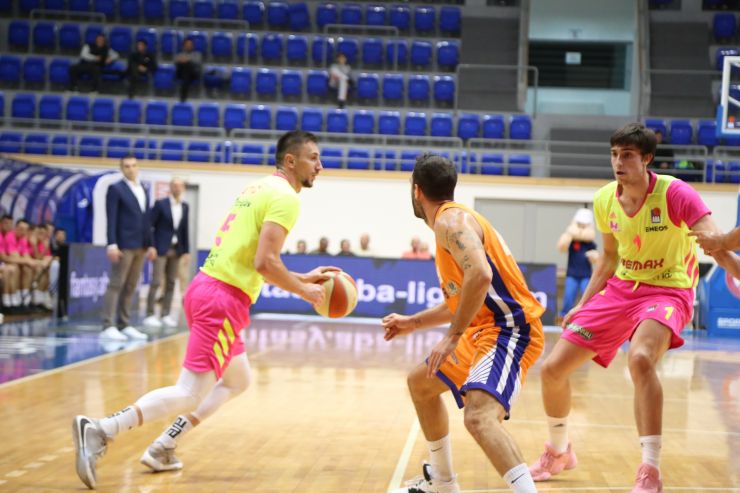 After 11 ABA league rounds, Mega Bemax has score 2-9 while Mornar recorded 6 wins. The next game of Mega Bemax will be played on Saturday, December 21, at 5 pm when they will meet Cedevita Olimpija in Ljubljana.
Dejan Milojevic started the match with five Asceric, Atic, Miskovic, Simonovic and Stanic. Good cooperation between Atic and Stanic at the beginning of the match, but Mega has trouble in offence, while on the other hand, Mornar in the short period tied three threes and after the layup of Needham for 2 plus 1 home team has a double-digit advantage, 18:6. Simonovic hits a three-pointer for Mega, then was precise from the free throw line and from mid-range, but Mornar continued to hit threes, so after 10 minutes of play, Mega was 15 points behind, 30:15.
Most of the second quarter was spent in both teams' mini-series, but Mega was by no means able to narrow the gap below 11 points. Stanic and Mesicek were scoring, but Mornar constantly maintains the advantage and punishes Mega's mistakes in defense. The quarter finish belongs to a home team that with points of Lukovic and Needham has an advantage of 18 points at halftime, 54:36.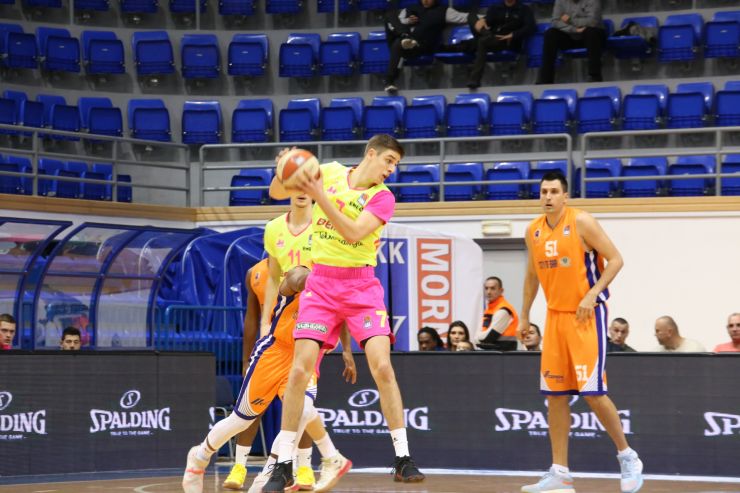 The start of the second half did not significantly change the roles on the field, so Mornar soon passed 20 points of advantage. Mega managed to play good defense at certain intervals, but did not materialize it on the other side of the court. The minus did not drop below 15 points, with the score 68:51 before last 10 minutes of the game.
The most that Mega managed in the last quarter was to drop the minus to 15 on two occasions, but the home team would every time denied the attack to end the game with 85:68.
Mornar: Pullen 12, Needham 8, Sehovic 8, Raley-Ross, Begic 7, Vujosevic, Pavicevic, Waller 9, Markota 22, Vranjes 9, Bjelica 7, Lukovic 3
Mega Bemax: Miskovic 10 (10 rebounds), Atic (10 rebounds, 5 assists), Marjanovic 2, Asceric 7, Miljenovic, Simonovic 17 (7 rebounds), Cerovina, Macura, Tanaskovic, Stanic 13, Mesicek 19.
Photo: Mornar/Media Pro