MILOJEVIC: "WE CANNOT LET MORNAR TO MANY OPEN SHOTS"
Mega Bemax on Saturday, December 14th from 6 pm at Topolica Sports Hall in Bar will play against Mornar within the 11th round of the ABA League. The matches between Mega and Mornar were most often uncertain until the end, while Mornar is currently in a better position than Mega as they have score 5-5 and are currently in 7th place while Mega with 2 wins shares 10th place in the ABA league.
Mega Bemax coach Dejan Milojevic stressed before game in Bar that his team should not allow to many open shots for Mornar
– On Saturday, we play against in offence very potent team of Mornar. They have some great shooters on the team along with an extremely experienced center line. It is clear that as a team we rose, we celebrated in Laktasi, we played excellent against Partizan for 3 quarters. With good energy and aggressive defense, we have to show a greater desire for win from the opponents, to fight for every ball, rebound, not to allow them many open shots because if they start hitting, then much stronger teams than us are in trouble. The matches at the Bar were usually very exciting and difficult, I believe it will be this time. In terms of quality, they are one of the strongest teams in the league, it is up to us to do our best and for what it will be enough in the end, we will see,
said Milojevic.
After 10 ABA league rounds, Mega has score 2-8 while Mornar has 5 wins and 5 losses. Mega lost to Partizan NIS with 77:98 in the last round, while Mornar celebrated in Novo Mesto against Krka with 67:76. Mega and Mornar have so far met 6 times in the ABA league with a 5-1 score for Mega.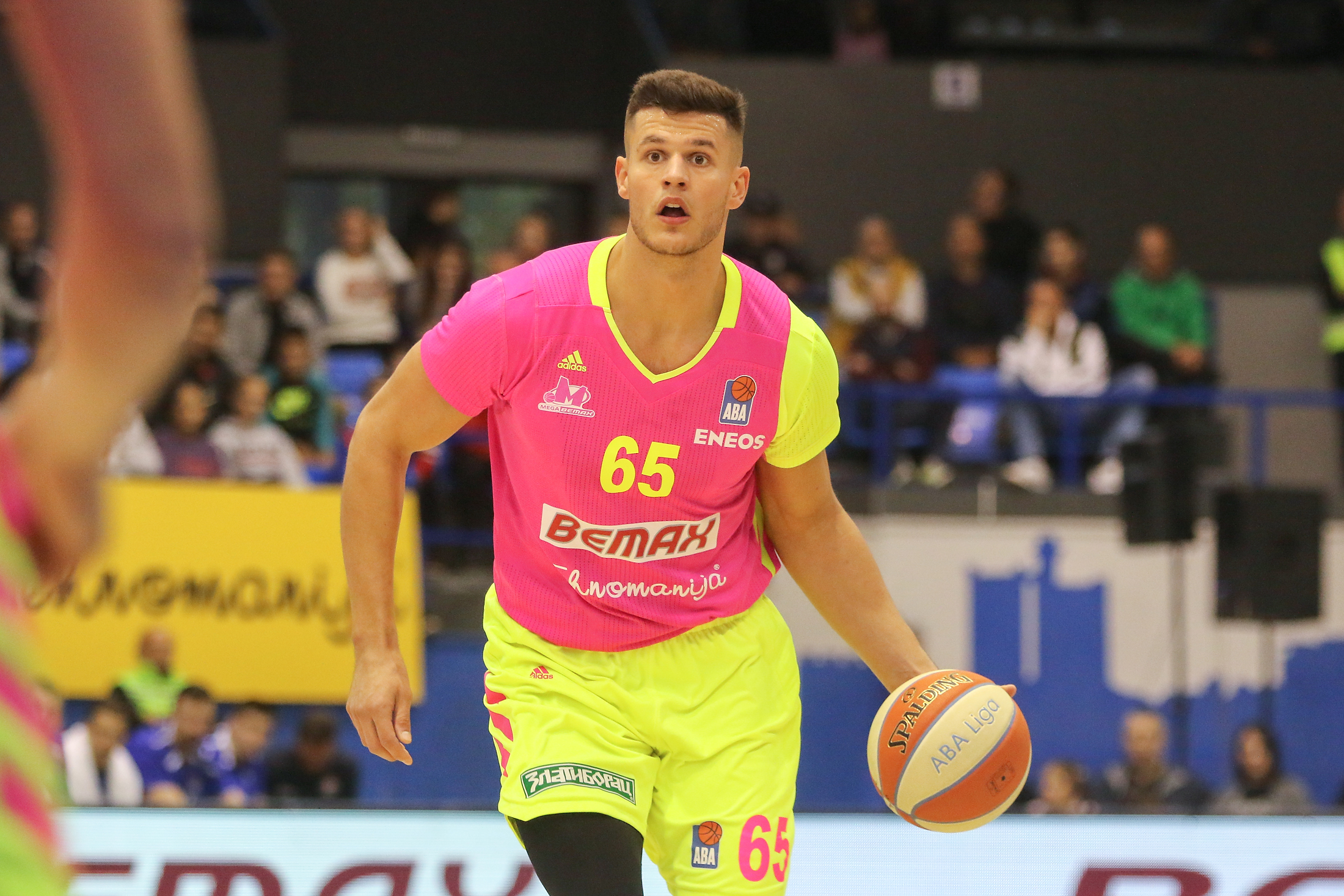 Mega Bemax center Filip Stanic pointed out that only with good and aggressive defense his team can parry Mornar in Bar:
– We play against Mornar, who have a great attacking team with excellent shooters who can punish mistakes in defense. They are a very experienced team and we know that only with good and aggressive defense can we parry them on the field. They are certainly the favorites in this duel, but it is up to us to try to create a surprise that would be extremely important to us as well as for the confidence and results of the team,
said Stanic.
Photo: Mega Bemax/Ivica Veselinov