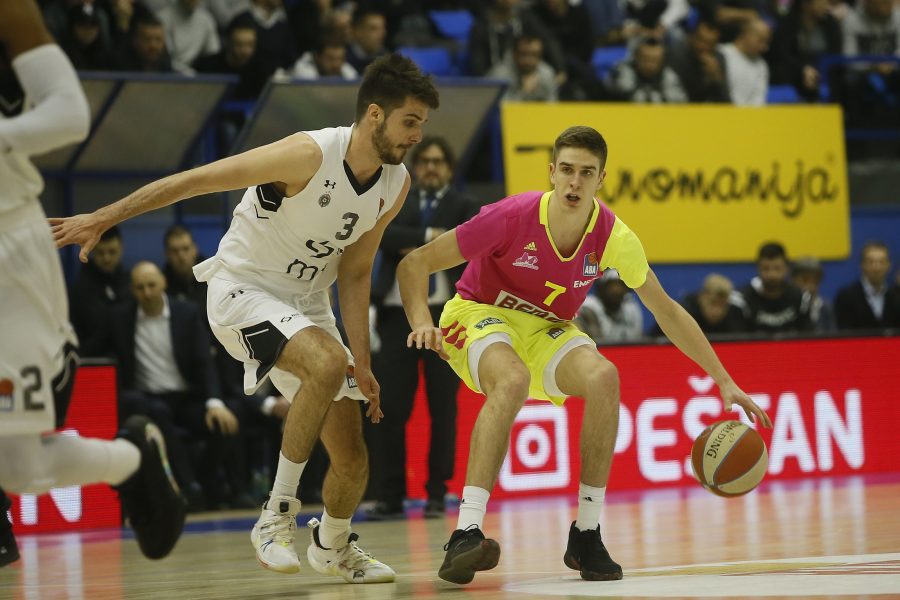 EXCELLENT 30 MINUTES OF MEGA, GREAT PLAY OF PARTIZAN IN THE LAST 10 MINUTES FOR THE WIN OF "BLACK AND WHITES"
Mega Bemax played an excellent 3 quarters against Partizan NIS in a great atmosphere in front of the 2,000 spectators in Hall of Sports Ranko Zeravica, but in the last 10 minutes completely belonged to the "black and whites" who eventually celebrated with 77:98 (27:22, 24:27, 15:17, 11:32) within the 10th round of the ABA League. After 30 minutes of play, Dejan Milojevic's players had a tie but allowed Partizan to resolve the match with 0:12 run and eventually win.
The most effective in the Mega Bemax ranks were Marko Simonovic with 18 points and Luka Asceric with 16. Nemanja Gordic with 22 points and Novica Velickovic with 17 stood out in Partizan.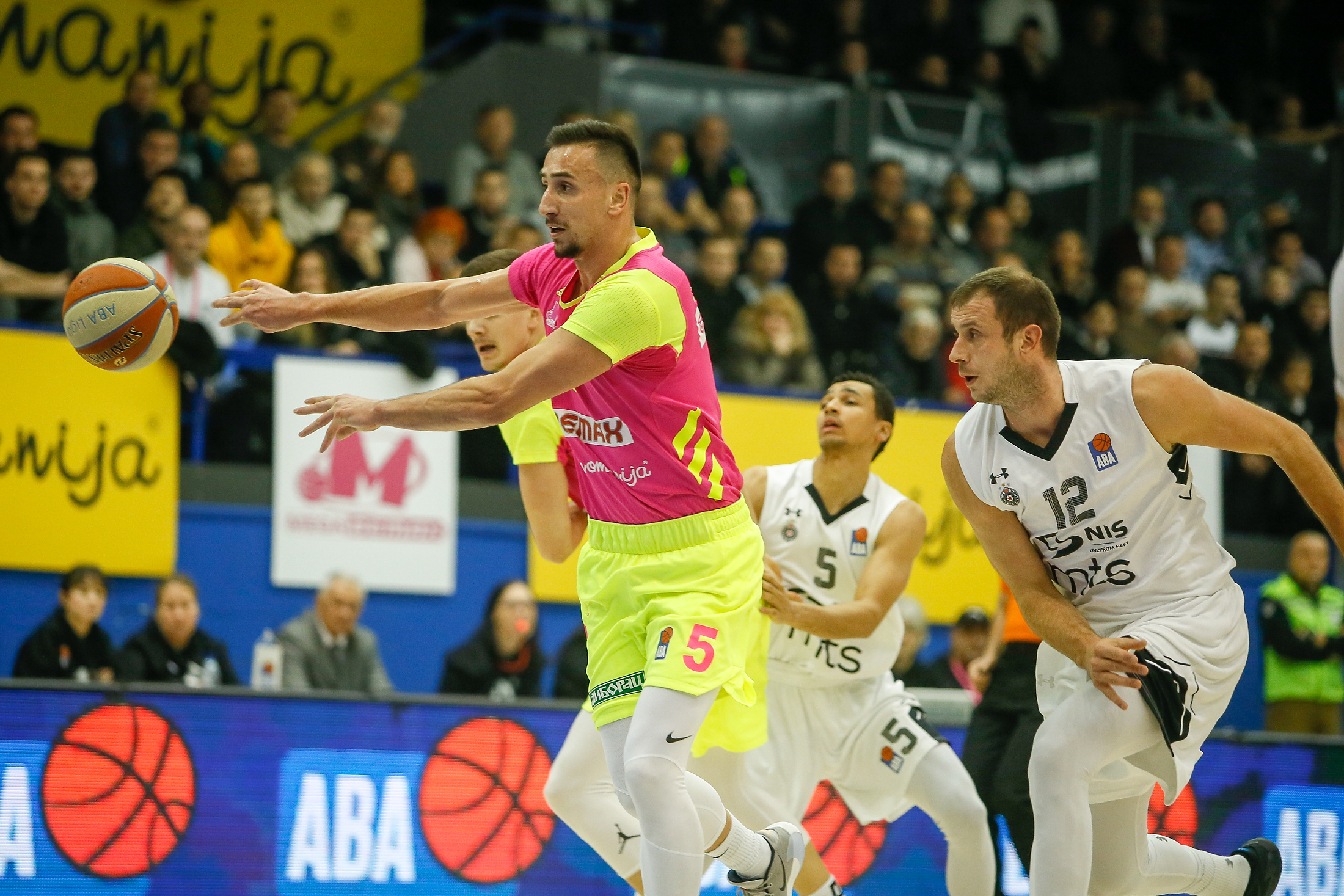 After 10 rounds of the ABA league, Mega Bemax has 2 wins and 8 losses while Partizan has score 7-3. In the next round on Saturday, December 14, Mega will play in Bar against Mornaa
During the breaks between quarters the spectators in the hall had the opportunity to try a shot with half the terrain for TV, and the precise one was young Matej Planojevic who won the TV, a gift of company Tehnomanija.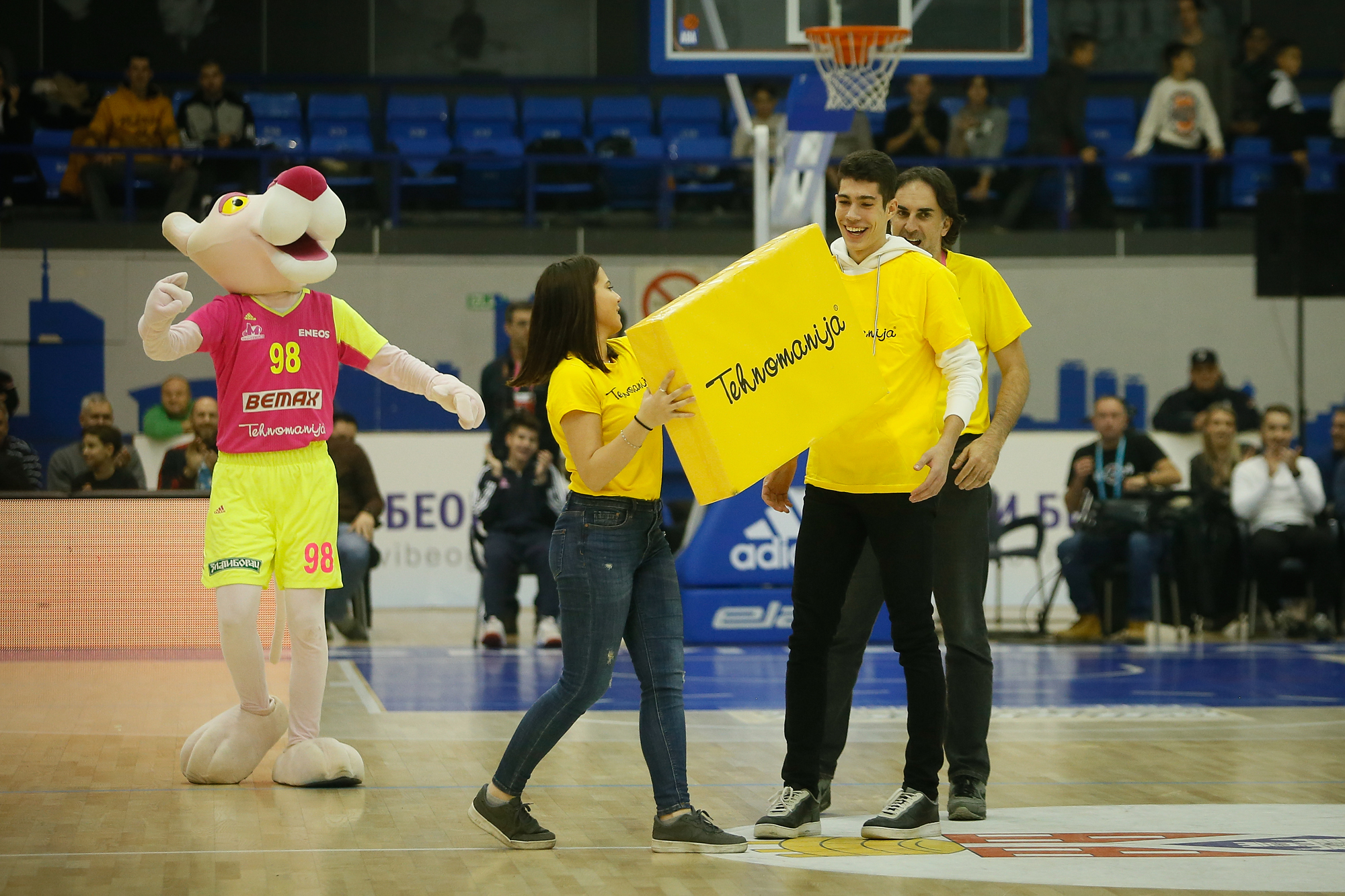 Dejan Milojevic started the match with Asceric, Atic, Miskovic, Tanaskovic and Simonovic. A good start for Mega, who after 10 minutes of the game leads 10:3 with threes from Asceric and Atic. After a new three of Mega and a 15:6 lead, Partizan makes the 0:10 run interrupted by Asceric with a new three. Mesicek and Miskovic got on well under Partizan's basket so the last minute came with a plus 6 for Mega and the result after the first 10 minutes was 27:22 for Mega.
Partizan managed to respond on the same measure to the threes of Atic and Miskovic, but then Stanic hits from the paint, Atic after offensive rebound and Mesicek hit three pointr for the first double-digit lead, 40:30 after 14 minutes. For the next few minutes, Mega was without a solution in the offence where only Tanaskovic hit from the corner for 2, so Partizan came close to just 3 points, 42:39. Asceric hits triple from toughe position and then finds it brilliantly assisted without looking to Simonovic who drives under the foul. Partizan manages to level through Zagorac, but Miskovic breaks through in the final seconds of the half and puts the ball in for 51:49 after 20 minutes of play.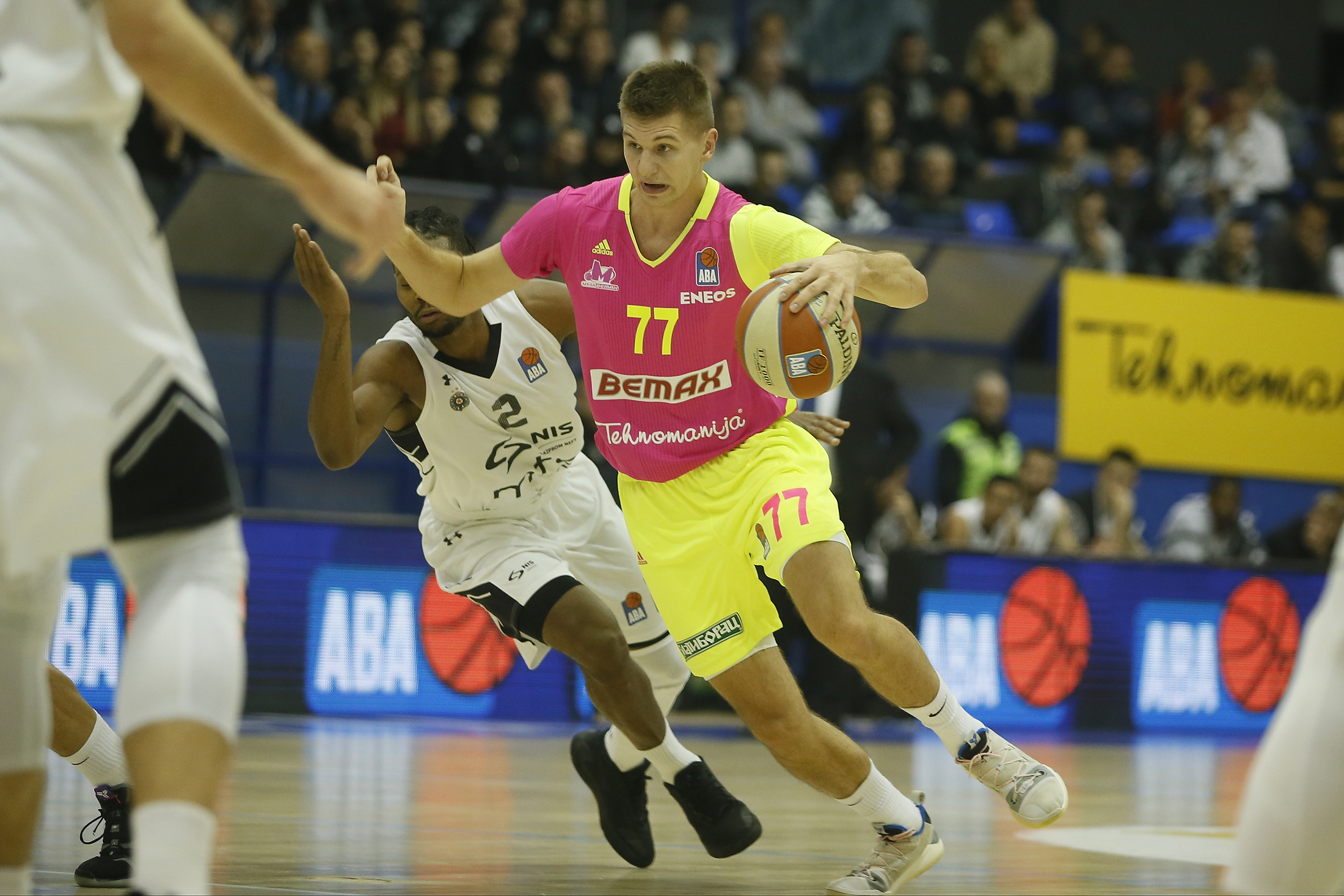 Partizan managed to tie twice, but Mega managed to regain the lead through Tanaskovic and Asceric. With free throws Mega came ti a plus 5, Partizan reciprocates a 0:6 run for the first lead since the opening minutes of the game. Mesicek hits a three-pointer for lead of Mega and with Redding's points score was 66:66 before the last 10 minutes.
The last quarter started with Partizan 0:12 run when the match was resolved, Asceric tried with three to start Mega, but the offence stopped completely. Partizan's advantage grew minute by minute, so that the "black and whites" eventually came to a convincing victory, 77:98.
Mega Bemax: Miskovic 7, Atic 11 (7 assists), Marjanovic, Asceric 16 (6 assists), Carapic, Miljenovic, Simonovic 18 (7 rebounds), Cerovina, Macura 2, Tanaskovic 9, Stanic 5, Mesicek 9.
Partizan NIS: Walden 7, Zagorac 13 (10 rebounds), Piage 4, Gordic 22, Jaramaz, Miletic, Velickovic 17, Bircevic 3, Redding 11, Jankovic 2, Thomas 16 (8 rebounds), Mosley 3.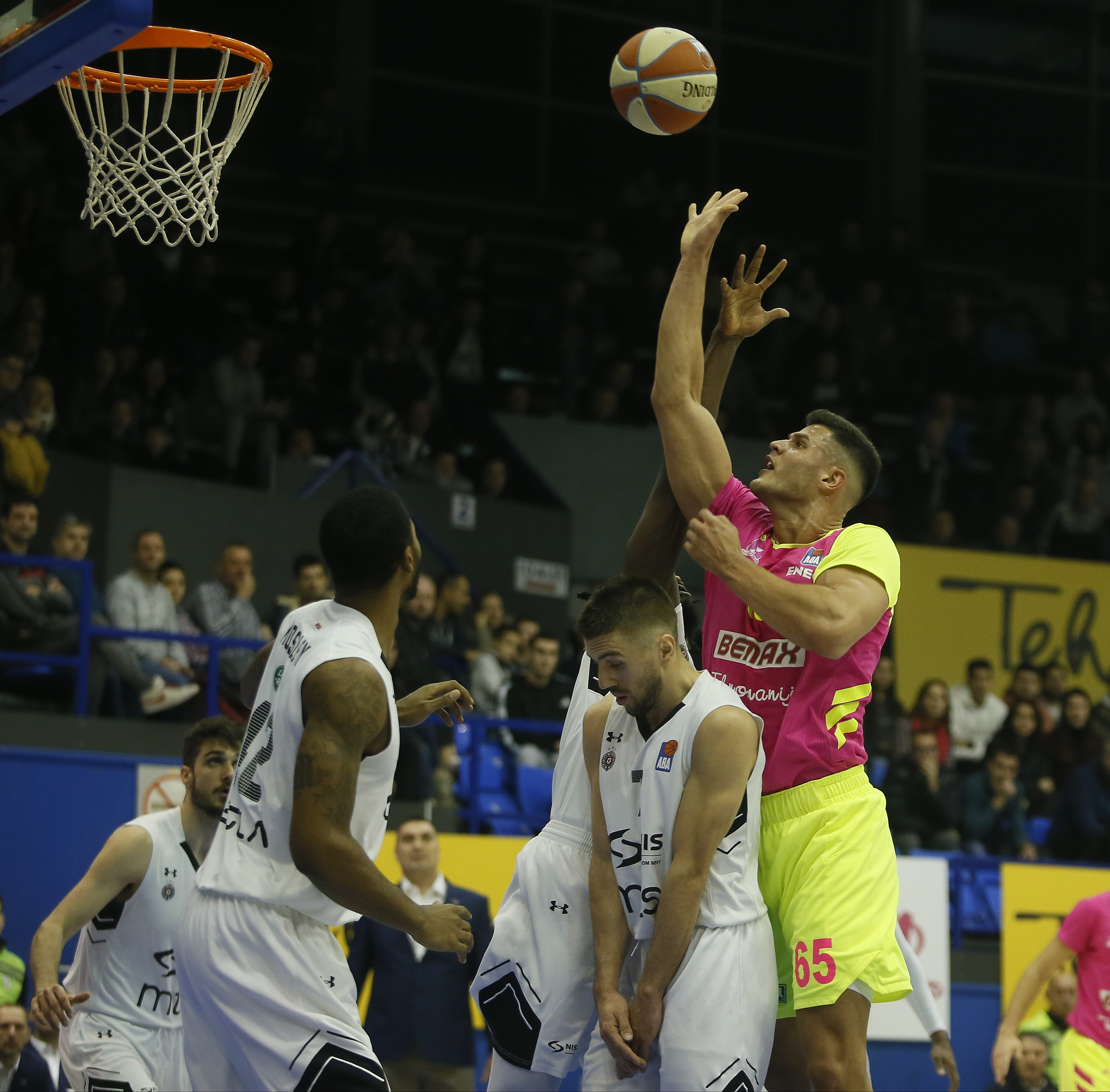 Photo: Mega Bemax/Ivica Veselinov