U19 MEGA BEMAX BEAT IGOKEA FOR THE PERFECT 5-0
In the last game of the Junior ABA League Semifinal tournament played at Mega Factory Hall, Mega Bemax's juniors defeated Igokea with 72:68 (23:14, 18:22, 14:11, 17:21). Although this match did not have a result impact for both teams, coach Dragoljub Avramovic's selections were concentrated when it was needed and recorded a 5th win in the tournament.
The most effective in the Mega's ranks were Marko Andric with 19 points and Petar Kovacevic and Luka Paunovic with 13 points each, while Vuk Boskovic with 14 points was the best in Igokea.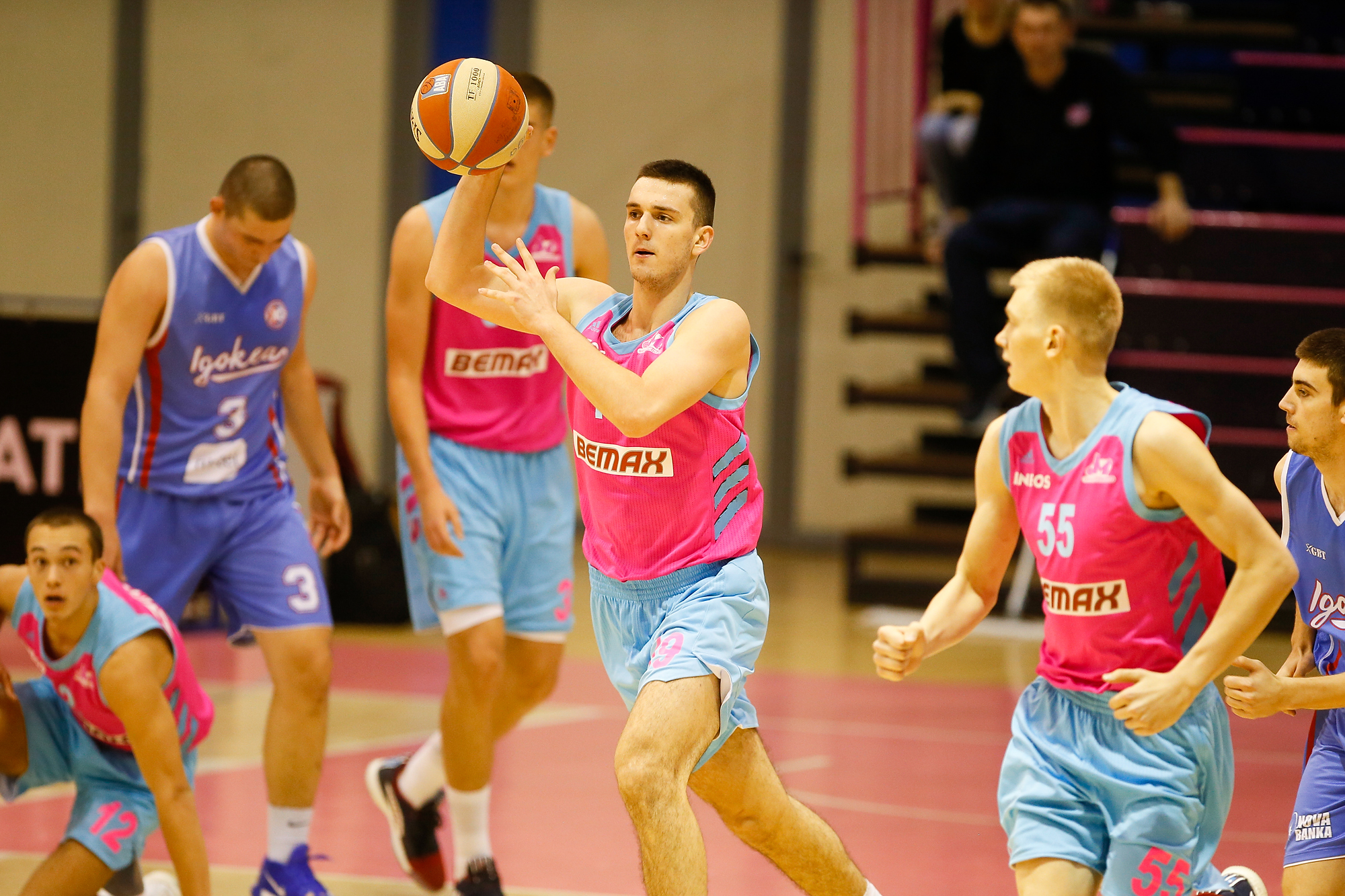 Mega Bemax juniors went 5-0 with this win and advanced from the first place to the Junior ABA League Final Four.
Mega Bemax: Paunovic 13, Milosevic 3, Djurisic 9, Vucurovic, Andric 19, Kovacevic 13, Krtinic 6, Musikic 8, Kobzystyi, Pavicevic 1.
Igokea: Pavlovic 9, Curovic, V. Boskovic 14, Bojanic 7, Kondic 9, S. Boskovic 6, Dragicevic 2, Simanic 1, Cvijanovic, Petrovic, Jesic 9, Topolovic 11.
Photo: Mega Bemax/Ivica Veselinov