REPORT FROM THE THIRD DAY OF SEMIFINAL TOURNAMENT OF JUNIOR ABA LEAGUE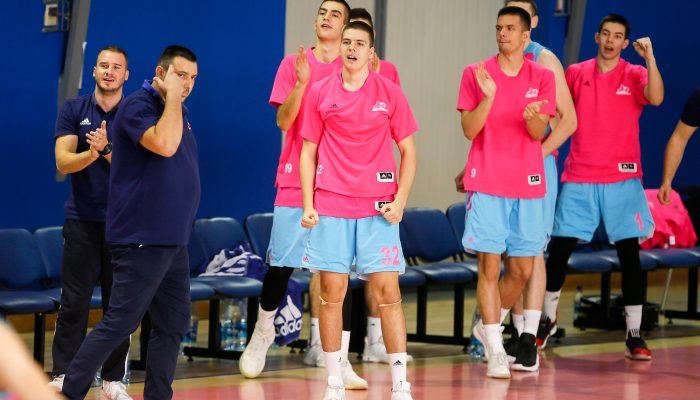 On Day 3 of semifinal tournament of the Junior ABA League which is held at hall Mega Factory, was played four matches and the first team to secure the placement at Final Four of Junior ABA League was Mega Bemax, who secured first place in the group with wins against Buducnost and Cibona.
Results Saturday November 30:
Mega Bemax – Buducnost VOLI 96:86
Igokea – Partizan NIS 109:77
Krka – The Future LOVES 82:87
Cibona – Mega Bemax 92:105
Standings after Day 3 of the semifinal tournament:

All photographs from the Tournament can be found on Facebook page of KK Mega Bemax.
On Sunday will be played last 3 matches on the Tournament and all of them will have live broadcast on Youtube channel of ABA league.
Schedule for Sunday 1st December:
10:30: Partizan NIS – Krka
12:45: Buducnost VOLI – Cibona
15:00: Mega Bemax – Igokea
At the start of the third day of U19 ABA Semifinal Tournament, which is being held at the Mega Factory Hall in Belgrade, Mega Bemax's juniors beat Buducnost VOLI with 96:86 (30:23, 22:27, 26:16, 18:20). Coach Dragoljub Avramovic's had lead throughout the match, Buducnost returned on several occasions, but Mega's juniors were concentrated when needed most and recorded a new win.
The best in Mega Bemax's ranks was Aleksandar Langovic with 37 points and 12 rebounds. In Buducnost Fedor Zugic scored 39 points.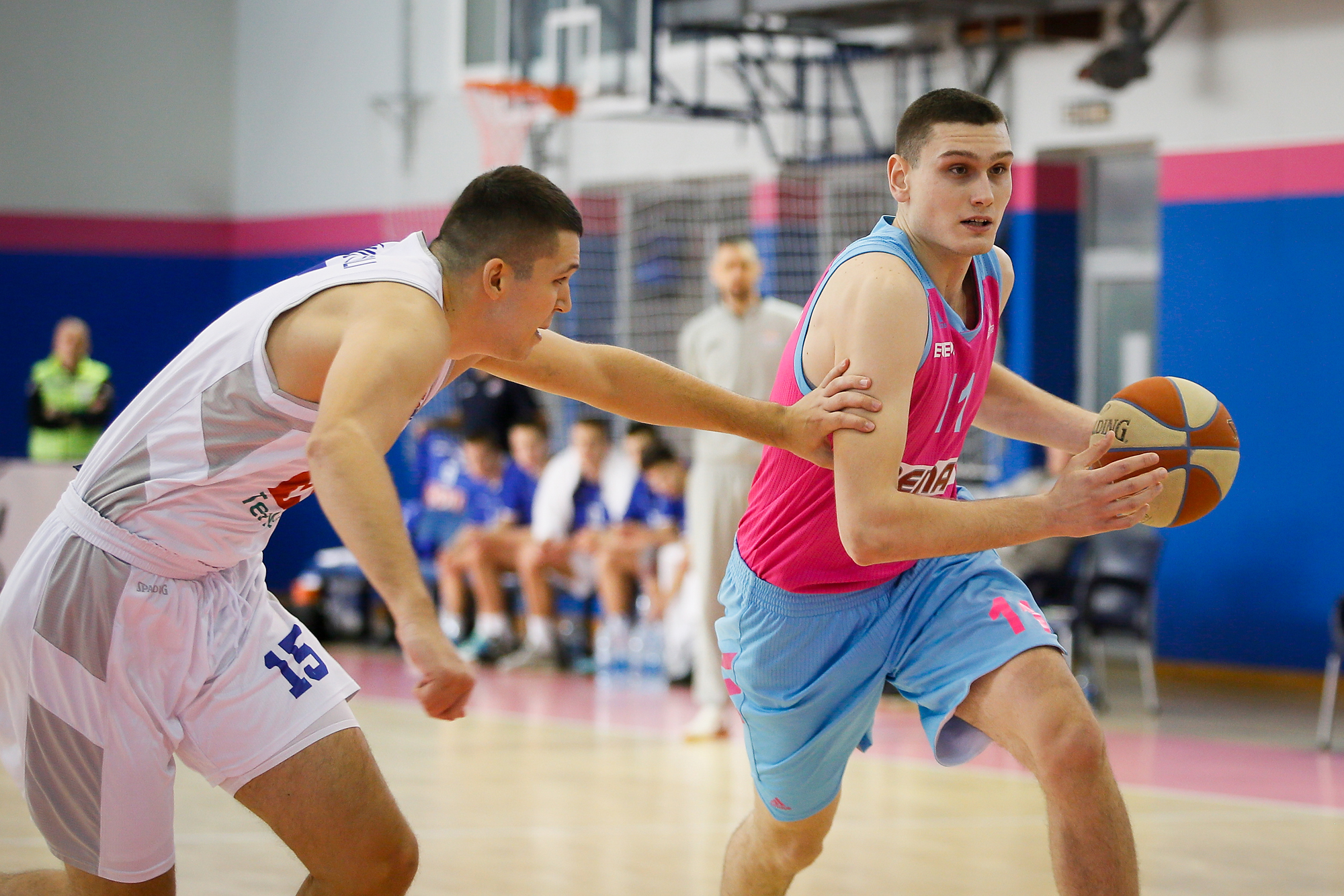 This was U19 Mega's third win in just as many games as they came one step to advancing to Final Four of junior ABA League.
Mega Bemax: Paunovic 11, Milosevic, Djurisic 15 (9 assists), Agoc, Langovic 37 (12 rebounds, index 47), Andric 12, Brekic 5, Kovacevic 8 (10 rebounds), Krtinic, Musikic 8, Pavicevic.
Buducnost VOLI: Zugic 39, Pajovic 10, Ivanovic, Radunovic, Radetic, Vujisic 21, Karadzic 4, Jovanovic, Rakocevic 4, Marinovic, Mehic 4, Kojicic 4.
In the second game played on Saturday, Igokea and Partizan NIS met and the Igokea juniors celebrated with 109:77 (21:16, 31:18, 23:26, 34:17). The most effective in Igokea's juniors were Djordje Topolovic with 22 points and Kosta Kondic with 19. In the ranks of Partizan, the best was Stefan Todorovic with 23 points.
Igokea: Pavlovic 15, Dragicevic 4, V. Boskovic 18, Bojanic 6, Curovic 6, Kondic 19, S. Boskovic, Cvijanovic, Petrovic, Jesic 11, Topolovic 22, Simanic 8.
Partizan NIS: Tarlac 16, Popovic, Radovanovic 7, Todorovic 23, Skoko 9, Zivojinovic 6, Petrovic 5, Dangubic 7, M. Kovacevic, Trifkovic, Galic, L. Kovacevic 4.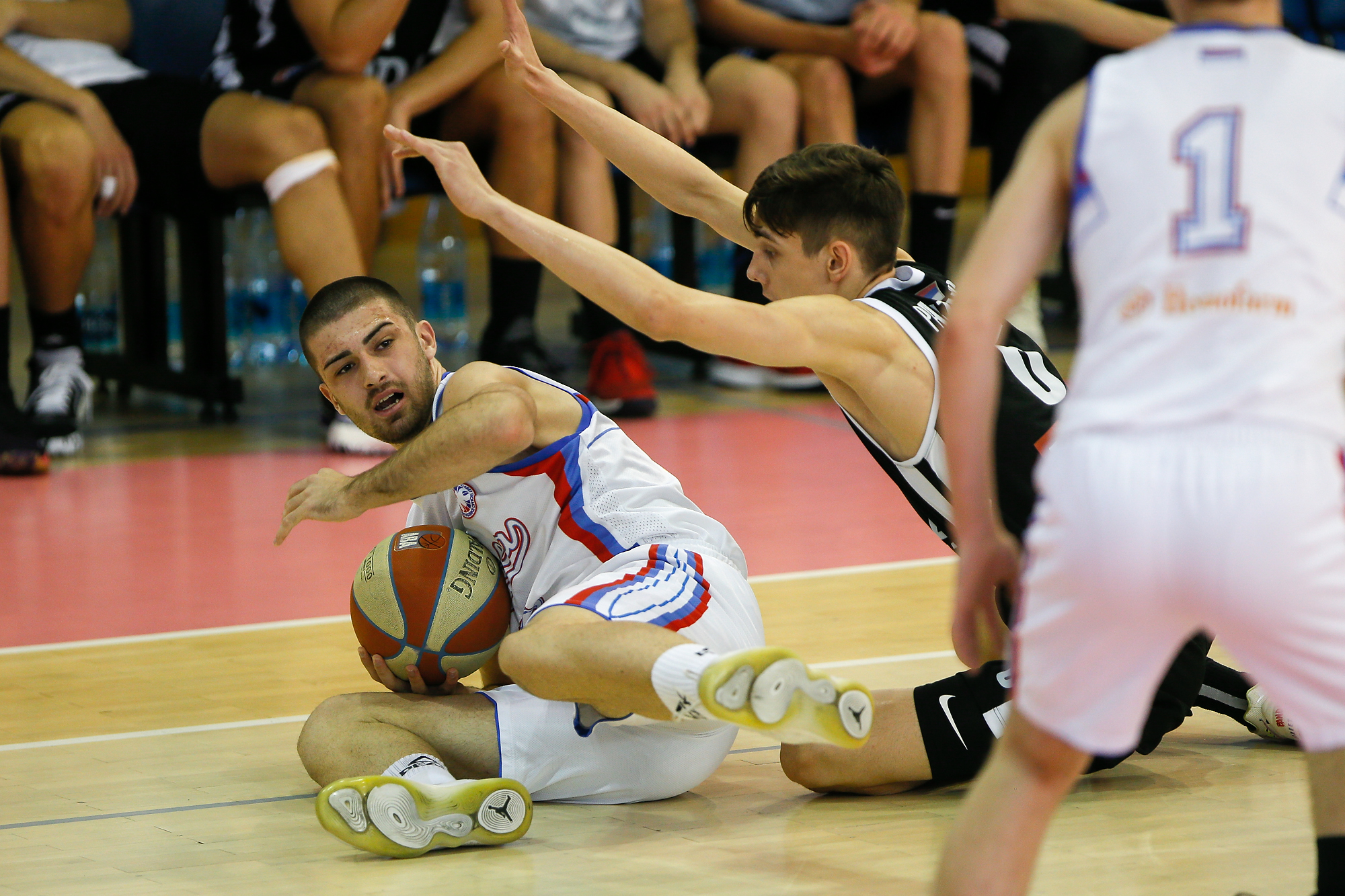 In the third game, Buducnost VOLI defeated Krka with 82:87 (20:33, 17:20, 21:14, 24:20). Among the winners the best were Fedor Zugic and Viktor Vujisic with 22 points each, while Luka Medved with 26 points stood out in Krka.
Krka: Hvalec 5, Pusavec, Klobucar 2, Kroselj 4, Matkovic, Molan 5, Medved 26, Aringer 4, Muratovic 19, Hocevar 2, Drenik 1, Mori 14.
Buducnost VOLI: Zugic 22, Pajovic 20, Ivanovic 15, Radunovic, Radetic, Vujisic 22, Karadzic 1, Jovanovic, Rakocevic, Marinovic, Mehic 5, Kojicic 2.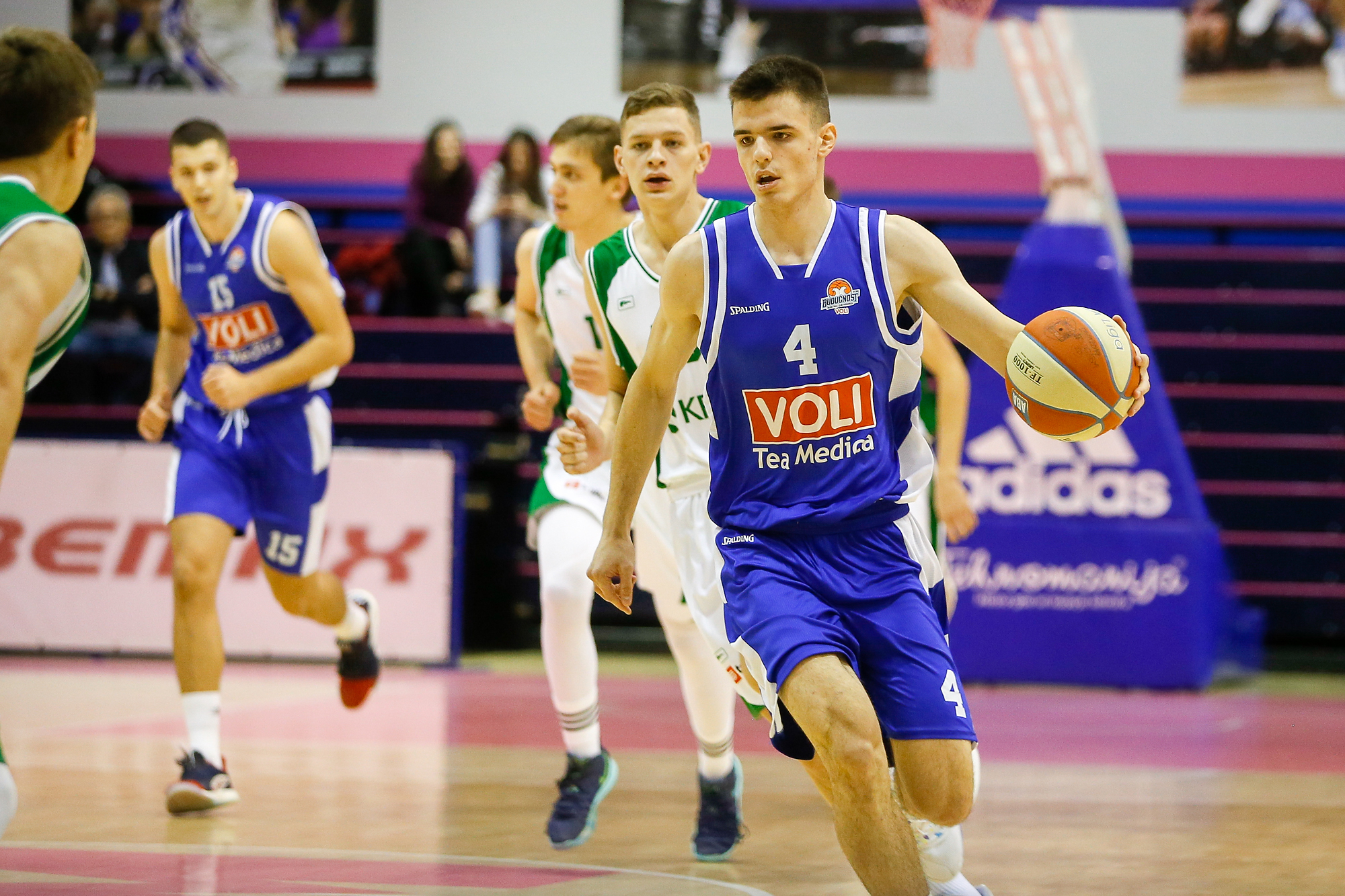 In the last game played on Saturday, the juniors of Mega Bemax defeated Cibona with 92:105 (29:25, 22:29, 25:26, 16:25) thus securing a placement to the Final Four of junior ABA League. Coach Dragoljub Avramovic's players came to a fourth straight win in as many games as they had the lead throughout the match so that Paunovic with two threes put point on Mega's win.
The most efficient in the Mega's ranks were Nikola Milosevic with 18 and Marko Andric with 17 points, while in Cibona, Hrvoje Majcunic with 23 points was the most efficient.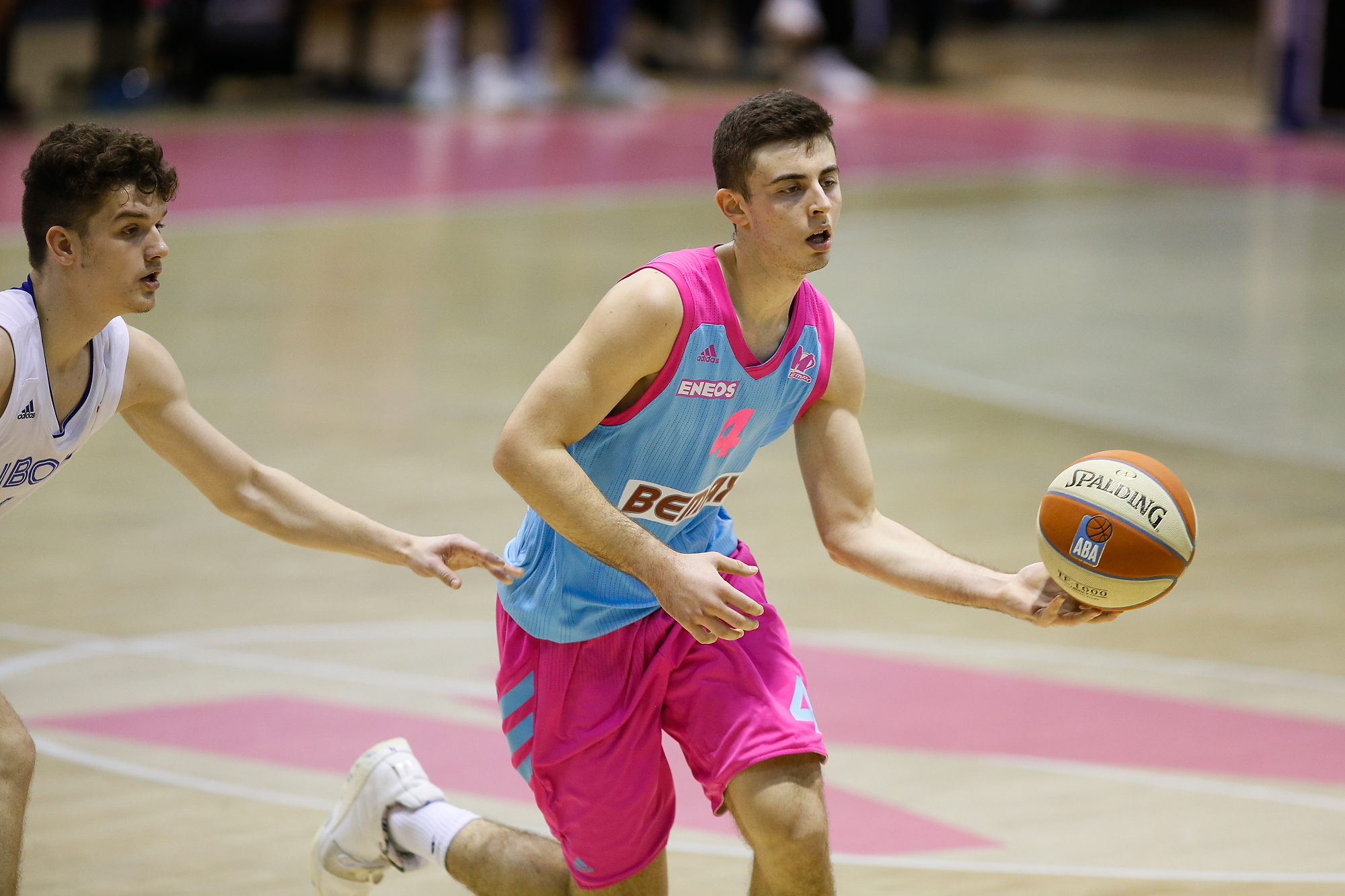 Cibona: Paponja 5, Vujovic, Vucic 8, Rasic 9, Mirkovic, Kalajzic 3, Majcunic 23, Porobic 22, Buljevic 16, Belas 6, Hajdinovic.
Mega Bemax: Paunovic 15, Milosevic 18, Djurisic 11, Agoc, Langovic 12, Andric 17 (7 assists), Brekic 15, Kovacevic 10 (11 rebounds), Krtinic, Musikic 7, Pavicevic.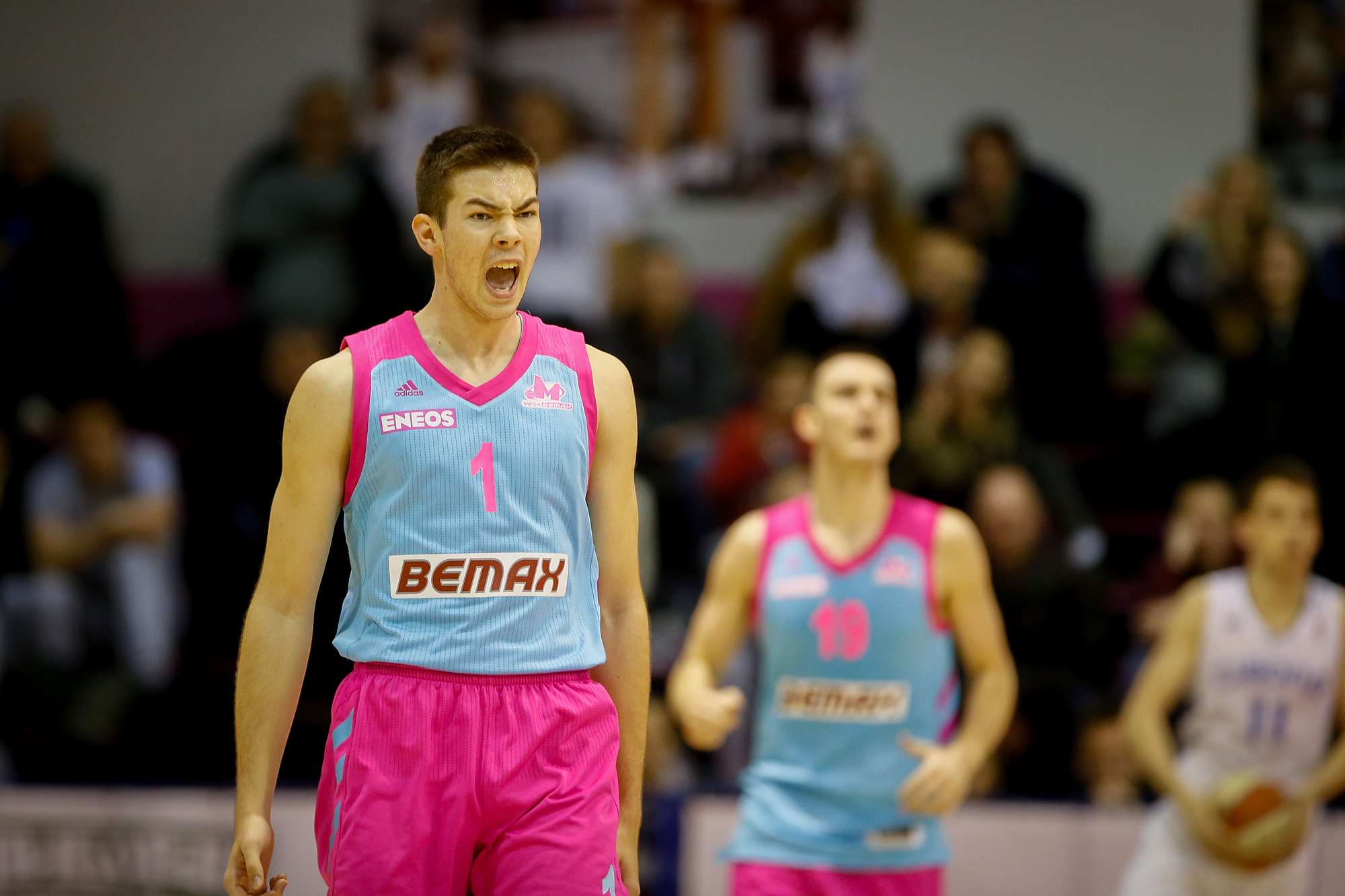 Photo: ABA liga/Ivica Veselinov