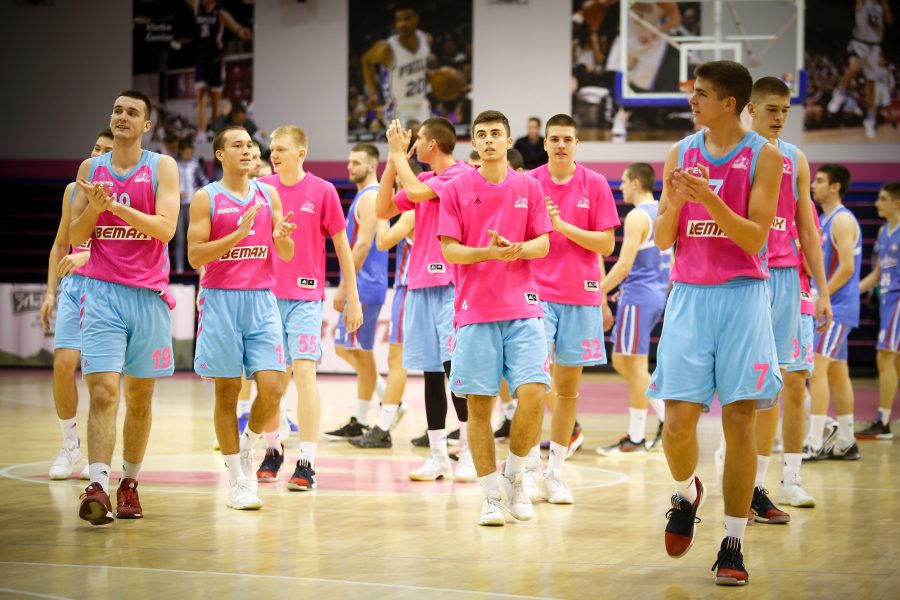 REPORT FROM THE FOURTH DAY OF SEMIFINAL TOURNAMET OF JUNIOR ABA LEAGUE
On the fourth and final day of the ABA Junior Semifinal Tournament which was held in the Mega Factory Hall, three matches were played, with Igokea, Buducnost VOLI and Cibona fighting for the remaining spot on the Final Four, and the winner was Cibona that celebrated with 87:106 against Buducnost VOLI.
Results Sunday December 1:
Partizan NIS – Krka 98:81
Buducnost VOLI – Cibona 87:106
Mega Bemax – Igokea 72:68
Final standings of the semifinal tournament:

All photographs from the Tournament can be found Facebook page of KK Mega Bemax.
In the last game of the Junior ABA League Semifinals which was played at Mega Factory Hall, Mega Bemax's juniors defeated Igokea with 72:68 (23:14, 18:22, 14:11, 17:21). Although this match did not have a result significance for both teams, coach Dragoljub Avramovic's players were concentrated when it was needed and recorded a 5th win in the tournament.
The most efficient in the Mega's ranks were Marko Andric with 19 points and Petar Kovacevic and Luka Paunovic with 13 points each, while in Igokea Vuk Boskovic stood out with 14 points.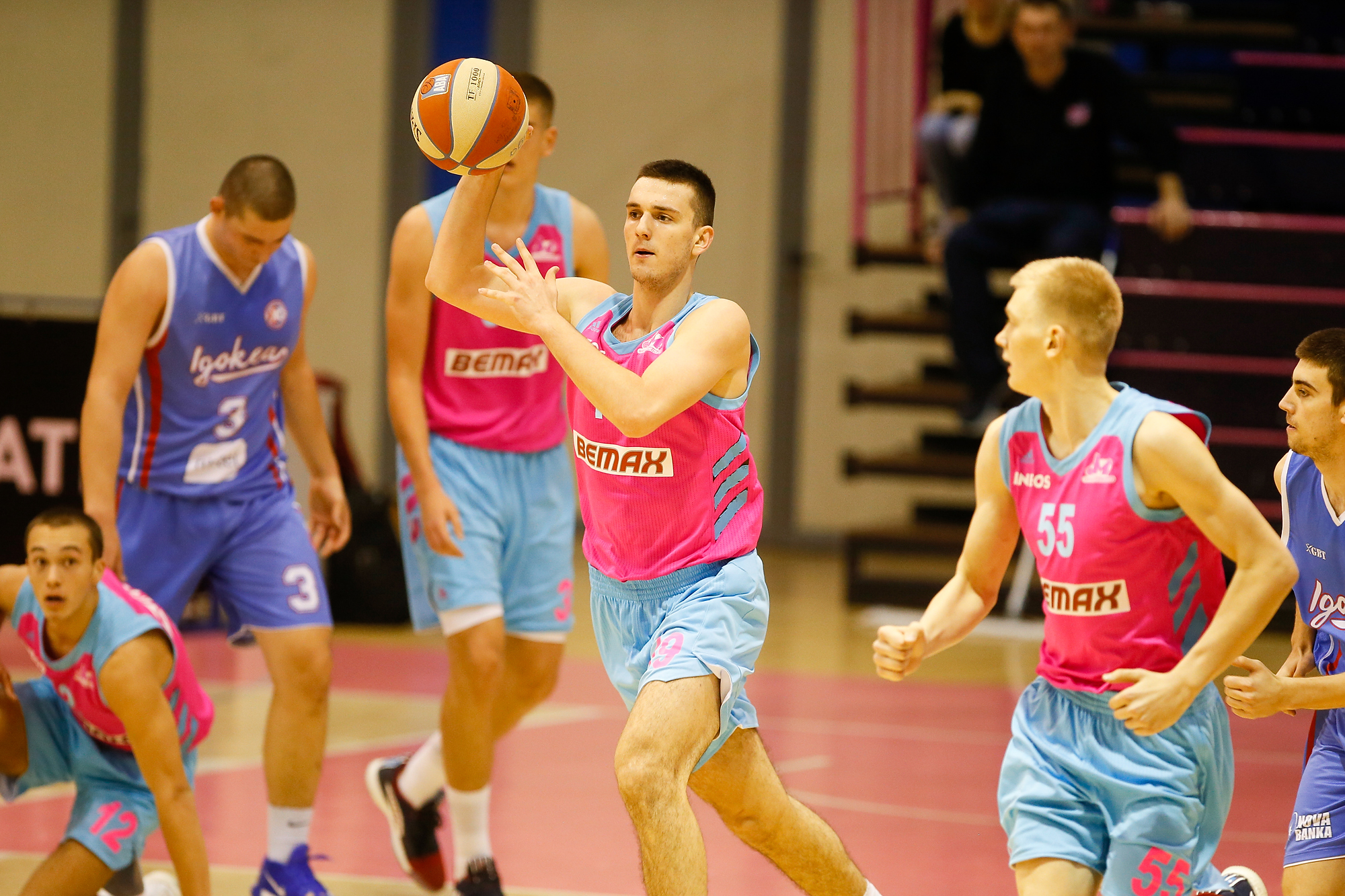 Mega Bemax juniors went 5-0 with this win and advanced from the first position to the U19 ABA League Final Four.
Mega Bemax: Paunovic 13, Milosevic 3, Djurisic 9, Vucurovic, Andric 19, Kovacevic 13, Krtinic 6, Musikic 8, Kobzystyi, Pavicevic 1.
Igokea: Pavlovic 9, Curovic, V. Boskovic 14, Bojanic 7, Kondic 9, S. Boskovic 6, Dragicevic 2, Simanic 1, Cvijanovic, Petrovic, Jesic 9, Topolovic 11.
In the duel that was decisive for the fight for the second place, played Buducnost VOLI and CIbona and the team Cibona won with 87:106 (23:33, 20:28, 22:26, 22:19). In Cibona, Luksa Buljevic with 31 points was the best, while in Buducnost Fedor Zugic stood out with 30 points.
The future LOVES: Zugic 30, Pajovic 19, Ivanovic 5, Radunovic 2, Radetic 2, Vujisic 15, Karadzic 2, Jovanovic, Rakocevic 2, Marinovic, Mehic 8, Kojicic 2.
Cibona: Paponja 8, Vujovic, Vucic, Rasic 13, Mirkovic, Kalajzic 9, Majcunic 25, Porobic 20, Buljevic 31, Belas, Hajdinovic.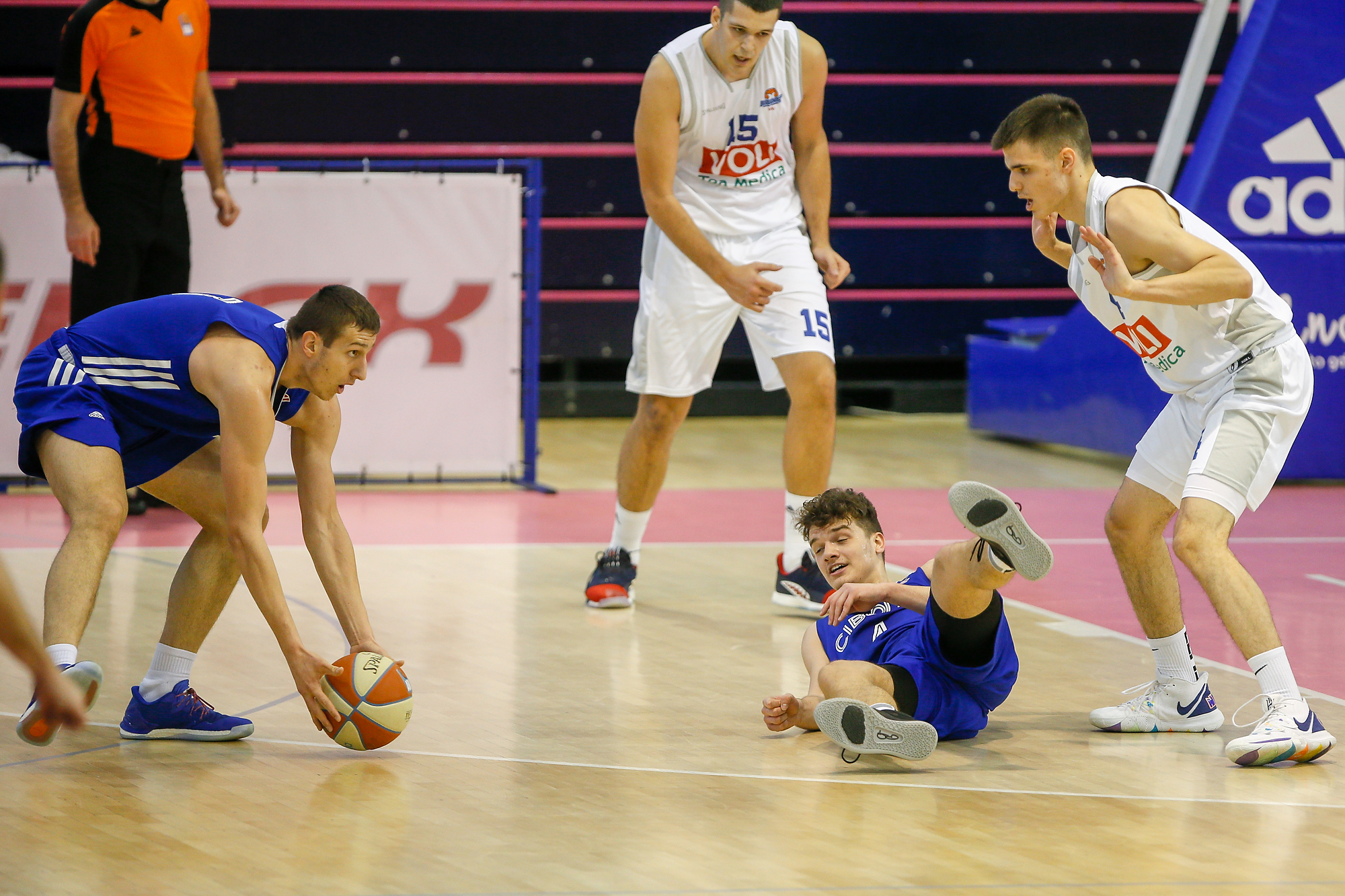 Photo: ABA liga/Ivica Veselinov