WEAK GAME OF MEGA FOR CONVINCING DEFEAT AGAINST BUDUCNOST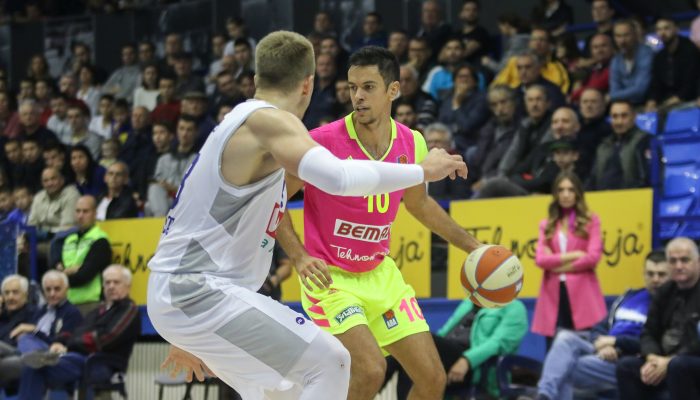 Basketball players of Mega Bemax played a very weak match against Buducnost VOLI in front of 2,200 spectators in the Hall of sports Ranko Zeravica, so guests from Podgorica celebrated with 57:94 (21:25, 4:21, 18:28, 14:20) within the Round 5 of the ABA League. The match was resolved in the second quarter when Mega players scored just 4 points with 21 conceded.
The most efficient in the Mega Bemax ranks were Marko Simonovic with 15 points and Jurij Macura with 13. Suad Sehovis with 12 and Scott Bamforth with 11 points stood out in Buducnost.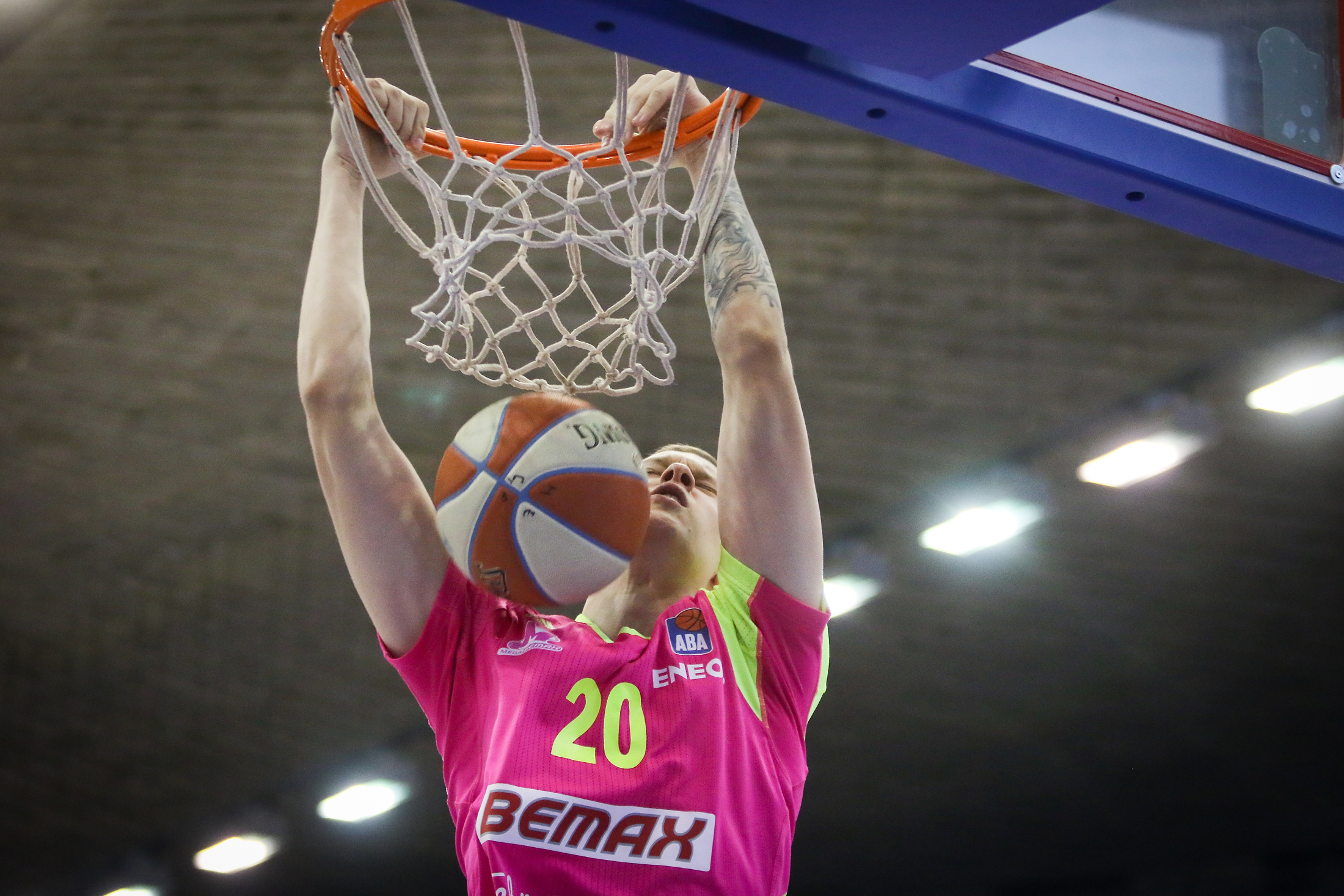 After 5 rounds of the ABA league, Mega Bemax have 1 win and 4 defeats while Buducnost have score 4-1. The next game of Mega Bemax will be played on Monday, November 11 from 6 pm when they will be visiting Krka in Novo Mesto.
During the breaks between quarters, the audience in the hall had the opportunity to try a half-court shot for TV, a gift from Tehnomanija, but unfortunately, they were not precise.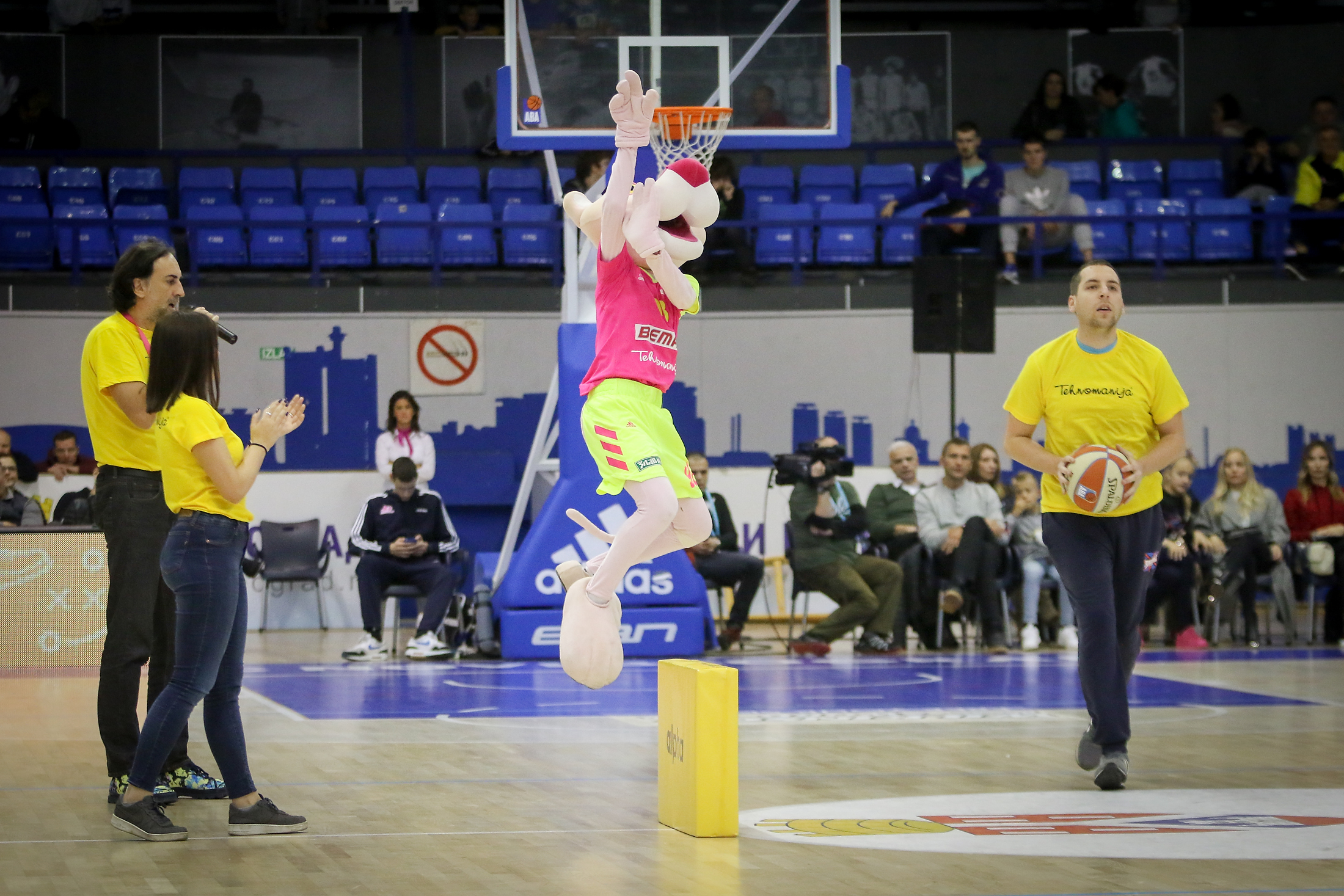 At halftime, a mini-basketball game was played between the youth KK Vizura categories, who were eventually rewarded with great applause from the audience.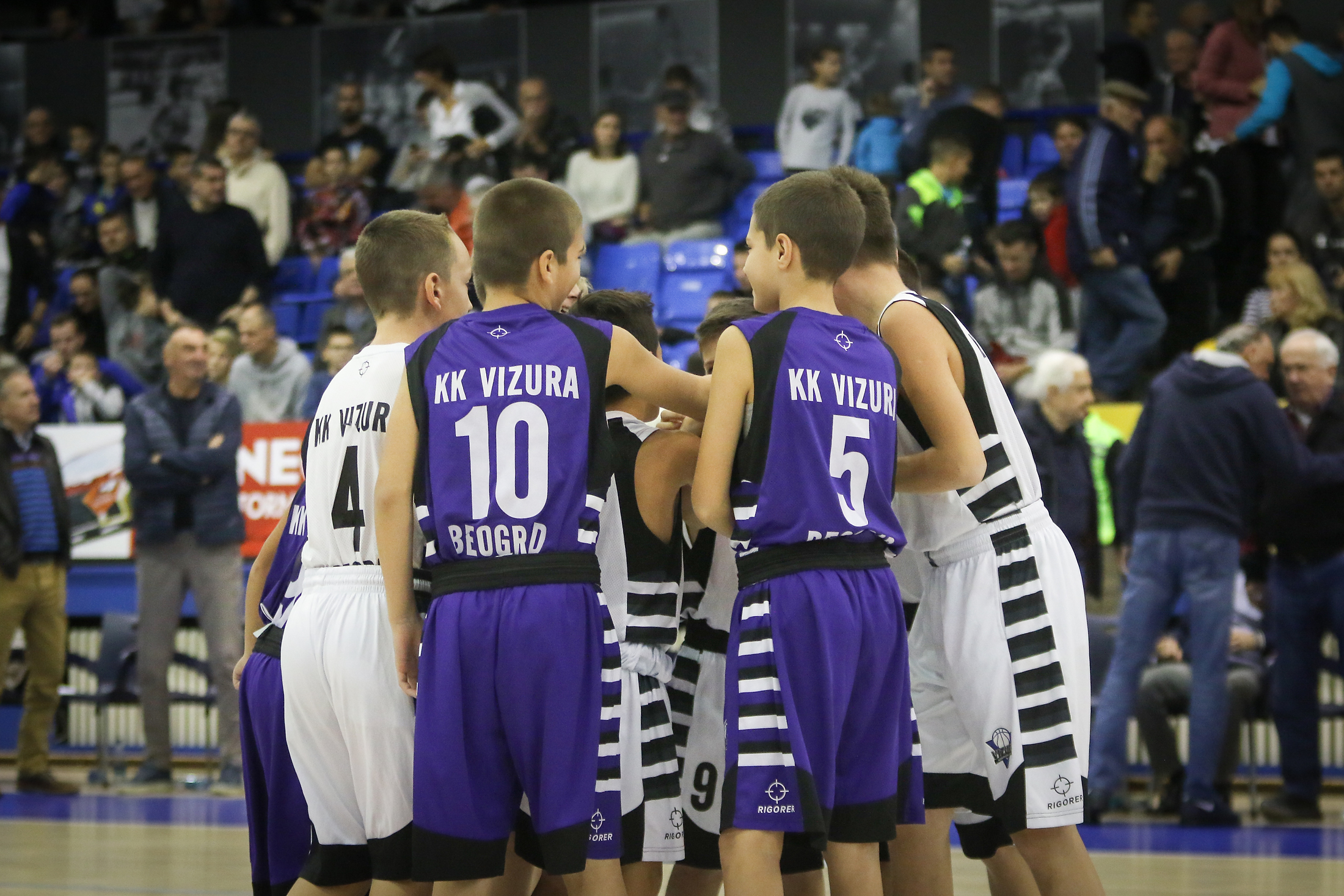 Dejan Milojevic started the match with five Miljenovic, Marjanovic, Atic, Simonovic and Stanic. Simonovic is good in the Buducnost paint at the beginning of the match, but guests from Podgorica will got 7 point advantage after offensive rebounds. However, Mega tightened the defense and came up with easy points from the counter, and then Carapić gave the lead 18:17 to 3 minutes to go in the quarter. However, the finish belongs to Buducnost so the result after the first 10 minutes is 21:25.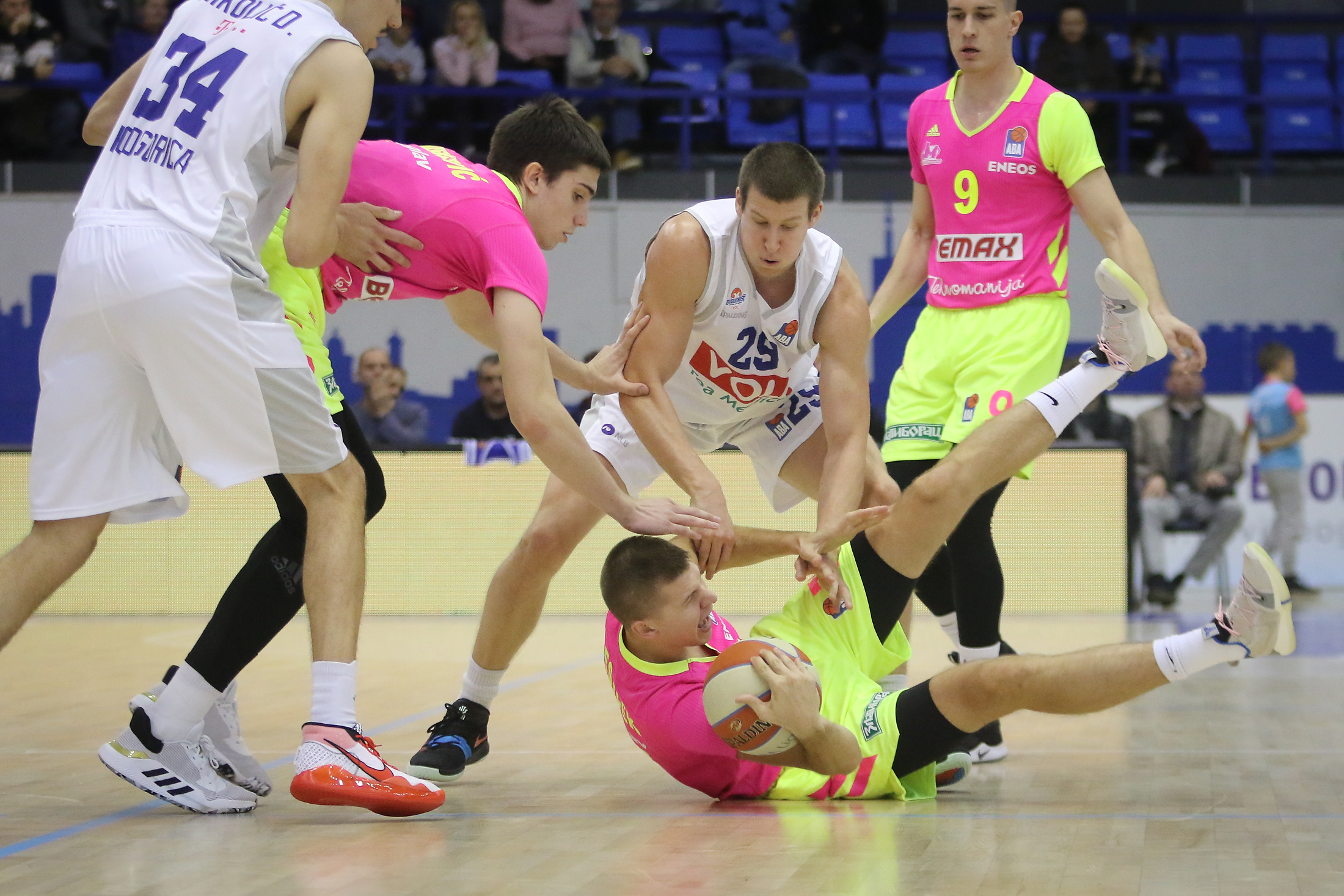 Nothing went hand in hand for Mega players in the second quarter which Buducnost punished on every step. Very quickly, the guests from Podgorica reached a double-digit advantage, which Miljenovic briefly cut off with points. However, Mega continued with the lost balls and missed easy shots so the halftime advantage for Buducnost was 21 points, 25:46.
Second half for Mega didn't start better, the advantage Buducnost was growing, and this was contributed by the new missed easy shots and 3-point shots. On entering the game, Cerovina hits the first three for Mega in the 26th minute and then another. Simonovic scores for 43:74 before the last quarter.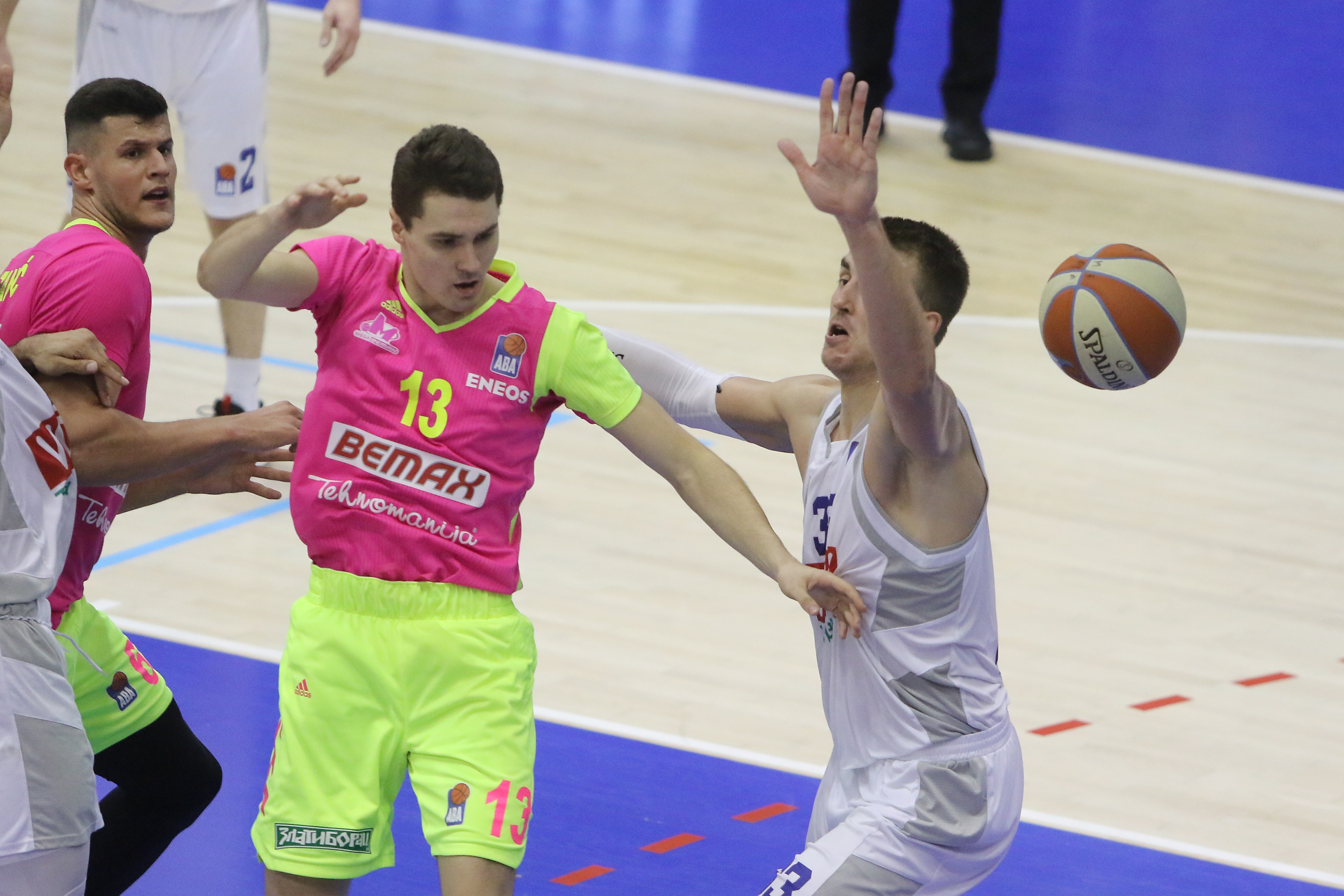 The reservists got the chance in the last quarter and the final result of the match was 57:94.
Mega Bemax: Miskovic 2, Atic 4, Marjanovic, Asceric, Carapic 3, Miljenovic 6 (8 assists), Simonovic 15 (10 rebounds), Cerovina 6, Macura 13, Tanaskovic, Stanic 8, Mesicek.
Buducnost VOLI: Cobbs 9, Ivanovic 10, Bamforth 11, Sehovic 12, Starovlah 6, Martin 6, Ilic 10, Z. Nikolic 2, Bozic 4, Popovic 6, Meiers 9, D. Nikolic 9.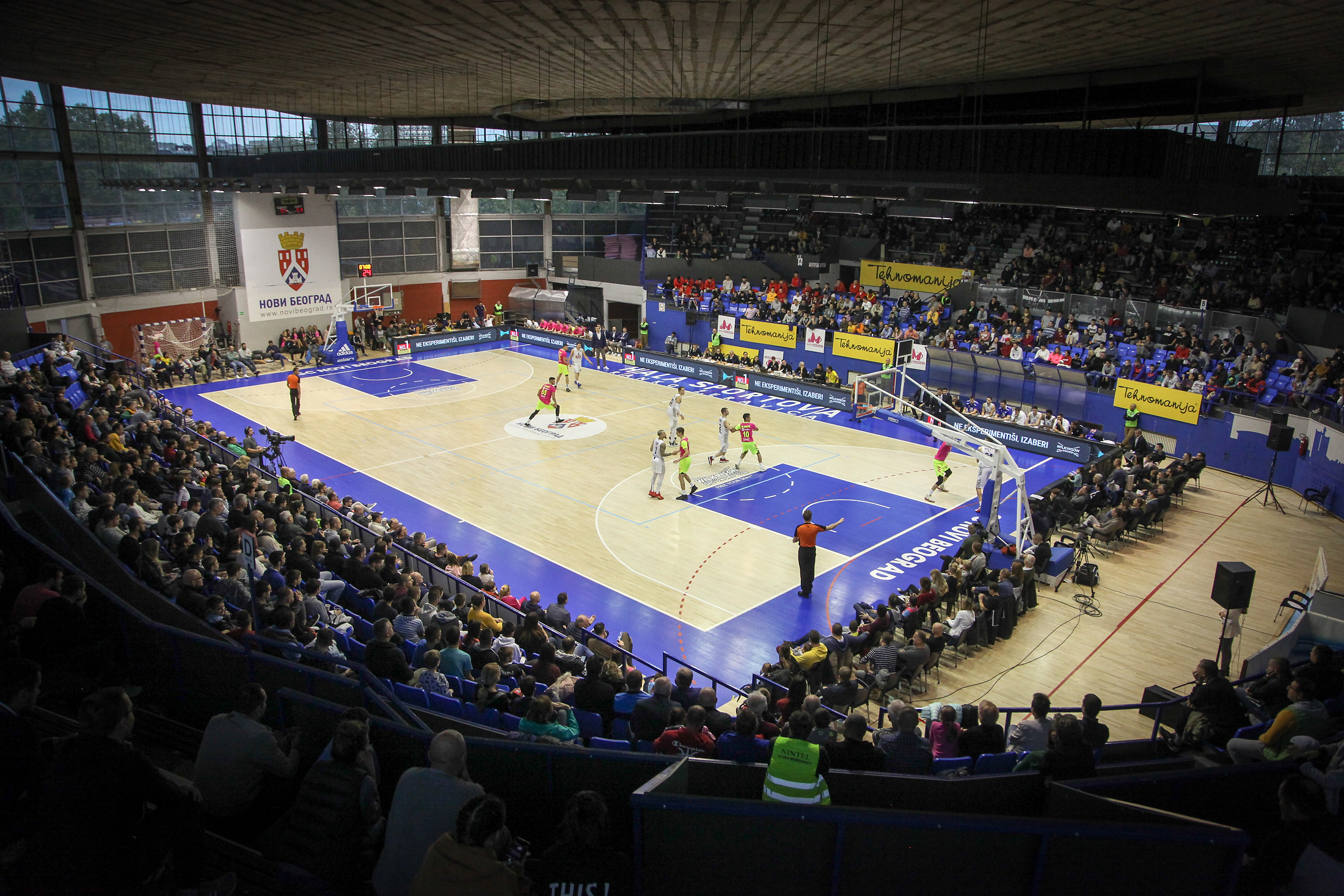 Photo: Mega Bemax/Ivica Veselinov