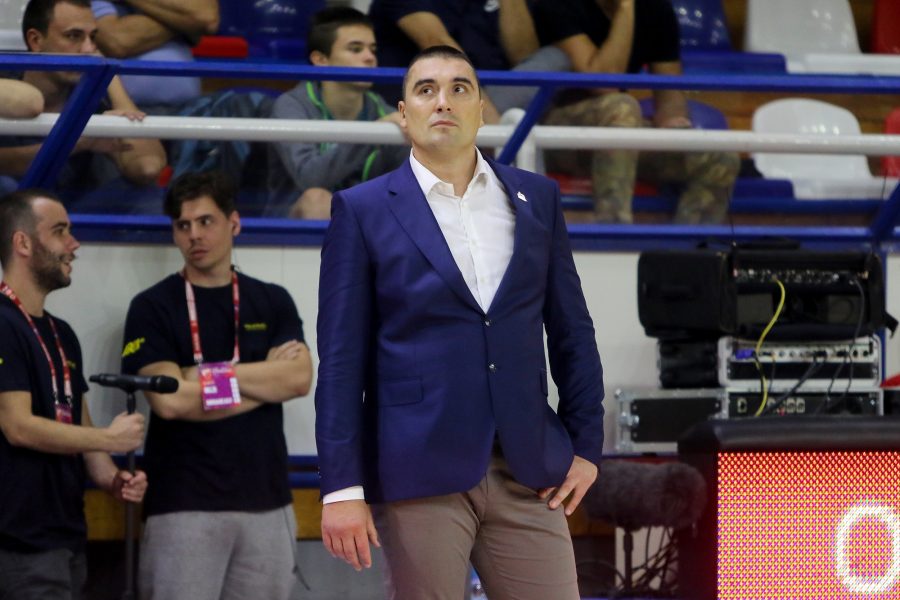 MILOJEVIC: "I BELIEVE THAT WE ARE GOING IN THE RIGHT DIRECTION"
Mega Bemax held up well for the most of the game in Zeleznik, but Crvena zvezda mts got to the bigger advantage in the third quarter and ended up celebrating 88:70 within the 4th round of the ABA League.
At the post-match press conference, Mega Bemax coach Dejan Milojevic emphasized that the team is going in the right direction:
– Considering that we lost by 18 differences we can get the impression that I am dissatisfied. But I am not. We played a good half time which we lost by four points. We managed to get in the last five minutes with 10 points, however we had two bad attacks. Crvena zvezda had a counter and a triple. If we then dropped below 10, we could have made the game even more interesting. Crvena zvezda is twice more quality team than us, they were the favorite, which they showed. But we can see progress compared to the first two rounds where we were really bad. I believe that we are going in the right direction, that we are rising and that it will be better from round to round. That this half time will be three quarters and then the whole match,
said Milojevic.
Photo: Mega Bemax / Ivica Veselinov