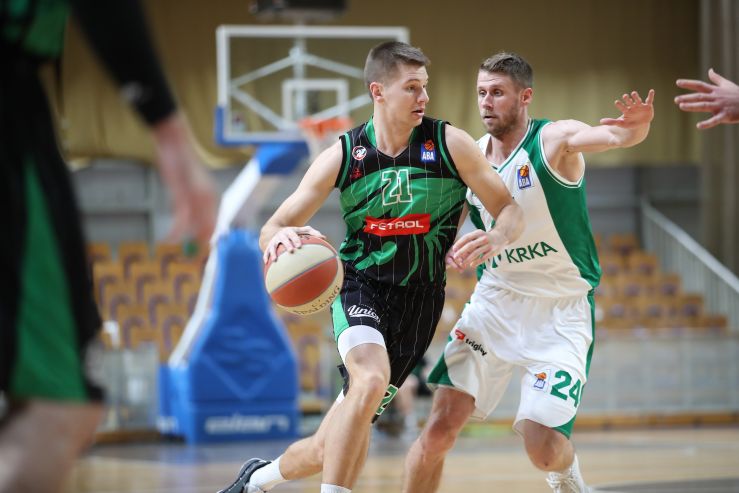 MEGA REINFORCED TEAM FOR THE ABA LEAGUE, BLAZ MESICEK ARRIVED TO BELGRADE
Basketball club Mega Bemax will be reinforced for the competition in the ABA league as Blaz Mesicek, who played for Olimpija and Pistoia last season, signed a contract with the club. Mesicek signed a contract with the club until the end of the competition in the ABA league.
At the same time, playmaker of Mega Novak Music will continue playing for OKK Belgrade, for which he played for last season.
Blaz Mesicek was born on June 12, 1997, he is 197 centimeters tall and plays at positions 2 and 3. He started his senior career in Olimpija, from where he moved to Italian Brindisi in 2016 where he spent the nest 2 years. He returned to the ranks of Olimpija in 2018, and after a few months moved to the Italian Pistoia to the end of the season. For Pistoia he averaged 8.5 points and 2.3 rebounds in the Italian Championship.
Mesicek played for the youth Slovenian national team selections and played for the A team in World Cup qualifiers.
Welcome Blaz!
Photo: Petrol Olimpija/Ales Fevzer