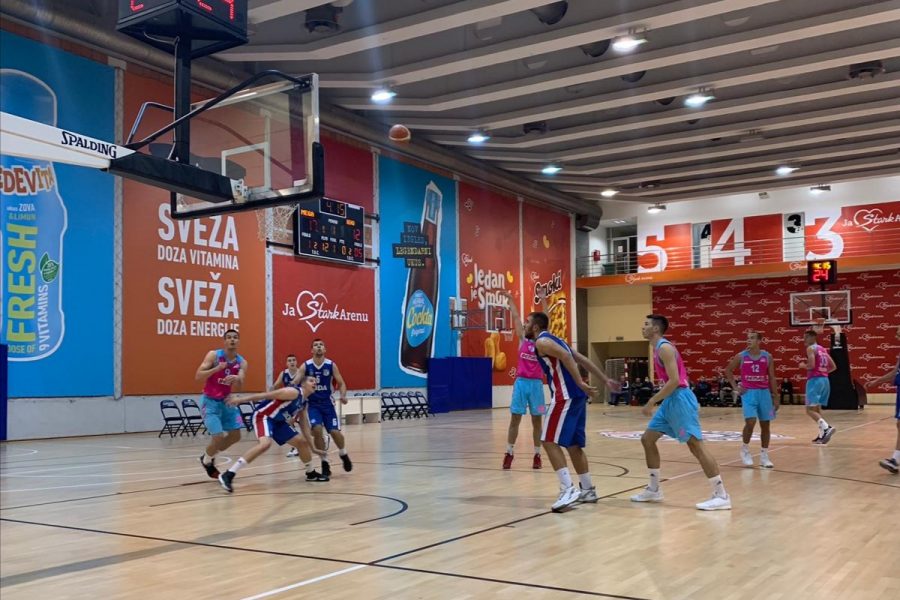 JUNIORS OF MEGA BEMAX CONVINCING AT THE START OF QUALIFICATIONS FOR RODA JLS
Mega Bemax juniors started with the win qualifying tournament for the Roda Junior League of Serbia, which takes place in the small hall of Arena in New Belgrade, as they convincingly defeated Beko with 79:61. Coach Dragoljub Avramovic's players had a solid lead throughout the match, so the victory was not brought into question at any moment.
The most efficient in the Mega Bemax ranks were Marko Andric with 19 points and Luka Paunovic with 14.
U19 Mega Bemax will meet Partizan NIS on Monday from 4.30pm, while they will play against Mladost on Tuesday from 2.00pm. The two best placed teams in the group will qualify for the Roda Junior League of Serbia.
Mega Bemax: Paunovic 14, Milosevic 2, Djurisic 10, Agoc 12, Langovic, Andric 19, Brekic 2, Kovacevic 7, Krtinic, Musikic 13, Kobzystyi, Pavicevic
Photo: Mega Bemax