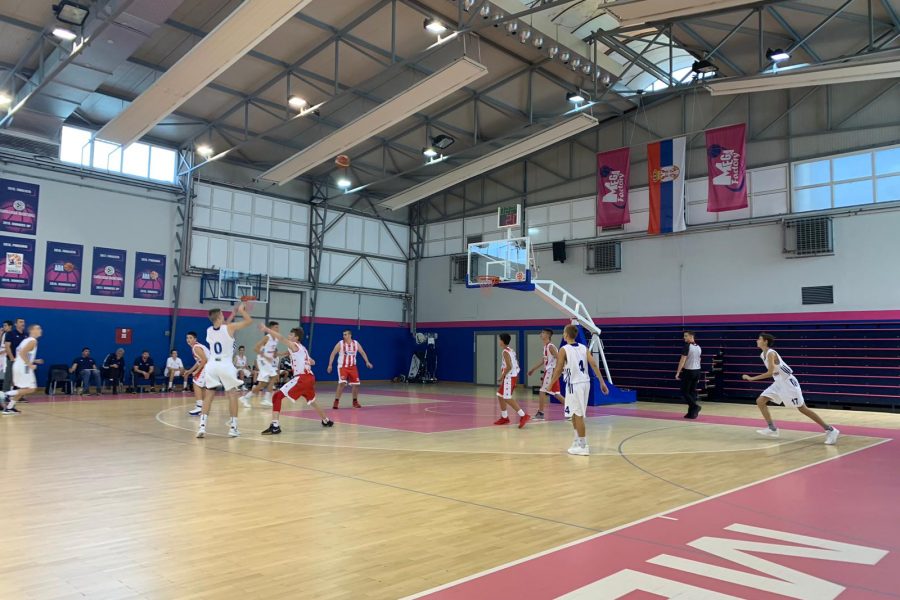 PIONEERS OF MEGA AT THE PLUS 70 AT THE START OF QUALIFIERS FOR QUALITY LEAGUE
The pioneers of BC Banjica Mega started qualifications for the Quality League with victory, having beaten KK Vuk with 113:43 in the hall of Mega Factory. Coach Igor Marinkovic's players never questioned the win, so the match ended with a convincing plus 70 in favor of the Mega pioneers.
The most effective in the ranks of U15 Banjica Mega was Petar Avlijas with 30 points
Mega Pioneers will play against Div Basketball on Sunday at 10:20 and on Tuesday at 20:20 against Mondo Basket. The two best placed teams in the group will qualify for the Quality League.
Banjica Mega: Avlijas 30, Sajic 14, Vranesevic 12, Radovanovic 10, Tomic 10, Dozic 9, Babic 8, Mladenovic 8, Peskarevic 4, Milosavcevic 4, Davidovic 2, Bozilovic 2.
Photo: Mega Bemax