CADETS OF MEGA BEMAX CONVINCING AGAINST VIZURA FOR PRACTICALLY PROVIDED PLACEMENT TO TRIGLAV KLS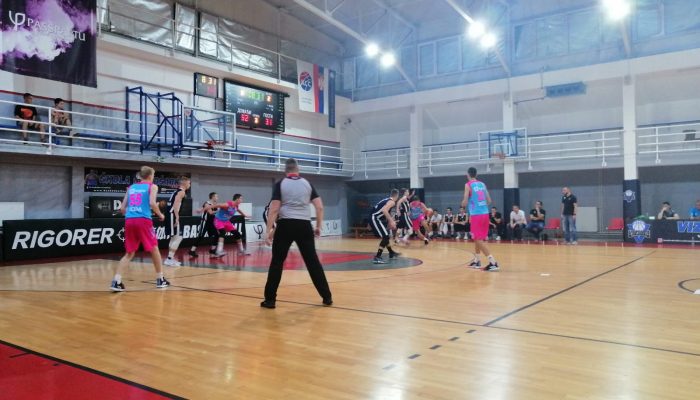 Cadets of Mega Bemax already practically secured placement in Triglav Cadet League of Serbia since at qualifying tournament in Vizura Sport hall in Zemun they beat the tournament host Vizura with 100:56. The players of coach Veselin Petrovic played a great match, so on Sunday only a defeat with more than 84 points difference can take them away from the Triglav Cadet League.
Most effective in the Mega Bemax ranks were Oleksandr Kobzystyi with 18 and Andrija Vucurovic with 15 points
Cadets of Mega after 2 rounds have 2 wins and are one step away from placement to the Triglav Cadet League of Serbia where they defend the title won last season.
The last match of the tournament the cadets Mega will play on Sunday at 15:30 against Zitko Basket.
Mega Bemax: Milutinovic 7, Kompirovic 4, Djurisic 12, Vucurovic 15, Prokopic 2, Jonovic 5, Marjanovic 10, Juricevic 4, Djapa 5, Stanojevic 10, Kobzystyi 18, Milic 8.
Photo: Mega Bemax