U15 MEGA CONVINCING AGAINST DIV BASKET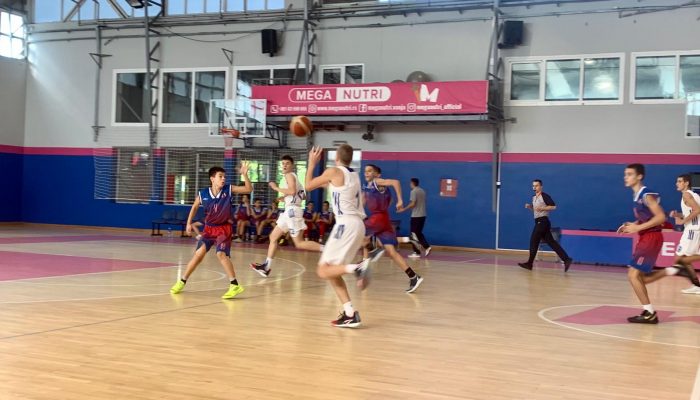 The pioneers of BC Banjica Mega recorded a second victory in qualifications for the Quality League as they convincingly defeated BC DIV Basket with 98:51 in the hall of Mega Factory. The players of coach of Igor Marinkovic played another match where the winner was not questioned from start to finish.
The most effective in the ranks of Mega pioneers were Petar Avlijas with 35 points and Aleksa Sajic with 22.
After 2 rounds played, U15 Mega have 2 wins with a point difference plus 117, thus almost securing placement in the Quality League, as on Tuesday at 20:20 in the match against Mondo Basketball only a defeat of 85 points or more can distance them from the Quality League.
Banjica Mega: Avlijas 35, Sajic 22, Vranesevic 8, Radovanovic 10, Tomic, Dozic 9, Babic 4, Mladenovic 2, Peskarevic 4, Milosavcevic, Davidovic 2, Bozilovic 2.
Photo: Mega Bemax