MEGA BEMAX CONTINUED TRADITION, UNIQUE JERSEYS AND THE YOUNGEST TEAM IN ABA LEAGUE
Basketatball team Mega Bemax has unveiled the team and new jerseys for the 2019/20 season!
Mega Bemax has done team photo shooting for the new season in which matches in all competitions will be played with a pink-yellow jersey set with special detail on the left shoulder. After 5 seasons of playing the ABA league in Sremska Mitrovica, Mega returned to Belgrade where they will play regional competition in Ranko Zeravica Sports Hall in Novi Beograd.
Mega will continue to be the youngest team in the ABA league in forthcoming season, with an average of 19.8 years at the start of the competition, and the oldest player on the team is Luka Asceric, who turned 22 on January 10th. Mega Bemax coach Dejan Milojevic will be able to count on the following 14 players in a regional competition:
1. Nikola Miskovic (1999)
3. Uros Trifunovic (2000)
5. Edin Atic – captain (1997)
6. Andrija Marjanovic (1999)
7. Luka Asceric (1997)
8. Novak Music (1998)
9. Ognjen Carapic (1998)
11. Marko Simonovic (1999)
13. Luka Cerovina (2000)
15. Marko Brekic (will play on dual license for OKK Belgrade) (2001)
20. Jurij Macura (1999)
21. Nikola Tanaskovic (1997)
30. Aleksandar Langovic (will play on a dual license for OKK Belgrade) (2001)
65. Filip Stanić (1998)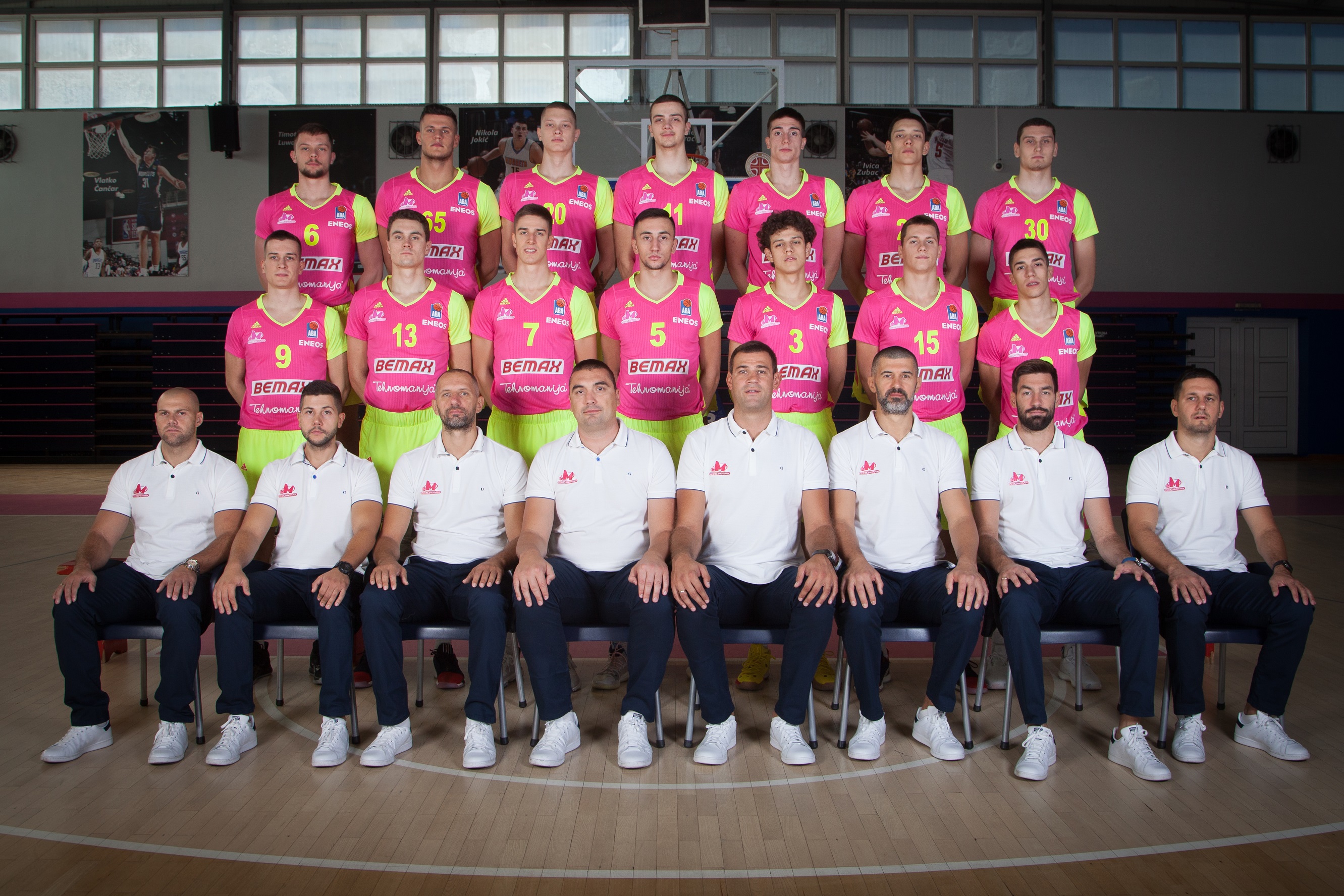 This will be coach Dejan Milojevic's 10th season at the club, and in addition to him, coaching staff will consist of assistant coaches Vule Avdalovic, Branislav Ratkovica and Nebojsa Vagic, physical and conditioning coach Marko Sekulic, physiotherapist Milos Savic and doctor Uros Stankovic.
Mega Bemax expects a ABA Super Cup quarter-final match against Partizan NIS on Thursday, September 26th at 17:00 in Zagreb, while the competition in the ABA League will start on Friday, October 4th from 20:00 when they will welcome Cedevita Olimpija in the Hall of Sports "Ranko Zeravica".
Photo: Mega Bemax/Ivica Veselinov