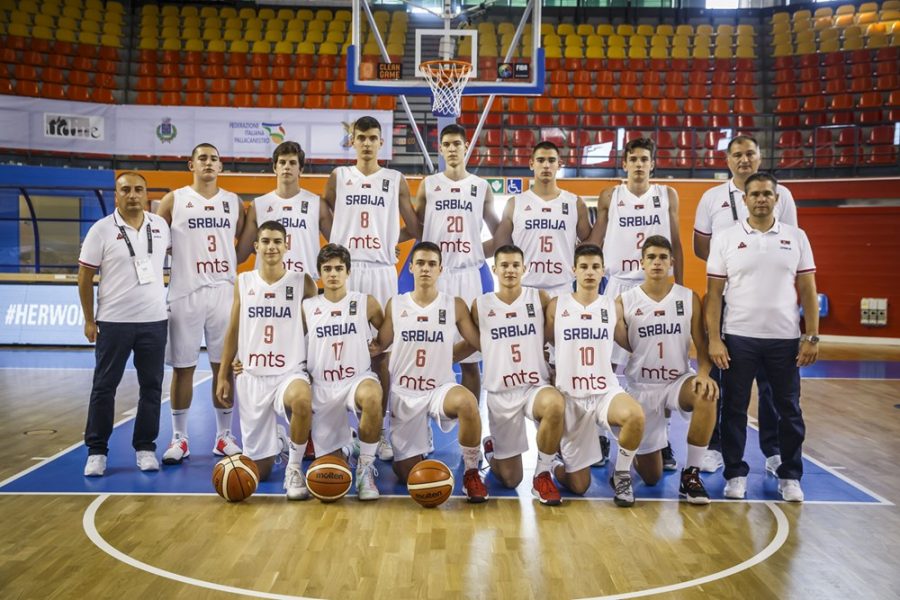 CADETS OF SERBIA AFTER LOSS AGAINST TURKEY WITHOUT PLACEMENT TO THE U17 WORLD CHAMPIONSHIP NEXT YEAR
U16 Serbia lost to Turkey with 74:65 (9:21, 17:15, 24:11, 24:18) within the match for the 5th to 8th place at the U16 European Championship which is held in Udine, Italy. With this defeat, Serbia was left with no chance of qualifying for the U17 World Championship next year in Bulgaria.
For Serbian cadets Nikola Djurisic recorded 8 points, 2 rebounds, 3 assists, 1 steal and 1 block.
In the defeat of Bosnia and Herzegovina against Germany with 58:97 in the battle for placement from 13th to 16th place, Boris Milic had 2 rebounds.
Serbia on Saturday plays a 7th-place game against loser from the game Croatia – Greece.
Photo: FIBA