U18 SERBIA WITHOUT BIG REVERSAL AGAINST LITHUANIA AND PLACEMENT TO THE QUARTERFINALS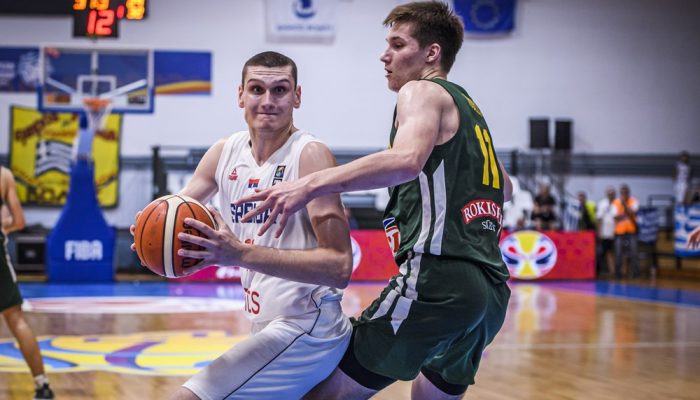 U18 Serbia failed to qualify for the quarter-finals of the U18 European Championships in Volos, Greece after losing to Lithuania with 54:56 at the start of the elimination phase. The Serbian juniors were 19 points behind at the start of the last quarter, but in the last minute they had several opportunities for a complete reversal, but they were not precise.
Of the Mega Bemax players, the most prominent was Aleksandar Langovic with 12 points, 6 rebounds and 1 assist, Marko Andric had 2 points and 3 rebounds, while Aleksa Markovic recorded 1 rebound and 1 block.
Marko Kljajevic had 10 points, 3 rebounds, 1 steal and 2 blocks in the 62-77 defeat of Montenegro to Great Britain.
Serbia will play on Thursday for the placement from 9th to 16th place with the losers from the match Greece-Finland duel while Montenegro will play against the losers from the Netherlands-Slovenia match.
Photo: FIBA