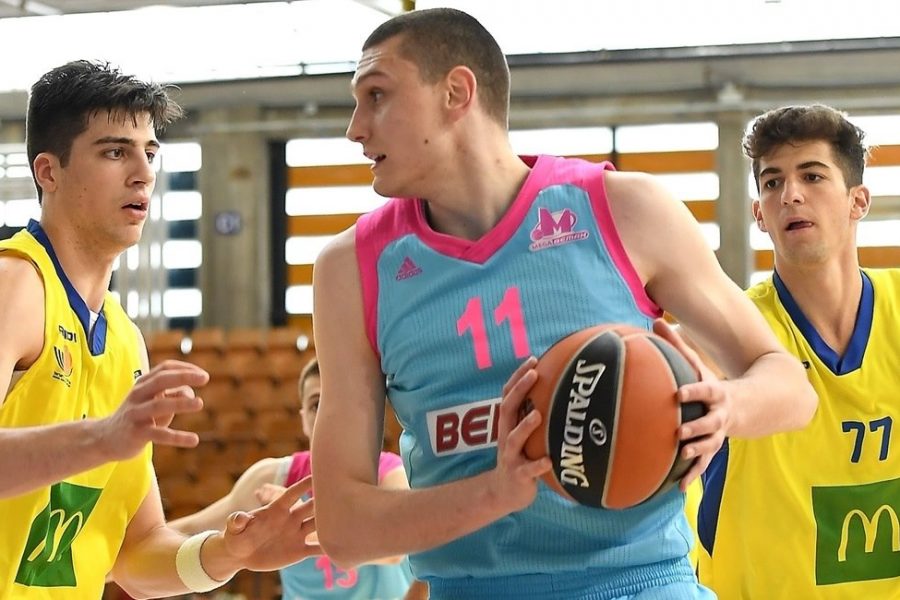 U18 MEGA BEMAX BEAT MACCABI AT THE START OF F8 OF JUNIOR EUROLEAGUE
U18 Mega Bemax have greatly started participation at the F8 Junior Euroleague Tournament after they beat Maccabi Teddy with 69:80 (18:24, 14:9, 17:25, 20:22). The players of coach Branko Milisavljevic to the win at start of the Euroleague Basketball Adidas Next Generation Tournament came after an excellent game at the end of the third and the beginning of the last quarter when they separated to plus 14 and calmly brought the match to the end.
The most effective in the ranks of Mega Bemax were Aleksandar Langovic with 21 points and Marko Kljajevic with 19 while Marko Brekic scored 15 points. Deni Avdija scored 27 points for Maccabi.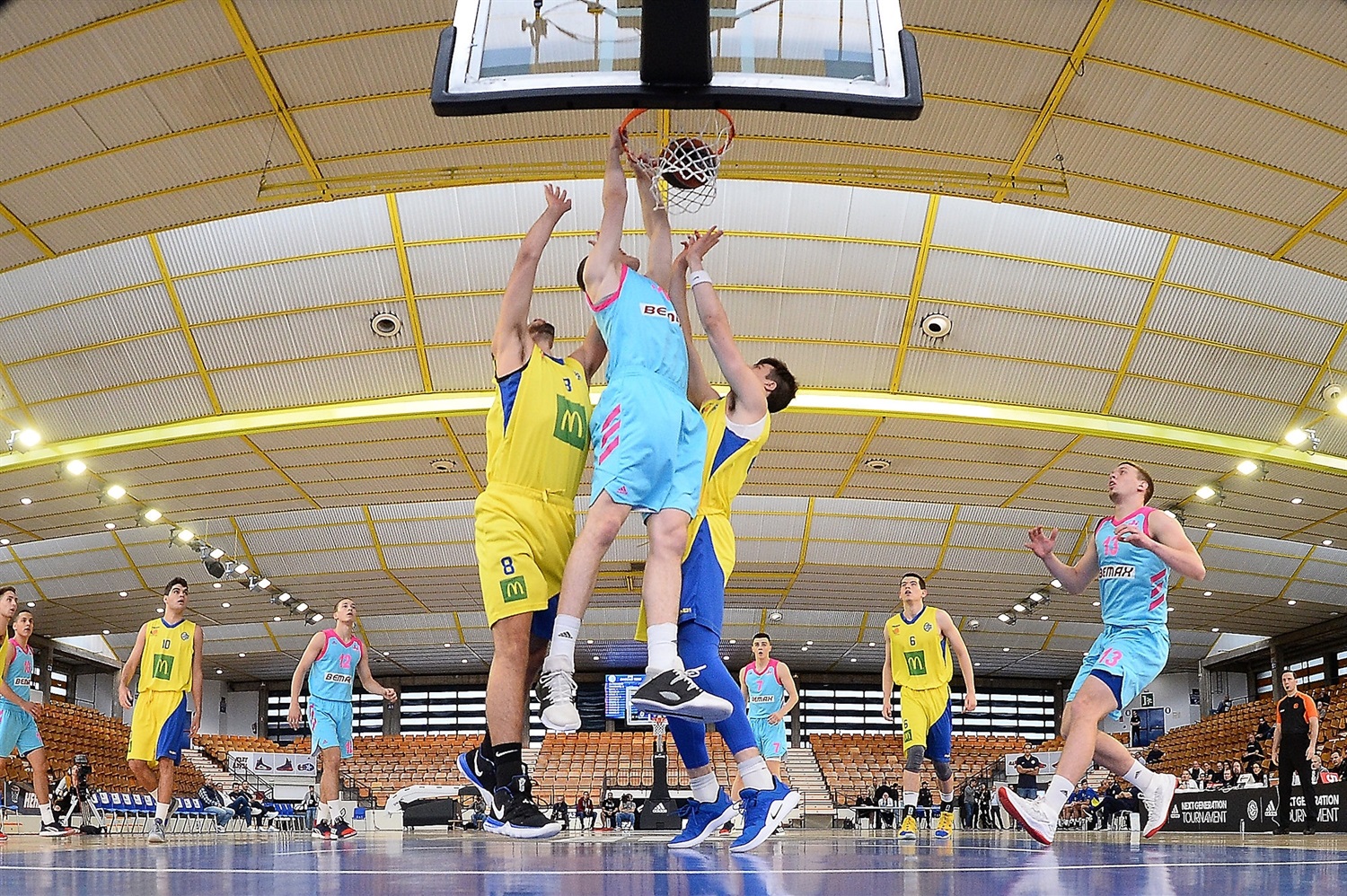 A great start to the match for Aleksandar Langovic who scored the first 11 points for Mega. In the middle of the period Mega had plus 7, 8:15, but Maccabi managed to get to tie the match. The finish of quarter belonged to Mega, who after 10 minutes of the game had the advantage of 18:24 with 15 points Langovic. Kljajevic bundles 9 points at the beginning of the second quarter so Mega gets to double-digit lead. However, there followed a series of shots of Mega, which Maccabi punished and reduced the minus to only a point, 32:33 for Mega at half-time.
In the third quarter was again played in the series, Mega scored 8 points first, so that Maccabi with 10:0 series took the lead, but Mega asnwered with a new series for a lead of 9 points before the last quarter, 49:58. At the beginning of the fourth quarter, Bumbic delivered couple assists to his teammates, Mega raised plus to 14 points and calmly ended the match for the final 69:80.
The next match juniors of Mega play on Friday from 9 am against Bayern while on Saturday from 11 am the opponent is Lithuanian Zalgiris. The best placed teams from both groups will meet in the finals on Sunday at 10 am.
Maccabi Teddy: Yancowitz, Levin, D. Sahar 4, Atias 15, Aharoni 10, N. Sahar, Rinski, Gadot, Avdija 27 (14 rebounds), Hayun 13.
Mega Bemax: Music 4, Paunovic 3, Milojevic, Kljajevic 19 (9 rebounds), Agoc, Bumbic 7 (7 assists), Langovic 21 (10 rebounds), Andric 4, Markovic, Brekic 15, Kovacevic, Musikic 7 (7 rebounds).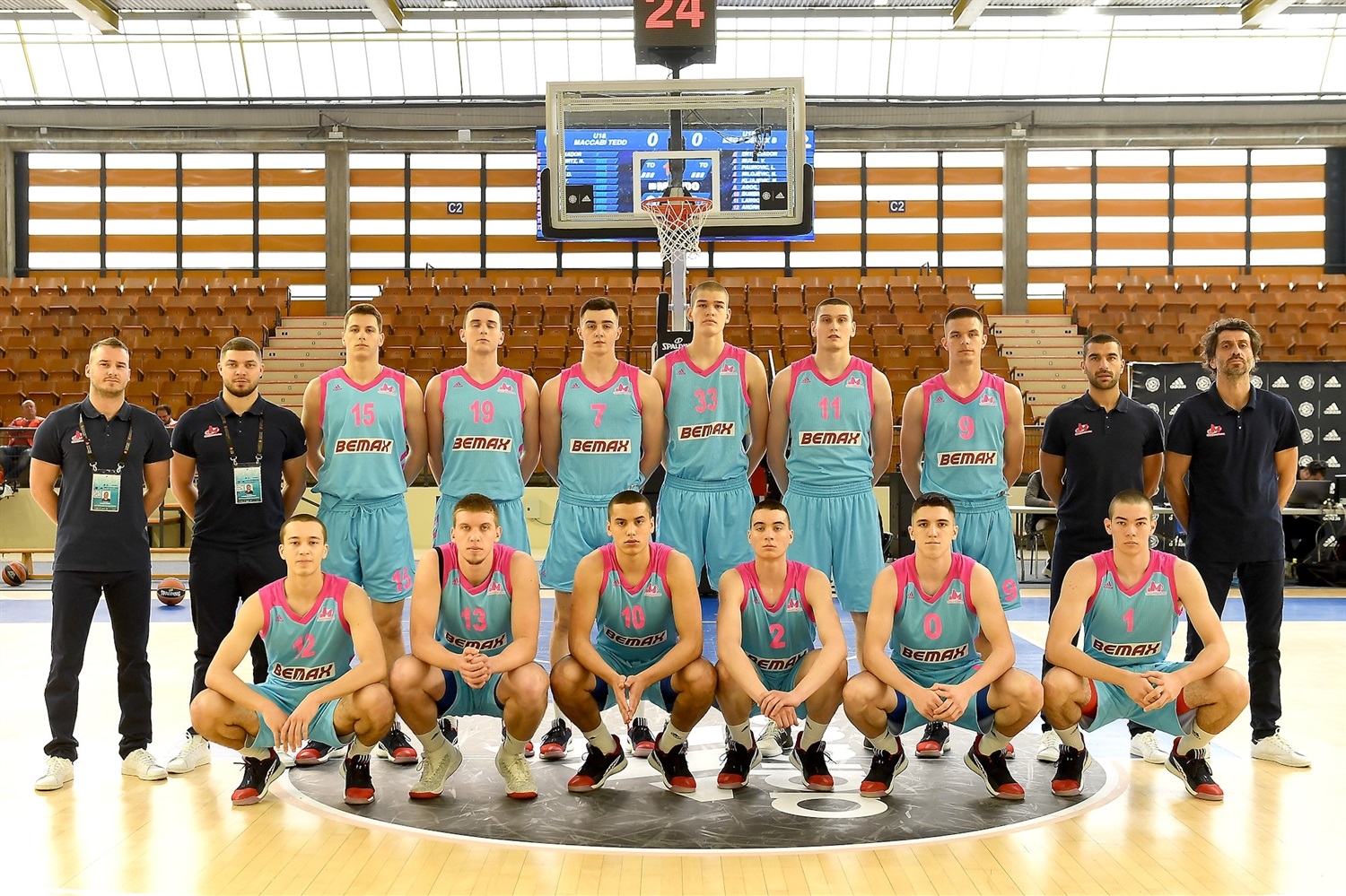 Photo: Euroleague