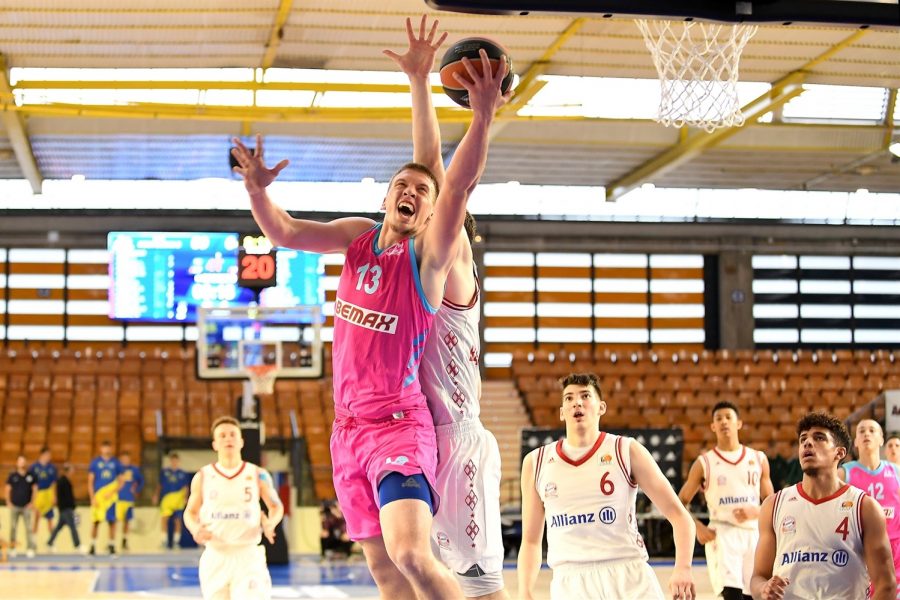 GREAT SECOND HALF OF JUNIORS FOR WIN AGAINST BAYERN, MEGA BEMAX ALREADY IN THE FINALS!
U18 Mega Bemax have recorded a second win at F8 of Junior Euroleague Tournament since they after fantastic second half have beated Bayern Munich with 87:74 (20:26, 20:24, 27:11, 20:13). The players of coach Branko Milisavljevic to the new win at the "Euroleague Basketball Adidas Next Generation Tournament" came after a great game in the second half where they completely stopped Bayern's game and from the double-digit minus eventually came to a convincing win.
The most effective in the ranks of Mega Bemax were Marko Andric and Aleksa Markovic both with 14 points while Marko Brekic had 13. Matej Rudan scored 27 points for Bayern.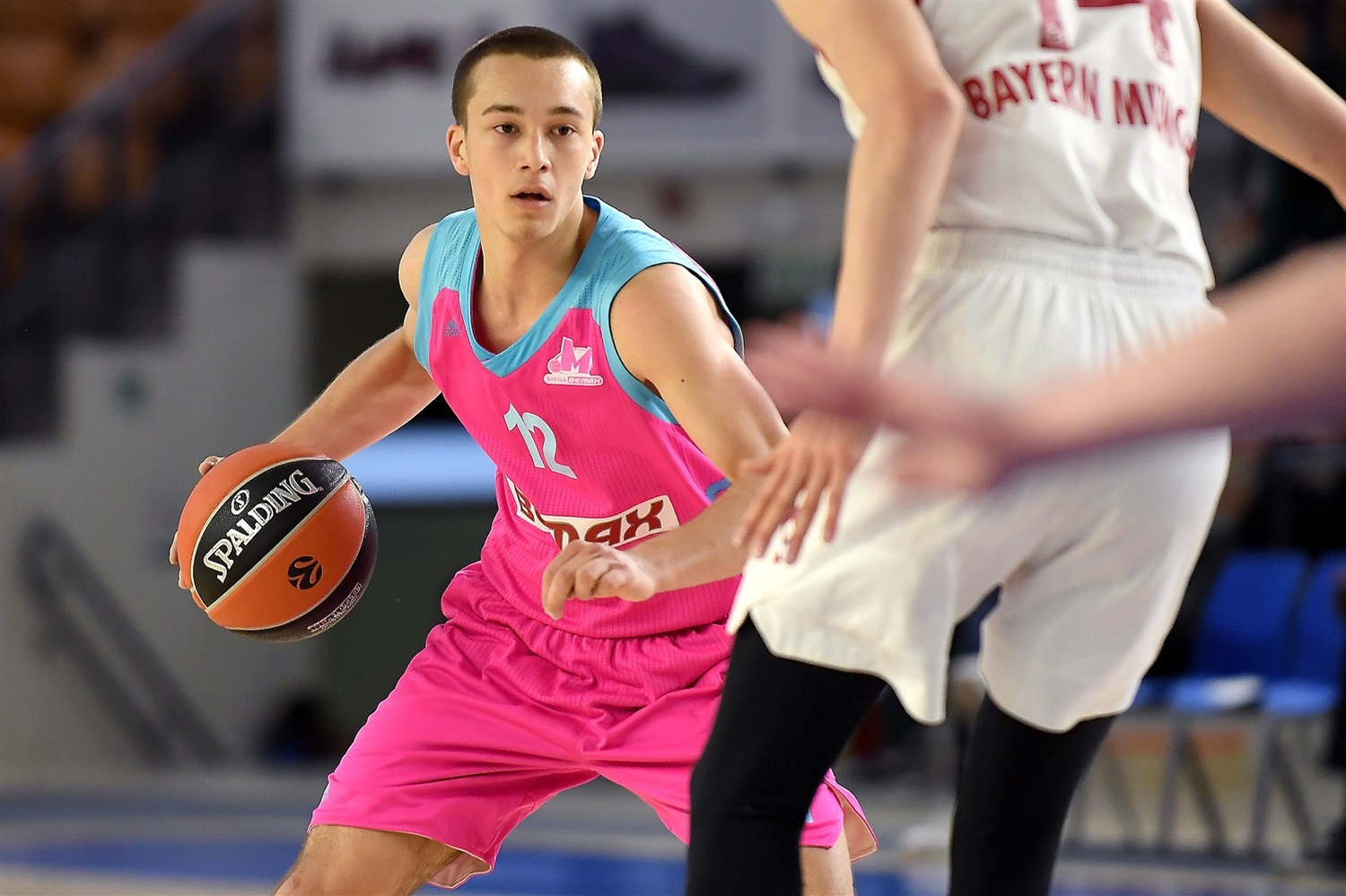 With this win, U18 Mega Bemax already advanced to the finals after the second round, second finals after the F8 in Istanbul in 2017, since Maccabi beat Zalgiris with 71:70 and thus Mega secured first place mathematically. The Mega will play the 3rd round match against Zalgiris on Saturday at 11.00, but it will not have a result significance.
At the beginning of the match, Bayern tied three threes and led with 4:13, so that Mega expeditiously returned to the game with two triples of Brekic and came to a point behind. However, Bayern was better in the finish and the result after 10 minutes was 20:26. Mega thrives in the middle of the quarter to reach to the only point behind Bayern, but several mistakes that Bayern punished with the new threes have followed, so they re-separated for the result 40:50 at halftime.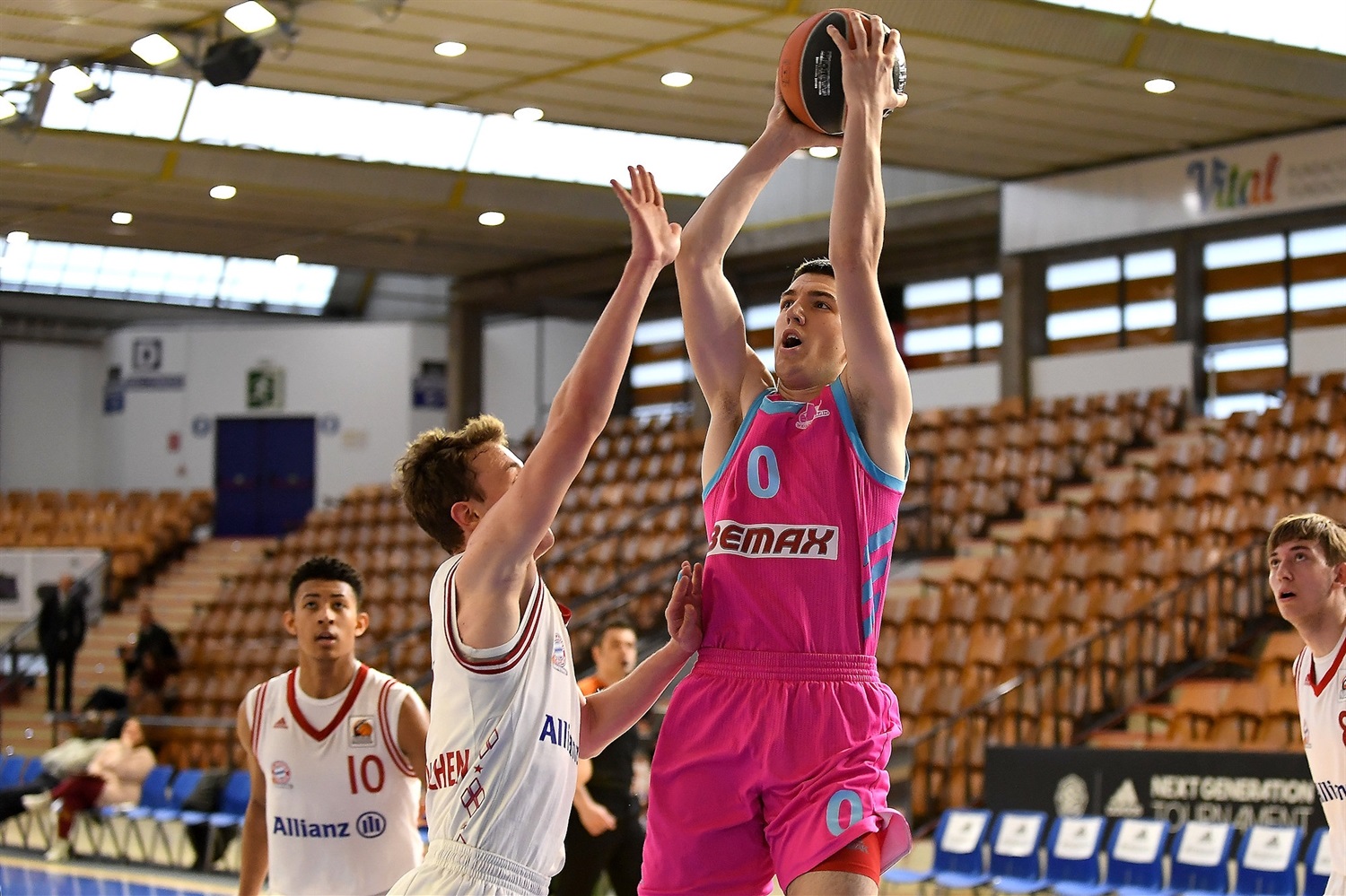 Mega opened the second half with a 9:0 series, but in the next few minutes they missed a few shots for a lead. However, in the finish, Music with some great defenses and then points took Mega to lead and Andric with two tied field goals set score after the third quarter, 67:61. Mega continued with a brilliant defense in the last quarter, so that in the attack on the wings of Bumbic and Markovic they would come to a secure advantage and at the end win of 13 points difference.
Mega Bemax: Music 9, Paunovic 4, Milojevic, Kljajevic 5, Agoc, Bumbic 11 (6 assists), Langovic 8, Andric 14, Markovic 14 (8 rebounds), Brekic 13, Kovacevic, Musikic 9 (8 rebounds).
Bayern Munich: Grant 10, Brazzi 2, Rudan 27, Yallow, Weber 2, Walc 4, George 17, Skobalj 5, Zdraevevski 7, Pathekas.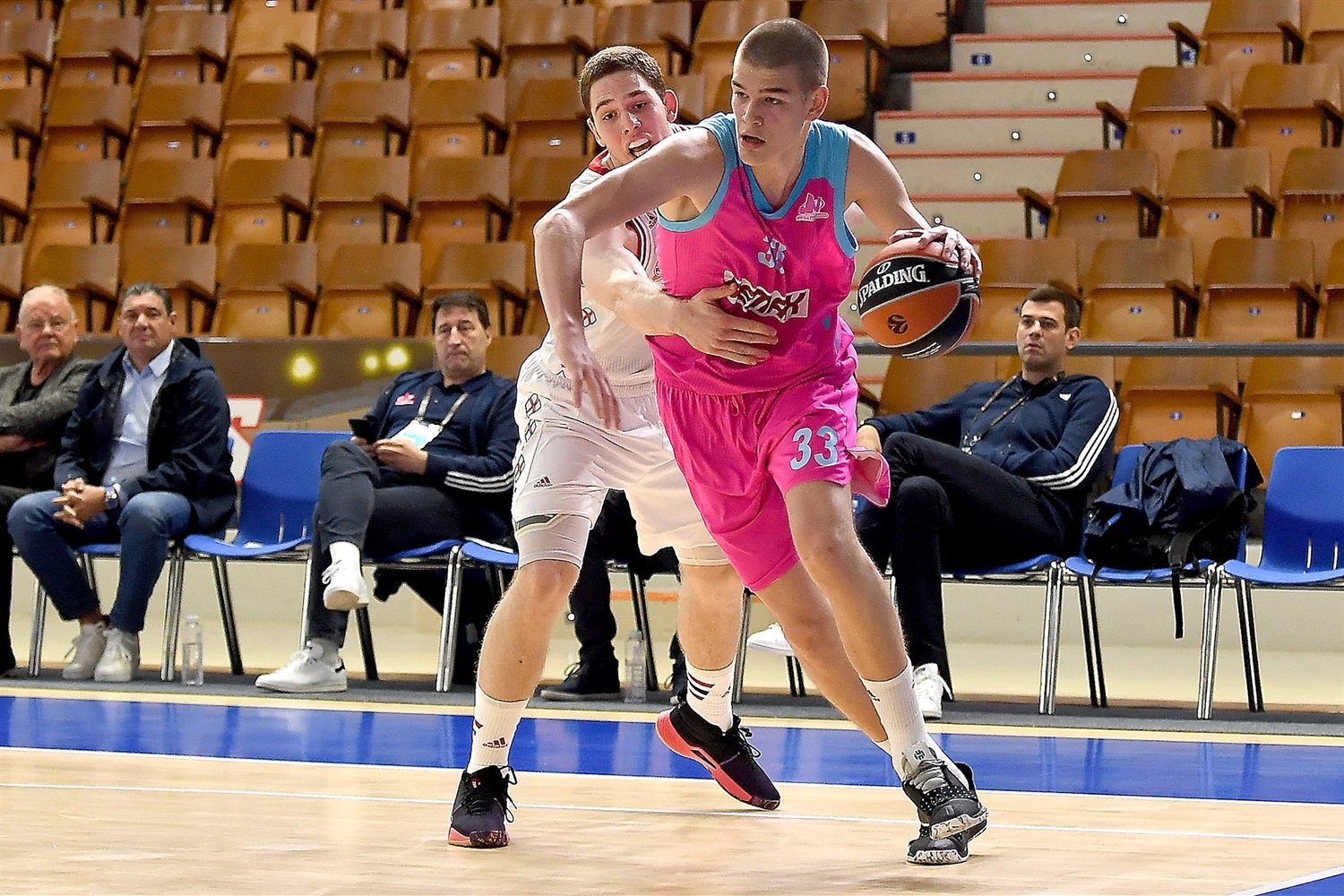 Photo: Euroleague