U18 MEGA BEMAX TRAVELED TO VITORIA TO F8 OF JUNIOR EUROLEAGUE
U18 Mega Bemax traveled to Vitoria, where from May 16th to 19th they will fight at the F8 tournament of junior Euroleague with rest 7 of the best junior teams in Europe. This will be the fourth consecutive participation for juniors of Mega at the "Euroleague Basketball Adidas Next Generation Tournament" and the best result was recorded in 2017 in Istanbul when they advanced to the finals and won 2nd place.
Juniors of Mega are in group A with Bayern Munich (Germany), Maccabi Teddy Tel Aviv (Israel) and Zalgiris Kaunas (Lithuania). Group B includes Real Madrid (Spain), Valencia (Spain), Rytas (Lithuania) and Crvena zvezda mts (Serbia). To the finals will advance first placed teams from both groups.
Juniors of Mega play their first match on Thursday, May 16th from 9 am against Maccabi.
Schedule:
May 16, 09:00: Maccabi Teddy – Mega Bemax
May 17, 09:00: Mega Bemax – Bayern Munich
May 18, 11:00: Mega Bemax – Zalgiris
May 19, 10:00: finals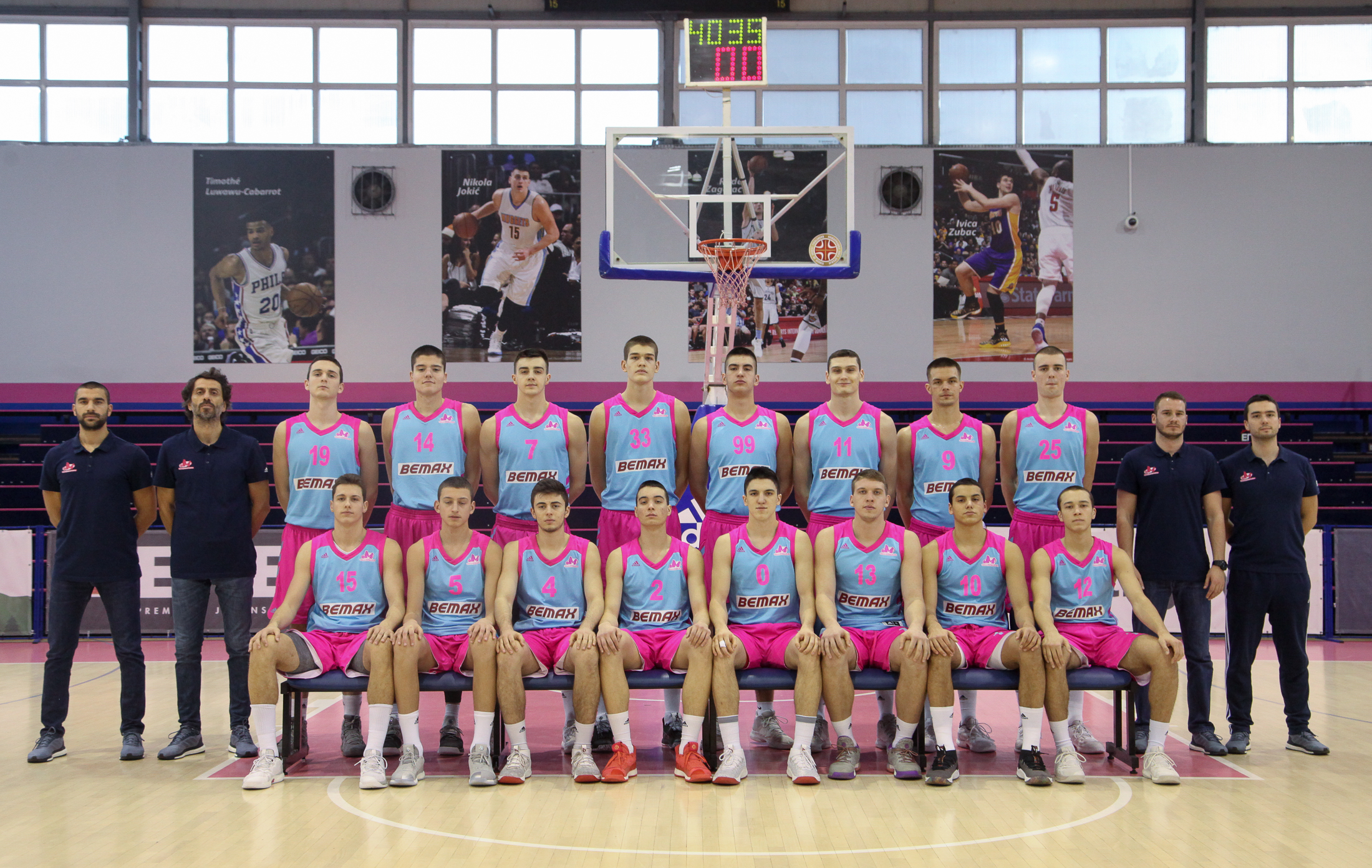 The junior team of Mega Bemax traveled to Spain in the following roster: Vladan Music, Luka Paunovic, Nikola Milojevic, Marko Kljajevic, Stefan Agoc, Bosko Bumbic, Aleksandar Langovic, Marko Andric, Aleksa Markovic, Marko Brekic, Petar Kovacevic and Mihailo Musikic.
Before the trip to Spain, coach of Mega Bemax juniors Branko Milisavljevic, said the team earned a place on F8 in Vitória with their attitude and behavior:
– I'm glad, first of all, because of the players, who, by their attitude, behavior and above all great result and triumph in the qualifying tournament in Zeleznik that many previous generations didn't succeed, deserved to be among the top eight teams in Europe, and that they kept the continuity of good results from previous generations of Mega. The most important thing is that in this prestigious tournament, they represent themselves and the organization of Mega behind them and will have 4,5 days to do their best and show why they are here,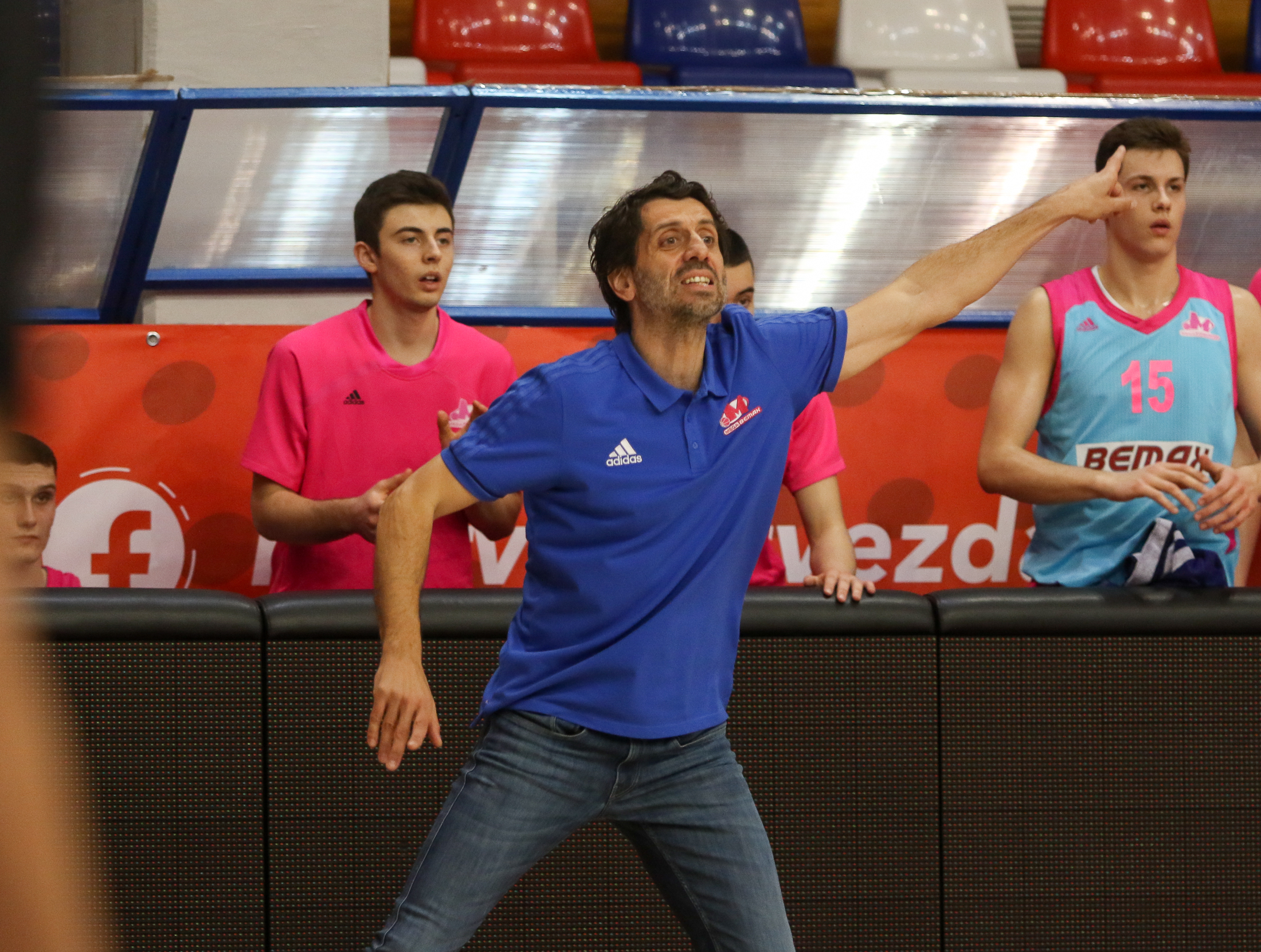 Milisavljevic said and continued:
– By the rosters of the teams that we could see, Mega with five players born in 2002 who became cadet champions of Serbia, is the youngest team in the tournament, which is in line with the idea of the club and giving the chance to young and promising players. As for the opponents in the tournament, starting from the first game with Maccabi, we want to play as a team and to give maximum on each game to the end,
Milisavljevic said.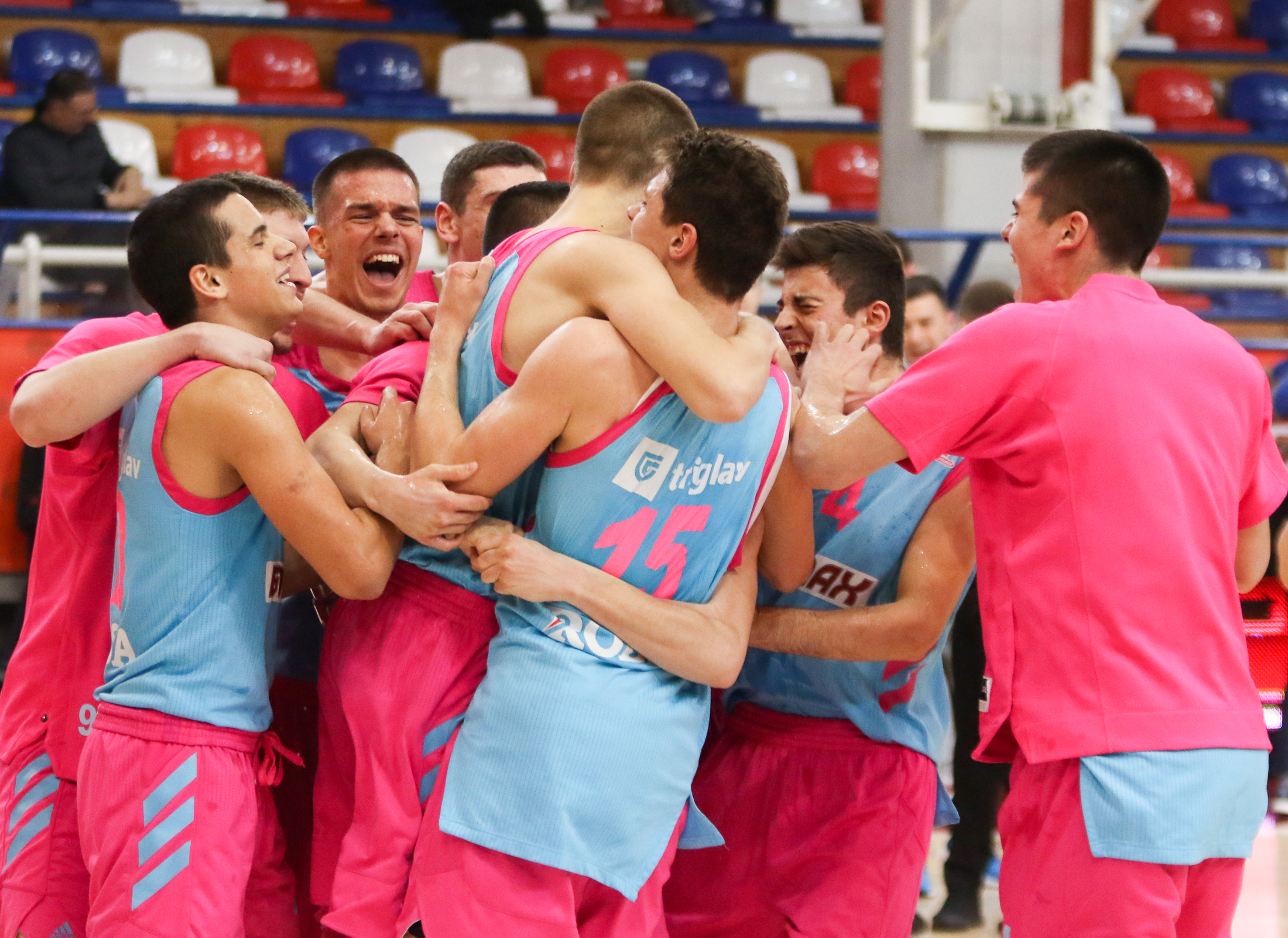 Photo: Mega Bemax/Ivica Veselinov