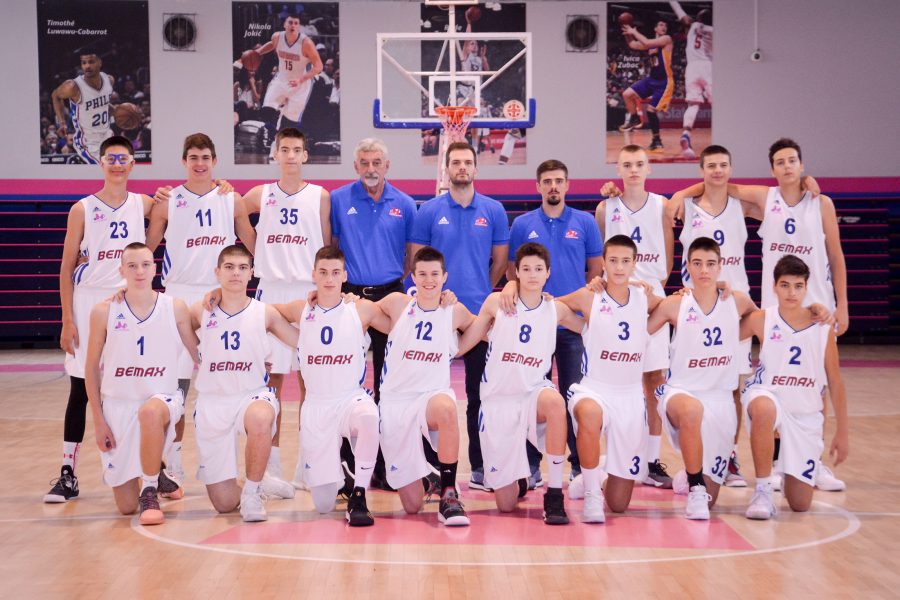 PIONEERS OF MEGA ON FRIDAY START FIGHT FOR THE TITLE, IN QUARTER-FINALS AGAINST CRVENA ZVEZDA
Pioneers of KK Banjica Mega will take part in the Final tournament of the Serbian Championship on Friday, May 10-12, in the Vizura sport hall in Zemun. The players of the coach Aleksandar colic will meet with Crvenazvezda mts in the quarter-finals on Friday at 19:00.
At the tournament, besides the pioneers of BC Banjica Mega, also will play Crvena zvezda mts, Partizan NIS, Vizura, Zemun Fitofarmacija, Foka, Borac and Trijumf.
U15 Mega have won one title in 2017 in the 4 season of the selection in the club with two triumphs in the Mini Cup, in 2017 and 2018.
Schedule:
Quarter-finals, 10th of May:
12:00: Foka – Zemun Fitofarmacija
14:15: Borac – Trijumf
16:45: Vizura – Partizan NIS
19:00: Crvena zvezda mts – Banjica Mega
Saturday, 11th of May:
14:00: winners of first and second quarter-finals matches
16:30: winners of third and fourth quarter-finals matches
Sunday, 12th of May:
12:00: 3rd place game
14:30: finals
Photo: Mega Bemax/Ivica Veselinov