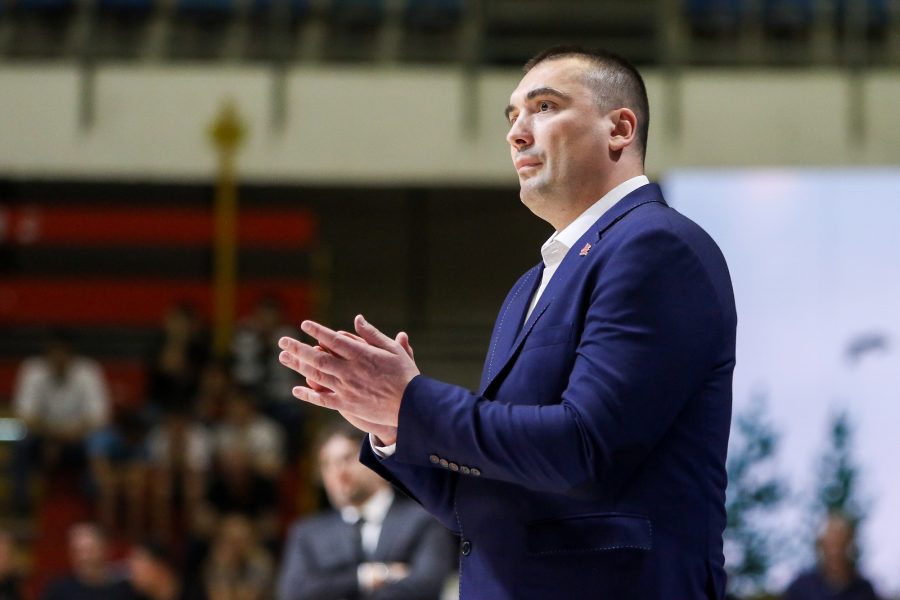 MILOJEVIC: "BETTER TEAM WON, I BELIEVE WE WILL LOOK BETTER IN THE FOLLOWING MATCHES"
Mega Bemax was defeated at the start of Superleague since Partizan NIS was better with 102:69 within the 1st round played in the Aleksandar Nikolic Hall in Belgrade.
Milos Koprivica had good game for Mega with 16 points and at a press conference after the match he pointed out that his team played too soft in the defense:
– I would congratulate Partizan on the win. We knew that a hard game awaited us, we did not respect the agreement from the locker room, we played too soft in defense. We turn to the next game where we will try to correct mistakes,
Koprivica said.
The coach of Mega Bemax at this match could not count on Goga Bitadze and Nikola Miskovic, and at the press conference he said that he believes the team will be able to advance to play-off:
– Partizan is better, they showed it. We were shooting badly, you can not resist a better team with such a poor performance. The result is little unrealistic, it did not have to end this way. But deservedly a better team won. We will be reinforced in the near future, probably we will look better then. I still believe that we will fight the play-off, that by that time we will play and be more competitive with the best Serbian clubs,
Milojevic said.
Photo: Mega Bemax/Ivica Veselinov