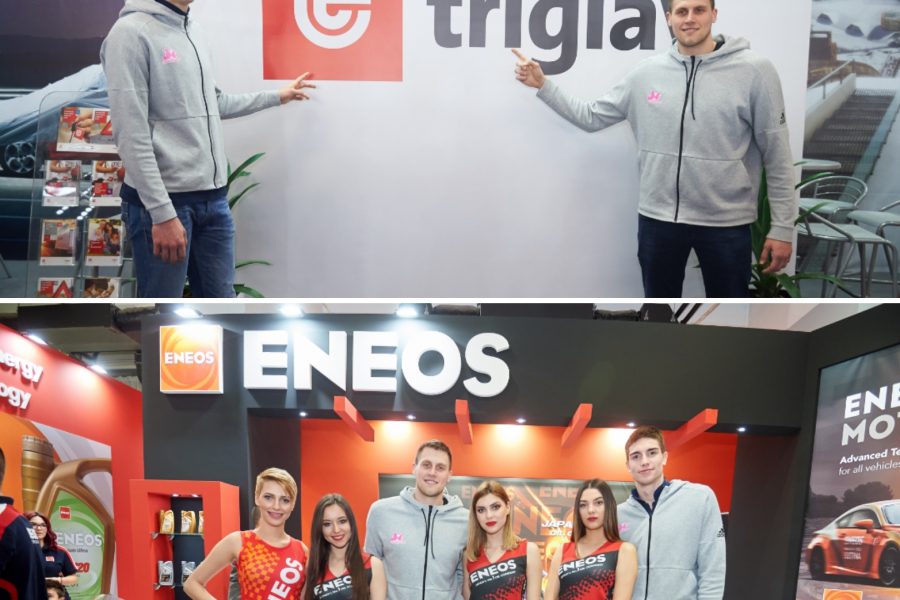 MISKOVIC AND FUNDIC GUESTS OF TRIGLAV OSIGURANJE AND ENEOS AT THE CAR'S FAIR
Basketball players of Mega Bemax Nikola Miskovic and Stefan Fundic were guests of the sponsors and friends of the club, Triglav osiguranje and Eneos at this year's Car Show in Belgrade.
At the stand of Triglav Osiguranje, which has been supporting the club for the fourth year, Mega's players were welcomed by the hosts, followed by socializing with the visitors of the stand.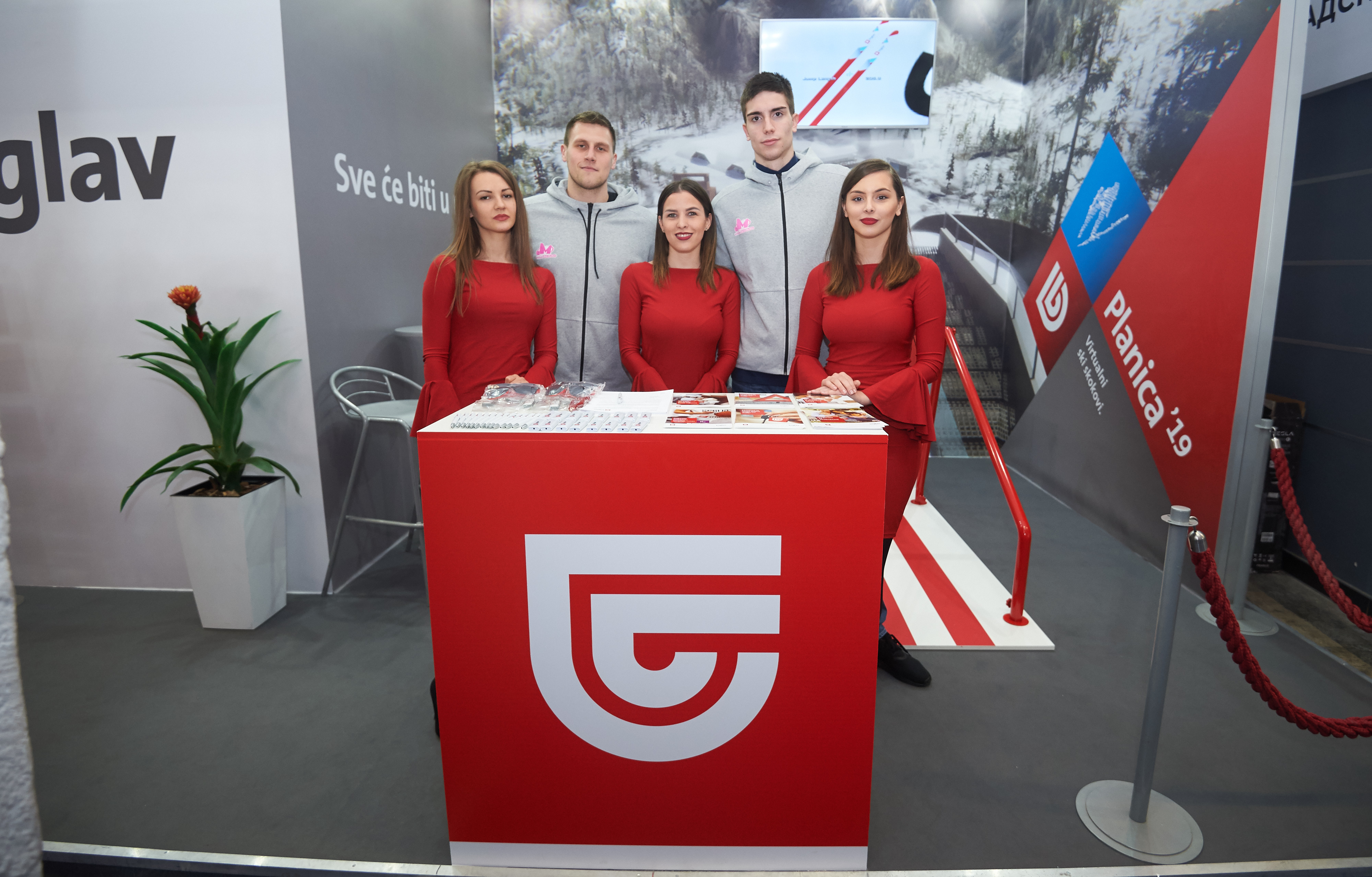 Additionally, Mega's players tried out the main attraction at the Triglav osiguranje stand, a ski jumping simulator.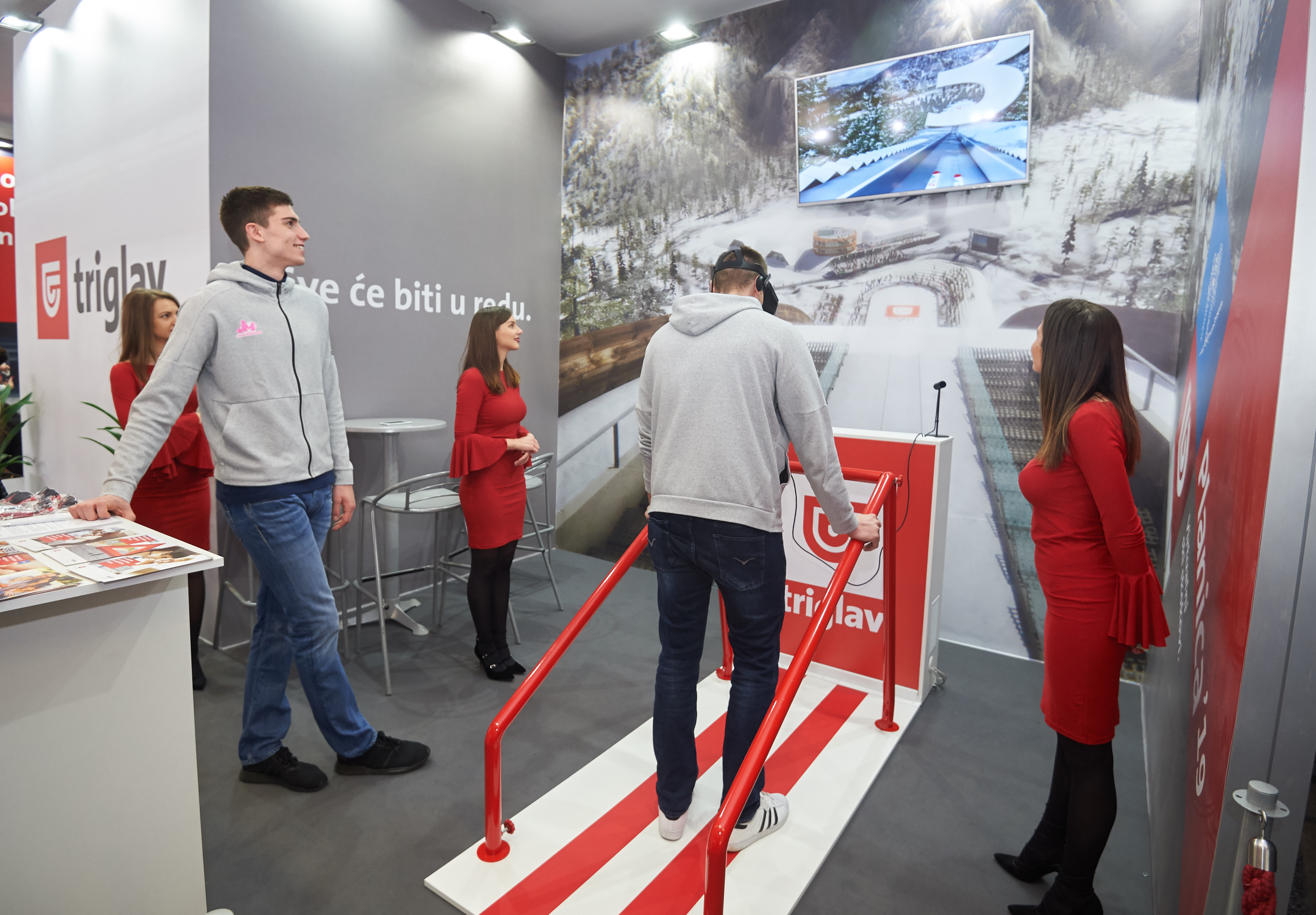 In a mini competition between the two players of Mega, in the end, Nikola Miskovic took the win.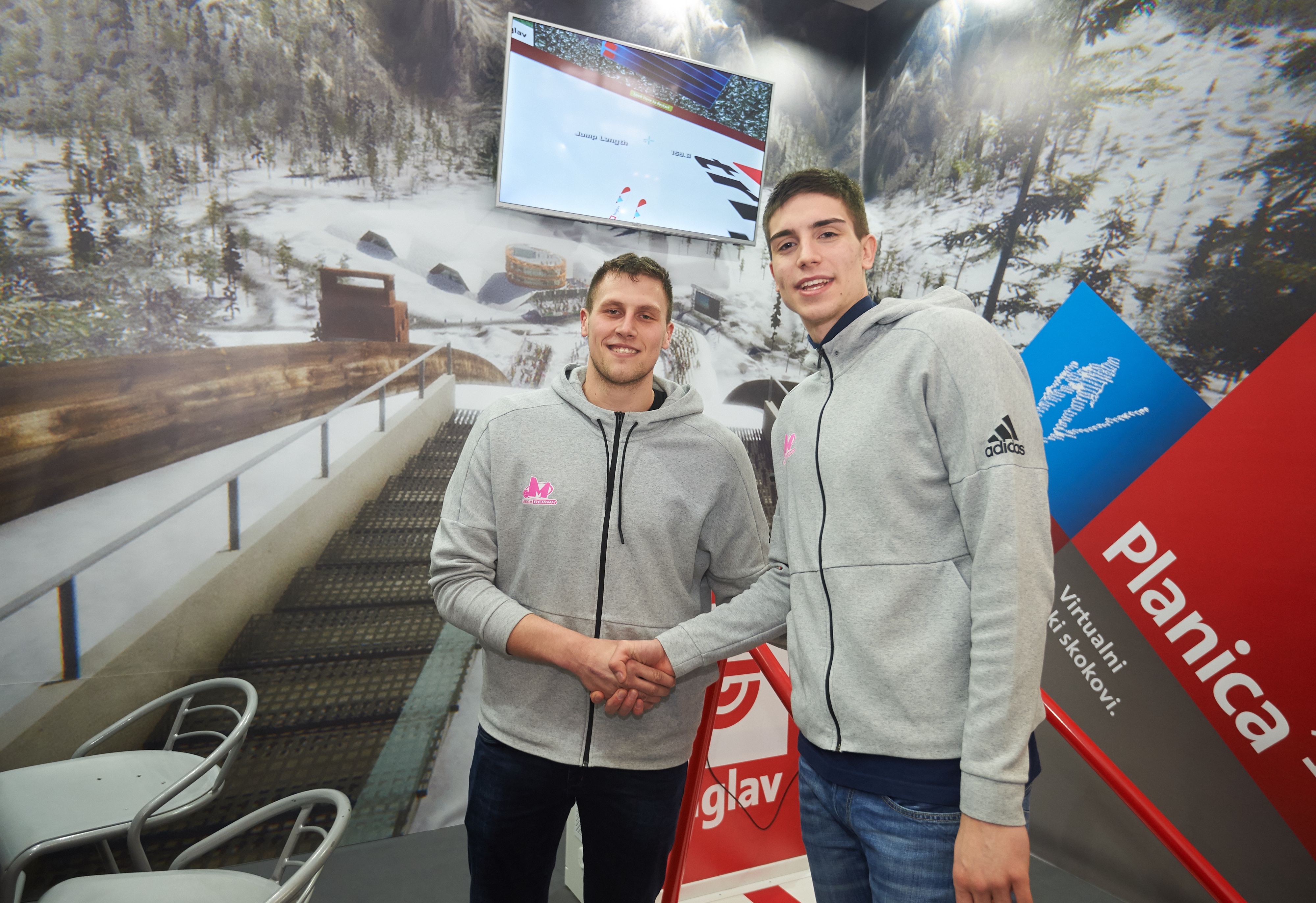 However, Stefan Fundic, as well as his teammate Nikola Miskovic, did not leave with empty hands from the Triglav Osiguranje stand as friendly hosts prepared gifts for players of Mega.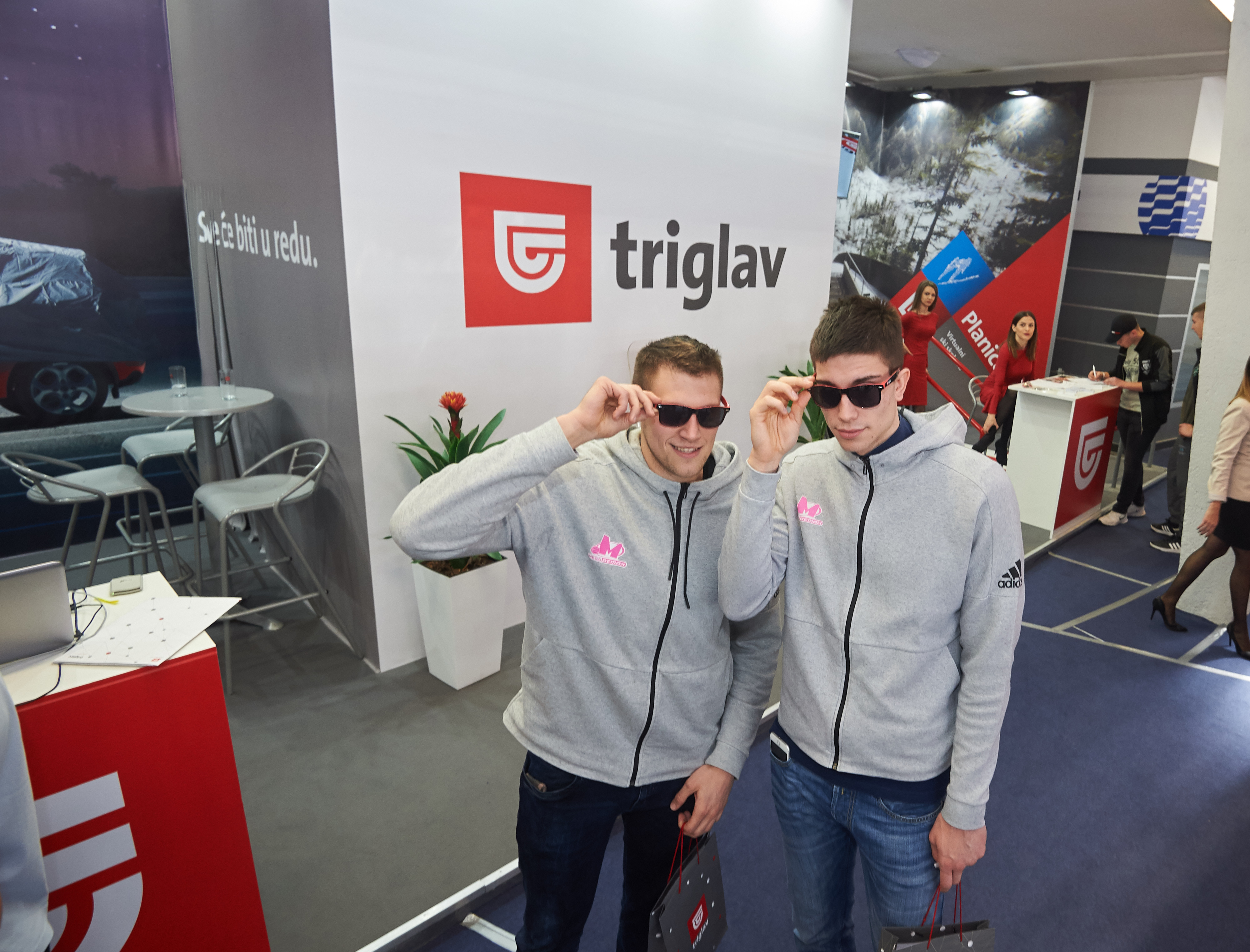 After socializing at the stand of Triglav osiguranje, Miskovic and Fundic were guests of Eneos, a sponsor who is supporting our club for seven seasons.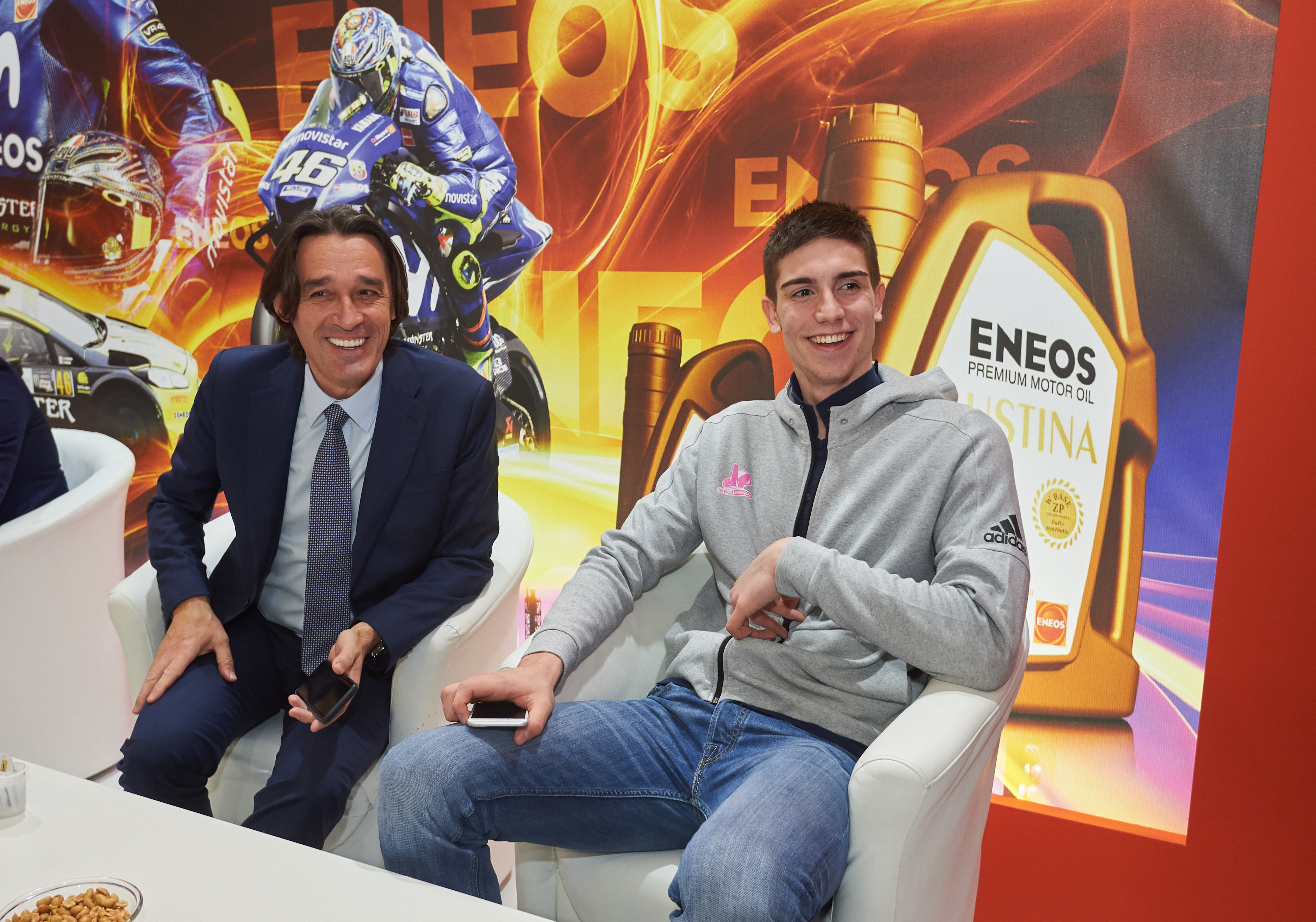 This year, Eneos celebrates a great jubilee, 10 years in the motor oil market in Serbia, and on this occasion, as a special guest Mr. Junichi Nakamura, General Manager of JX Nippon Oil-Eneos for Europe, was also present.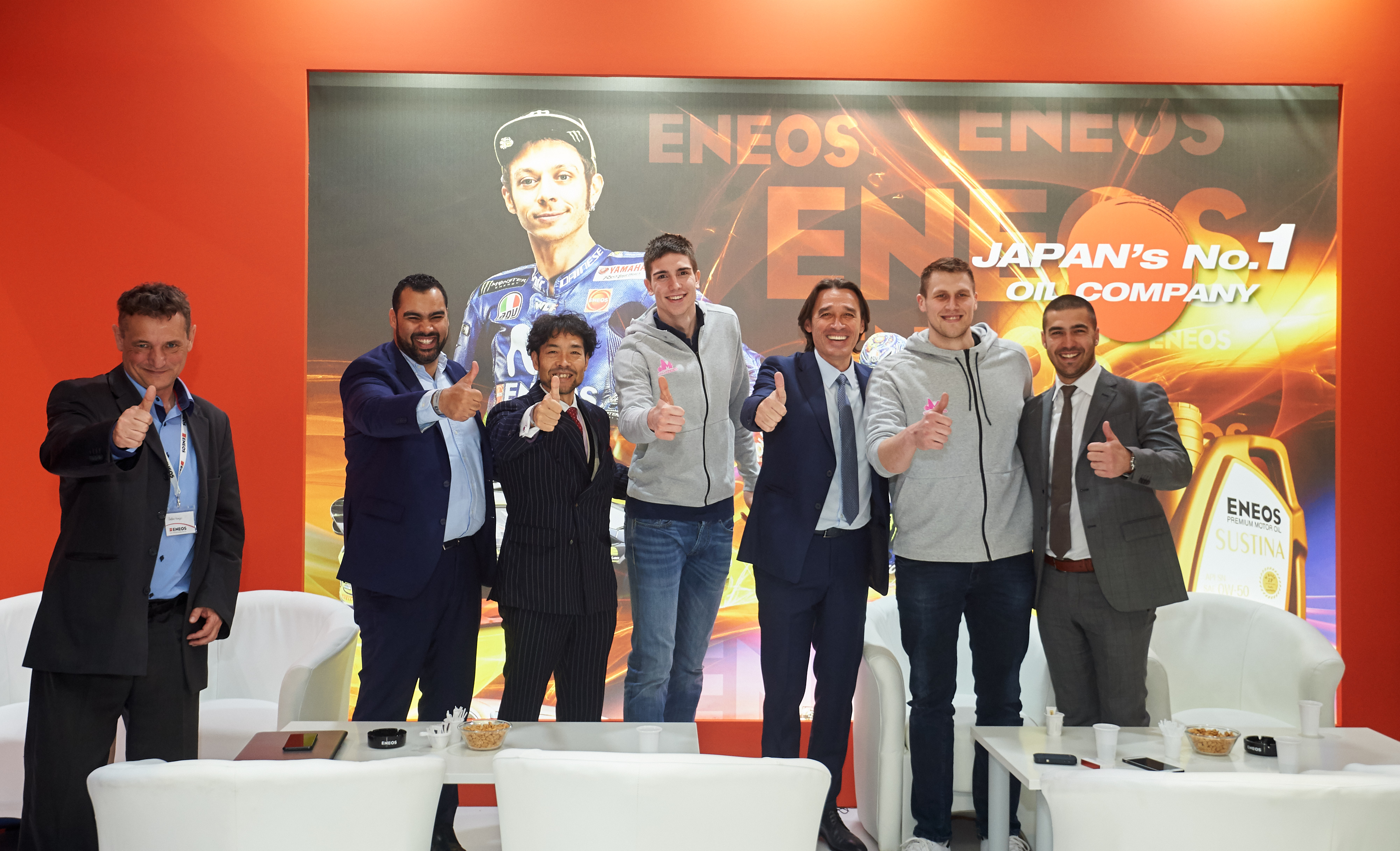 Since this season, Eneos has been a sponsor of Euroleague, the most elite European club competition.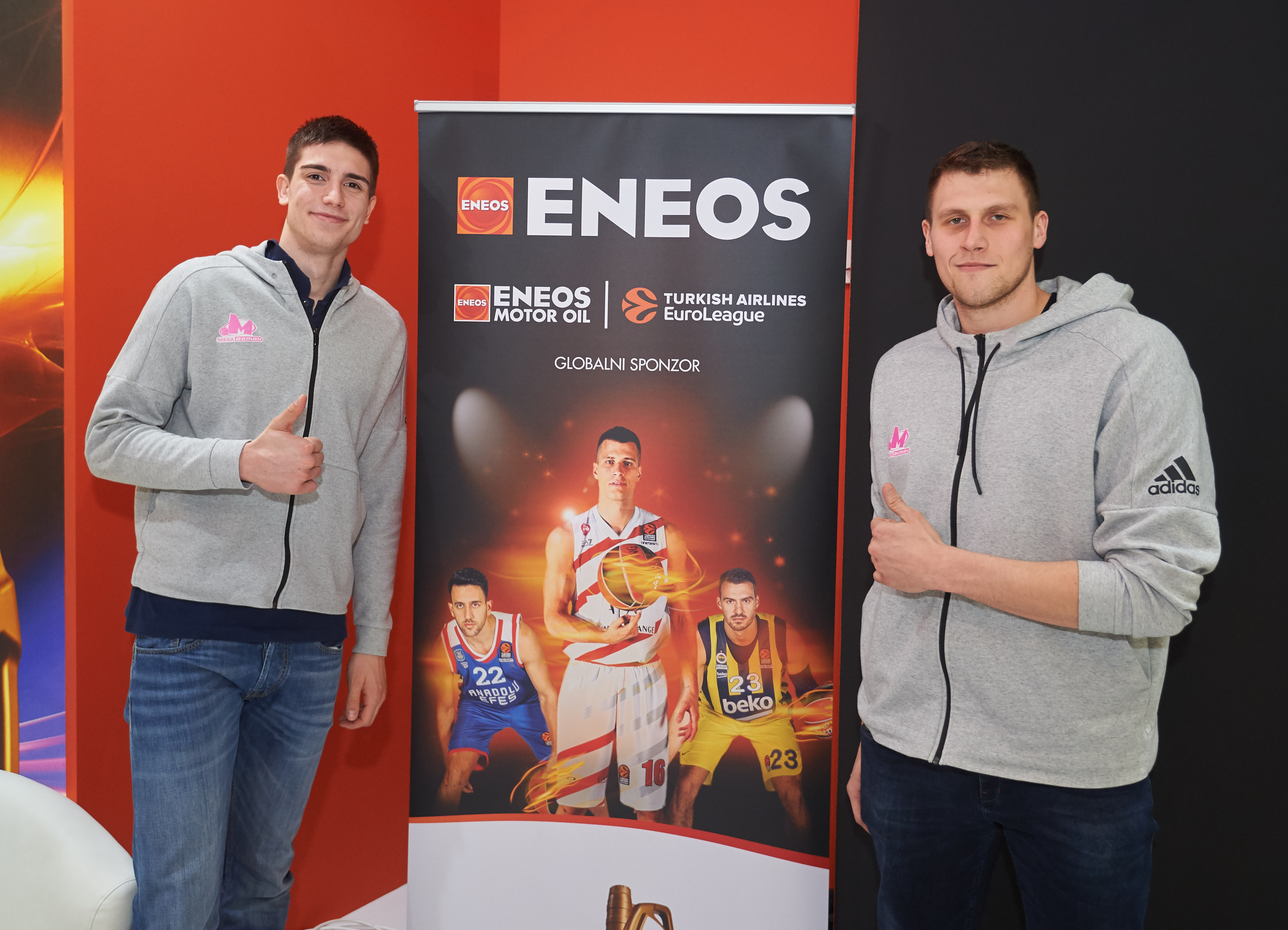 After hanging out with friends and visitors to the stand, followed now the traditional Mega photo shooting on the bike was followed, and at the end, the players of Mega received a gift packages from Eneos.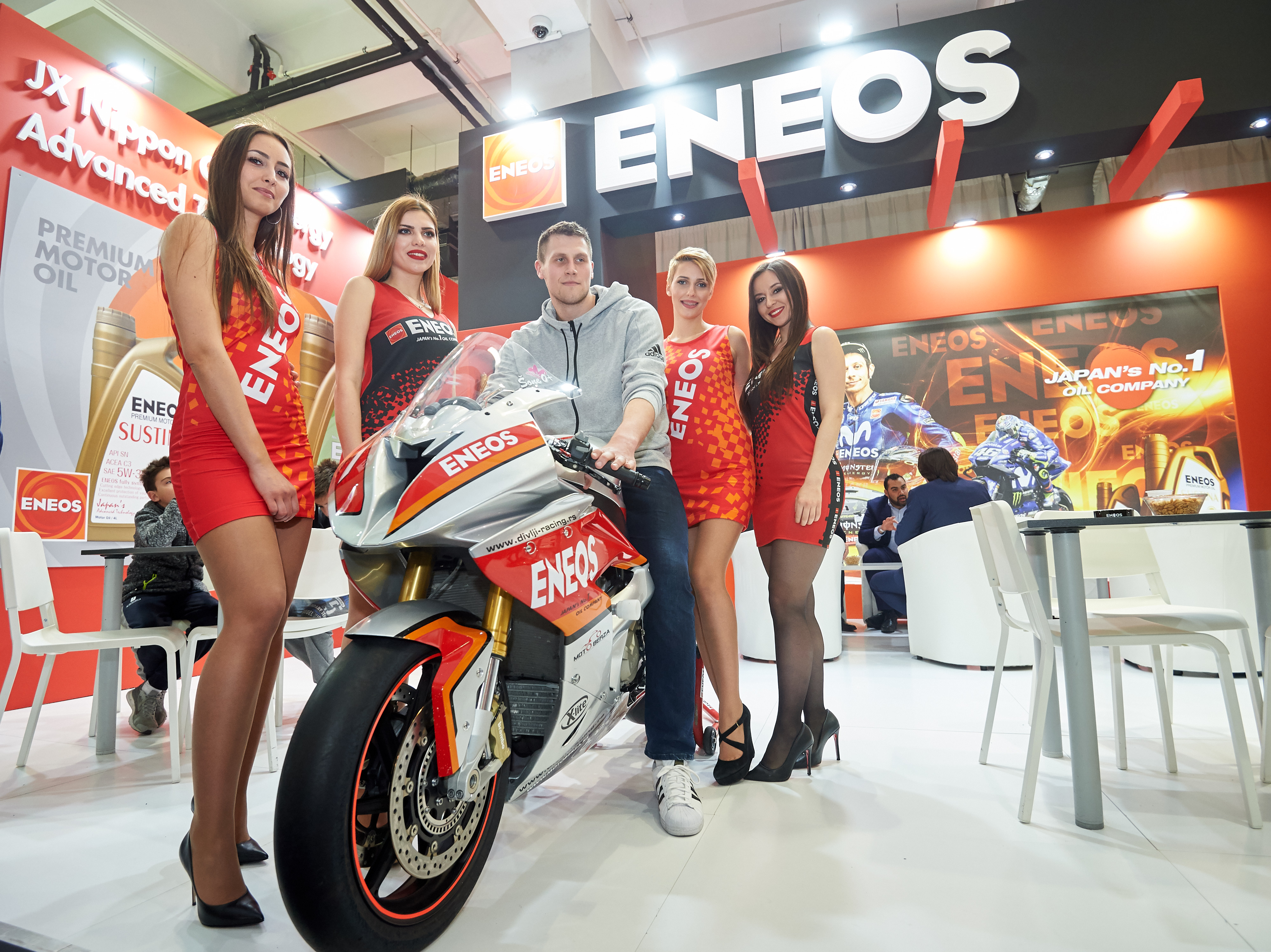 Photo: Mega Bemax