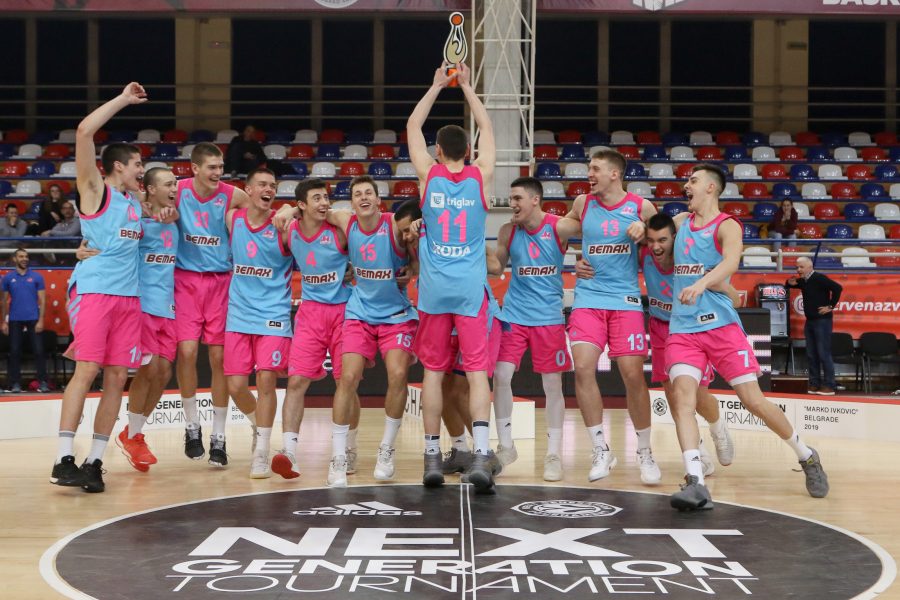 U18 MEGA BEMAX BEAT ZVEZDA AND BOOK TICKET FOR F8 IN VITORIA, LANGOVIC MVP
Mega Bemax juniors have beat Crvena zvezda mts with 63:73 (17:22, 14:16, 19:15, 13:20) in the finals of the Junior Euroleague qualifying tournament which was held at FMP Hall in Zeleznik. In a great defensive game, Mega's players led throughout the whole course of the match and at the beginning of the last quarter with the 0:12 series they denied a Crvena zvezda's attack and finally deservedly celebrate.
The players of coach Branko Milisavljevic with this triumph provided a placement to the F8 tournament, which will be held in May in Vitoria during Final Four Euroleague. With the triumph in this tournament, juniors Mega, ended a series of 38 consecutive victories and seven qualifiers won by Crvena zvezda.
The most effective in the ranks of Mega Bemax were Aleksandar Langovic who scored 18 points with 11 rebounds and Marko Andric with 13 points. Vukasin Masic and Lazar Zivanovic both scored 12 points in Crvena zvezda.
MVP of the tournament is Aleksandar Langovic, who averaged 13.8 points and 9 rebounds on the tournament.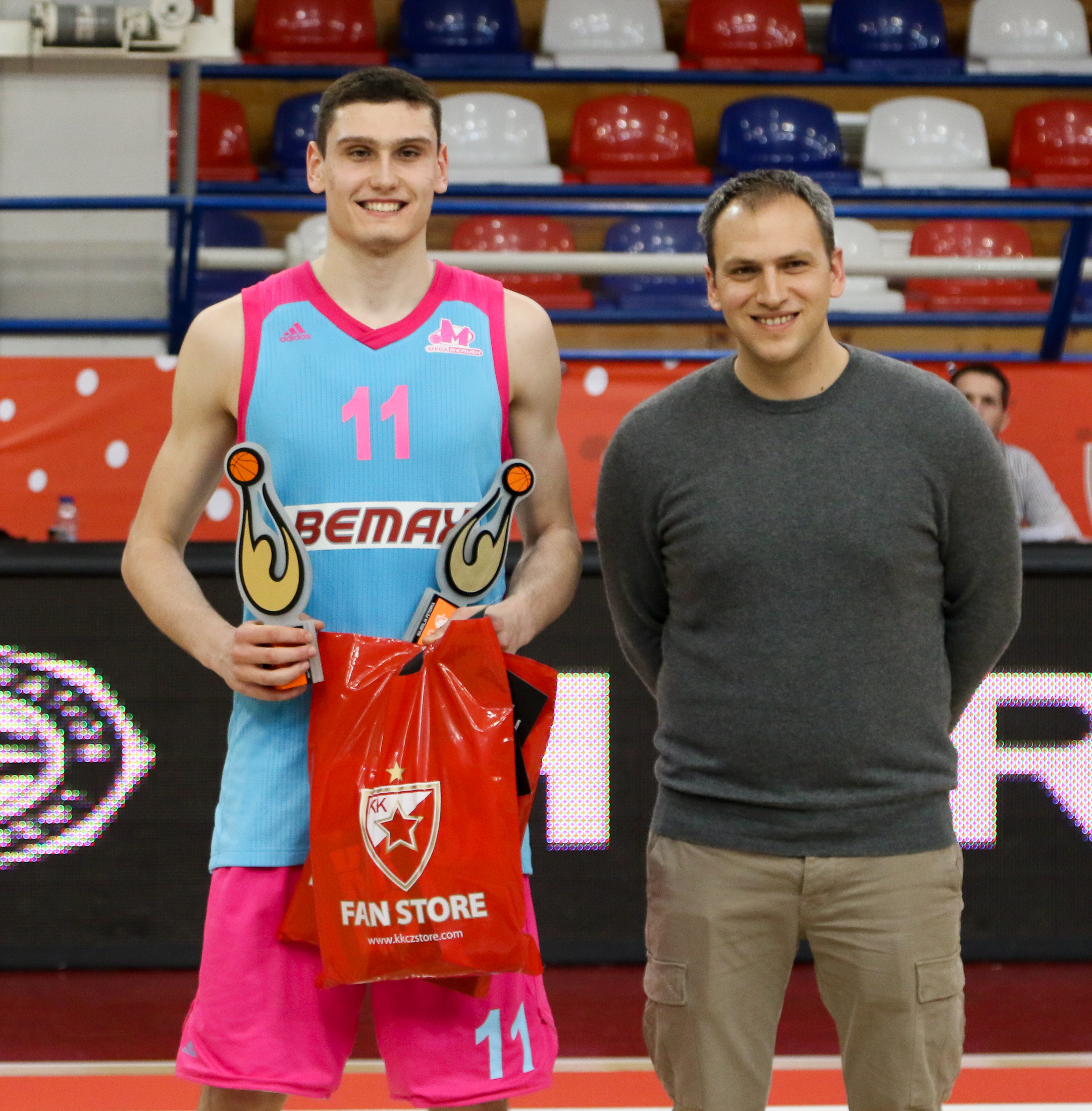 Coach of juniors of Mega Bemax Branko Milisavljevic pointed out after the match that the team spirit of his team has won:
– I would like to congratulate the players who showed great mentality and team spirit, from the first day of the tournament concluding with the last game. When it was most needed, our psychophysical condition was at its maximum. My guys are not yet aware how big weekend is behind us, that many were surprised with us beating Crvena zvezda on its court and tournament whose series of 38 victories on these tournaments enough speaks about their quality. Congratulations and the former coach and my friend Vlada Vukoicic from whom I inherited this team, which left me these guys. Congratulations and thanks to the whole organization of Mega, whose support I enjoyed from the first day of taking on the position of coach, from coach Dejan Milojevic over all others. Once the impressions are settled, we will see what sort of accomplishment we have made. As a trainer, I have the obligation to continue to work with these guys with the same approach and the belief that every day they are better players,
Milisavljevic said.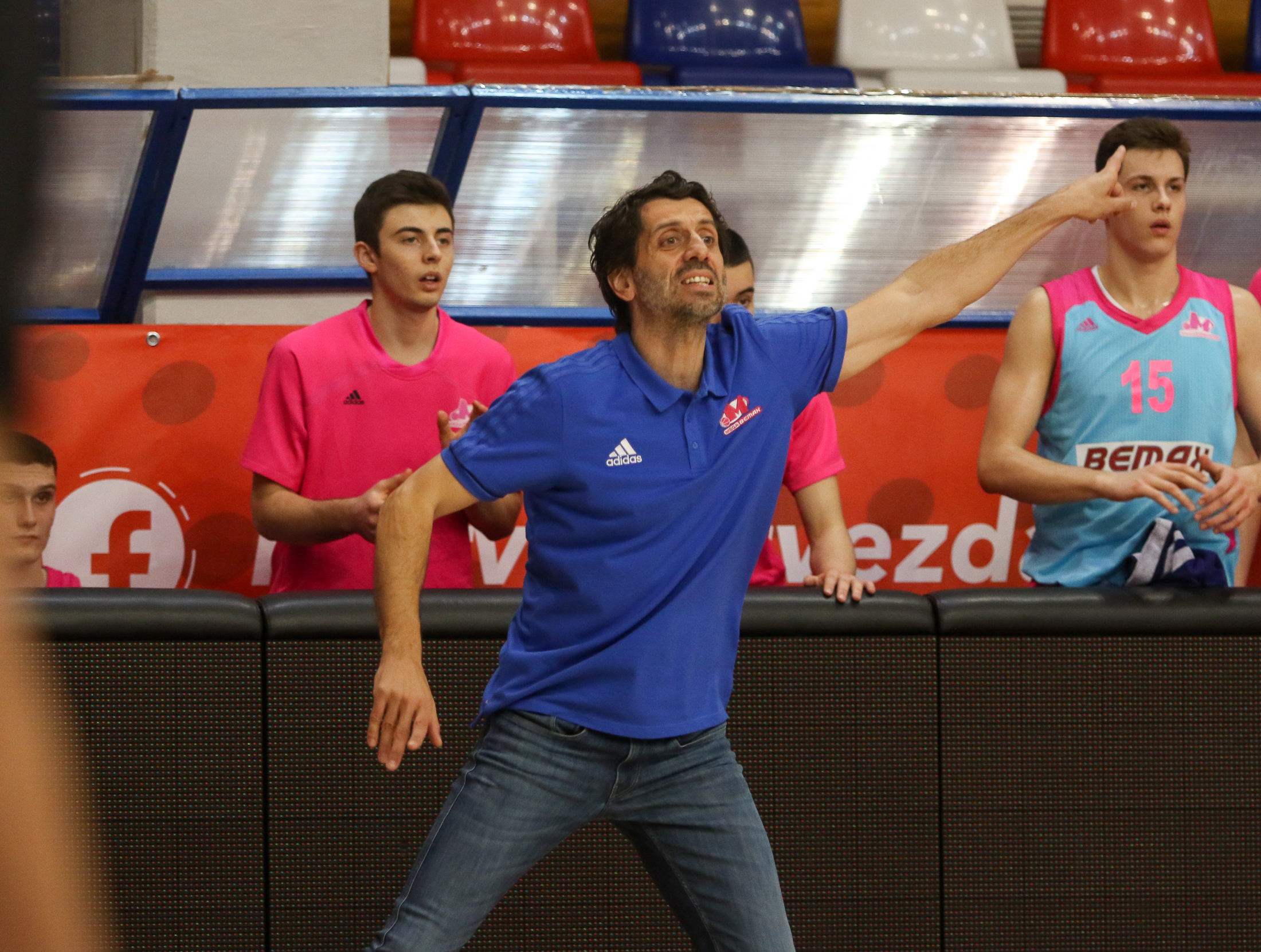 Before the final match, a dunk competition was held where Mega's representative was Nikola Milosevic while Nikola Milojevic was competing in three point shot out.
Mega had an advantage from the beginning of the match and, above all, controlled the game with a brilliant defense, so at half-time led with 31:38 and with only one hit three pointer. In the third quarter Mega had the biggest plus 13, but Crvena zvezda managed with threes to return to the match, and to equalize at 53:53 at the beginning of the last quarter. There followed the series Mega 0:12 which definitely resolved the match after which Zvezda failed to endanger the victory of juniors of Mega.
Crvena zvezda mts: Uskokovic, Pavićevic 2, Karapandzic 11, Popovic 9, Manojlovic, Radosavljevic, Vasic 9, Masic 12, Kolaric, Tomasevic 8, Dimitrijevic, Zivanovic 12.
Mega Bemax: Music 4, Milojevic, Milosevic, Kljajevic 9 (6 rebounds), Agoc 4, Bumbic 6, Langovic 18 (11 rebounds, index 30), Andric 13, Markovic 6, Miskovic, Brekic 8 (7 rebounds), Musikic 5.
Photo: Mega Bemax/Ivica Veselinov