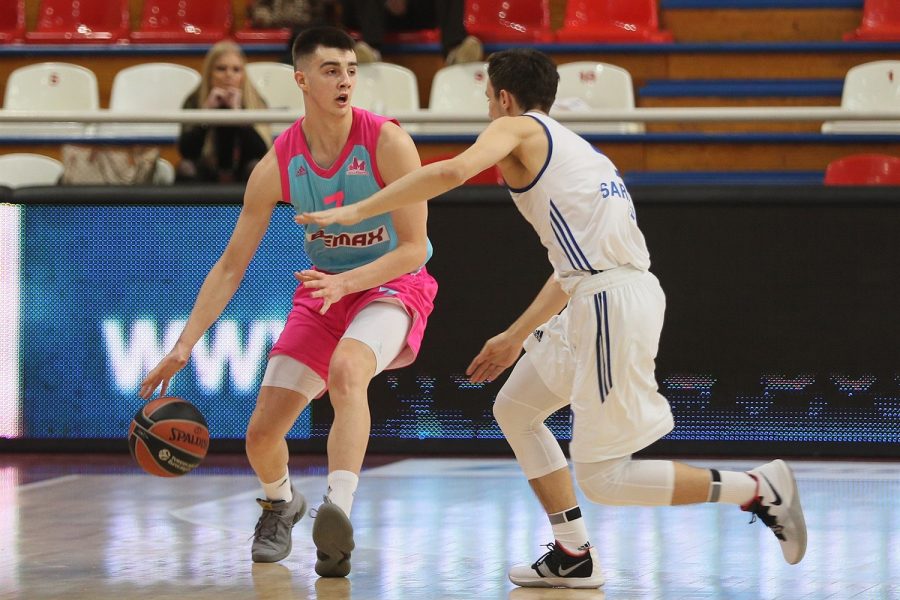 U18 MEGA BEMAX CONVINCING AGAINST SPARS, ON SUNDAY IN THE FINALS AGAINST CRVENA ZVEZDA
Mega Bemax juniors recorded all three wins in Group B in the junior Euroleague qualifying tournament in Belgrade after they won against Spars with 55:86 (19:29, 10:11, 14:15, 12:31) within the third round. The players of coach Branko Milisavljevic after the first quarter had 10 points advantage, in order to overcome a weak period in the second period, in which they were without points for several minutes, so the score was 29:40 at half time. In the second half of the Spars team did not manage to endanger the victory of Mega, which in the end was by a convincing 31 points difference.
The most effective in the ranks of Mega Bemax were Marko Kljajevic with 20 points and Aleksa Markovic with 13 who also had 11 rebounds. In the Spars, the best was Nikola Micic with 14 points.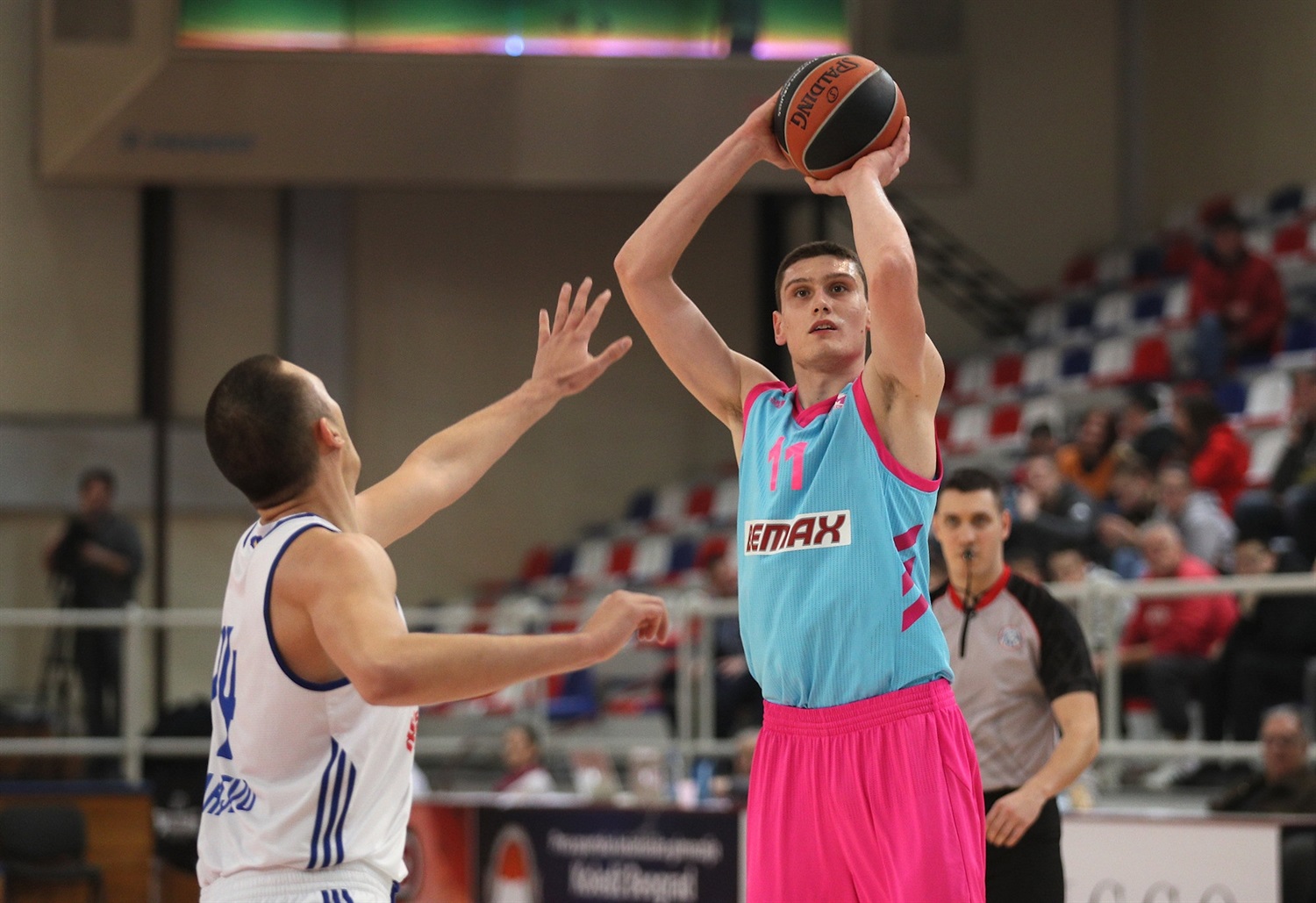 Mega Bemax juniors will fight for the F8 tournament of Junior Euroleague in Vitoria in the finals on Sunday from 19:00, and the opponent will be host of the Qualifiers Crvena zvezda mts.
Spars: Bulatovic 8, Dedajic 6, Elez 1, Pilav, Herenda 4, Bajrovic 1, Malesevic, Radak 8, Huseinspahic 4, Micic 14, Vidovic 2, Topolovic 7.
Mega Bemax: Music, Milojevic 3, Milosevic 6, Kljajevic 20, Agoc 3, Bumbic 12 (8 assists), Langovic 12, Andric 4, Marković 13 (11 rebounds), Miskovic, Brekic 4, Musikic 9 (7 rebounds).
Photo: Dragoslav Zarkovic