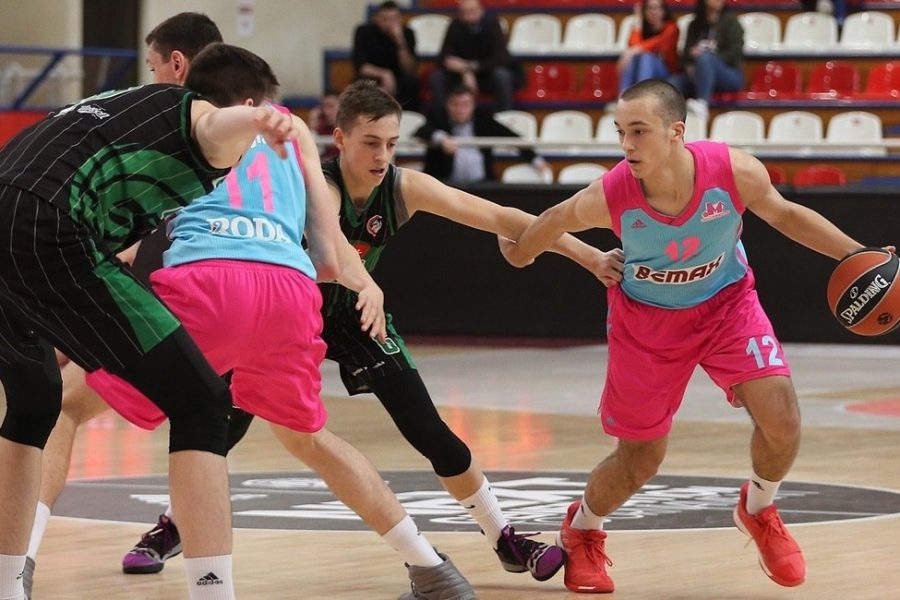 WIN FOR U18 MEGA BEMAX AGAINST OLIMPIJA AT THE START OF EB ANGT QUALIFIERS
U18 Mega Bemax juniors started with win junior Euroleague Qualifiers in Belgrade since they defeated Petrol Olimpija with 74:61 (19:15, 22:16, 16:14, 17:16). The players of coach Branko Milisavljevic came to the win FMP hall in Zeleznik since they got lead late in the first quarter and kept it to the end of the match. On several occasions, Olympija dropped minus to a one-digit difference, but Mega's victory never came into question.
The most effective in the ranks of Mega Bemax were Marko Andric with 17 points and Bosko Bumbic with 12 while Aleksandar Langovic had 10 points and 12 rebounds. Alen Malovcic scored 16 points in the Petrol Olimpija.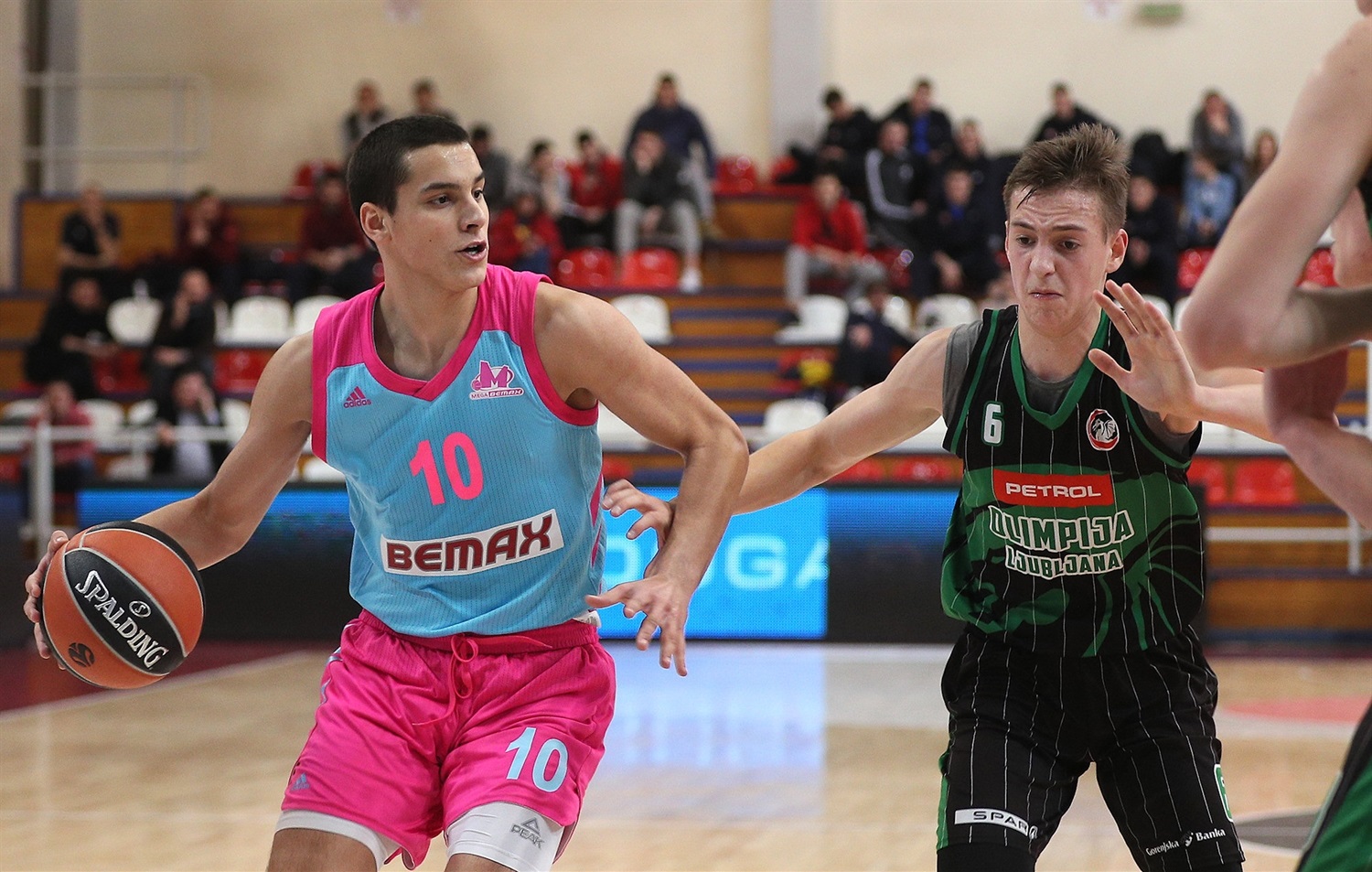 U18 Mega at the Euroleague Basketball Adidas Next Generation Tournament Belgrade is expecting two matches on Saturday, from 10 am against Fenerbahce and from 18:00 against Spars from Sarajevo.
Group A consists of Crvena zvezda mts, Olympiakos, Cedevita and Venezia, and the first places teams from both groups will fight on Sunday at 7 pm for the F8 Tournament of junior Euroleague in Vitoria.
Mega Bemax: Music, Milojevic 2, Milosevic 4, Kljajevic, Agoc 7, Bumbic 12 (6 assists), Langovic 10 (12 rebounds), Andric 17, Markovic 8, Miskovic, Brekic 6, Musikic 8 (7 rebounds).
Petrol Olimpija: Sytnikov 5, Dane, Cerkvenik 4, Jurkovic 4, Kocevar 2, Sagadin 10, Malovcic 16, Fajfar 2, Klavzar 12, Vrecko 4, Vukovic, Sikanic 2.
Photo: Dragoslav Zarkovic