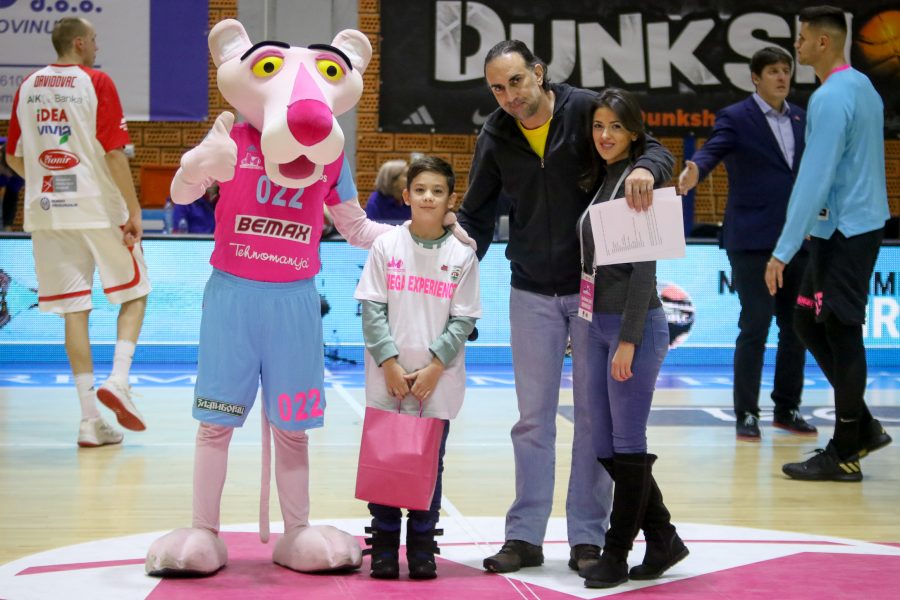 "LITTLE MAYOR" VUKASIN GUEST OF MEGA AT THE MATCH AGAINST CRVENA ZVEZDA
In front of the almost full hall PSC Pinki in Sremska Mitrovica, Mega Bemax's players played a good second half against Crvena zvezda mts, but the minus from the first 20 minutes was too big, and the guests celebrated with 68:78. And at the match against the Zvezda was continued with the project "Mega Experience" in which the club's guests are young and talented children of Sremska Mitrovica.
This time the guest of the club was Vukasin Pudja, a second-year student of the Jovan Jovanović Zmaj Elementary School in Sremska Mitrovica, whose composition on the topic "When I grow up, I will be the Mayor" was selected as the best in the competition of City Administration for Education. Vukasin is a excellent student, born 23.03.2010. He loves math, he practices football, goes to acting class, and follows basketball. His favorite basketballl player of Mega is Stefan Fundic.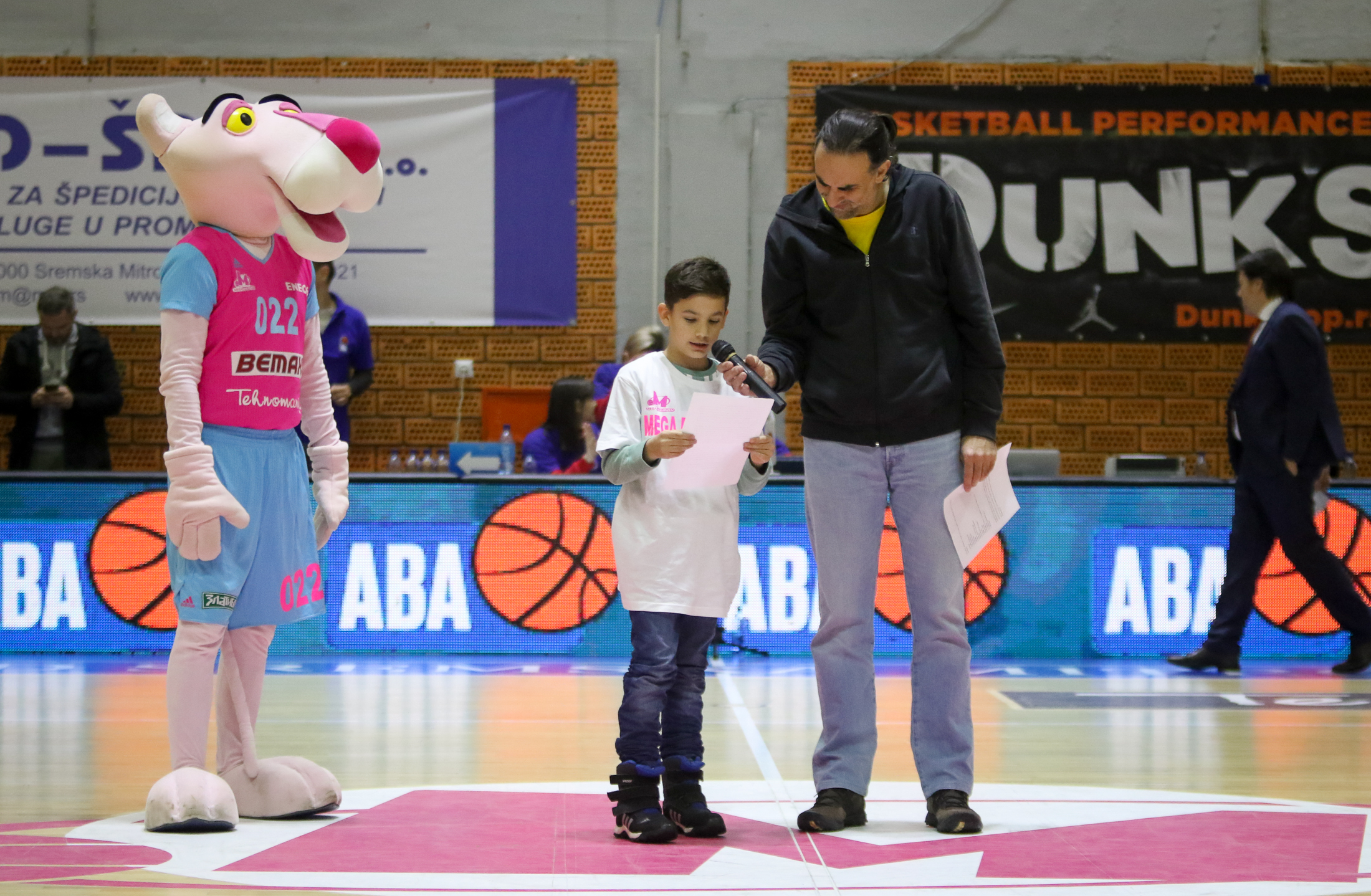 Prior to the start of the match, Vukasin greeted with players of Mega and followed the match from a special place in the colors of the club along the court. At the break in the half-time, Vukasin read his winning composition and the crowd in Sremska Mitrovica welcomed him with great applause while he received a gift pack from the club. At the end of the match, Vukasin took memorable picture with the basketball player of Mega Stefan Fundic.
In the half-time, 3 × 3 basketball matches were played in which the Primary school students from Sremska Mitrovica competed. The team "MX" beat the team "Bajic" with 5:2 while "MB" won against "Institucija with 2:0. The Mini League will be played during Mega Bemax games in Sremska Mitrovica and the winners will receive nice prizes.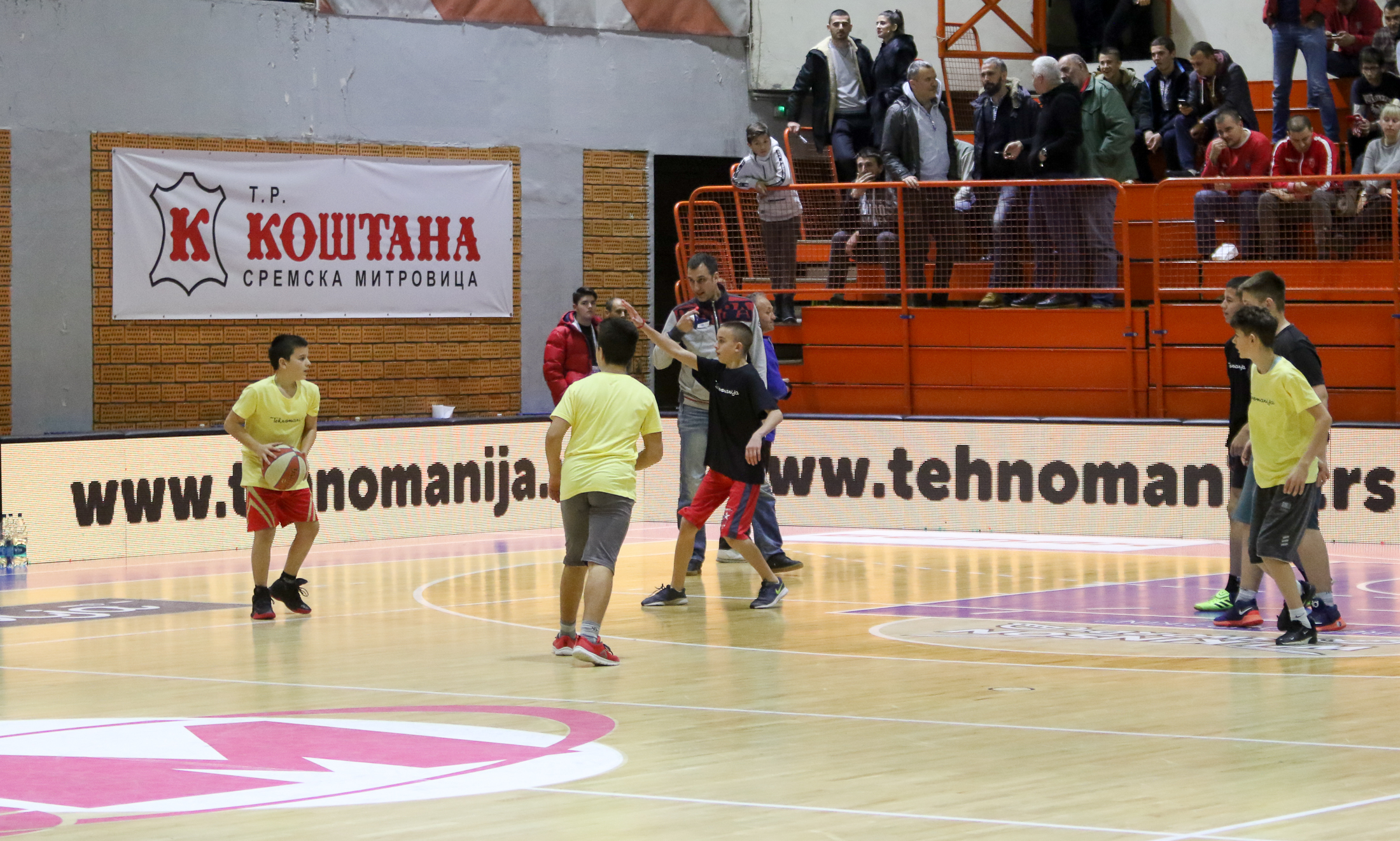 In the breaks between the quarters, spectators competed in shooting from half-court for TV court, a gift from Tehnomanija.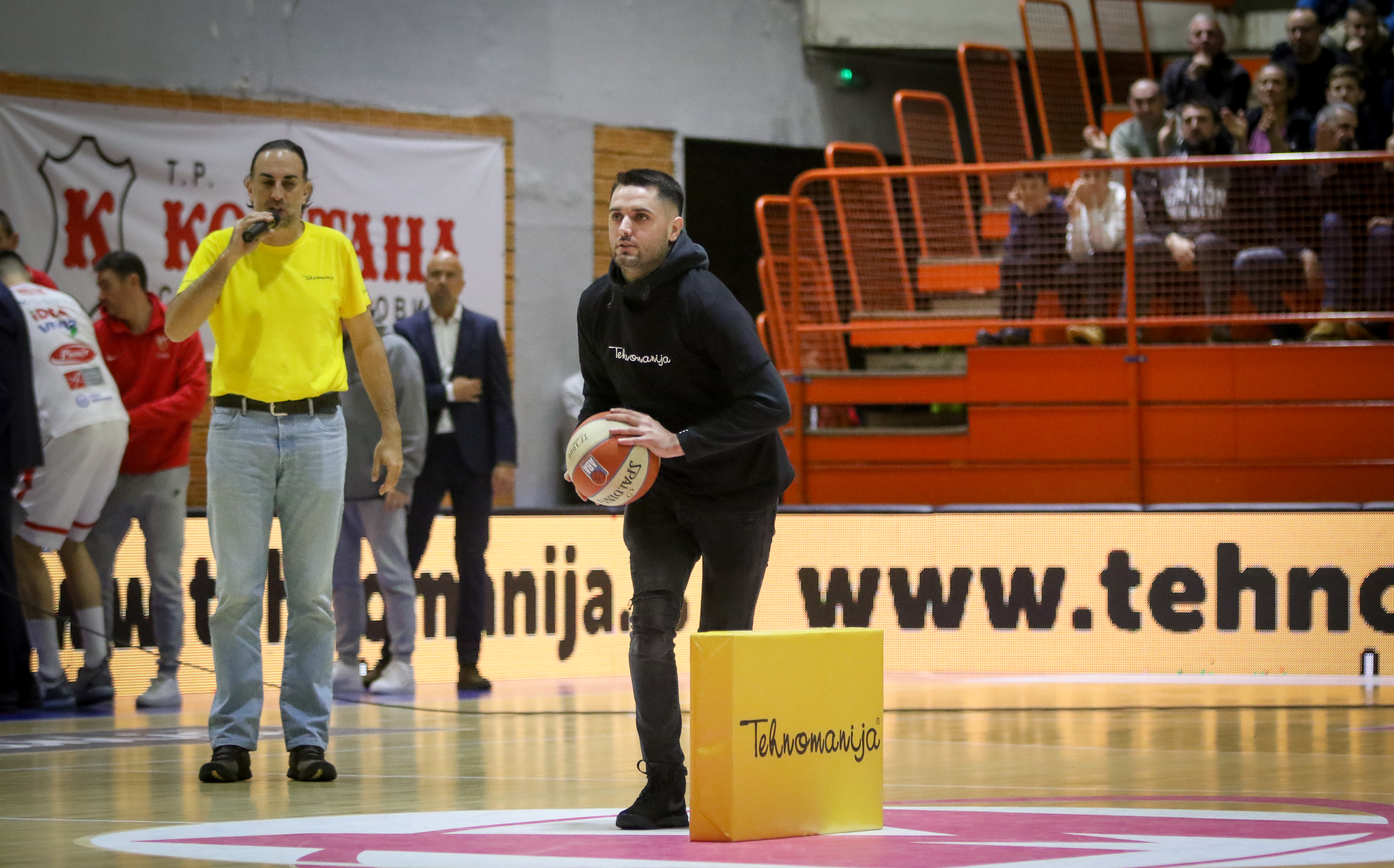 The audience was delighted at the PSC Pinki Hall, since the second TV went into the hands of the precise viewer as Milan Krstic hit half-court shot and won TV, a gift from Tehnomanija.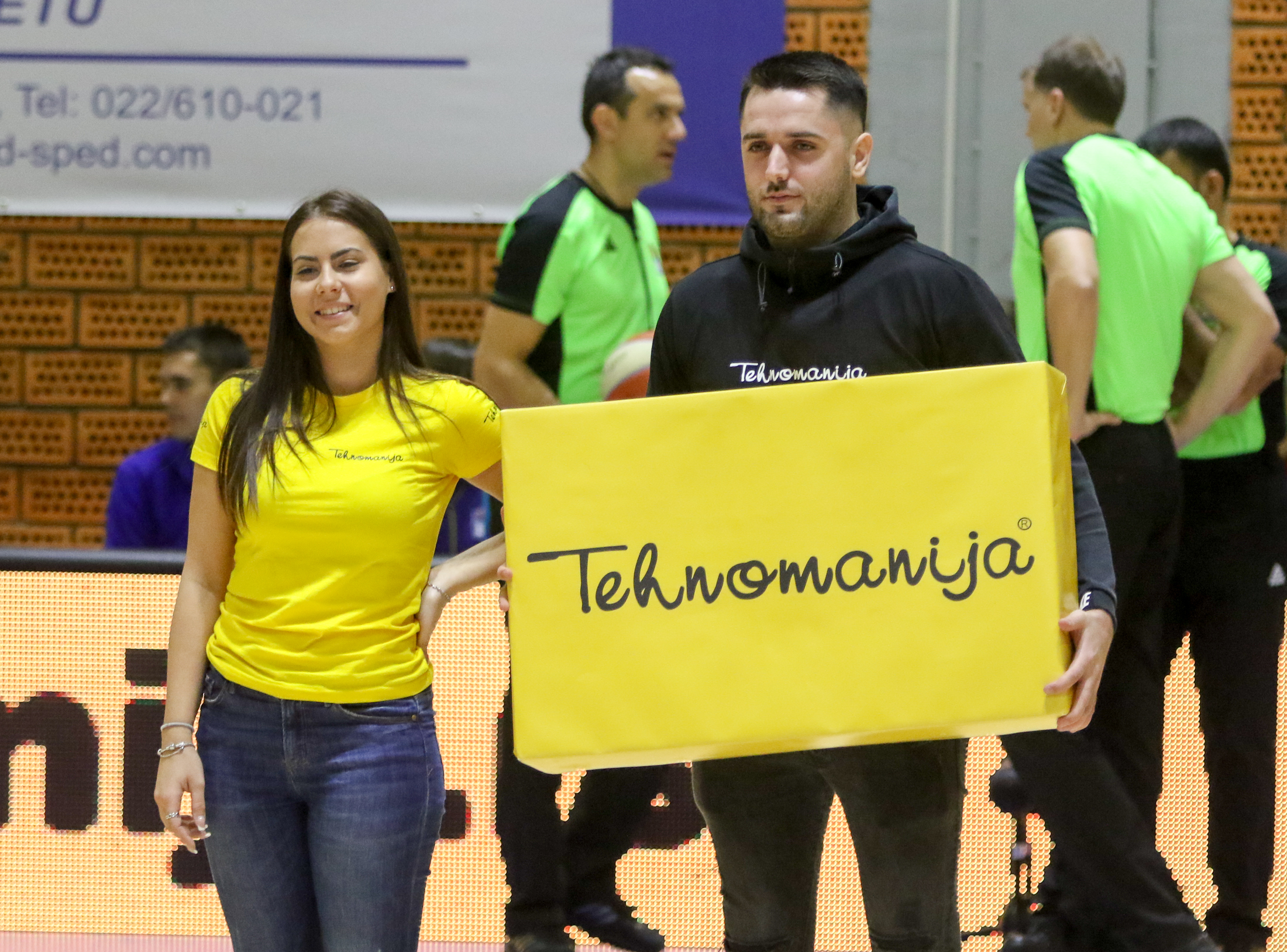 Foto: Mega Bemax/Ivica Veselinov