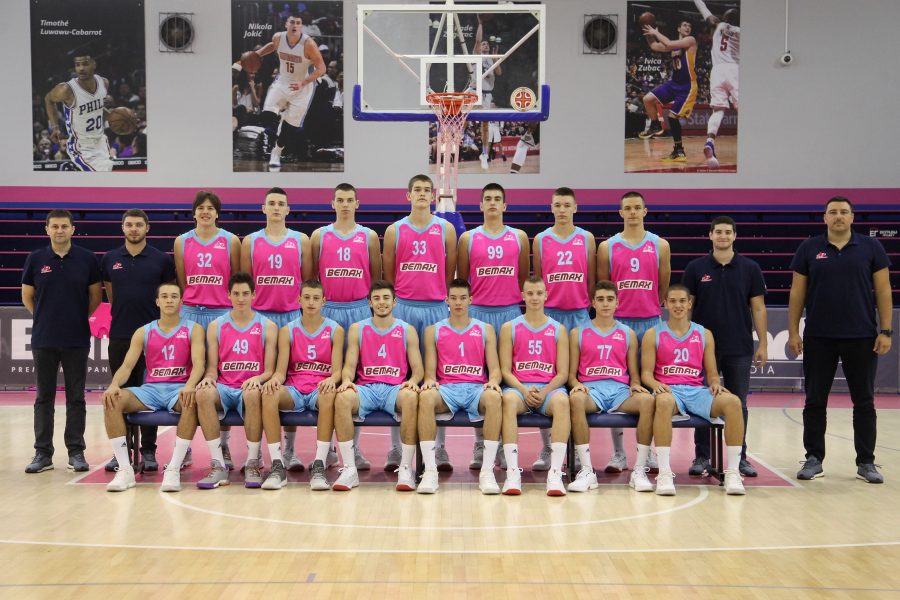 CADETS OF MEGA BEMAX WON DERBY AGAINST PARTIZAN FOR 4-0 IN THE LEAGUE
The cadets of Mega Bemax won the derby match of the 4th round of the Triglav Cadet League of Serbia against Partizan NIS with 62:70 (11:9, 11:23, 22:20, 18:18). The players of coach Dragoljub Avramovic came to a key advantage in the second quarter andthen controled the result by the end of the match and eventually earned a well deserved victory.
The most effective in the ranks of Mega Bemax were Marko Andric and Mihailo Mušikic both with 15 points.
After the 4 rounds of the Triglav Cadet League of Serbia, Mega Bemax has a score of 4-0, and in the next round, the cadets of Mega will meet Mladost
Mega Bemax: Milosevic 4, Jovic 10, Agoc 12, M. Andric 15 (5 rebounds, 5 assists and 5 steals), Marjanovic, P. Kovacevic 12, Krtinic, Musikic 15 (8 rebounds), Stanojevic, Petojevic, Milic, Pavicevic 2.
Photo: Mega Bemax / Ivica Veselinov