MEGA BEMAX BEAT THE FINALIST OF NCAA CHAMPIONSHIP!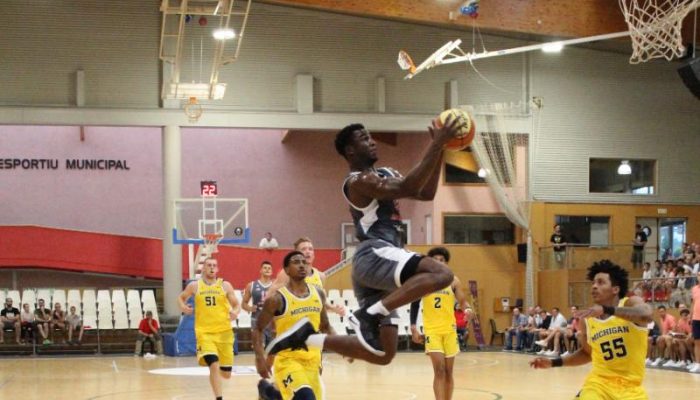 Mega Bemax won against Michigan Wolverins, the finalists of last NCAA championship, with 73:81 (21:16, 7:18, 17:20, 28:27) within the first control match played in San Julia de Vilatorta in Spain. Players of coach Dejan Milojevic with excellent defens in the second and third quarter reached plus 18, which Michigen managed to drop to only 2 points in the last quarter, but Mega's players denied the attack and in the end deservedly celebrated.
The best in the ranks of Mega Bemax were Mushidi with 19 points, Bitadze with 16 with 10 rebounds and Mokoka with 13, while Fundic had 9 points and 9 rebounds. In the Michigan team the best were Poole with 16 and Brazdeikis with 15 points.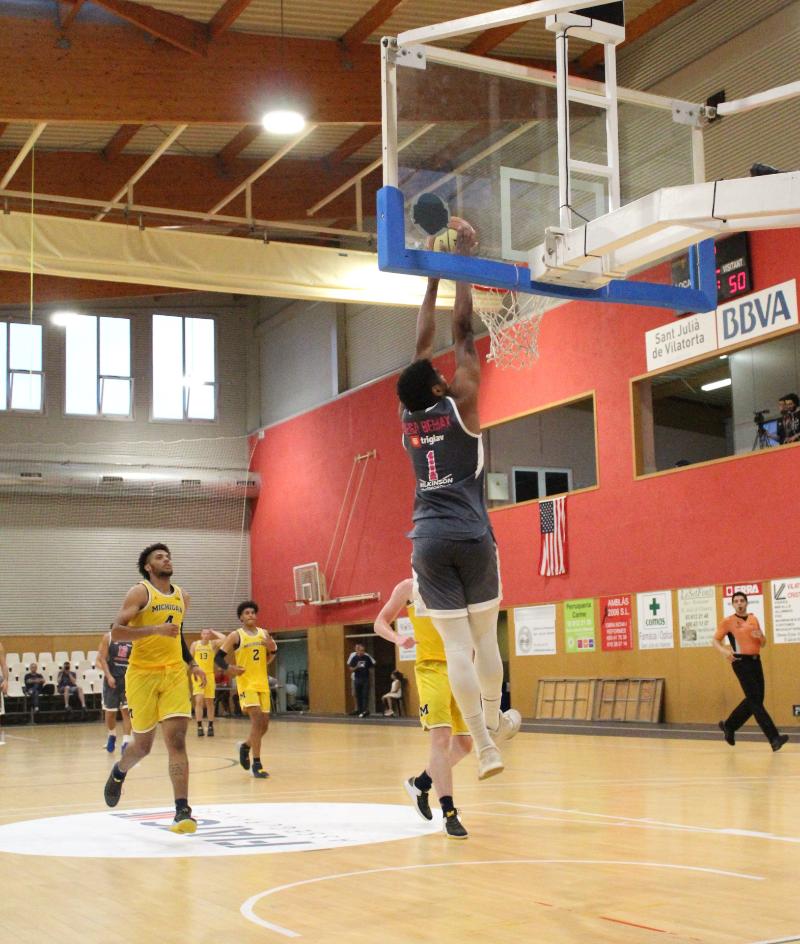 Mega Bemax meets with the ACB League team Movistar Estudiantes on Friday at 20:00 in the same hall.
Mega at the start of the match after offensive rebounds reached 7:11 advantage, but Michigan played better in the attack and managed to take the lead by the end of the quarter, 21:16. The fantastic defense of Mega limited NCAA finalists to only 3 points in 8 minutes, and at half-time was 28:34 for Mega with 8 points Bitadze and 7 points of Mokoka.
The great game of Dejan Milojevic players continued in the third quarter where in the middle of the period Mega with series 0:12 reached plus 18, 28:46. Michigan returns with a 11:2 series for 39:48, after which Milojevic called time-out. By the end of the quarter, Mega consolidated and the result before last 10 minutes was 45:54.
In the last quarter, Michigan managed to drop the minus to only 2 points (57:59) to 5 and a half minutes to the end finish, but Mega's players denied Michigan's attack and finally celebrated with 73:81.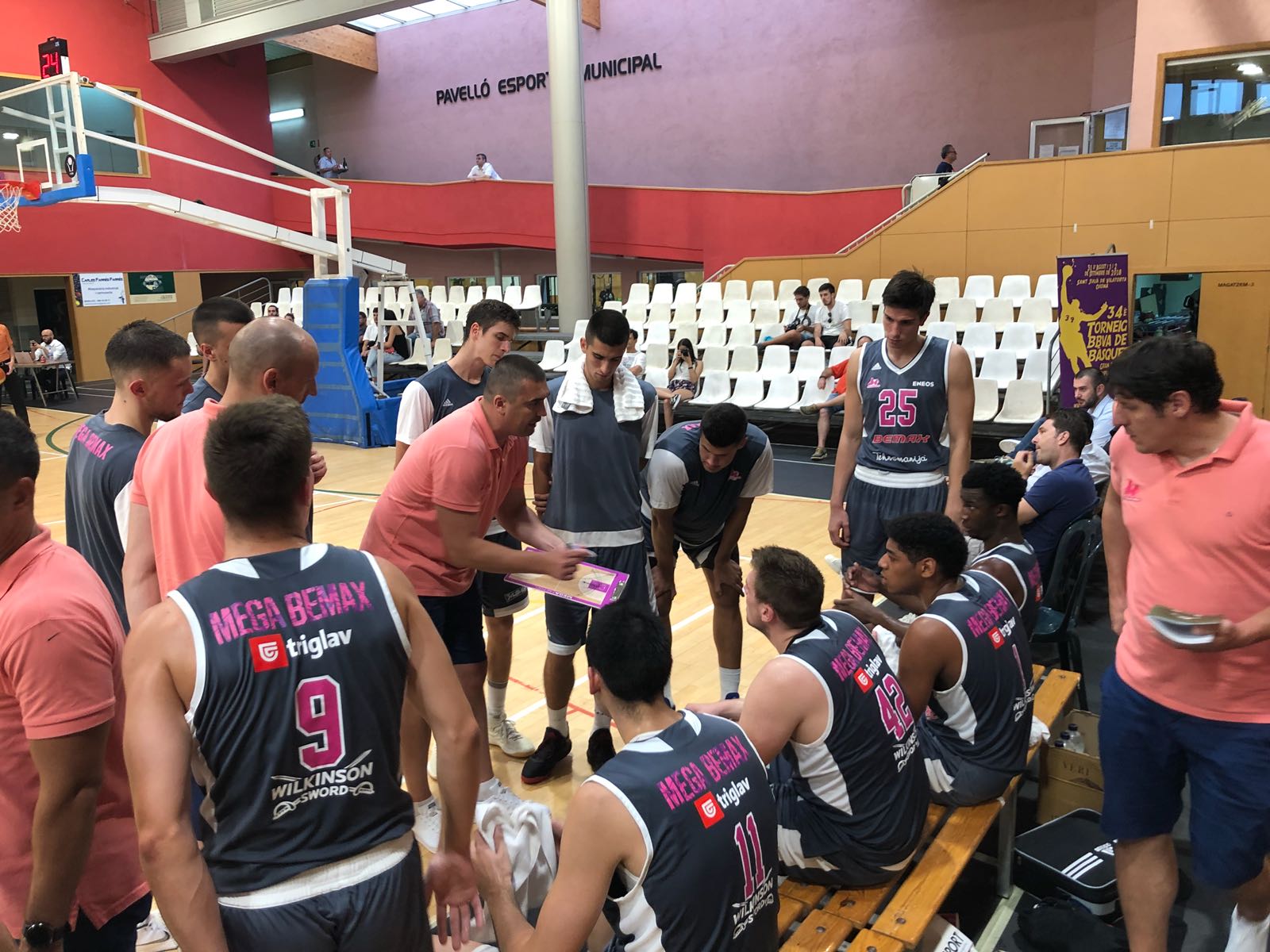 After the match, the coach of Mega Bemax Dejan Milojevic pointed out that he was overwhelmed by the victory:
– A very important game for us and a big win. We won against the finalist of the NCAA championship from last season. I am satisfied, we played a good team defense, we were tough. At the moment when Michigan had good minutes, we reacted well and resolve the game in our favor. The next match is against the Estudiantes and we will try against a quality ACB team to repeat a good game and win,
Milojevic said.
Michigan Wolverins: Brazdeikis 15, Brooks, 7, Castleton, Davis 8, DeJuilus, Johns, Livers 7, Matthews 12, Nunez, Poole 16, Simpson 8, Teske.
Mega Bemax: Mushidi 19, Janjic, Marjanovic 6, Ratkovica 2 (5 rebounds), Asceric 4, Carapic 8 (6 rebounds), Mokoka 13, Bitadze 16 (10 rebounds), Stanic 2, Koprivica, Miskovic 2, Fundic (9 rebounds).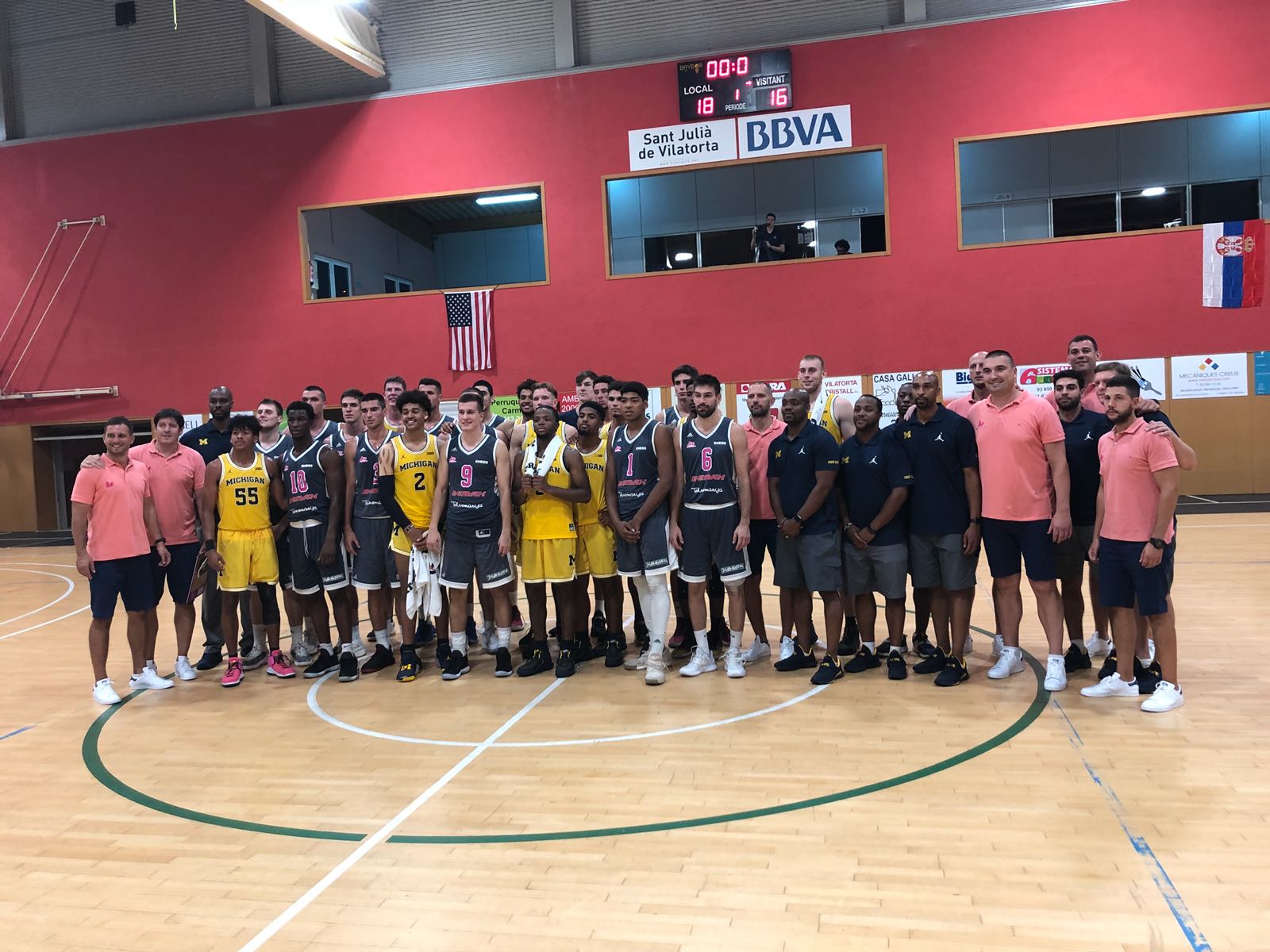 Photo: Laura Gomez Sanchez/Mega Bemax