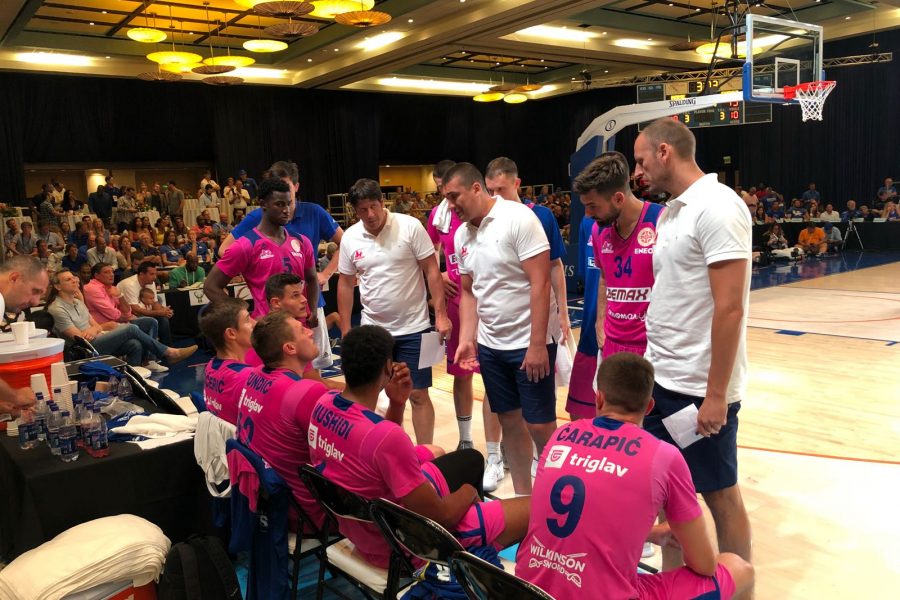 MEGA TRAVELED TO SPAIN TO A MATCH WITH VICE-CHAMPION OF NCAA
Mega Bemax traveled to Spain where they expect two extremely strong control matches, against NCAA team Michigan Wolverines, and against the Spanish ACB league team, Movistar Estudiantes.
Coach of Mega Dejan Milojevic took the twelve basketball players on the road: Mushidi, Janjic, Marjanovic, Ratkovic, Asceric, Carapic, Mokoka, Bitadze, Stanic, Koprivica, Miskovic, Fundic. All matches are played in San Julio de Villatorta near Barcelona, ​​and the schedule is as follows:
Thursday, August 23 at 19:00: Michigan Wolverines – Mega Bemax
Friday, August 24 at 20:00: Movistar Estudiantes – Mega Bemax
Before traveling to Spain, Milojevic stressed the importance of strong checks during the preparatory period:
– We are continuing preparations for the new season, in which we will play two very strong control matches in Spain, with Michigan and Estudiantes. In the previous period, we worked on correcting the mistakes of the matches we played in the Bahamas, and we also worked on further team play. We are very motivated, especially for the duel with Michigan, one of the strongest NCAA teams and finalist of this championship from last season. Unlike the match with Kentucky which we played under the modified NCAA rules, this time we will play against Michigan under European rules and we believe that this will mean for my young team to appear in the right light. The most important thing is to show that we are progressing as the preparation period moves away, and it is certain that the victories against such strong opponents would greatly mean for the confidence of the team,
Milojevic said.
Photo: Mega Bemax