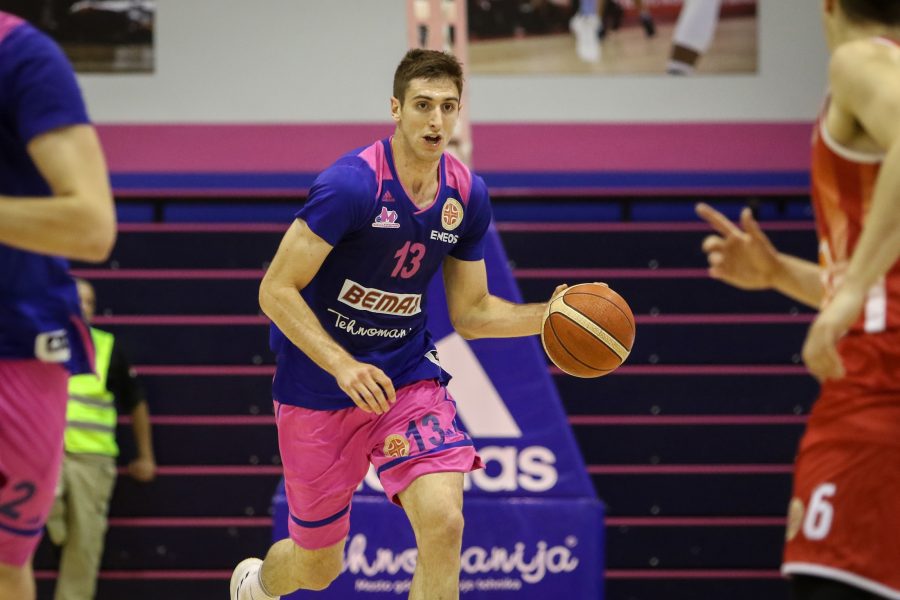 ALEKSANDAR LAZIC AT NBA GLOBAL CAMP IN TREVISO
Small Forward of Mega Bemax Aleksandar Lazic traveled to Treviso, where he will be participating at the "NBA Global Camp" from 2nd to 5th of June, which will gather prospects for NBA drafts. At the camp, representatives of all 30 NBA teams will watch 40 basketball players who will be preparing for the upcoming NBA draft and Lazic will play in 5 to 5 games, and also will have shooting practices, as well as tests of strength and speed.
Aleksandar Lazic had an average of 7.5 points and 5.7 rebounds this season in the ABA league, while in the Super League he had 9.5 points and 4.9 rebounds.
Photo: Mega Bemax / Ivica Veselinov