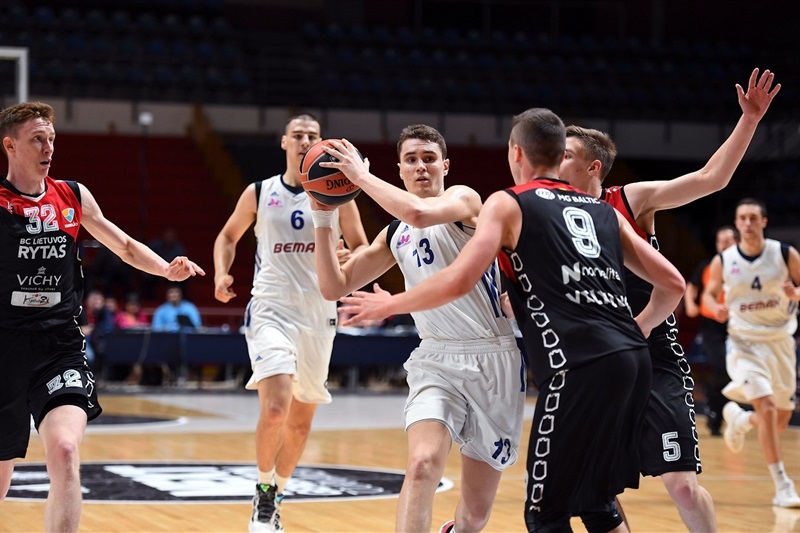 JUNIORS OF MEGA WITHOUT CHANCE AGAINST LIETUVOS RYTAS
Juniors of Mega Bemax were defeated at the start of EB Adidas Next Generation Tournament after in Aleksandar Nikolic in Belgrade since they lost to Lithuanian team Lietuvos Rytas with 103:65 (30:16, 28:17, 28:16, 17:16). The players of coach of Vlada Vukoicic in the first half had a big result deficit and in the other 20 minutes they did not manage to endanger the victory of the Lithuanian team.
In the Mega Bemax team, Bogdan Nedeljkovic scored 10 points, while Mokseckas scored 17 points in the Lithuanian team and Sirvydis scored 16 points.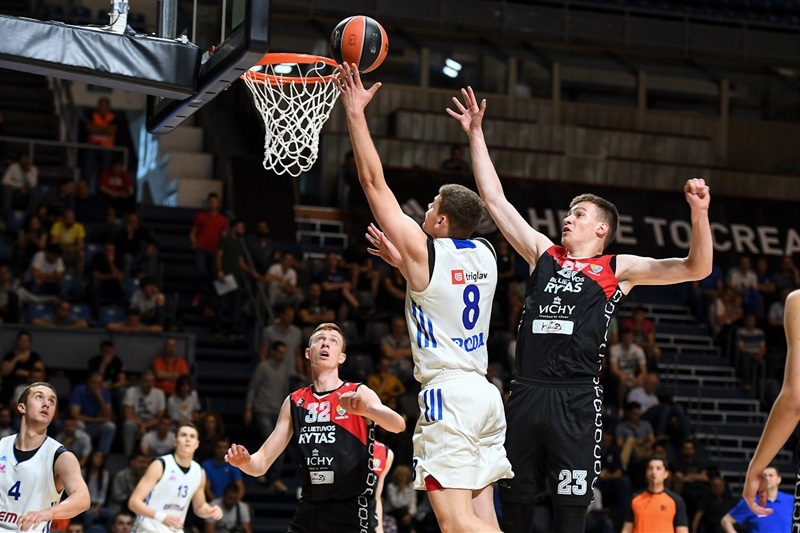 Mega Bemax juniors are playing against France's CFBB Paris on Friday at 11 am, with which they also met last year's F8 tournament in Istanbul.
Lietuvos Rytas: Sirvydis 17, Mokseckas 16, Astrauskas 6, Jarumbauskas 13, Valunta 2, Marculionis 5, Narusevicius 8, Paukste 2, Blazevic 8, Tubelis 8, Jermolajevas 14, Vylis 4.
Mega Bemax: Music 4, Drobnjak 5, Jovanovic 3, Kljajevic 2, Nedeljkovic 10, Langovic 6, Cerovina 9, Miskovic 4, Kuzmanovic 9, Cirovic, Mehic 4, Islamovic 9.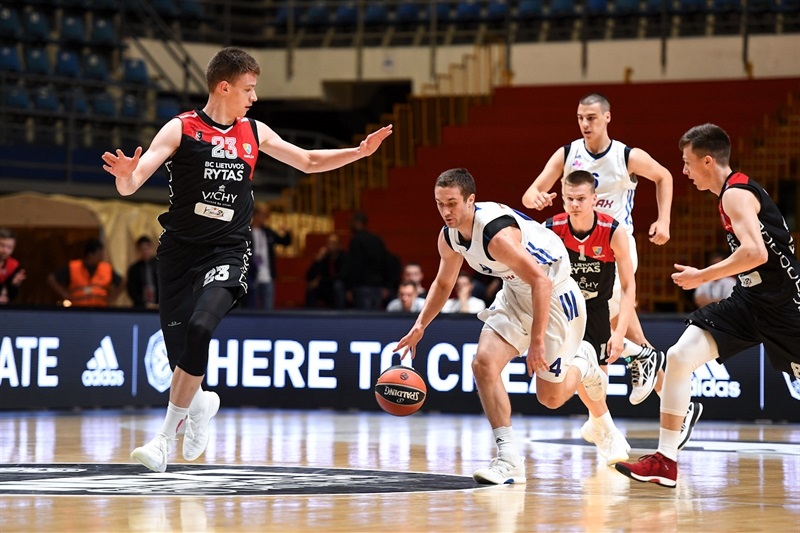 Photo: Euroleague ANTG