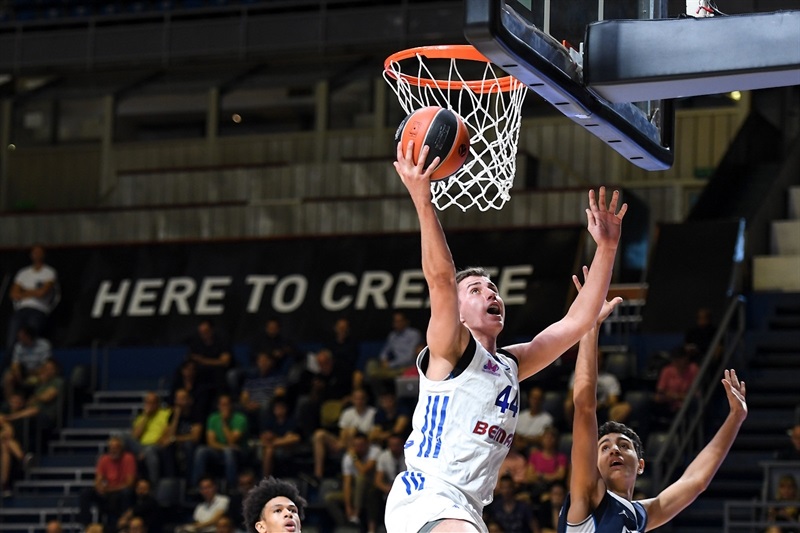 JUNIORS OF MEGA BEMAX CONVINCING AGAINST REIGNING CHAMPION OF ANGT
Mega Bemax juniors (U18) recorded their first win at the EB Adidas Next Generation Tournament after they in Aleksandar Nikolic hall in Belgrade won against last year's winners, French CFBB Paris with 75:60 (21:13, 11:15, 29:14, 14:18).
Players of coach Vlada Vukoicic played a far better second match in the tournament, above all in the defense, and with good series in the third quarter came to a convincing advantage that they routinely kept to the end of the match for the final 75:60.
The most effective in Mega Bemax were Mateja Jovanovic with 22 points and 9 rebound, Altin Islamovic with 13 points and Aleksandar Langovic with 11 points and 7 rebounds. In the French team, Miyem had 17 points.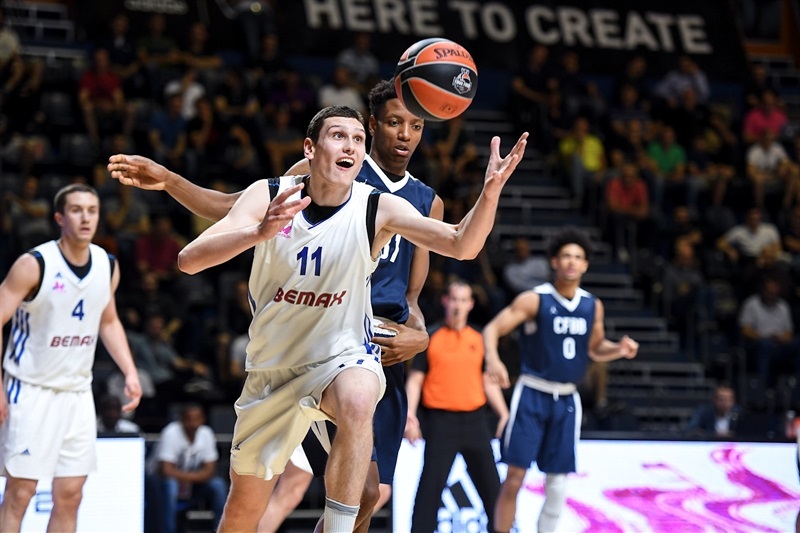 The Mega Bemax U18 on Saturday from 11:00 play the match of Group A in the same place and the opponent is Real Madrid.
Mega Bemax: Music 2, Drobnjak, Jovanovic 22 (9 rebounds, PIR 32), Kljajevic 10, Langovic 11 (7 rebounds), Cerovina 8 (6 rebounds, 5 assists), Miskovic 2, Kuzmanovic 5 (6 assists), Cirovic, Mehic 2, Islamovic 13.
CFBB Paris: Choupas 2, Crusol 10, Demahis Ballou 4, Billon 5, Ouedraogo 5, Dossou-Yovo 2, Barbitch 10, Balfourier 3, Thirouard 2, Diallo, Miyem 17, Carene.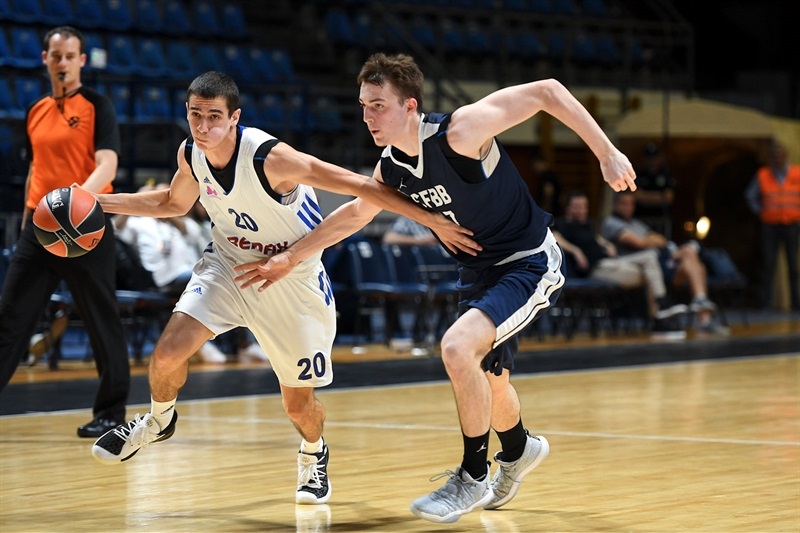 Photo: Euroleague ANTG