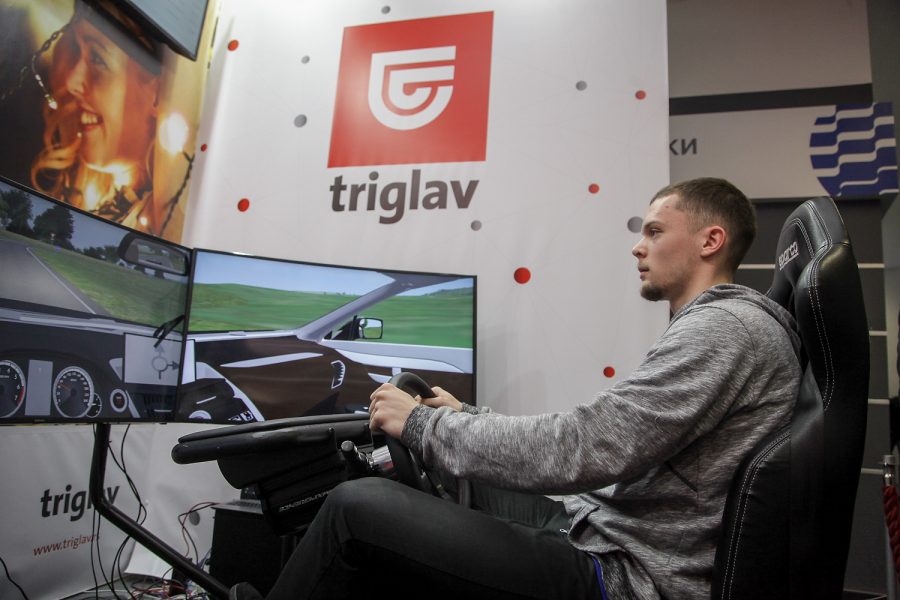 PLAYERS OF MEGA GUEST OF TRIGLAV OSIGURANJE AND ENEOS AT THE CAR SHOW
Basketball players of Mega Bemax were guests of sponsors and friends of the club, Triglav osiguranje and Eneos, at the Car Show in Belgrade. Roster of Mega at the Car Show was composed of Goga Bitadze, Nikola Miskovic, Aleksandar Lazic, Milos Koprivica and Andrija Marjanovic.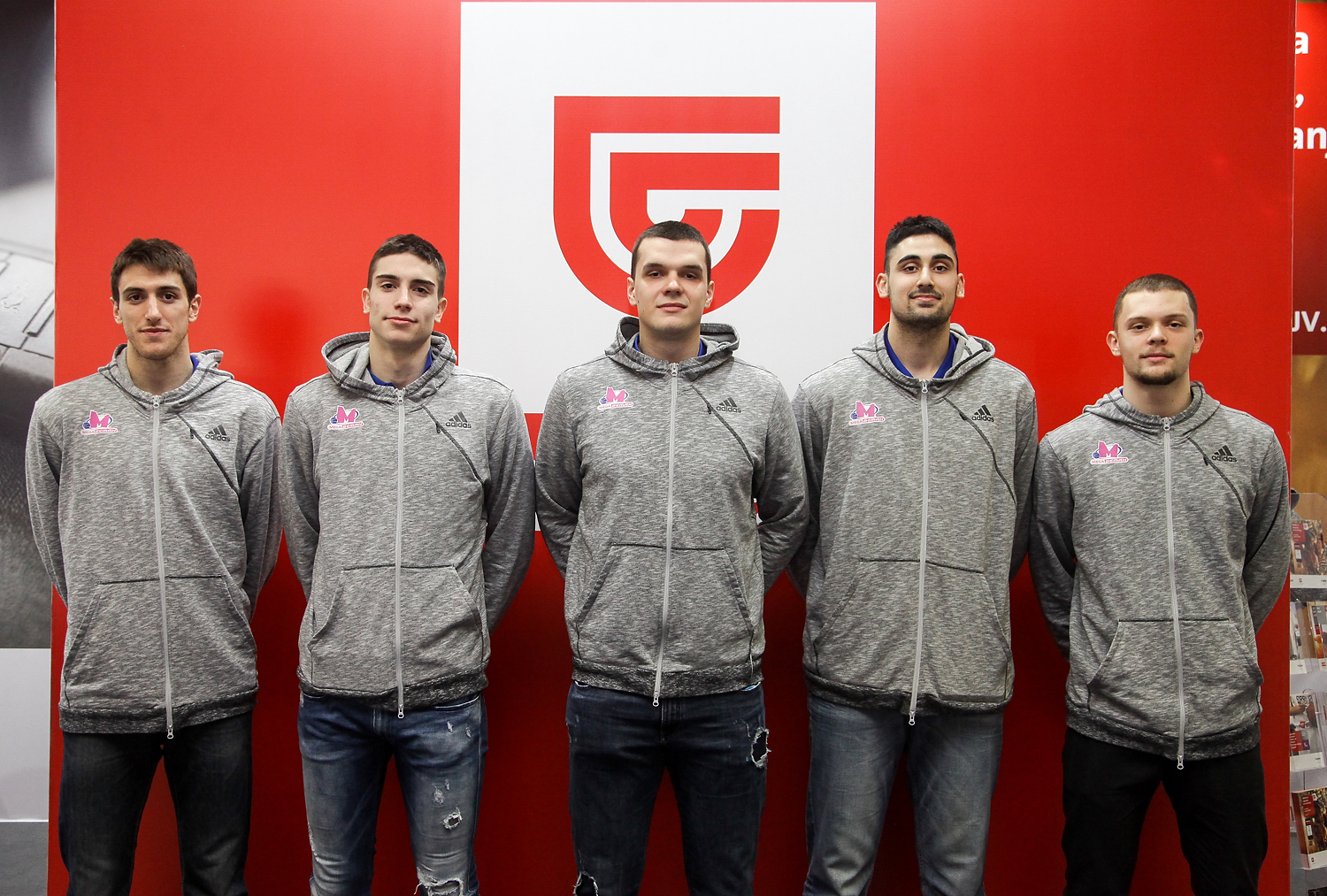 At the Triglav osiguranje stand, Mega's basketball players were welcomed by the hosts, followed by meeting with the visitors of the stand, for which various gifts were prepared, such as the signed Mega Bemax calendars.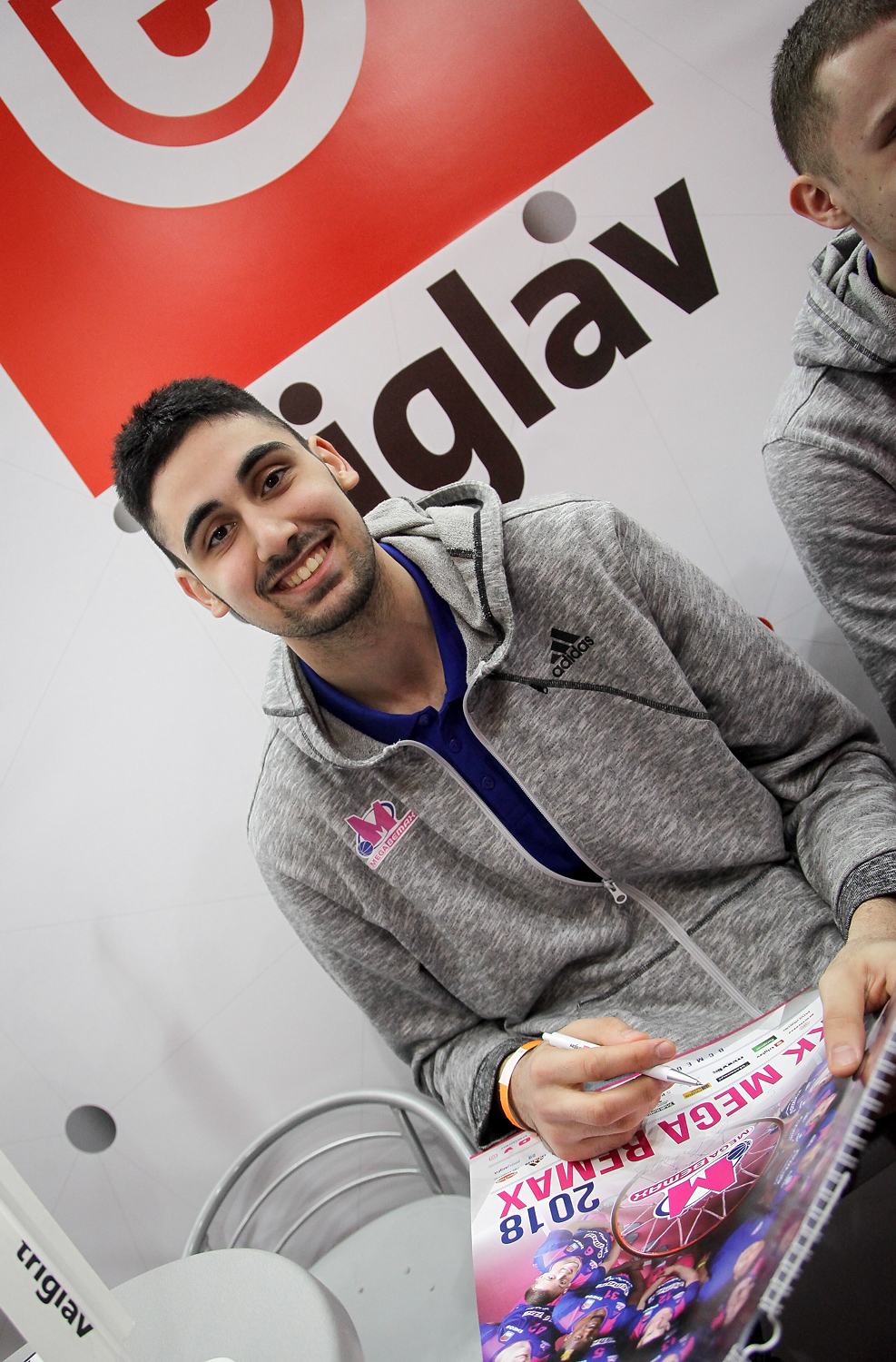 In addition, Mega's players have tried a real-time traffic simulator as an upgrade to the mobile DRAJV application that drivers have been using for the past year. In the mini-competition between Mega Bemax players, Milos Koprivica was the fastest, but Nikola Miskovic from second attempt, jumping instead of Goga Bitadze, surpassed Koprivica.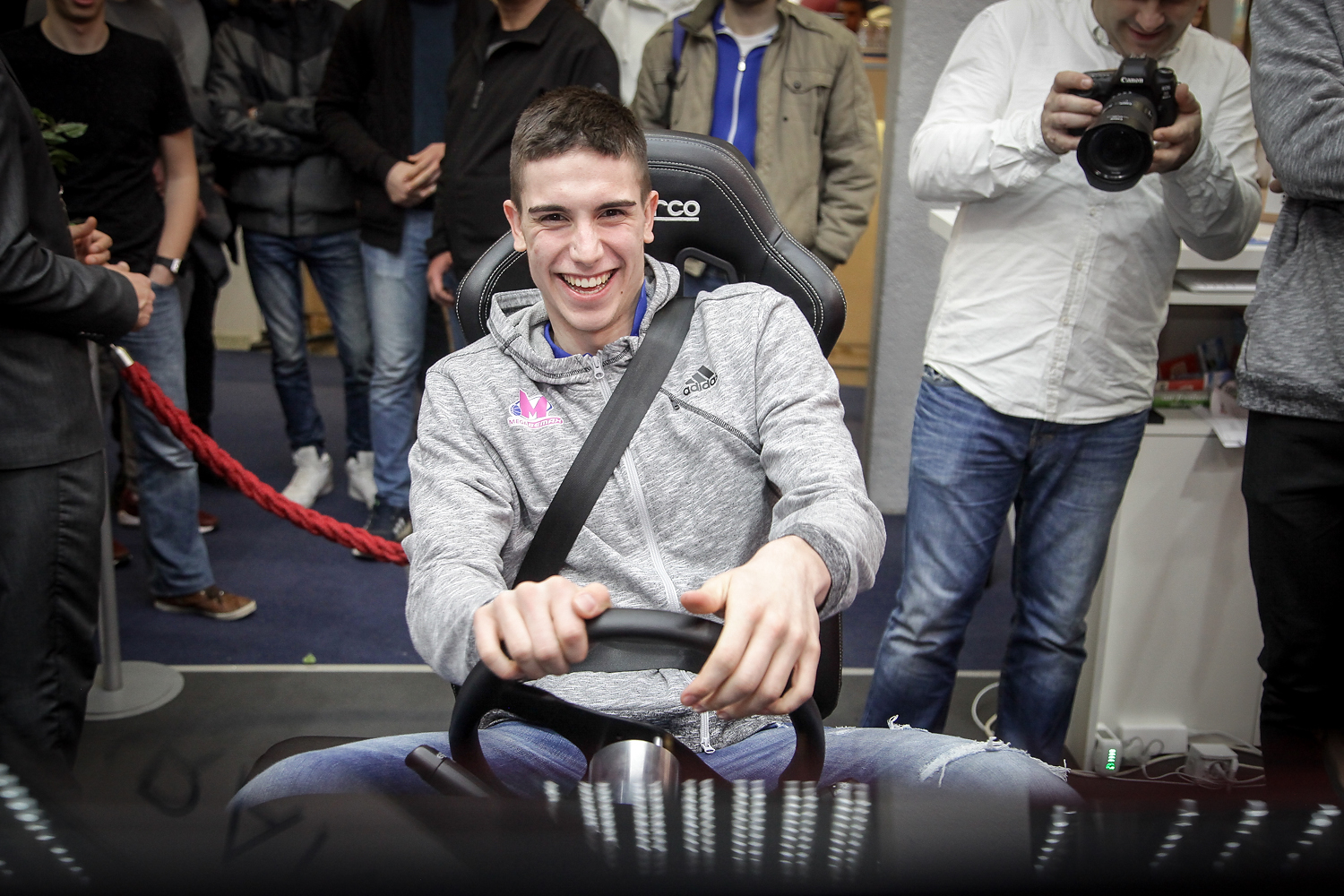 Miskovic result was the best of all competitors until that moment at the Car Show, but on the top list, however, was the name of Goga Bitadze, given that Nikola replaced him at the last minute.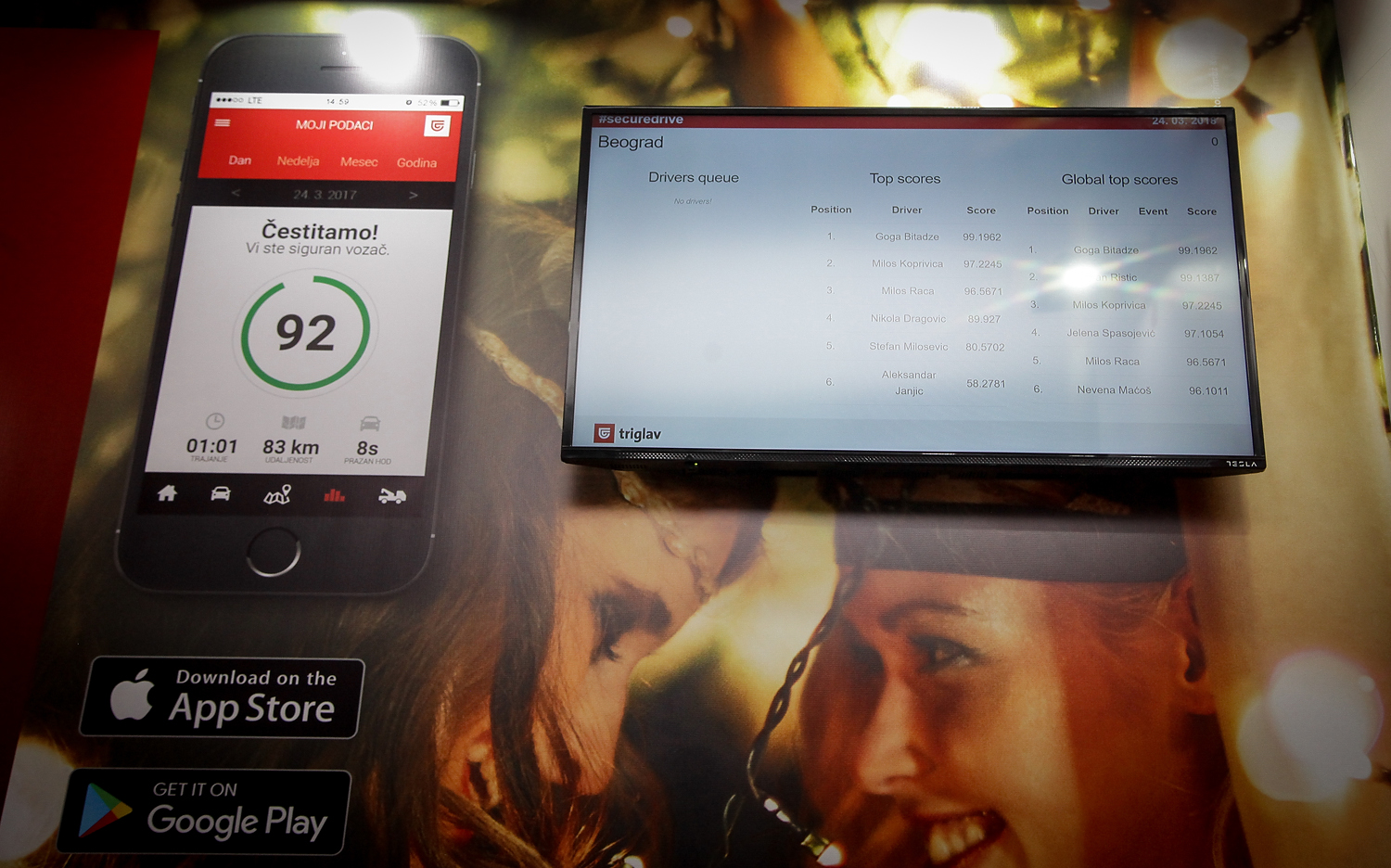 After Triglav stand, Mega's players were the guests of Eneos, a sponsor who has been supporting our club for six seasons.
After hanging out with friends and the visitors of the stand and sharing the club's signed calendar, the players were photographed on the exposed Motorcycle and at the end, the players of Mega awaited a surprise in the form of a gift package from Eneos.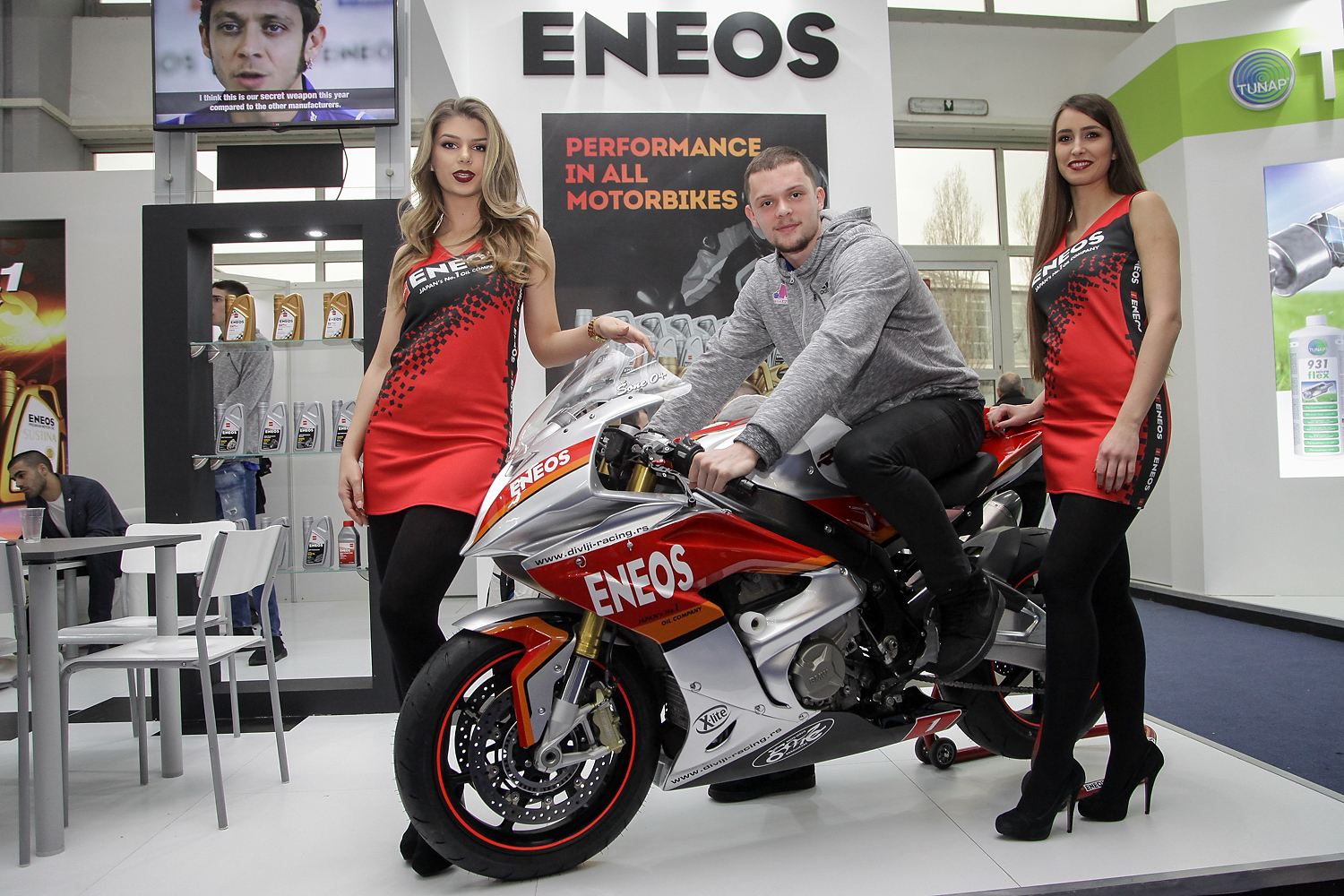 Photo: Mega Bemax/Ivica Veselinov